The Health Insurance Portability and Accountability Act (HIPAA) establishes industry-wide standards to safeguard the use of protected healthcare information. This includes not just medical records but insurance-related data as well.
But, who needs to be HIPAA compliant exactly? Which entities are required to follow this federal law? Hospitals and other medical facilities are obvious answers, but their business associates may also need to comply with HIPAA standards.
In this article, we will help you figure out if your business needs to follow HIPAA and how to make this happen.
Table of Contents
An Overview of HIPAA
The HIPAA of 1996 was created to protect medical information and prevent employees from losing their health insurance coverage.
In a nutshell, HIPAA covers the following:
A patient should be able to access their medical records, get copies, and ask for revisions if they notice any errors.
Anyone with legal authority to make healthcare decisions for someone who lacks capacity has access to that person's medical records.
Healthcare professionals should regularly disclose their privacy policies involving patient medical information.
Private health data should not be released for marketing purposes.
Health professionals should take measures to protect the confidentiality of their communications with the patient.
Being in compliance with HIPAA indicates that as a business, you are well aware of the appropriate rules and regulations. It also means that your business has successfully completed a HIPAA self-assessment or self-audit.
Complying with HIPAA guarantees that you adhere to all data privacy requirements set forth by the HIPAA regulation. You still need standard precautions and procedures to prevent any violations of HIPAA requirements.
So, which businesses really need to be HIPAA-compliant?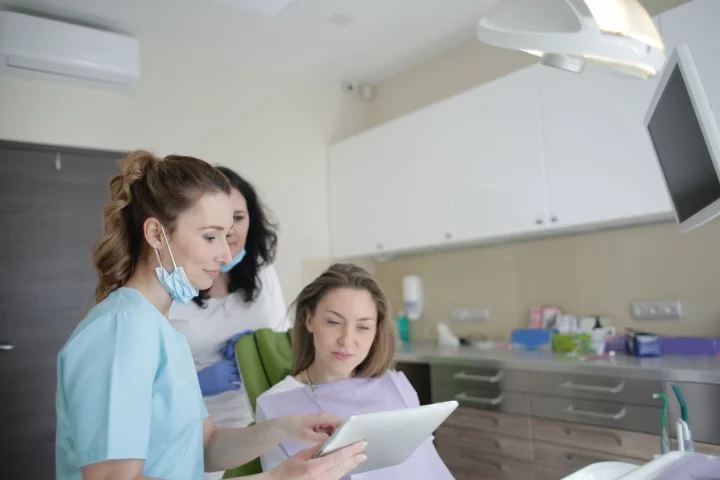 Who Needs to Comply With HIPAA?
Basically, your business must be HIPAA compliant if it handles protected health information (PHI). Hence, every healthcare service provider should be HIPAA compliant.
HIPAA divided the two primary establishments into two groups to help define who is covered by this regulation: covered entities and business associates.
Through the years, many businesses have been fined because of the mistaken notion that only covered entities must comply. Business associates should be mindful to HIPAA regulations as well.
Covered entities
Covered entities are all persons, organizations, or businesses that come into direct contact with protected health information. There are three basic categories that comprise the CE:
1. Healthcare providers
Any healthcare professional who deals with electronic personal health information is under the purview of this covered entity. You must be HIPAA compliant if you send PHI via digital means. The data ranges from claims and benefit verification questions to referral authorization requests.
2. Healthcare plan provider
Every healthcare insurance provider, like health insurers and plan suppliers, is regarded as a covered entity. Many businesses and organizations usually confuse this subcategory because of its diverse spectrum. Thus, they often disregard the HIPAA privacy rule.
It's crucial to keep in mind that the people or companies listed below are also regarded as covered entities under this classification:
Co-employers. Co-employers who provide their staff with health insurance belong to this category
Note: The HIPAA privacy rule does not apply to group healthcare plans with fewer than 50 members. It is also not mandatory for group healthcare plans managed and operated by the employer.
Employers. Employers providing their staff with any form of medical assistance or an on-site clinic
HMOs. Health maintenance organizations (HMOs) offering coverage for health insurance
Government. The government funding public health insurance programs for military and veteran healthcare personnel
Church. The church sponsoring health initiatives
3. Healthcare clearinghouses
A healthcare clearinghouse acts as a bridge between healthcare providers and insurance companies. Clearinghouses are responsible for accurately reviewing and analyzing all digital claims and other related medical records.
They are subjected to the HIPAA privacy rule since they are in access to PHI, which necessitates HIPAA compliance. This facilitates simple, efficient, and reliable processing and payment.
Business associates
Business associates are persons or entities rendering services that include the usage or disclosure of protected health information. Keep in mind that business associates do not include workers of the covered entity.
Covered entities hardly ever work independently and usually need assistance from BAs to accomplish daily tasks. BAs that consequently agreed upon under a contractual business deal may be liable to the HIPAA privacy rules and compliance.
The primary issue is that many people and businesses do not recognize themselves BAs since they do not operate in the healthcare sector. Business associates could be anything from management, financial, data aggregation, consulting, or legal institutions. Other cases of business associates involve:
consultants utilizing assessments for hospitals
third-party organizations aiding in health plans
companies billing for covered entities
lawyers acquiring CEs as their clients
BAs usually agree upon business associate agreements to streamline both parties' deals.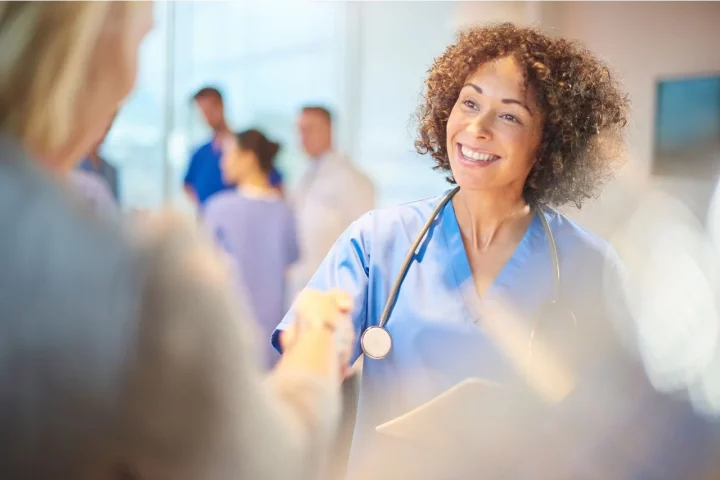 What Are the Consequences of Violating HIPAA?
Failure to adhere to HIPAA regulations results in fines and penalties for violations. There are minimum and maximum penalties for HIPAA violations. The minimum charges vary but the calendar-year ceiling is at $1,919,173. This peak fine is possible for serious violations of the same HIPAA provision.
The Office of Civil Rights (OCR)'s Department of Health and Human Services (HHS) oversees the enforcement of HIPAA violations. A case's culpability and the covered entity's liabilities are evaluated by OCR according to four degrees of increasing severity:
Tier 1 – Lack of knowledge
The first tier happens when the covered entities are unaware that they are violating a HIPAA rule through due diligence
Tier 2 – Reasonable cause but not willful neglect
This was not brought on by willful neglect. Instead, the covered entity understood or ought to have known through due diligence that its conduct infringed HIPAA
Tier 3 – Willful neglect, addressed within 30 days
The violation was the result of intentional disregard even when the covered entity initiated corrective measures within 30 days
Tier 4 – Willful neglect, not addressed within 30 days
Failure to take steps to correct the infraction of HIPAA rules within 30 days entails willful neglect
This is why it is crucial to have a tool that adheres to the HIPAA rules, just like Fill.
Fill: A HIPAA-Compliant Integrated Platform
If you are looking for a software that is sure to protect your healthcare information from harm, Fill is your best choice.
Fill is an excellent tool that streamlines your workflow and optimizes document-managing activities. Through Fill, contracts are signed, intake forms are prepared, HIPAA procedures are negotiated efficiently, and so on.
Fill adopts military-grade encryption to safeguard your data from any threats, making it among the most ideal HIPAA-compliant platforms available. Advanced security features like two-factor authentication and signer identity verification can be found in this app.
You will easily get along with its beginner-friendly interface. Fill supports Windows, Android, Mac, and iOS systems.
Secure your healthcare data with Fill. Signup for free.