More and more healthcare facilities are converting paper-based processes into digital ones, and for good reason. With patients becoming increasingly tech-savvy, using online patient forms can benefit your healthcare practice to a great extent. Imagine how easy it would be to collect patient information without printing or typing a single page.
Here are compelling reasons why you should give patients and their caregivers the option to fill out patient forms online.
Table of Contents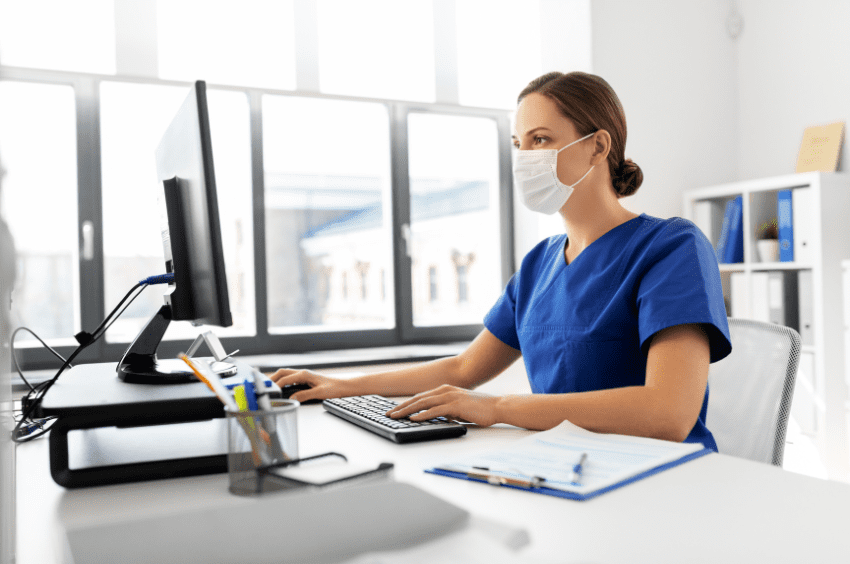 1. Encourages Workplace Wellness
According to a 2019 PRC survey, at least fifteen percent of nurses have experienced burnout. When stressed, it can be difficult for medical staff to make sound decisions or have a caring bedside manner. They're also likely to commit errors due to lack of time and fatigue. Unfortunately, dealing with paperwork is one of the biggest stressors for healthcare staff.
The good thing about online patient forms is that it takes the hassle out of paperwork. Since everything is automated, there's no need for physicians, nurses, or support staff to endorse patient charts manually. Aside from minimizing errors, it also frees up time so that medical staff can take care of their own mental and physical well-being.
2. Enhances Workflow Efficiency
Online forms give medical personnel more leeway to prepare for upcoming patient visits. Instead of asking patients to submit forms to the front desk, they get to submit their responses before their scheduled appointment. This gives healthcare staff plenty of time to review their medical history and ongoing treatments.
The moment a patient arrives, a doctor can immediately focus on assessing their condition instead of reading several pages of printouts. This means that they can diagnose patients faster and prescribe a treatment plan.
3. Ensures Document Security
Paper forms make it difficult to implement advanced security measures for data privacy. Given the need to safeguard confidential health information against cyber threats, storing printed health forms in a lockable file cabinet will no longer suffice. It will also be difficult to protect them against fires and natural calamities.
Storing patient intake forms online means you can double down your security measures while avoiding data loss and other serious privacy issues. You can also back up your healthcare records without wasting time. Simply upload your patient forms online and sync them across devices for easier access. You can also track your document activities in real time.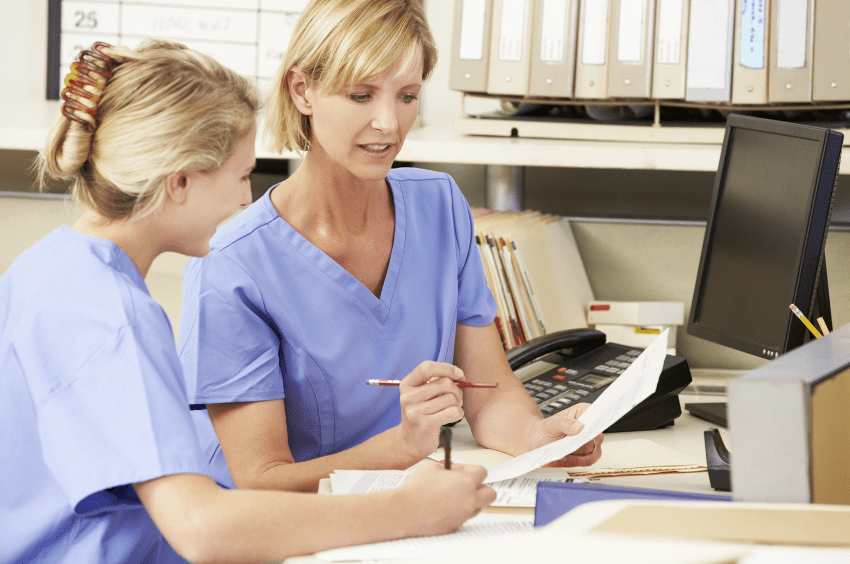 4. Improves Data Accuracy
One of the downsides of using paper forms is that they're error-prone. There's no telling whether the information provided is accurate. Patients may forget crucial details like their social security numbers or medication history. They may also misspell entries, including the names of their previous medical procedures and drug prescriptions.
With online patient forms, you can make it easier to select their responses with dropdown menus and multiple choices. There's no need to write everything in detail. You can also validate their responses quickly. In case they made a mistake or missed a question, a respondent can redo a submitted digital form in minutes.
5. Boosts Patient Loyalty and Satisfaction
A smooth intake process helps make a positive impression on both new and continuing clients. By making it possible to provide health information online, patients can skip long queues and see a doctor fast. They no longer have to write down the same information over and over again during follow-up consultations.
Another reason online patient forms help boost patient satisfaction is interoperability. Say, for example, a patient is coming from another clinic. They don't have to manually file a request for a form transfer. Most EHR (electronic health records) systems make it simple to request a copy of patient records from another healthcare provider.
6. Simplifies Patient Intake and Onboarding
The faster it takes to complete the intake process, the better. Imagine having to write out personal information in triplicate when you're already feeling ill or taking care of a sick child. It's not only inconvenient, but it also prevents patients from getting timely medical attention. Or worse, your patients may choose to switch to a different healthcare provider with a faster intake process.
But if you use online forms to simplify the intake process, it will eventually lead to more referrals and admissions. It also ensures that urgent medical concerns are addressed immediately.
Online patient forms help reduce friction during intake processes. It can dramatically improve your outcomes while helping you maintain your compliance with federal privacy laws like the Health Insurance Portability and Accountability Act (HIPAA).
7. Verifies Eligibility for Admission
Using digital forms helps expedite the admission and referral process. There's no need for patients to wait a long time in the emergency room or clinic lobby. You can immediately give them a confirmation for admission or bed availability. You can also avoid lost revenue due to inefficient scheduling and delayed decision-making.
The moment a patient arrives, there's no need to call the insurance company to check if they prequalify for benefits. You can do all these right before they schedule a visit. This may be difficult to implement on paper-based processes, but with online patient forms, it will only take a couple of minutes.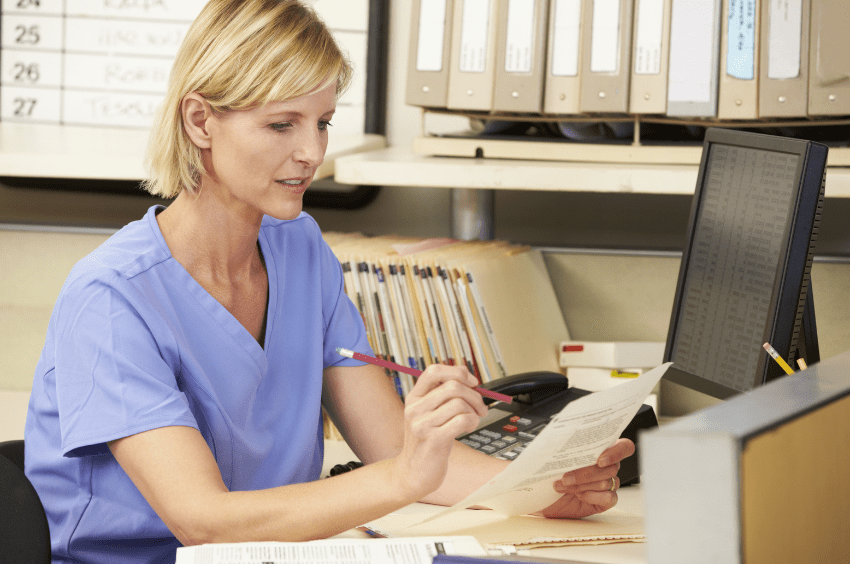 What Is the Benefit of Having a Detailed Patient Form?
To fully understand the nature of your patient's health concerns, you need to ask for specific information. The problem with using paper questionnaires is that patients may leave out some details, especially when they're rushed.
With online patient forms, they have plenty of time to answer each question in detail. They can also respond at home using a smartphone or computer.
Is There a Fast Yet Secure Way to Create Patient Forms Online?
Yes, and that is through Fill. With our cloud-based app, you can create patient forms online from scratch or use one of our healthcare templates. There's also the option to create forms with conditional fields or autopopulated entries. This way, you can customize forms to match your patient's specific needs.
Use our app to create patient forms like:
Adult summary forms
Flowsheets
Initial hospital visits
Inpatient consult notes
Medication forms
Pain questionnaires
Sending online forms is effortless. You can send a shareable link via chat or email and gather the responses in real time.
Fill uses 256-bit encryption to safeguard form entries so you no longer have to worry about privacy breaches or data tampering. Our app has sophisticated security measures to ensure that only authorized persons can access PHI.
Create Online Patient Forms in Minutes
Compared to paper forms, asking patients to submit health details online is way more convenient. It will also keep them from postponing routine appointments due to waiting times or tedious paperwork.
If you want a more efficient way to fill out forms, better do it online. If you sign up with Fill, you can do it while meeting the standards of HIPAA and other healthcare privacy laws.
Start with a free account today and see how our app can help streamline your healthcare workflow.