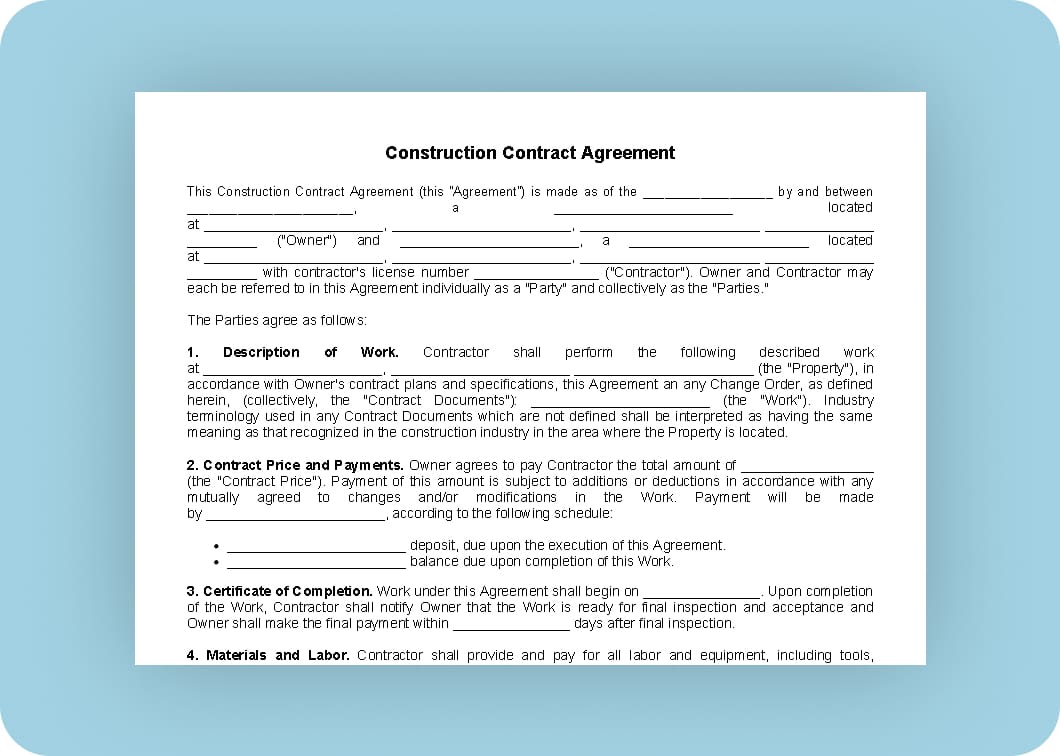 Draft your contracts in minutes
Build your contracts from scratch, or use a contract template and customize it to suit your needs. Fill has everything you need to build a contract in minutes.
With Fill's contract templates you can create, edit, and customize your contracts, populate fields with client information and save them so that you can keep using them forever, making your contract management process faster.