Contracts are considered the lifeblood of every organization. It's through contract agreements that business relationships are formalized and company revenue is generated. Without a binding contract, a performing party can just break an unwritten agreement and get away with it scot-free.
Hence, contracts are a must for the legal protection of every party involved.
One common type of enforceable contract is a fixed-price agreement. This setup is commonplace in industries such as construction and consulting, where services can be straightforwardly quantified and priced beforehand.
Here, we zero in on fixed-price contracts, when to use one, and best practices for drafting this agreement type.
What Is a Fixed-Price Contract?
Fixed-price contracts are an agreement between a company and its clients that specify set pricing for a certain project. In essence, a company agrees to provide a specific product or deliverable for a predetermined cost. Meanwhile, the client agrees to pay that price in exchange for the fulfillment of the agreed-upon project.
Notably, fixed-price contracts provide certainty and predictability for both companies negotiating a business deal. The reason for this is they establish clear expectations and responsibilities, helping to prevent miscommunications and future legal disputes.
Benefits of Fixed-Price Contracts for Businesses
It isn't enough just knowing the fixed-fee contract definition. It's equally essential to learn about the benefits of fixed-price agreements for certain businesses. Such as:
Reduced risks
Since the price is pre-arranged, the risk of cost overruns is minimized. Hence, your business can be certain that the project will be delivered within the timeframe and set budget. And since a contract is an admissible document, a legal case can be pursued in the event of a breach.
Simplified procurement
Fixed-price contracts streamline the procurement procedure provided that the terms and conditions are unambiguous and mutually agreed upon. After the negotiation, the fixed-price agreement can then be enforced strictly until the project's completion.
Enhanced vendor accountability
Should a vendor agree to a fixed-price arrangement, they are responsible for delivering the service on time based on the fixed compensation. Therefore, the vendor is obliged to provide high-quality work that will bring about mutual satisfaction and strengthen business relationships.
Less administrative overhead
Fixed-price agreements can help lessen operating costs since there is no necessity to track hours or negotiate billing rates. With less administrative overhead, your company can benefit greatly from substantial cost savings
Risks of Fixed-Price Contracts for Businesses
While fixed-price contracts offer several benefits to businesses, there are also some risks to take caution for:
Scope creep
Though the project duration and compensation are already pre-agreed, the vendor may still ask for an extension to complete the work. This means that you may have to pay additional costs for a project that was supposed to be fixed-price. Though you may insist upon sticking to the contract, the vendor may end up unwilling to complete the project.
Uncertainty and disputes
Ambiguously defined project requirements can lead to difficulty in accurately estimating the exact project costs. This uncertainty can result in disagreements and disputes between both parties, eventually leading to wasted opportunity and company resources.
Limited flexibility
Fixed-price contracts are often inflexible and may be unable to accommodate changes in the contract. In consequence, any proposed changes will necessitate renegotiation, which will unnecessarily prolong the project and incur additional expenses.
Factors to Consider Before Signing a Fixed-Price Contract
Before signing a fixed-price contract, businesses like yours should consider the following factors:
Scope of work
There must be a clearly laid out scope of work to ensure that both parties are on the same page. Legitimate concerns or suggested changes to the scope of work should also be addressed before a contract gets irrevocably signed.
Budget
A realistic budget must be set that a company and a vendor can agree to. In particular, you should consider whether the fixed-fee contract is within your allotted budget. Chances are you'd use up a portion of your contingency fund to cover expenses should the project scope change.
Vendor selection
To get the best deals, you must cautiously assess potential vendors and their industry experience in fulfilling similar services. Hence, you can ask for quotations from two to three contractors and make comparisons. In choosing the right vendor, check the company's track record, references, and even online reviews.
Contract terms and conditions
This part of the contract must be distinctly specified to ensure the terms are fair and made in good faith. This includes sections for payment terms, dispute resolution, termination clauses, and intellectual property ownership, among others.
Risks and contingencies
Before pushing through this agreement, you should assess potential risks and contingencies and develop a plan to mitigate them. These risks include project delays, unforeseen changes in scope, quality issues, and additional costs.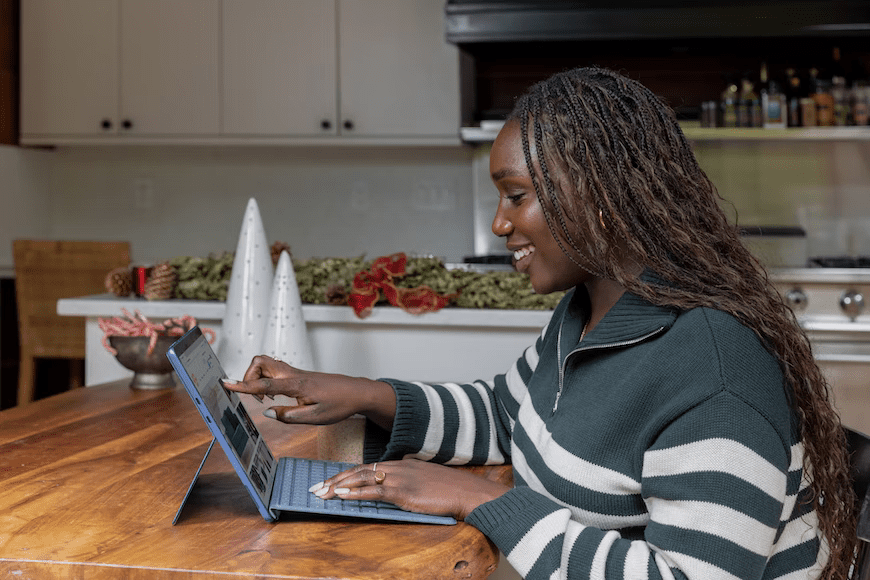 Negotiating and Drafting a Fixed-Price Contract
Here are some of the things that businesses should consider doing when negotiating and drafting a fixed-price contract:
Clearly define the scope of work
One of the most important contract terms is the scope of work. Hence, it must be clear and include all necessary details to eliminate confusion and discrepancies. With a foolproof description of the scope of work, both parties can expect a win-win outcome.
Establish clear deadlines and milestones
Setting deadlines and project milestones is an essential part of any binding contract. It sets proper expectations for the client and gives the performing party a goal to target and hit. If the expected project completion date isn't met, it must also be specified as to what the consequence will be.
Include quality assurance provisions
Every client seeking service expects quality work from a chosen vendor. But this is not always guaranteed. To ensure compliance with the project requirements, you should include quality assurance provisions, such as defect resolution and acceptance criteria. This will ensure that the deliverables are of high quality before tagging the project as completed.
Set a realistic budget
A "realistic" budget is an educated estimation of what a particular project is worth. What is more, the budget set must be based upon a thorough understanding of the scope of work. With a realistic budget, disputes, and misunderstandings can be avoided down the road.
Specify clear payment terms
An integral part of every contract is the payment terms. It details when, how, and what method a business will use to issue payments or invoices. Your payment terms must also specify the amount of penalty and fines for missed payments (or deadlines, for that matter).
Consider including termination provisions
Your contract should ideally include contract termination clauses if either party commits an agreement breach. As such, the legal document should clearly state the conditions under which the contract can be terminated. Likewise, it must include any penalties that may apply.
Using Fill to Draft Fixed-Price Contracts
Fill, an electronic signature solution for businesses of all shapes and sizes, is a tremendously valuable tool for drafting contracts. This is especially the case for businesses that do not have adequate experience with contract drafting.
But you can cast your worries away when you use Fill. Here are some tips for using our integrated platform to draft comprehensive fixed-price contracts:
Choose the right template. Fill offers a varied range of contract templates, including fixed-price contract examples. Choose one depending on the nature of your business that is specific to your type of project.
Customize the contract. Once you have chosen a template, that's when you can customize it to fulfill your specific contracting needs. That is, you can add or remove clauses, modify and alter payment terms, and adjust deadlines and milestones accordingly.
Thoroughly review the contract. Before sending the contract to the other party for signing, It's crucial to first review the entirety of the contract. Doing so will ensure that it is reflective of the scope of work and that no discrepancy may develop. Hence, make sure to include all key terms with no inconsistencies or ambiguities.
Seek legal advice. Fill complies with all industry standards and produces binding digital signatures. But for matters concerning the legality of the fixed-price contract, it is advisable to seek professional legal advice.
Fill: The Paperless Tool to Streamline Your Fixed-Price Contracts
Fixed-price agreements can be a huge hassle to manage without the right tools. When you use Fill, you can effortlessly draft professionally created templates that you can customize. We have thousands of pre-made templates that are industry-specific and designed to reflect and demonstrate professionalism for every business.
In addition to a varied selection of templates, our integrated software uses military-grade encryption measures to fully deter security breaches. You can also store your high-level contracts in a centralized online repository for backup and digital archiving.
Above all, our paperless solution produces binding electronic signatures and complies with all industry laws and standards. With Fill, you can say goodbye to paper clutter and usher in a machineless and effortless approach to contract management.
Experience a smoother document workflow and excellently drafted fixed-price contracts with Fill. Get a demo today and sign up for free.