With free electronic signature software, you can get your documents signed for free at no extra cost. However, not every e-signature software that offers free download is ideal for signing documents in a business setup. Below, we've rounded up the best electronic signature software with free download options.
Scroll down to see what's on the list.
Table of Contents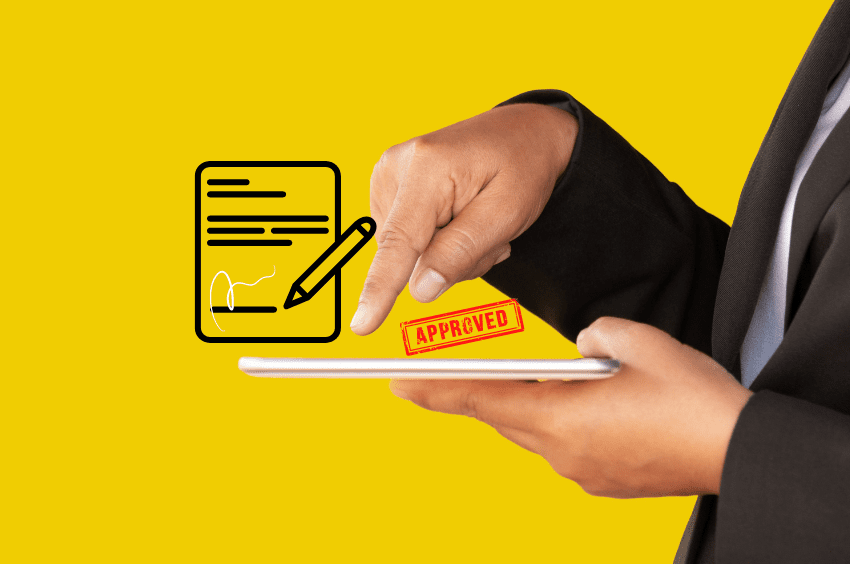 Can You Create an Electronic Signature for Free?
The first step to e-signing documents is to create an electronic signature. While many document processing tools offer this functionality, it usually doesn't come as free, especially if you intend to create one that comes with a valid digital certificate from a CA (certificate authority). To do this for free, you need to look for e-signature solutions that offer free plans and software downloads.
What Is the Best Free Digital Signature Software?
Your choice of digital signature software is crucial to the success of your work or business. Therefore, you have to be extra selective and ensure that even though you're using the software for free, it won't compromise your business in terms of compliance and security.
What to look for in a free e-signature software?
Here are a few things to consider when choosing the best free software for creating e-signatures and legally signing documents:
Price.

Make sure it's free and not merely a free trial or demo.

Features.

You should be able to execute your documents properly with no significant feature limitations.

Ease of use.

There shouldn't be any obvious trade-off that could compromise the user's overall experience. Despite using the software for free, you should still be able to accomplish your document signing tasks seamlessly without any annoying pop-ups or dialogs.

Security.

There should still be a way for you to safeguard your documents against cyber theft and malware attacks.

Legality.

You should still be able to comply with the minimum requirements for regulatory compliance.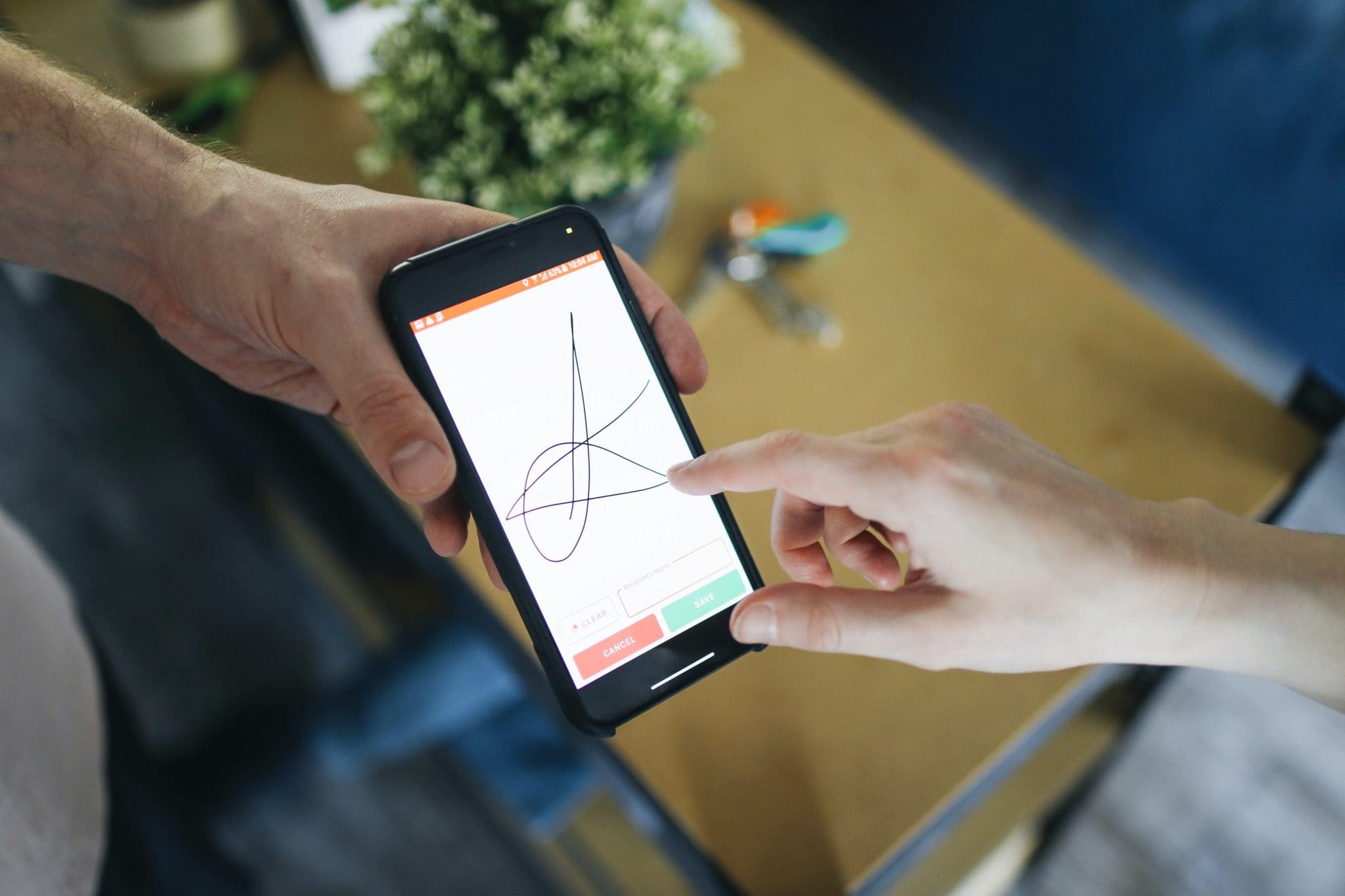 5 Best Electronic Signature Software (Free Download)
Below are our top picks for the best electronic signature software with free plans and free download options.
Fill eSignature

 – Best Overall

Signaturely

 – Best for occasional use

CocoSign

 – Best for cloud storage integration

SignWell

 – Best for creating legally binding signatures with transparent backgrounds

eSignly

 – Best for growing businesses with global reach
Fill eSignature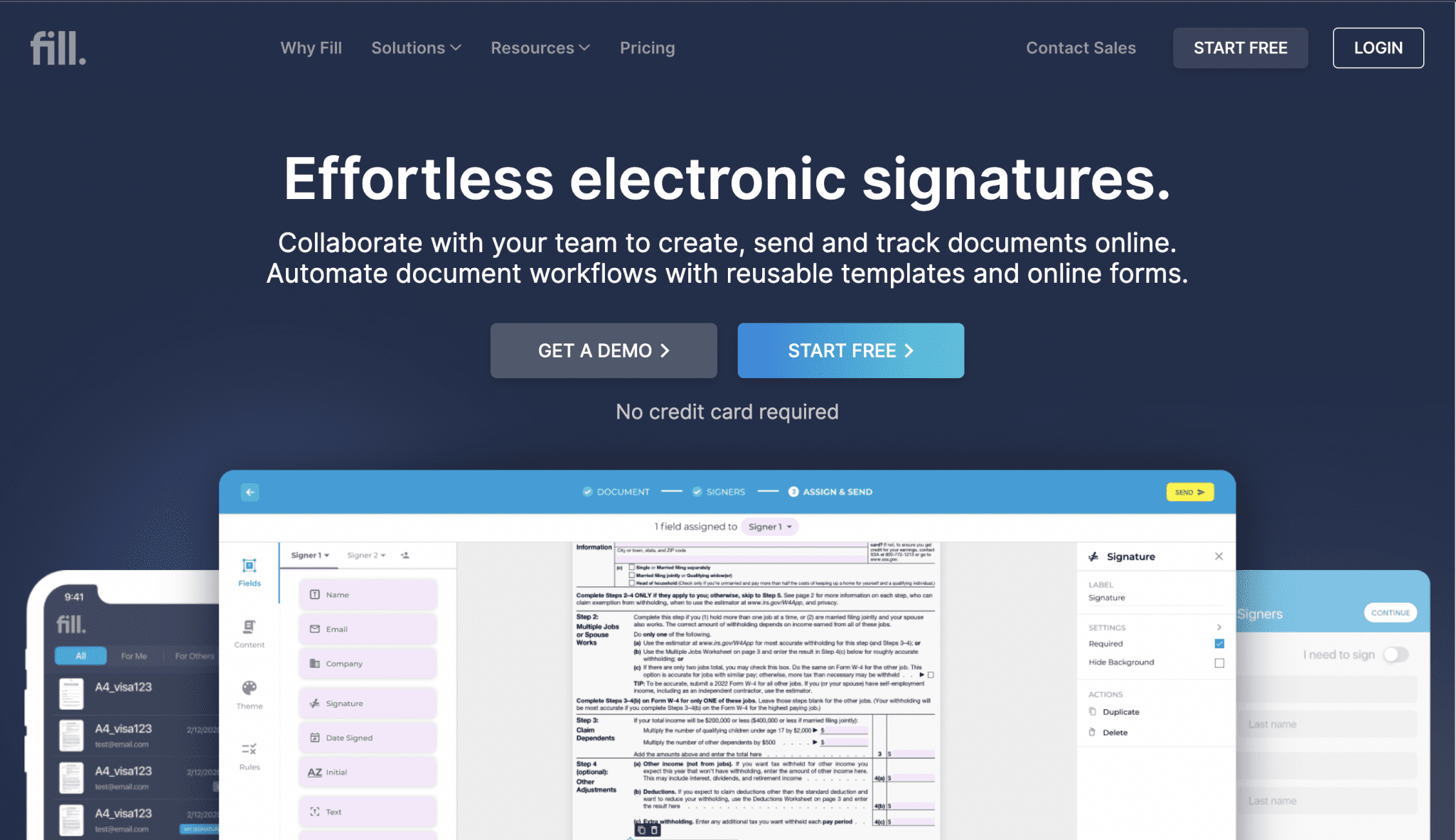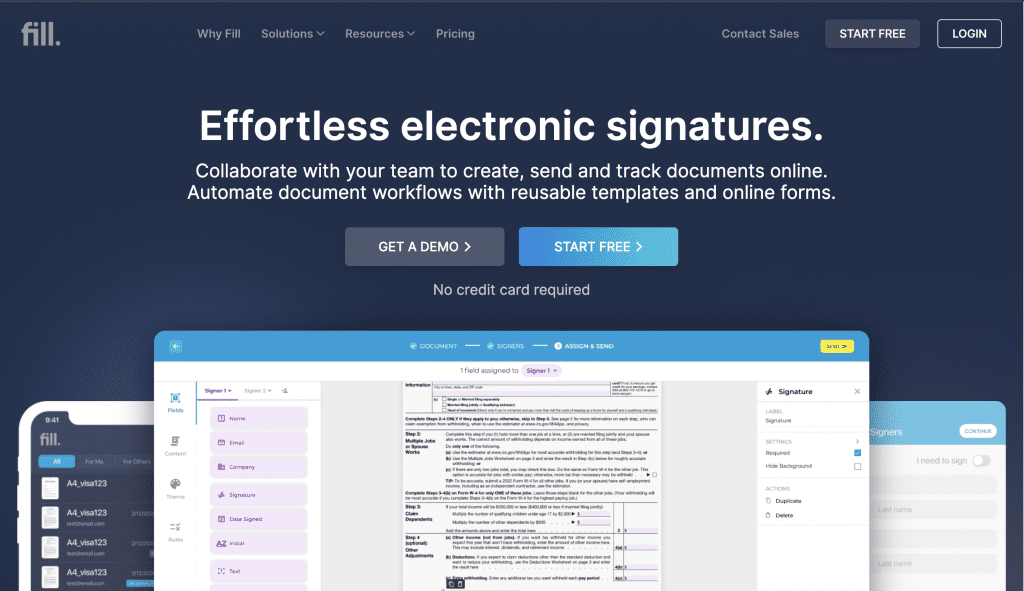 Not to toot our own horn, but our e-signature service offers the best plan for creating electronic signatures and signing documents for free. With Fill, you can send unlimited signature requests and upload as many files as you like. You can even combine multiple files of different formats into one single document. Our mobile and desktop apps are also available via free download, so you can conveniently get your documents signed using only your laptop, tablet, or smartphone.
Pricing: Free, with paid monthly and yearly subscriptions starting at $4.17 per month
Signaturely
Signaturely has a free plan that's best suited for occasional use. With its free account, you can send up to 3 signature requests per month. You also gain full access to your audit logs and activity history. With Signaturely, you can get your clients to sign your contracts faster. Should you need to upgrade to a personal or business plan, you are always free to do so.
Pricing: Free, with paid monthly and yearly subscriptions starting at $20 per month
CocoSign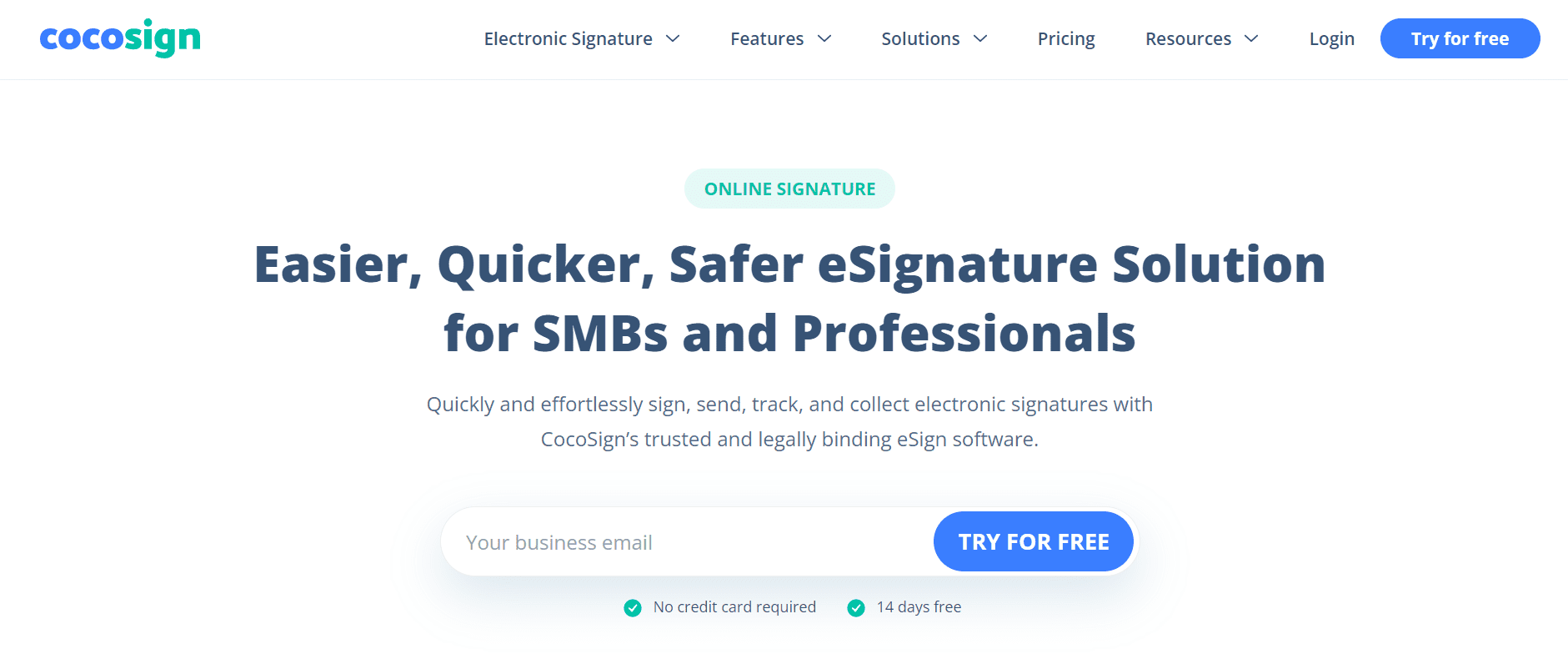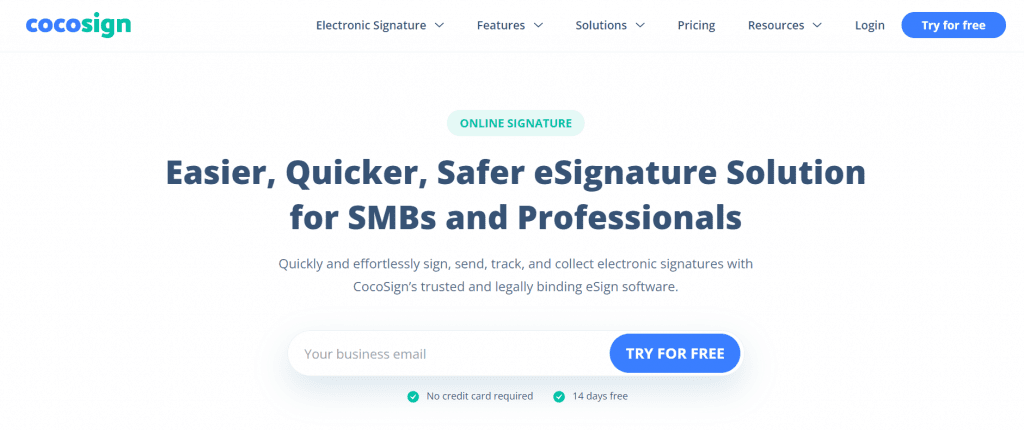 CocoSign offers a free account for single users. With it, you can sign unlimited documents and streamline your signing workflows. You can also import your documents directly from your Dropbox, OneDrive, or Google Drive account. CocoSign also has an online signature generator that you can use to customize the appearance of your handwritten electronic signature.
Pricing: Free, with paid monthly and annual subscriptions starting at $12 per month
SignWell 
With SignWell, you can create an online version of your handwritten signature and save it locally with a transparent background. When you sign up for its free account, you also gain access to its secure cloud-based platform that allows you to legally sign documents in compliance with the U.S. and international e-signature laws.
Pricing: Free, with paid monthly and annual subscriptions starting at $10 per month
eSignly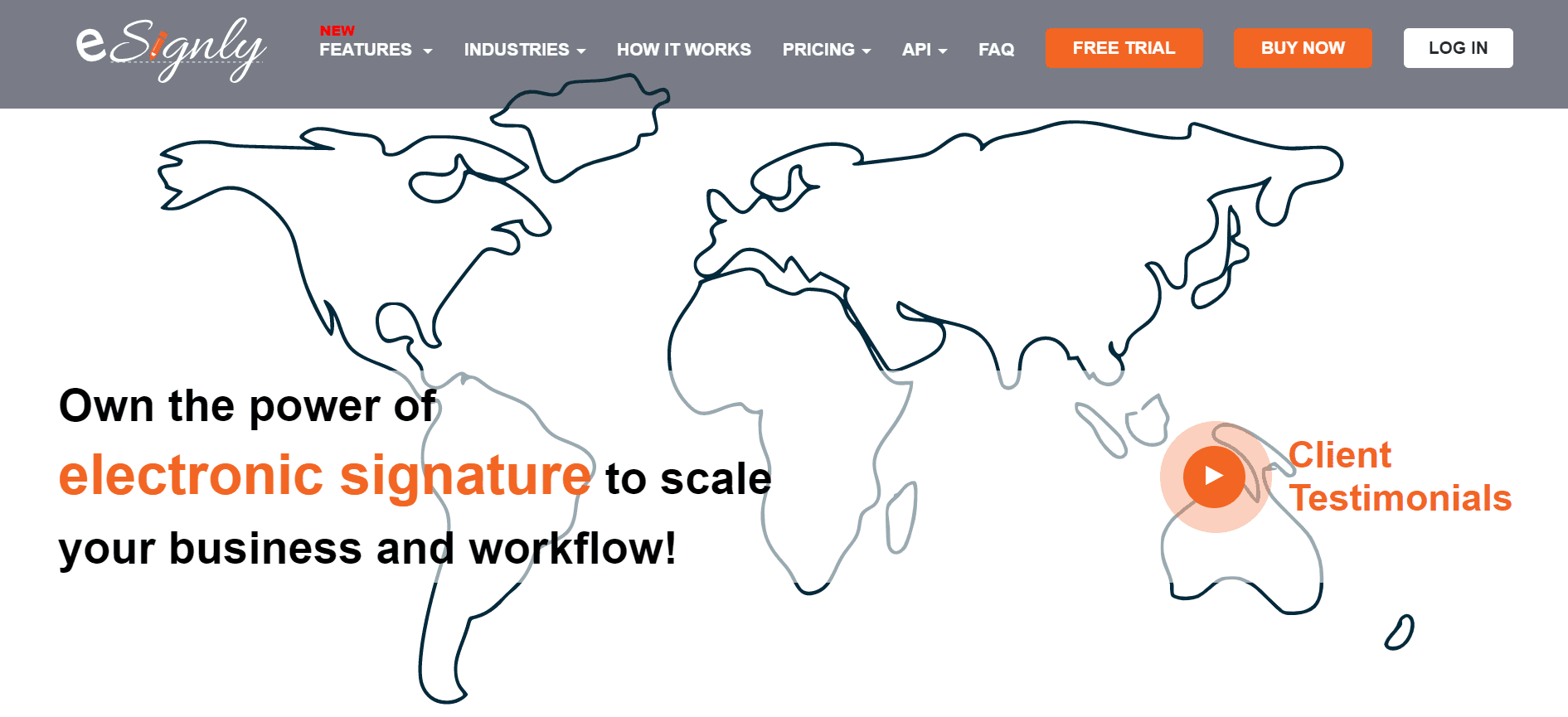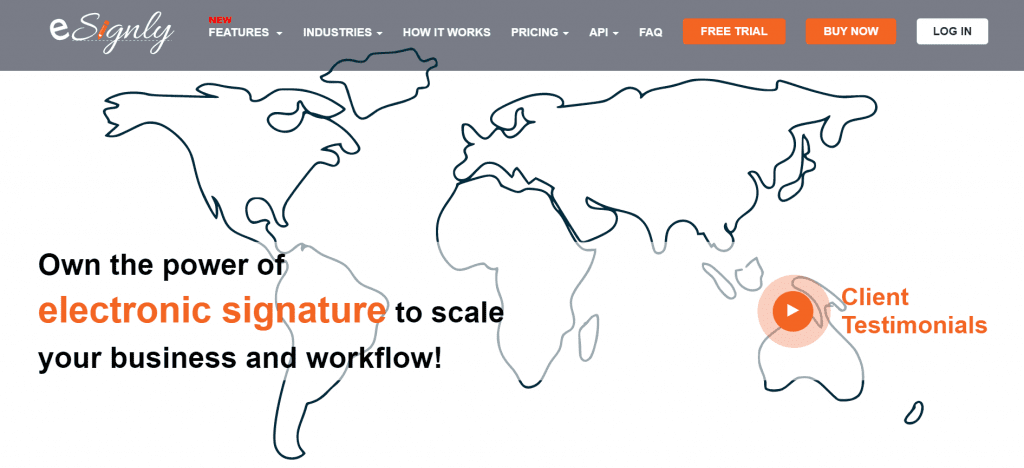 What sets eSignly apart from other free electronic signature platforms is that it supports 18+ languages. Plus, with its free account, you can digitally sign up to 3 documents per month. With eSignly, you can track your document activity and maintain data integrity via real-time audit trails. You can also download its mobile apps for easy access, especially if you never want to miss an important deal or sales transaction.
Pricing: Free, with paid monthly and annual subscriptions starting at $10 per month
Pros and Cons of Using Free Software for Document Signing
Pros
You can cut down on business costs.

You can legally sign documents on the fly.

There's no need to pay for an expensive subscription (when you don't need to). 

You can upgrade your software or account at any time.

You can have your customers and clients download the software for free and fulfill your signature requests on time.

You can minimize delays using auto-reminders.

Streamlines your document signing process without the expensive maintenance costs.
Cons
Limitations in features and functionality

Lack of updates and premium support
Thoughts
Resorting to free options doesn't necessarily mean that you're willing to settle for less. It can be a cost-efficient approach to maximizing the profitability of your business. As long as your free electronic signature software can deliver as promised, then there's no reason why you shouldn't make the most out of it.
With Fill, you can start with a free account to gain full access to its web app and feature-rich online dashboard. Try Fill today and experience what it's like to seamlessly sign documents across multiple platforms.