If you search the web for the best online signature software, you'll find plenty of good options. Even so, you still need to select the one that best suits your needs. The good news is you can finally stop stressing over your choices. Below is a list of this year's best online signature software for e-signing documents and forms.
Go ahead and take a look.
Table of Contents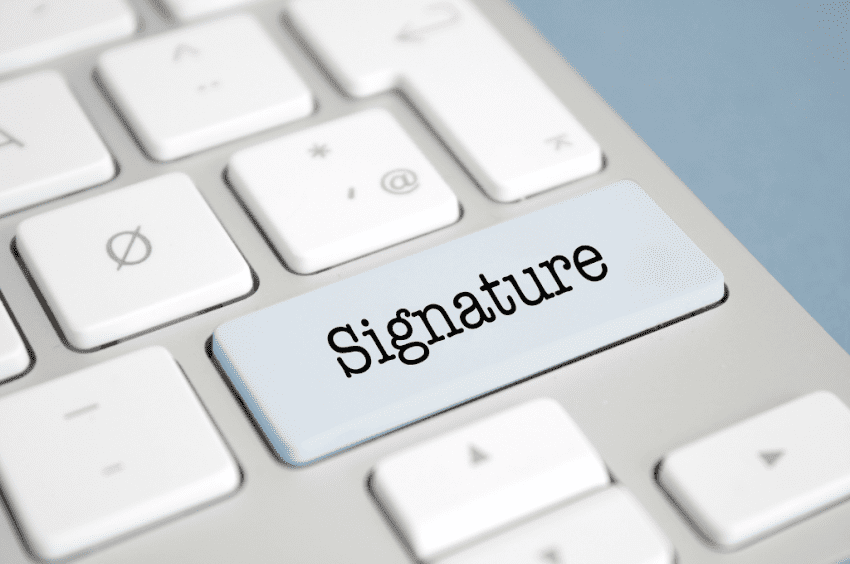 Instead of wasting time scheduling appointments for in-person signing, you can shift to online document signing. By opting to get your documents signed online, you can complete your transactions faster while eliminating the need to print everything on paper.
What Is an Online Signature Software?
An online signature software is a web-based application for signing documents such as forms, agreements, and contracts. With it, you can create an online version of your handwritten signature and then use it to sign any document in a convenient yet secure manner. You can also use an online signature software to request signatures from others and keep track of your document signature requests in real-time via document logs and instant email alerts.
What Are the Benefits of Using an Online Signature Software?
With online signature software, you have multiple ways to safeguard and protect your documents against malicious people. Plus, the signature you've created using the software is as legally binding as the one you've written by hand. Every time you sign a form or contract, the software will attach a unique string of keys to it, making your document immutable from further changes or unauthorized alterations. Even a slight change in these keys would make your signature invalid.
Are Online Signatures Safe and Legal?
With the best online signature software, you can ensure that every signature you create is in accordance with the E-Sign Act and other e-signature regulations, making it legally binding and valid for signing agreements, contracts, and even healthcare forms. Thus, there's no need for you to worry about whether your online signature is safe to use.
The Best Online Signature Software 2023: Our Top 5
The best online signature software have different features that can help you automate and streamline your document signing process. Whether you're an individual or a business, these tools are fully capable of providing you with a seamless online signing experience.
The Best Online Signature Software 2023
Need a secure and compliant document signing solution? Try Fill for Business.
Fill
Fill is your go-to choice for signing documents on the go. This web-based software works with or without an app regardless of the device or platform. It also runs on any web or mobile browser, making it ideal for users who want a secure yet accessible solution for signing documents and creating online signatures. Users can sign up for a Fill account for free and later upgrade to a Plus or Pro account, depending on their needs. The monthly pricing for Fill starts at $4.17 per month when billed annually.
With Fill, you can:
Sign and send documents anywhere, at any time

Sign PDFs and online forms on mobile

Scan paper documents and convert them into signable forms

Keep track of your eSignature requests in real-time

Secure your signed contracts and agreements with military-grade encryption

Maintain compliance with various industry regulations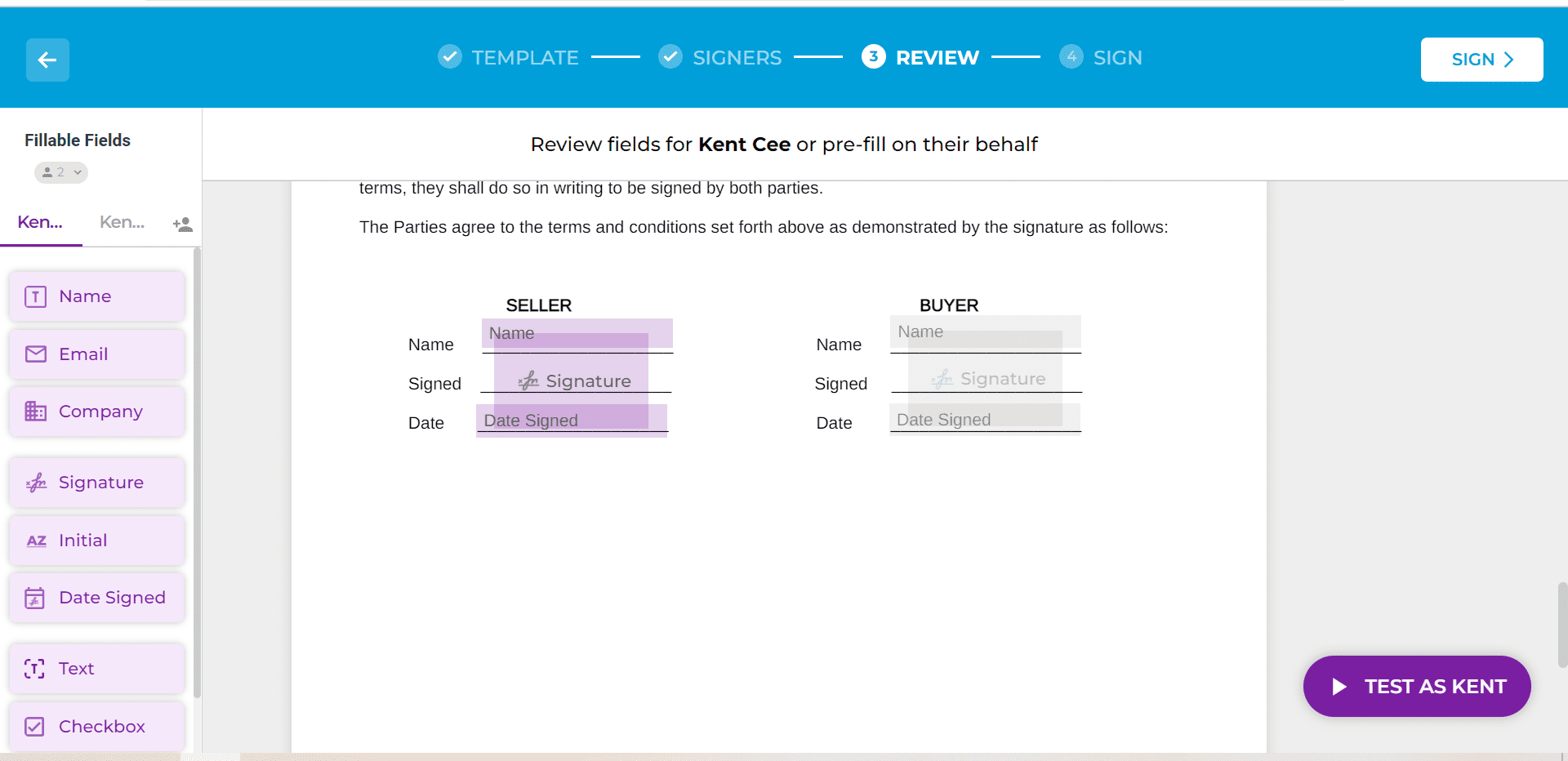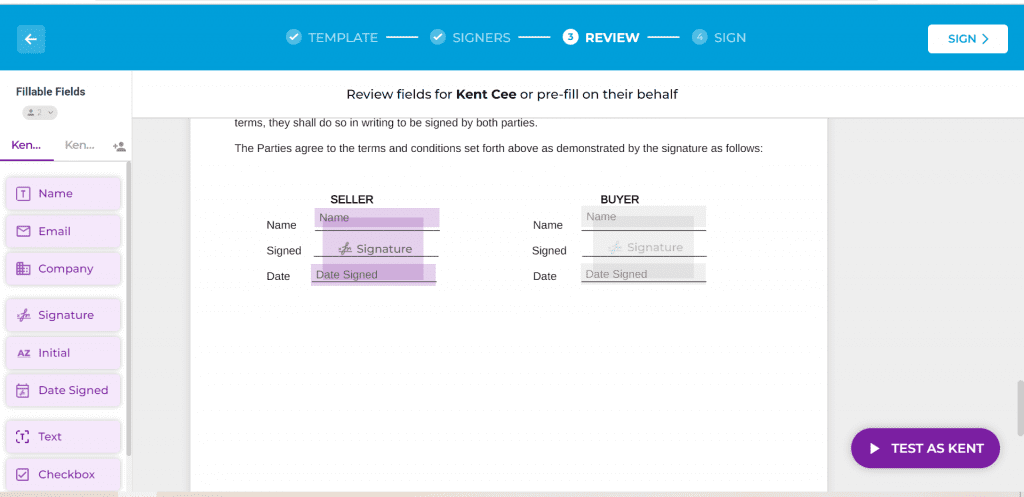 SignWell
SignWell is ideal for occasional document signing as it offers affordable pricing plans for individuals and small business owners. This software also supports instantaneous signing, wherein your signers can simultaneously sign your forms and contracts without taking turns. You can also get several people to sign a single document in a specific order.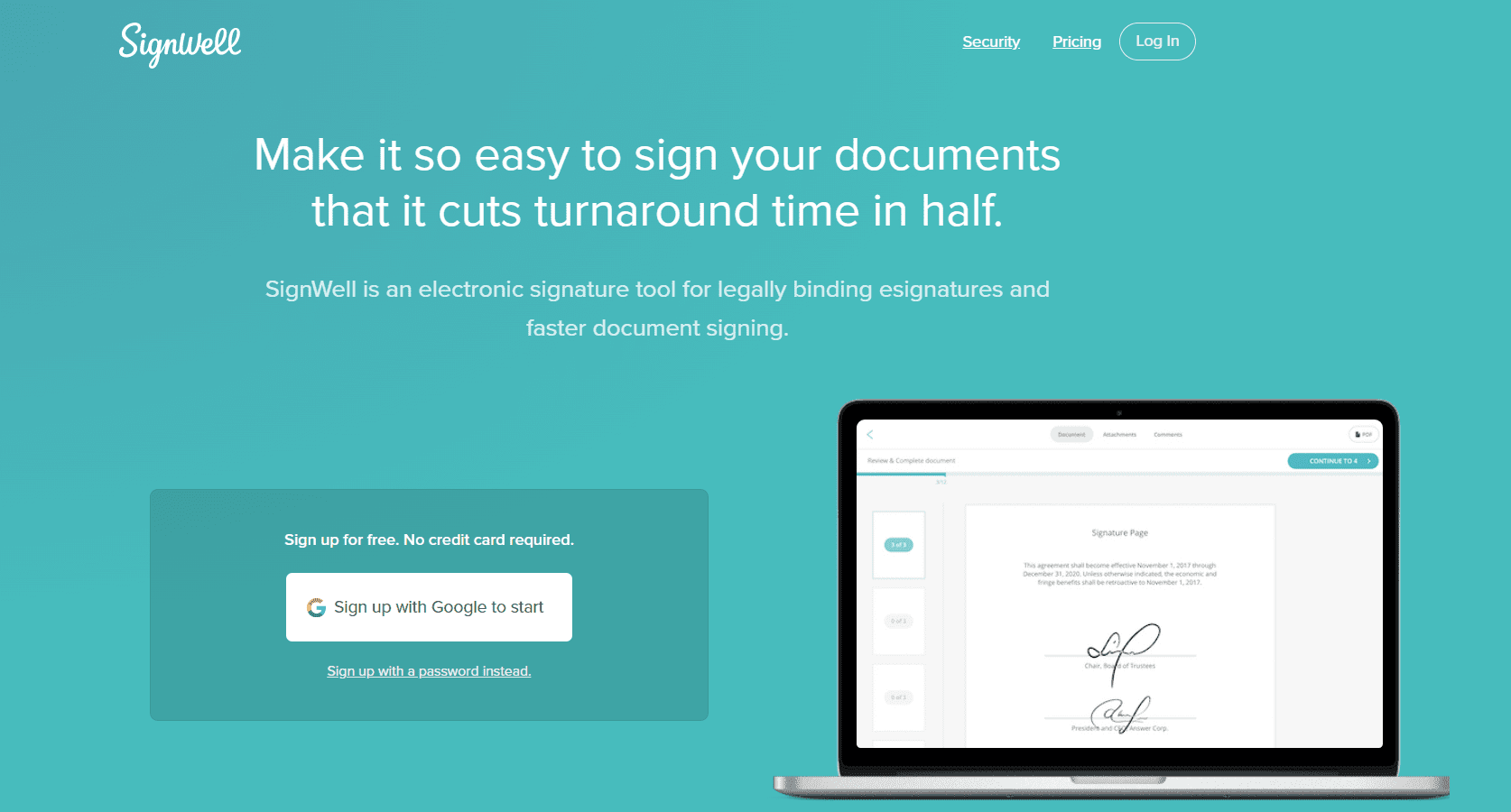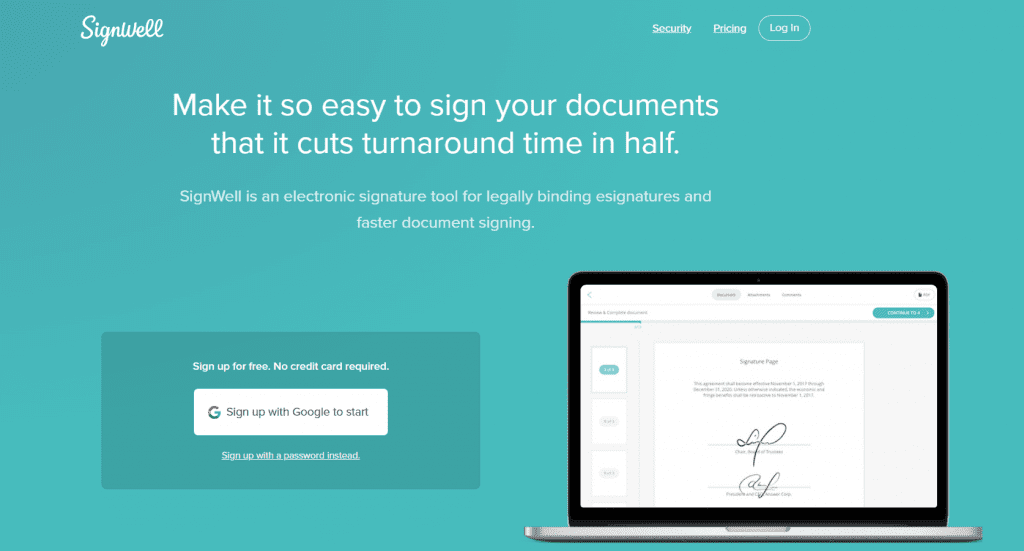 Pandadoc
Pandadoc is by far one of the best online signature software to date. With its wide range of features and reasonably-priced plans, you can start streamlining your document processes while getting the most out of your limited budget. This software is ideal for self-employed professionals and growing businesses who want a reliable yet cost-efficient e-signature tool with robust security features.
DocSend
DocSend is ideal for users who want to share their signed documents securely right after signing. With this software, you can quickly sign forms and agreements in just a few clicks. It enables you to simplify your electronic signature workflow through real-time collaboration, allowing up to ten signers to fill and sign the same document without meeting in person.
Pricing for DocSend starts at $10 per month per user. It doesn't offer any free account, but it does have a 14-day free trial for its Personal, Standard, and Advanced plans.
DigiSigner
With DigiSigner, you can sign documents online and create a handwritten signature by using your mouse. With its user-friendly interface, you can instantly process your signature requests and minimize the waiting time. What's great about this software is that it also supports Gmail integration, allowing you to sign documents directly via your Gmail account. Pricing for this software starts at $12 per month when paid annually.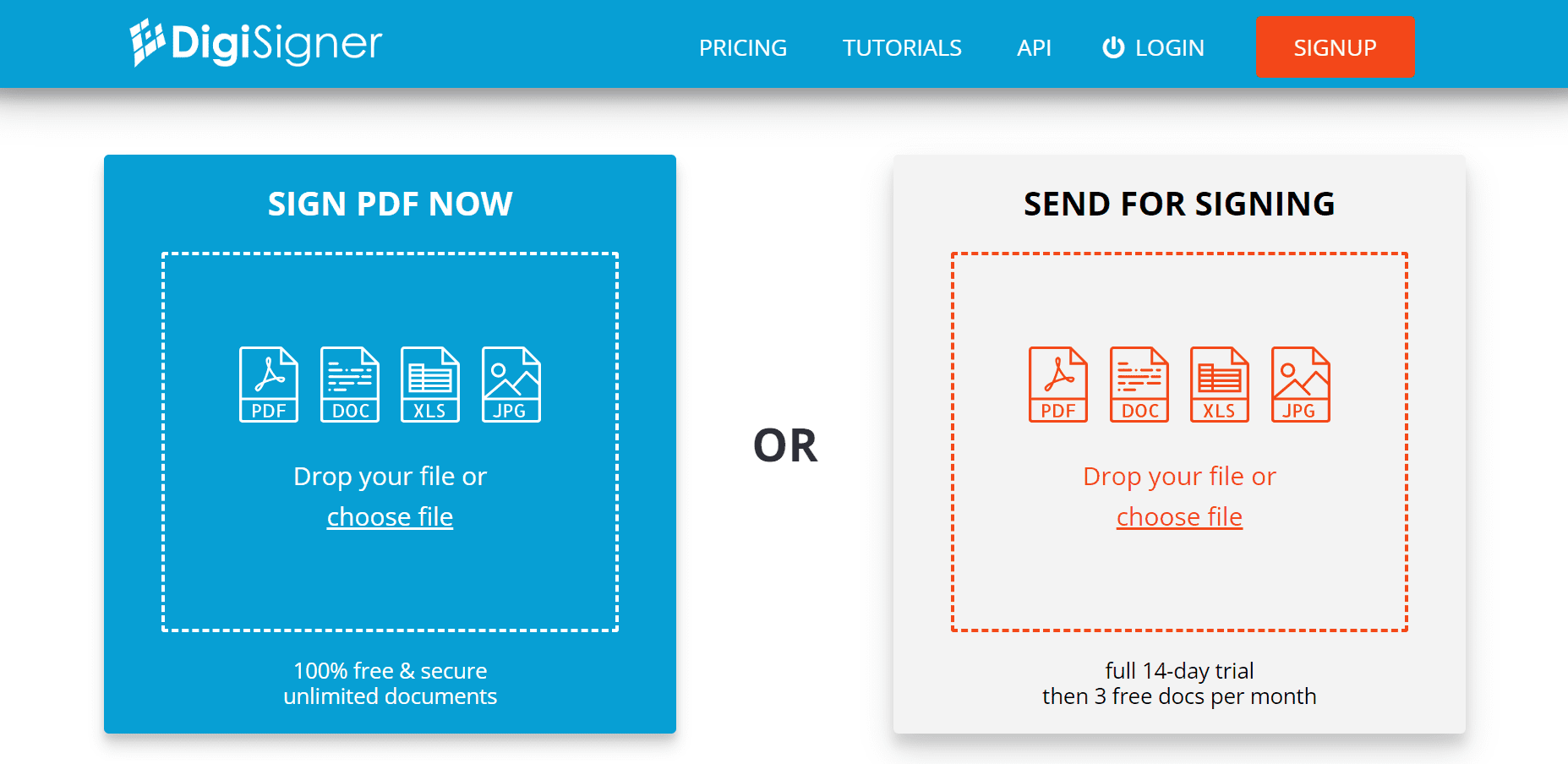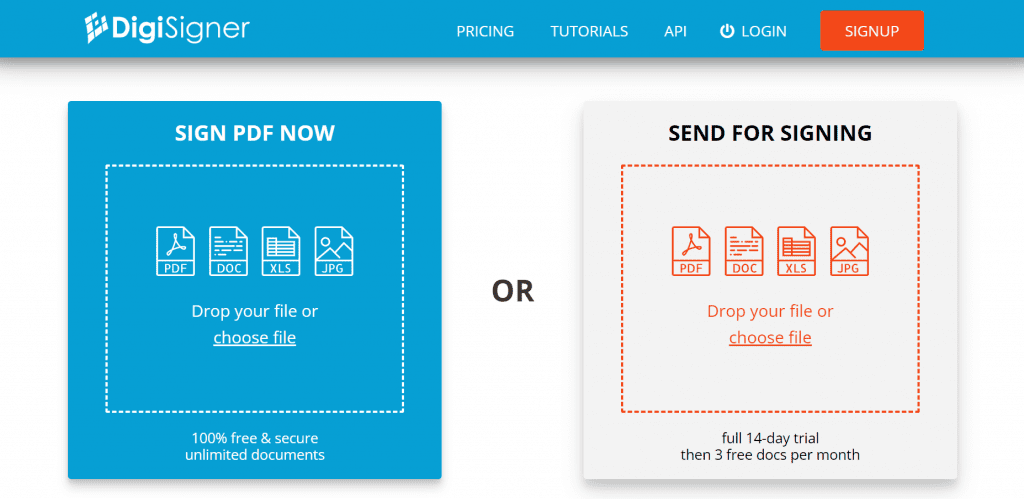 Key Takeaway
When choosing the best online signature software, you should always consider whether it's the most suitable for your needs or purpose. If it's just for personal and occasional use, you can go with SignWell or DigiSigner. If you want a comprehensive online document signing solution, you can never go wrong with Fill.
Fill offers a secure yet cost-effective way to get your documents signed online. When you sign up for an account, you are free to sign any document that only requires your signature and share it online via direct link or email. Upload your file here to see Fill in action.