Document signing software is a must for any business. It helps you keep your records organized and makes signing contracts and other important documents easy.
When it comes to signing documents, you want a process that is quick, easy, and secure. That's why we've compiled a list of our top five picks for free document signing software.
These tools offer great features, free digital signatures password protection, PDF editors, and more, so you can be confident that your information is safe. And best of all, they're all easy to use!
So whether you're a CEO or manager who needs to sign contracts quickly or a legal team member who needs to manage document signings securely, we've got the perfect tool for you. Check out our list below and choose the best option for your needs.
Our Top Picks: 5 Free Document Signing Software
They say that the best things in life are free, even in the context of free document signing software. So, here are the top picks so far that provide free services on document signing, editing, and more. 
1. Fill app
The Fill app allows users to complete and sign forms electronically. It's available for both iOS and Android devices, and you can upload your PDFs and sign them electronically for free.
Another great feature of this digital signature software free download is that aside from signing documents online, you may also send signature requests, access real-time audit trails and logs, and syncs all files across compatible devices.
The Fill app provides a secure electronic signature system compliant with the US Electronic Signatures in Global and National Commerce Act (ESIGN).
It's ideal for professionals and businesses that need quick signing on the go and offers integration with Dropbox, Google Drive, and Box.
How to Use Fill Free Signature Generator
Interested in using the Fill app? Here's a quick guide on using it as your daily electronic signature app and document management software.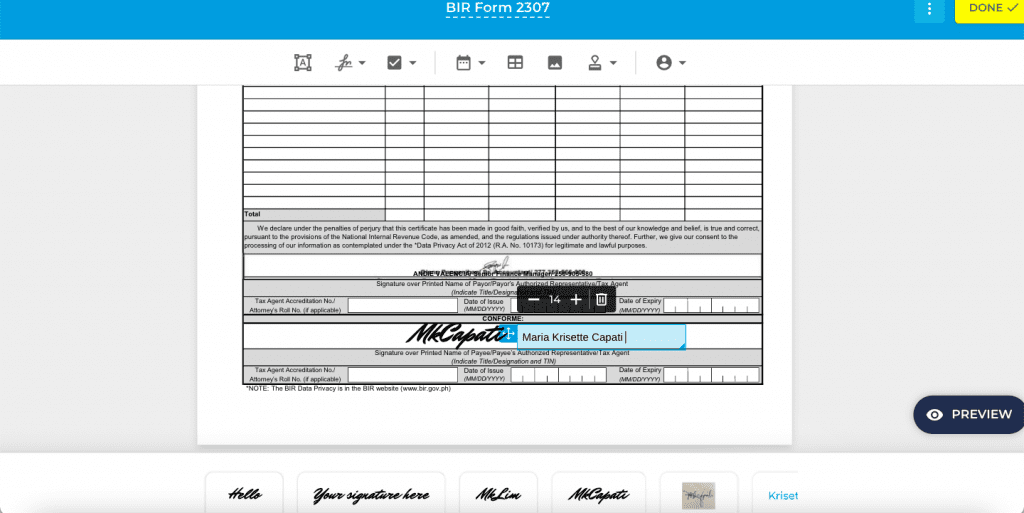 1. Go to the Fill website and click Upload Document. You will be prompted to create an account – and it's free for life.
2. After signing up, you can go directly to the dashboard and upload the document you need to sign. Click Start Now > Only You
3. Another window will pop out and prompt you to drag and drop your file or click Select Document.
4. Click the blank field in your document and drag your digital signature. You can create your electronic signature on Fill, and it's a valuable free signature generator that you can use to sign important documents online.
5. Click Done and download your PDF file – the signed version.
That's it! If that's not enough, you may also download the Fill app as your electronic signature app for iOS and Android.
2. Adobe Acrobat Online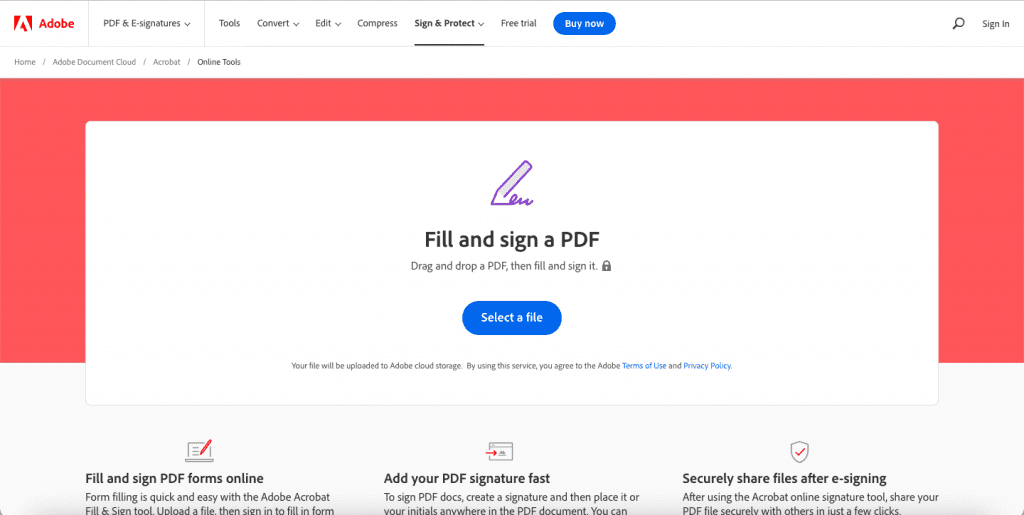 Adobe Acrobat Online is a free digital signature software for PDF that allows you to sign documents electronically. The service is free, and you can create an account by entering their email addresses and creating a password.
Once an account is created, you can upload PDFs to the website and add your signature using a mouse or touchscreen.
In addition, Adobe Acrobat Online free account lets you add comments to PDFs, store and share your files, and explore its more than 20 e-signing tools.
3. SignWell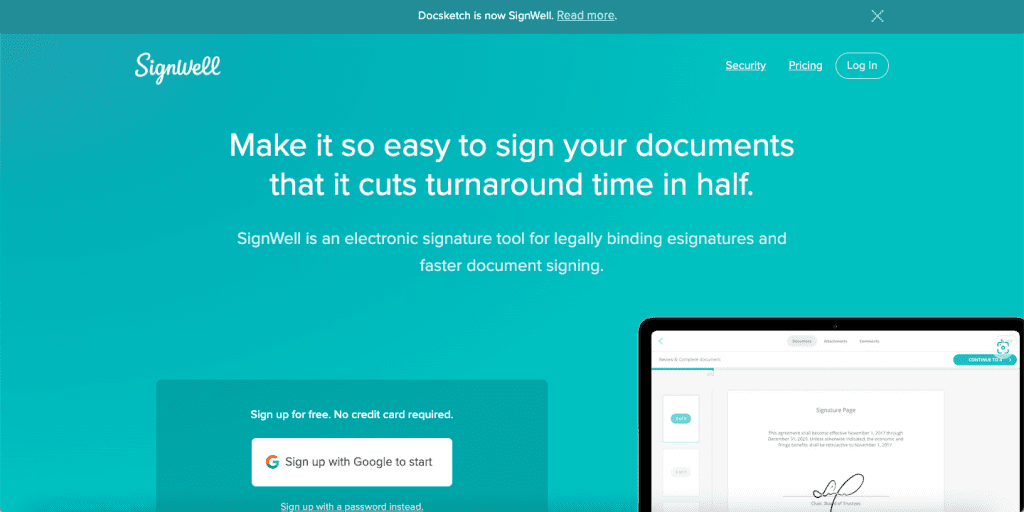 SignWell is another free document signing software that also lets you sign documents in a legally binding and efficient way. You can sign three documents per month using its free account and receive notifications and reminders.
You may sign up for free using your Google account with no card required. With this software, generate your signatures through typing or drawing using the mouse or trackpad.
This software is compliant with US and international laws on electronic signatures. However, if you're signing documents on mobile devices, you might want to choose another option as this one only works on web browsers on computers and laptops.
4. Preview on Mac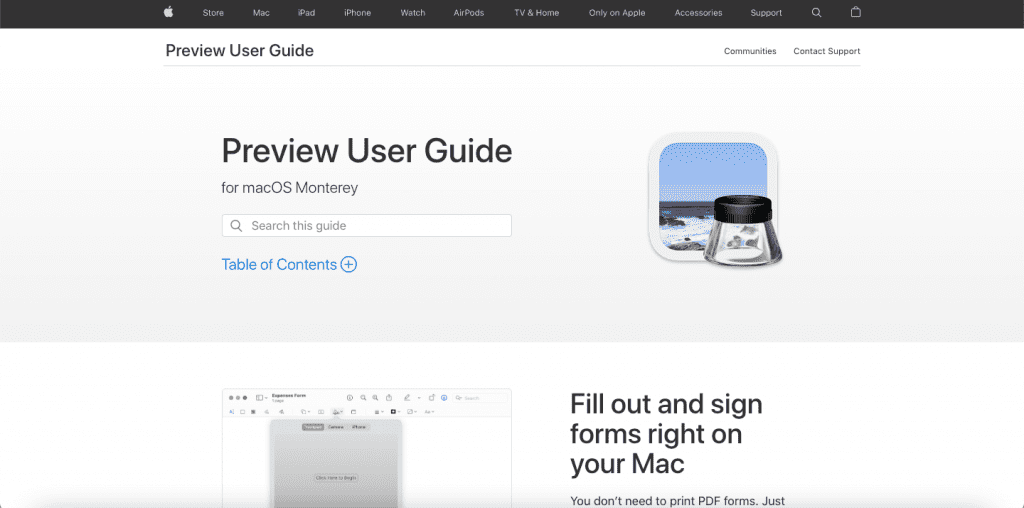 Preview on Mac is an app that allows users to view, edit, and annotate PDFs and image files. It's been a part of the OS X operating system since the 2000s and is one of the most popular free built-in apps on Mac computers.
Preview has a wide range of features, including the ability to highlight text, add comments, fill out forms, and sign documents for free.
It also supports various file formats, including JPEG, PNG, and TIFF. Additionally, its interface can be confusing for new users who are not familiar with the macOS.
Despite these shortcomings, Preview is a powerful tool that can be used for various tasks, including adding e-signatures on PDFs.
5. DigiSigner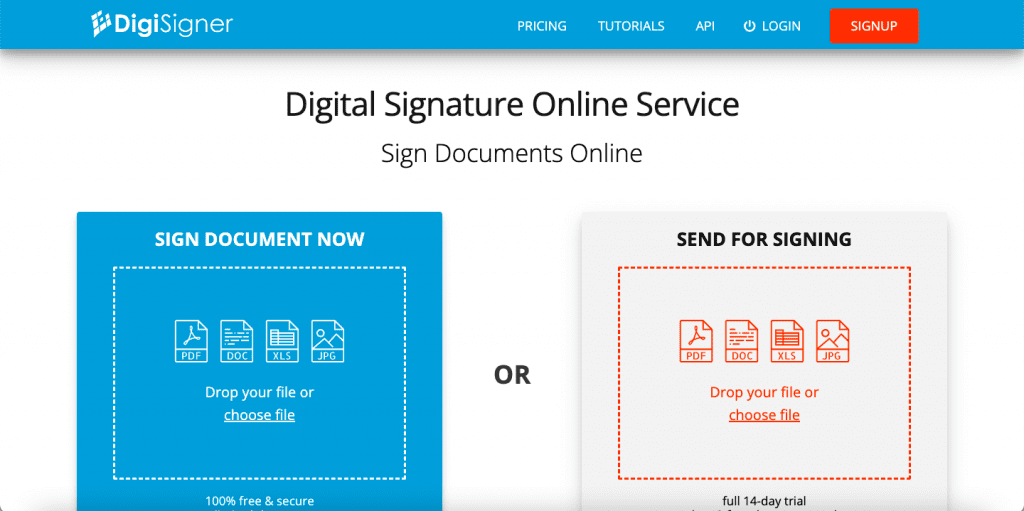 DigiSigner is a free online electronic signature software that allows users to sign documents online. It offers a range of features, including the ability to upload documents and add signatures without signing for an account.
The software is also compatible with any web browser but doesn't have a mobile app version. The free version lets you sign three documents per month with multiple signers for each document.
If you're looking for free DocuSign alternatives, DigiSigner and the other four mentioned above are great options packed with basic features for signing documents online.
Final Thoughts
So, is there a free document signing software? Yes. We hope that these five free apps will help you on signing documents online. Each software has its own features, pros, and cons. But all of them let you sign documents for free.
In addition, if you want a software that's available across several devices, then you might want to try our Fill app. This app offers a variety of features to make the signing process easy for you and the recipient.
With this tool, you can sign documents from anywhere in the world without having to print or scan anything. Plus, you don't have to worry about losing any important paperwork.
Just do these three: sign, send, or share – the Fill app is all you need.