A free online signature software can do wonders, especially if you want to sign documents in real-time without running any app or desktop program. Also, anyone who works in the office would need a reliable tool that can help facilitate the signing of agreements and contracts. The good news is you don't need to look elsewhere.
If you're looking for the best free online signature software to create your own legally binding and authentic e-signature, go ahead and check out our top picks below.
Table of Contents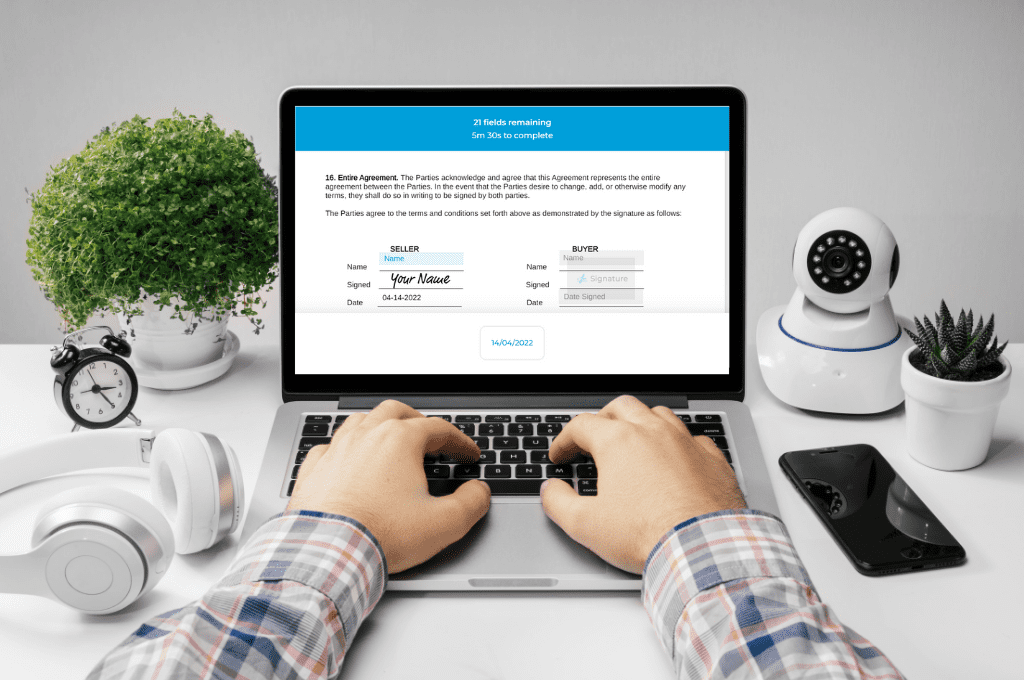 Creating an online signature isn't only beneficial for businesses but also for individuals. Instead of carrying a pen in your purse or pocket, you can simply have your documents signed using your finger or mouse. Besides, it costs almost nothing to create one. With free online signature software, you can even have your e-signature drawn akin to its physical counterpart.
What Is an Online Signature Software?
The primary purpose of an online signature software is to help you create a digital equivalent of your wet signature. With it, you can quickly create an online signature by typing or drawing. You can also upload a scanned image of your handwritten signature and use it to sign documents without turning them into hard copies. With online signature software, you can get your contracts signed from anywhere while conducting a complete audit of your digital transactions.
Is There a Free Online Signature?
With free online signature software, you can create an e-signature without creating an account or paying a subscription fee. With your e-signature, you can also legally sign documents while on the go. It's an easy and convenient option, especially if you do not want to install any desktop app or on-premise software on your computer.
Our Top 5 Best Free Online Signature Software for Businesses and Individuals
When it comes to free online signature software, you should never settle for less. Even if it isn't costing you a dime, you should still see to it that your software of choice is safe and dependable.
Top 5 Best Free Online Signature Software
Let's dig further into what each of these tools can offer.
Spend less time signing and more time on running your business. Get your documents signed and approved without the unnecessary hassles.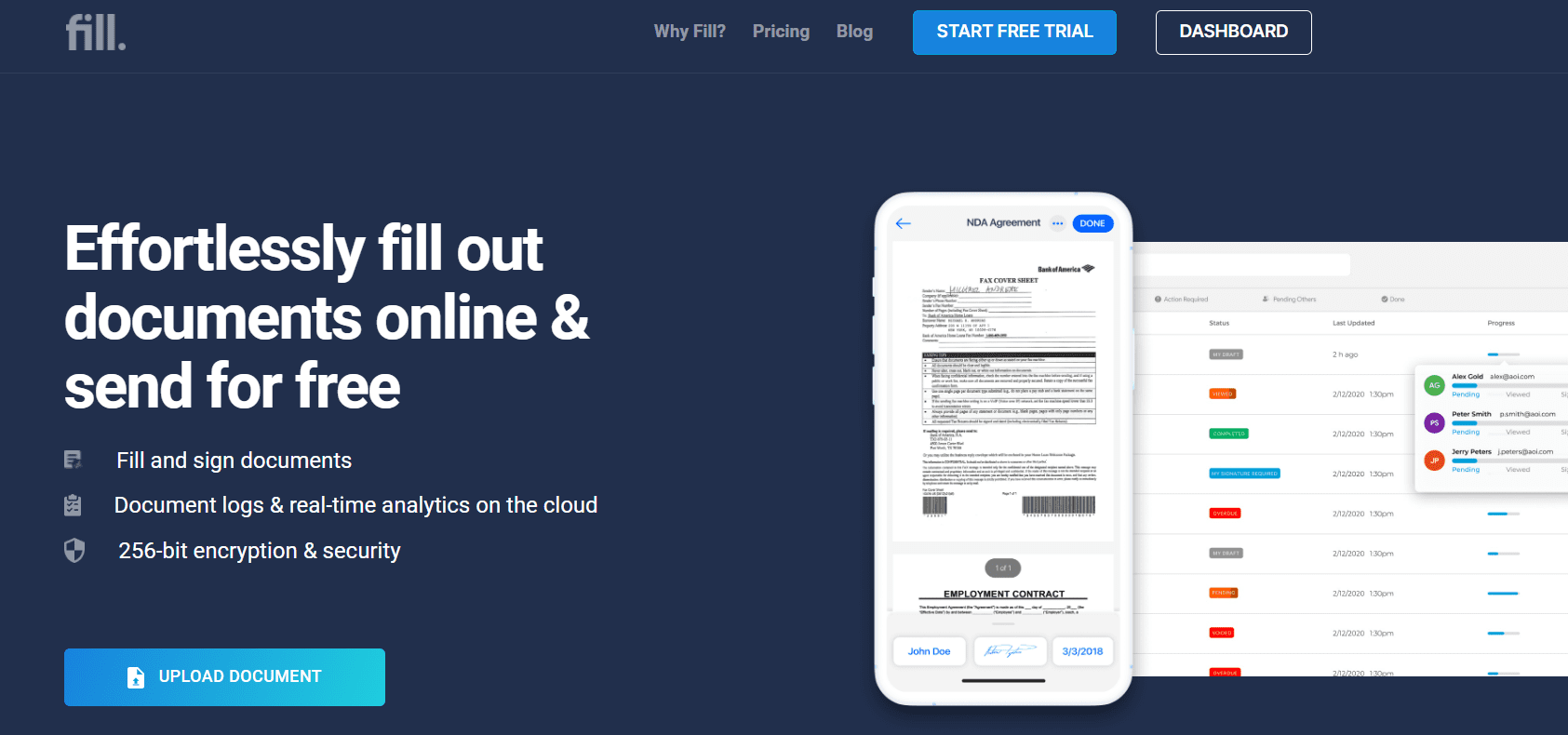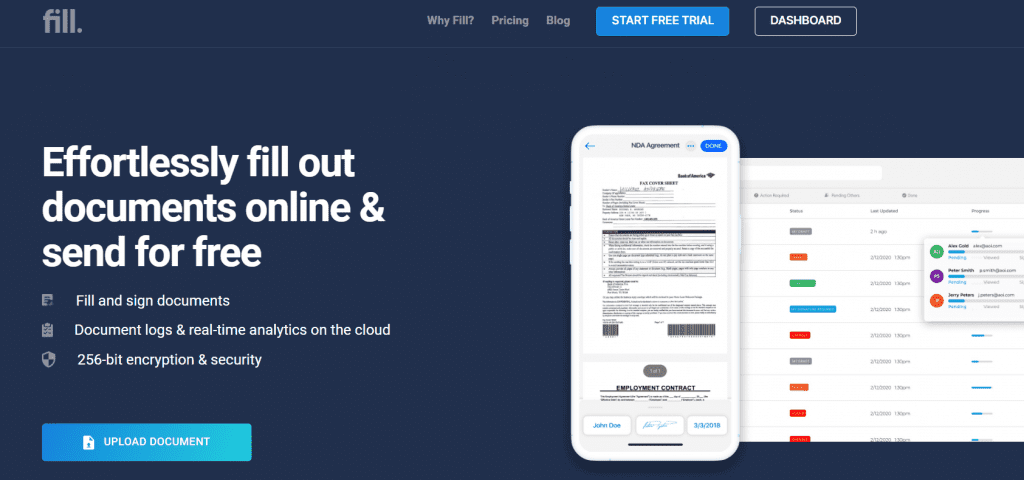 Fill
Fill is a mobile and web-based service for signing documents and creating online signatures. With its free account, you can invite others to sign your documents and keep track of their progress in real-time via email and status reports. There's also no limit to the number of eSignature requests you can send. You can also create and upload multiple copies of your handwritten signature and store them online for easy access.
With Fill, you can:
Upload and sign documents using any device

Have your documents signed remotely

Keep track of your document's progress and editing history

Get instant push notifications

Send document signature requests via email or direct link
Signaturely
With Signaturely, you can create and download a copy of your digitized signature for free. It's a simple yet intuitive tool for streamlining your document signing process. It also comes with a free plan, allowing you to work on up to 3 documents per month.
SignWell
SignWell is another web-based signature maker that you can use to create an electronic signature for free. With it, you can customize the style and colors of your e-signatures. It also provides an option for downloading signatures on a transparent background. SignWell also comes with a free plan which has a monthly limit but is good enough for occasional use.
DigiSigner
With DigiSigner, it isn't necessary to install any app to get your documents signed electronically. This online tool will work on any mobile or web browser, making it the perfect choice for signing documents on the fly. You can also use DigiSigner to upload and sign documents in Word, TXT, IMG, TXT, or XLS format.
Sejda
Sejda is another noteworthy option, especially for signing PDF documents for free online. With this web-based service, you can fill and sign documents without logging in or signing up for an account. It also has an intuitive and user-friendly online dashboard. With this tool, you can easily drag and drop your signature into the document and then encrypt it with a password, which helps prevent others from viewing your file without your permission.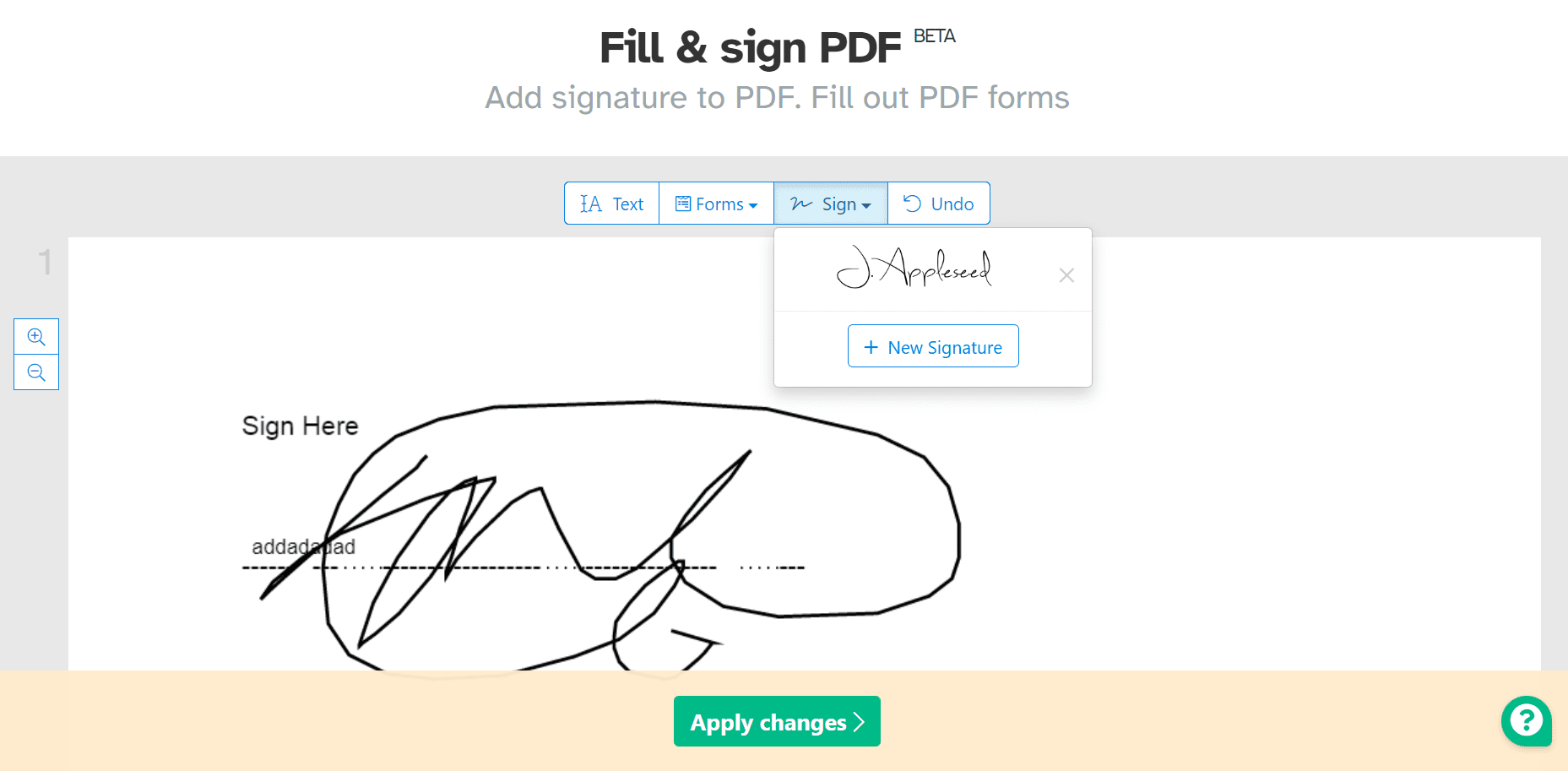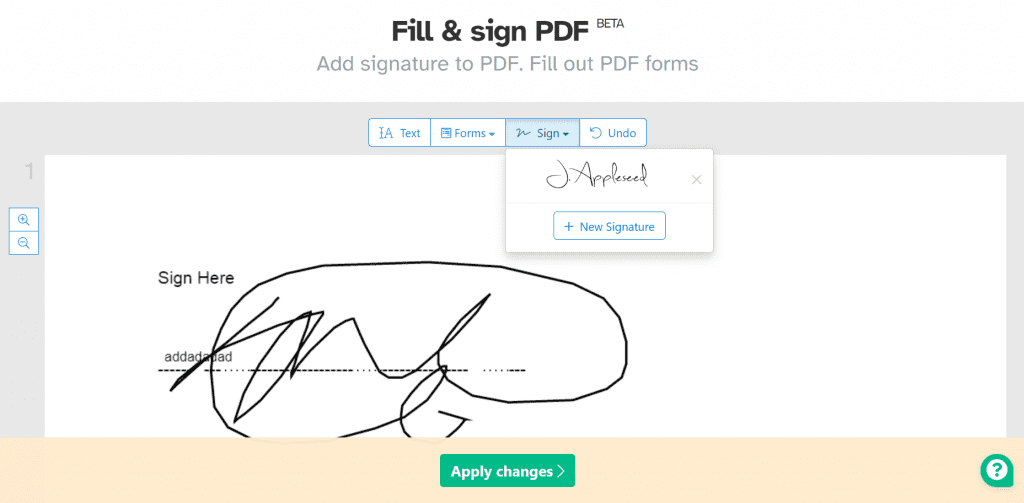 What Is the Best Free Online Signature Software for PDFs?
If you need reliable but free online signature software for signing and editing PDFs, your top two go-to choices should be Sejda or Fill. With Sejda, you can quickly edit and sign PDFs and even convert them into Word. Fill, on the hand, has a built-in document scanner that you can use to convert any paper file into a signable PDF. It also has a guided-signing feature, making it easier for you to navigate through each page and sign those required fields without feeling lost.
Final Thoughts
Choosing a free online signature software should never hold you back from using your e-signature to sign documents. You can think of it as a starting point, enabling you to shift towards a more sustainable document signing solution. With it, you have the means to create a legally binding online signature that is necessary for signing contracts and forms.
Need a secure and efficient way to incorporate your online signature into legal documents? Sign up for a free Fill account today or click here to take the tour.