Digital signature software can help expedite business transactions. It also automates and simplifies your signature processes, allowing you to keep up with today's trends and ever-changing consumer demands. However, not every digital signing tool shares the same features and purpose. So, how do you know which one to choose?
Don't fret. In this post, we've rounded up the best digital signature software solutions (so you don't have to).
Table of Contents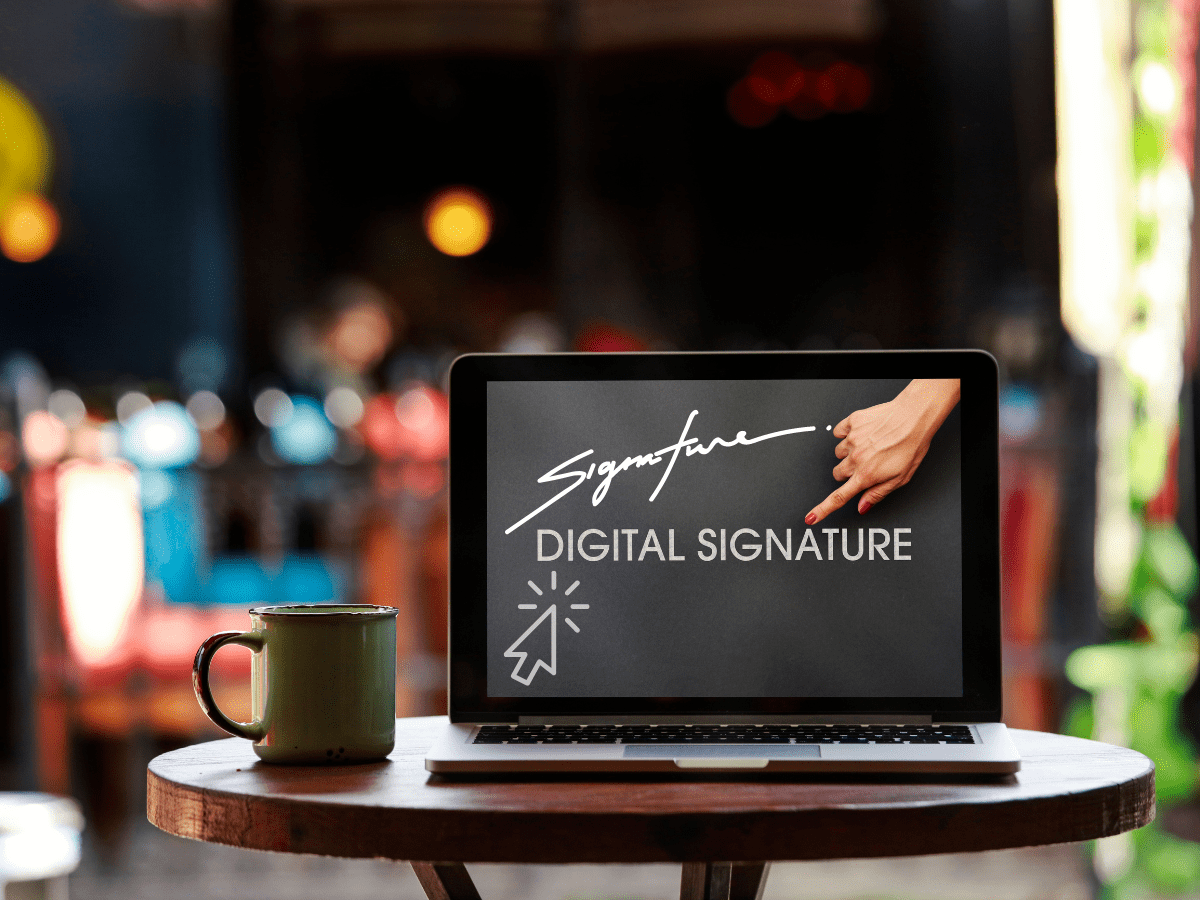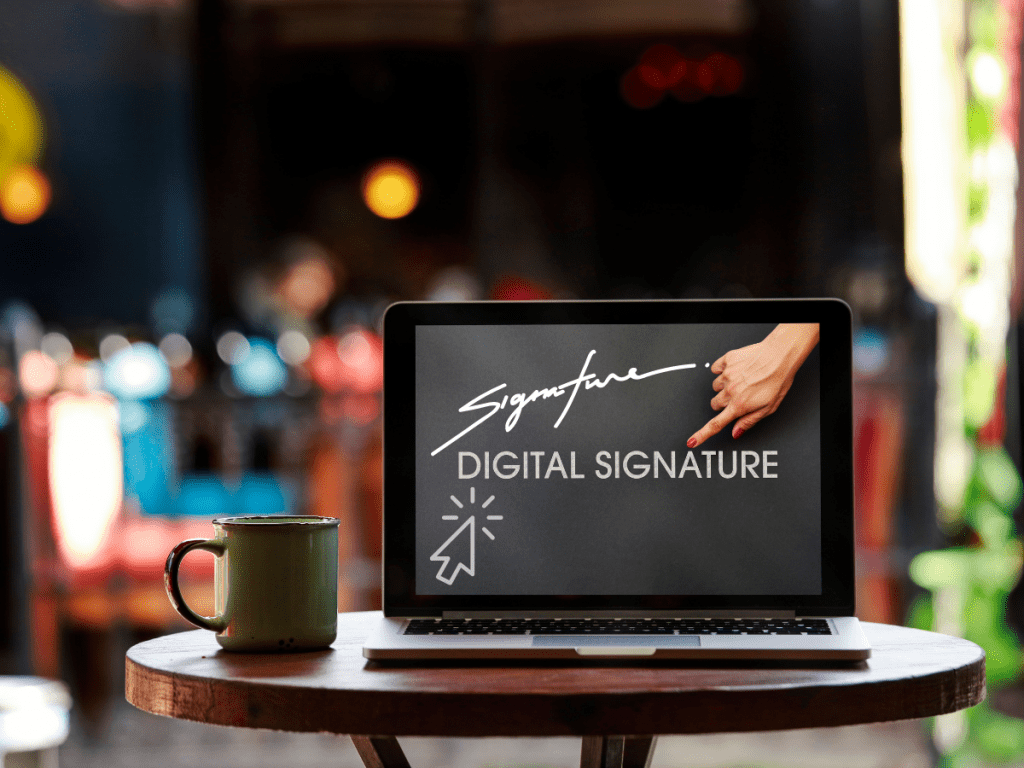 Streamline your business operations without paying for inefficient yet expensive software solutions. With Fill, you can legally sign any document online, so you don't have to miss out on important deals and transactions.
What Is Digital Signature Software?
Digital signature software or e-signature software refers to any system or application that can create, store, and process signatures in electronic format. It also allows its users to digitally sign documents using only a phone, tablet, or computer. Nowadays, businesses use digital signature software solutions to streamline the process of document signing and eliminate the need to deal with paper-based transactions.
Digital Signature Software Benefits
Using software to sign documents not only helps speed up transactions. It also eliminates the burden of doing unnecessary tasks. 
By digitally signing documents, you can:
Efficiently manage tasks without burdening your staff.

Securely transact with customers and clients.

Legally sign any contract or agreement without needing to arrange an in-person meeting.

Improve the way you do business with your clients and customers.

Minimize your need to spend on administrative and office supplies.

Keep your data safe from any form of threat or natural disaster.

Conveniently store your documents in the Cloud.

Access your documents from anywhere, using any device.

Track the status of your signature requests in real-time.
Top 6 Digital Signature Software Solutions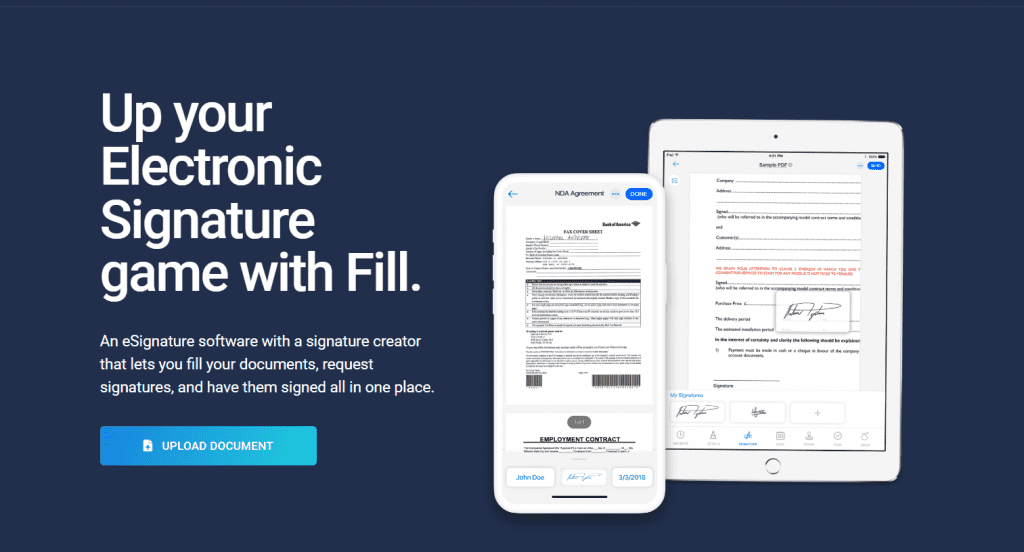 Fill eSignature
Fill lets you create e-signatures and legally sign documents from your phone, tablet, or computer. It offers a practical solution for anyone who wants to manage their business on the go. Since Fill is more than just an e-signature software, you can also use it to fill out forms and create fillable PDFs. The software also supports integrations to various apps like Dropbox, GDrive, and Gmail. You can also use Zapier to link Fill to several business and productivity apps.
Another thing that makes Fill stand out from other digital signature software solutions is that it can help your business maintain compliance with HIPAA, GLBA, and other industry regulations. Our platform also uses the highest level of advanced encryption to keep your records safe from malicious attacks.
Pricing options for Fill start at $0 (yes, we have a free plan) for occasional users, with business plans starting at $4 per month, per user.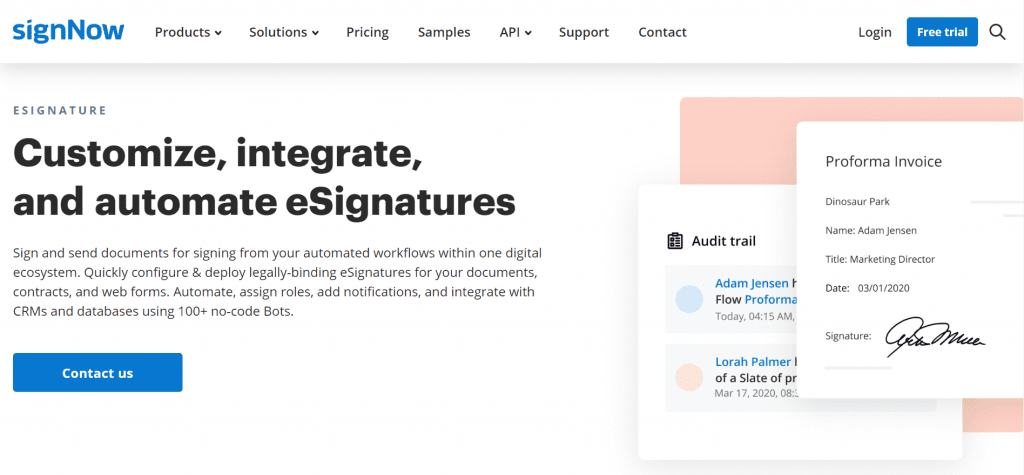 SignNow
SignNow is ideal for businesses looking into automating their document workflows. The software also has over 100 no-code bots that you can deploy to perform various tasks. With SignNow, it's like having an e-signature tool on autopilot. You can also integrate it with multiple business software, making it easier to sign documents directly from your CRMs and document management platforms.
SignNow's pricing starts at $8 per month per user. If you want access to its other locked features, like SSO and HIPAA compliance, you need to upgrade to airSlate Business Cloud.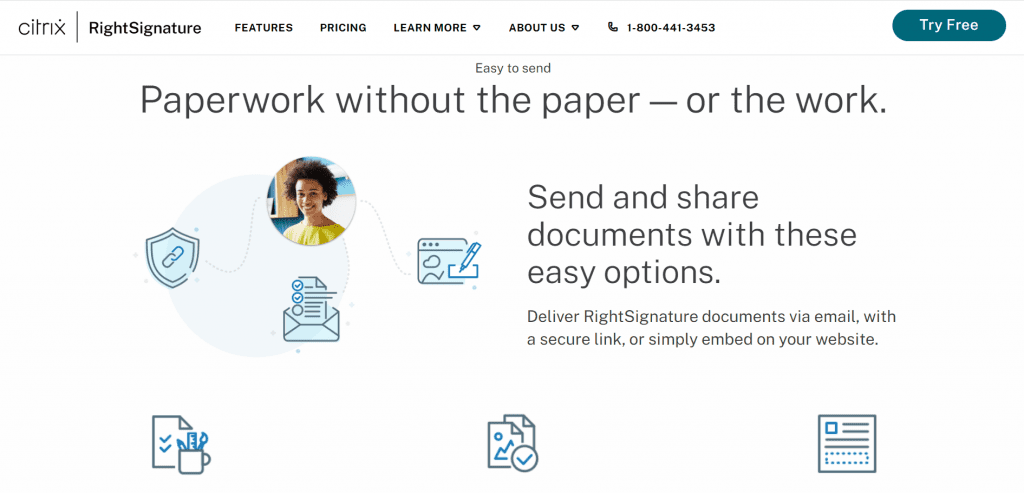 RightSignature
RightSignature, a software solution owned by Citrix Systems, supports web and mobile document signing. It's a comprehensive tool that is ideal for small and large businesses. With RightSignature, you can seamlessly work with your team and save lots of time with its one-click document preparation. 
Pricing for this software starts at $12 per month for 1 team member. There's no free plan, but you can sign up for a 30-day free trial to try its premium business features.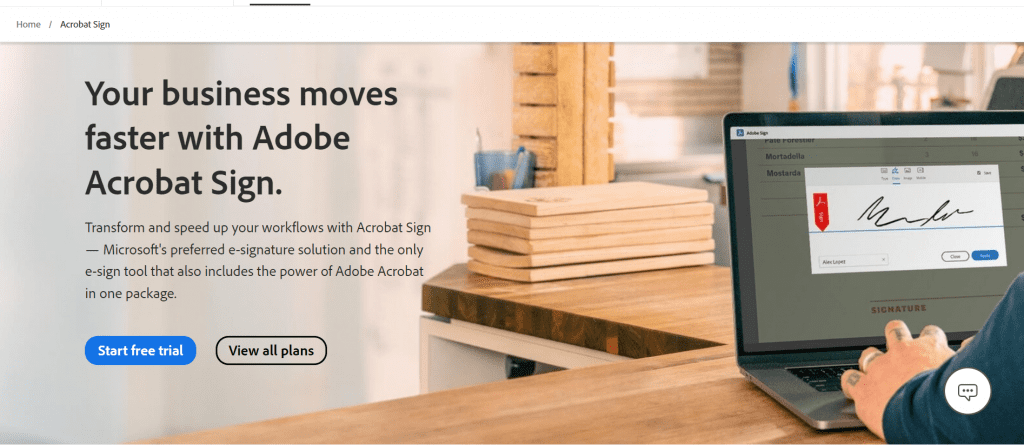 Adobe Sign
Adobe Sign is a popular cloud-based e-signature solution with a broad set of features. You can use this software either as a standalone or integrate it with your existing applications, particularly within your Microsoft Office applications. With Adobe Sign, you can collect signatures, sign documents, and create PDF forms on one platform.
Pricing for this software starts at $22.99 per month. You can get a 7-day trial of Adobe Acrobat Pro DC, which is currently priced at $24.99 per month.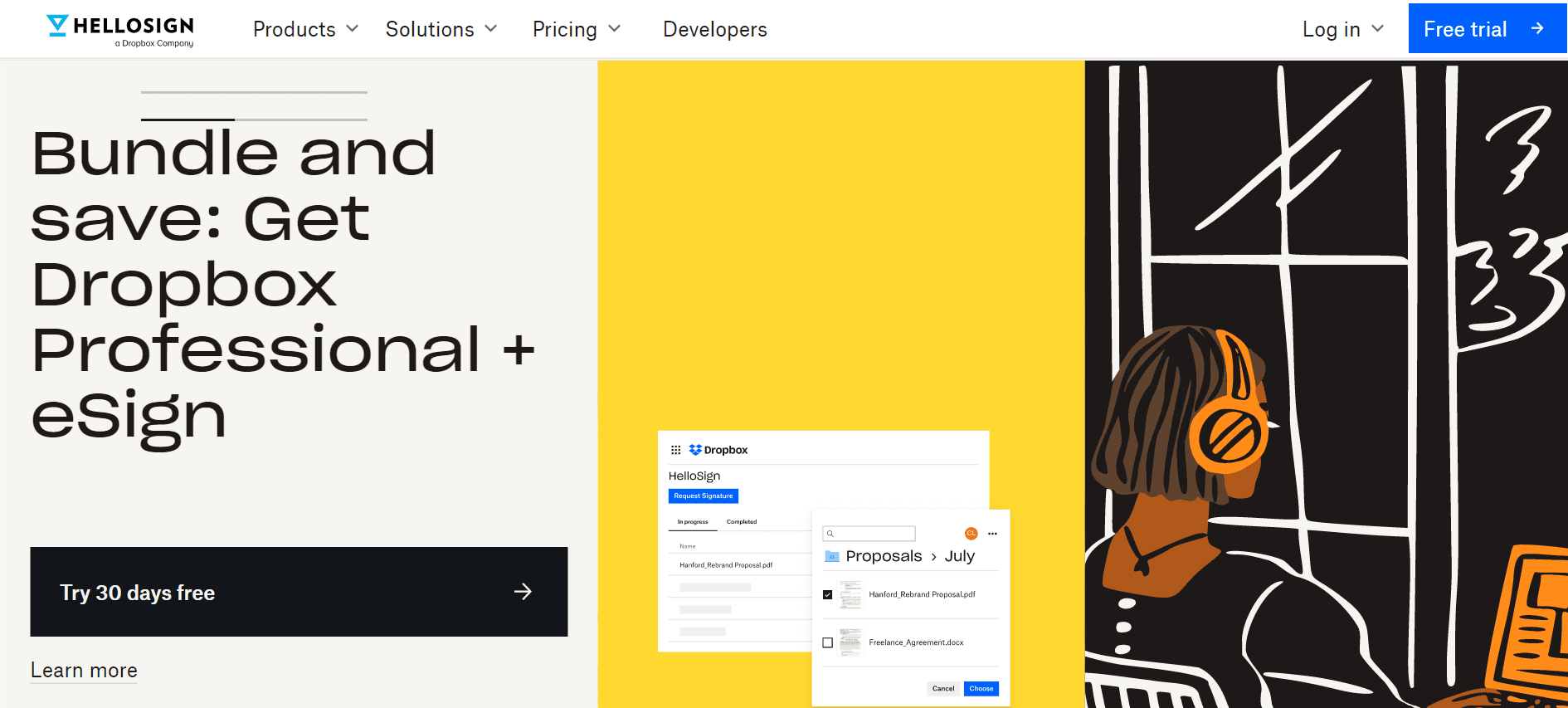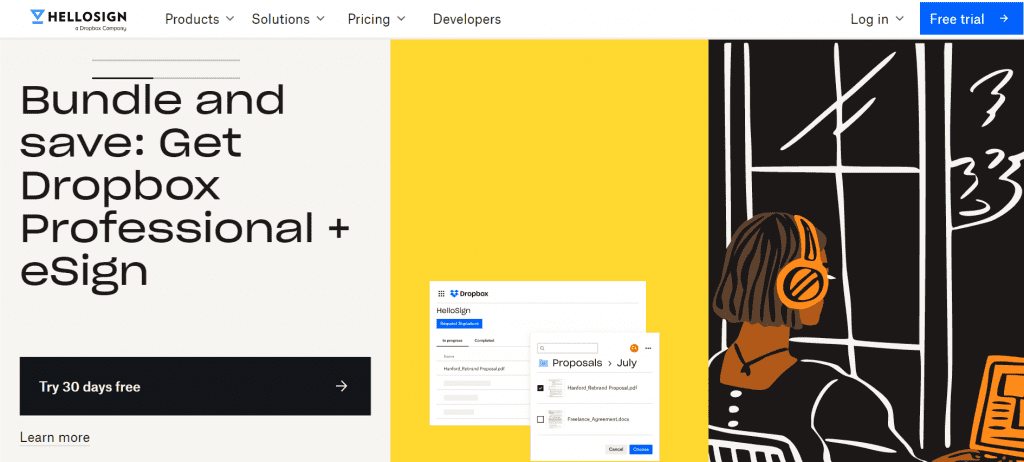 HelloSign
HelloSign, an e-signature solution owned by Dropbox, allows its users to create legally binding electronic signatures. You can use it to sign documents and track your e-signature requests. It also comes with 3TB of secure Dropbox storage, so you can store your business documents without fearing that they might get hacked. 
Pricing for HelloSign starts at $20 per month with a 30-day free trial. If you plan to use their eSignature API, you need to purchase a separate plan which usually costs around $100 per month.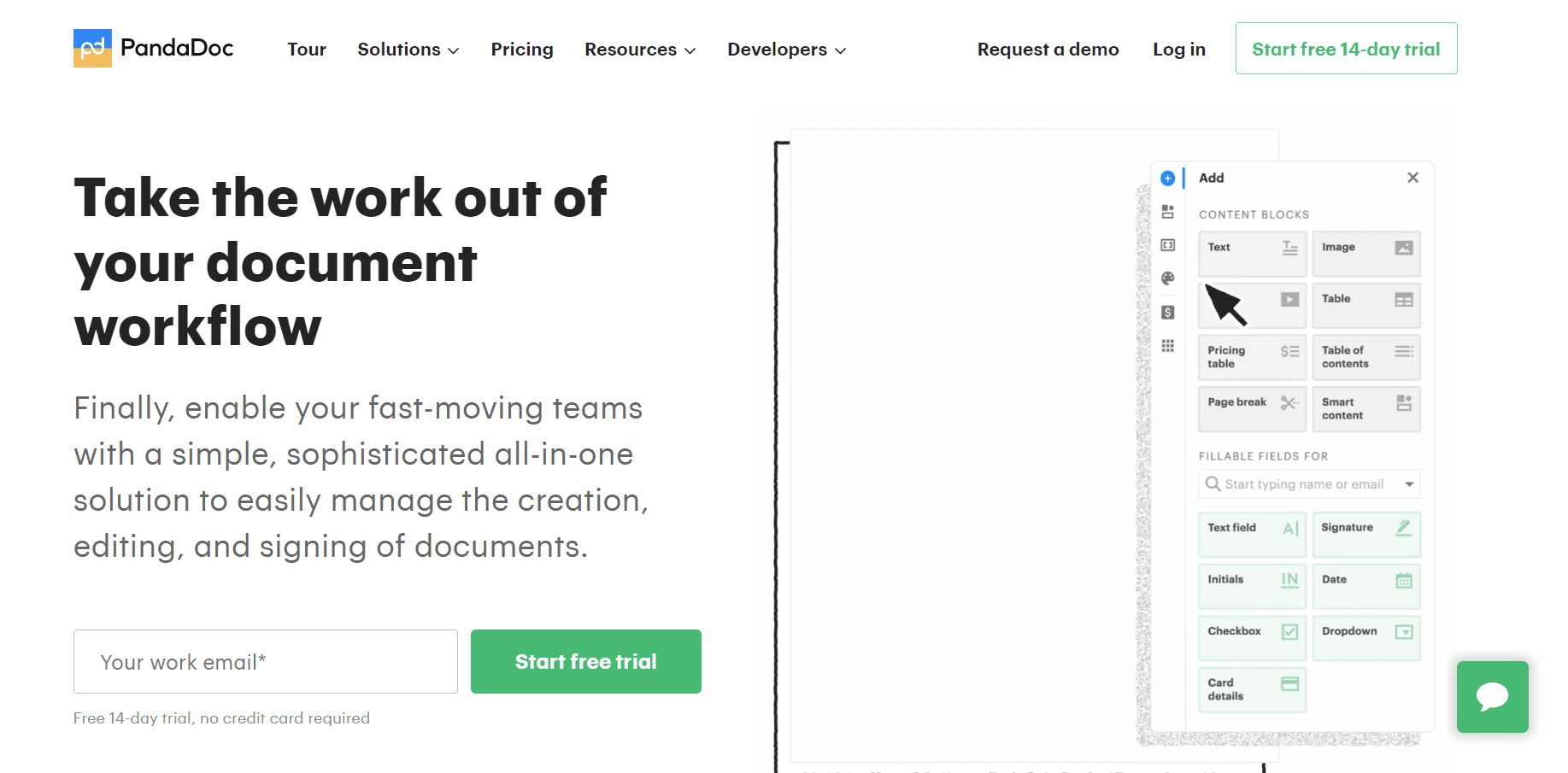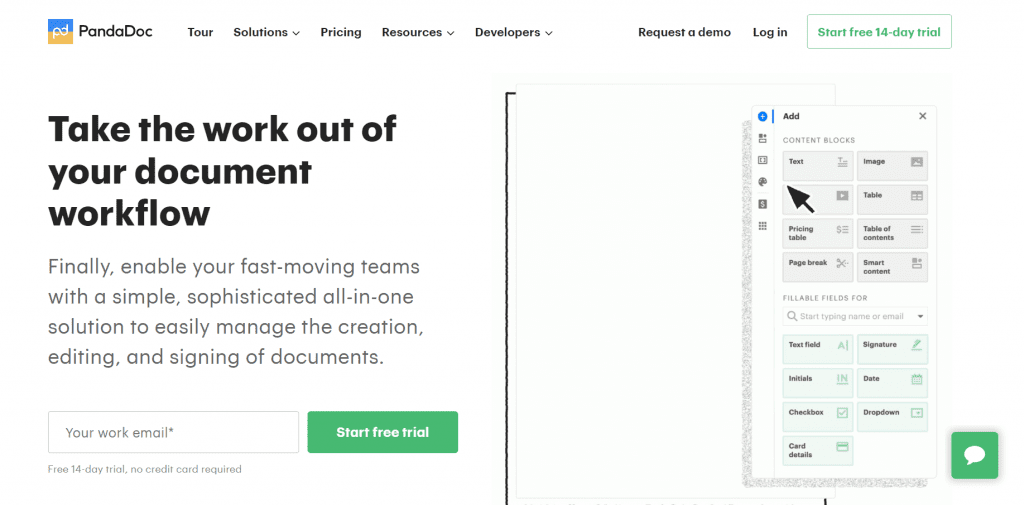 PandaDoc
PandaDoc tags itself as more than just an e-signature software. It's an all-in-one platform that can sign, manage, and track documents. It also has a rich library of 450+ templates, so you don't need to draft every proposal from scratch. With PandaDoc, you can shorten your sales cycle and maximize your business output without the extra workload.
Those who want to use this software can start with a free plan, but if you're planning to use it for business, it also offers a Business Plan, which is currently priced at $59 per month.
Finding the best digital signature software solution that works for you (and your business)
Not every e-signature software is ideal for running a business. Before investing in a document signing solution, consider whether it has all the features you need to get your documents signed quickly and securely. There's also the matter of compliance, interoperability, and scalability. Your software of choice should be able to help you manage every aspect of your business without wasting time, effort, and money. 
With Fill eSignature, you'll never have to worry about slow processing times and high operating costs. Sign up for a free account to experience what it's like to have a reliable digital signature software solution.