Did you know that you can sign PDFs online? Doing so helps eliminate the need to print and scan documents, often resulting in faster turnaround times. Plus, you can sign the PDF in a manner that suits you.
And guess what?
It is something that you can accomplish with just a tap of a finger.
This post will discuss three of the easiest ways to sign PDFs online. Whether you need to sign a contract, a form, or any other type of PDF, these methods will allow you to do it quickly.
3 Different Ways to Sign PDFs Online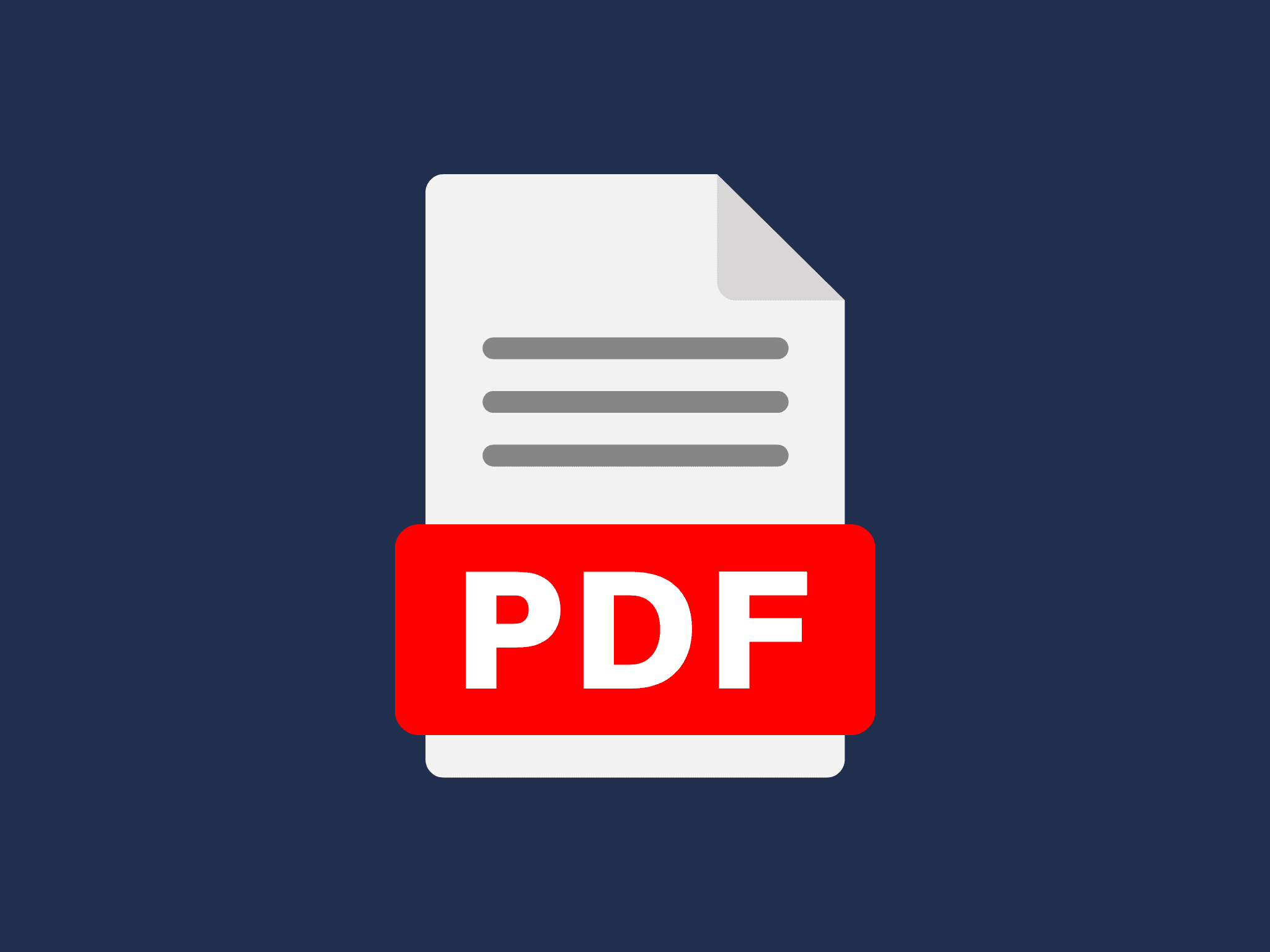 Why Add a Signature to a PDF?
Adding a signature to a PDF document provides several benefits. Just like a paper document, it serves as proof and can help establish accountability in case of disputes.
These are some of the core reasons your business should consider signing PDFs online:
Efficiency
Signing a PDF document online saves time and resources. It is more cost-efficient than paper-based signing methods since you don't need to print and send documents by mail. It also speeds up the document signing process, which is crucial for the timely signing of forms and agreements.
Convenience
With electronic signatures, you can sign any PDF document online using only your computer, tablet, or phone. This way, it's easier to sign documents remotely. There's no need for in-person meetings since you can sign and send the PDF online via link or email.
Security
A signature adds an extra layer of security to a PDF. It is a secure way to validate a document's authenticity. You can even ask for signer ID verification to prevent signers from forging signatures or using someone else's identity.
How to Sign a PDF Online? 3 Easy Methods
There are several ways to sign PDFs online quickly, regardless of time or location. Here are some popular options:
1. Using a Free PDF Signature Tool
If you want a free way to add a signature to a PDF, you can look for online tools like Lumin or PDF24. You can readily use these free tools without the time-consuming software setups. There's also no need for you to log in or sign up.
All you need to do is follow these steps:
Open your web browser and go to the Lumin or PDF24 website.
Find the upload PDF or sign a PDF option, then click on it.
Select the PDF file that you want to upload.
Click the Add a Signature icon.
Draw or type your signature into the box provided, then click Save.
Once you have added your signature, you can adjust its size and placement as needed.
Once saved, you can download or share the signed PDF according to its intended purpose.
2. Using Adobe Acrobat Sign
Adobe Acrobat Sign is a cloud-based digital signing application. It lets you sign and send documents securely from anywhere.
First, you need to sign in using your Adobe account. After signing in, you will have access to all the tools and features available. At this point, all you need to do is follow the steps listed below:
From the dashboard, go to Fill & Sign.
Choose the PDF document you wish to sign. You can either select an existing file from your Adobe Sign library or upload a new one from your computer. You may also import the file directly from your Google Drive or Dropbox account.
Enter the document's name, and then click on Next.
Under the Sign icon, select the option for Add Signature.
Immediately, you will see the default option, asking you to type a signature. You can change this by selecting the Draw or Image option. There's also the Mobile option, which lets you capture an image of your signature in real time.
Once you have added your signature, click Apply.
Using your mouse, drag the signature into the appropriate location.
Click Done. It's already up to you what to do next.
You can either share a signed copy with someone else or keep it for your own records.
3. Using Fill eSignature
With Fill, you can add a legally binding signature to a PDF. Our online eSignature tool has everything you need to make a form or agreement official. Plus, you can save yourself from the hassle of printing and scanning. It's a fast and secure way to complete your paperwork.
To use Fill, you need to:
Go to the Fill website and sign in to your account. You can sign up for free if you don't have an existing account.
From your dashboard, select Start Now.
Under Sign, you can choose Request Signature or Only You.

Request Signature

 – Choose this option to have your PDF signed by multiple signatories.

Only You

 – Choose this option if only your signature is needed.
4. Select and upload the PDF document you wish to sign.
5. Wait for your document to load, and once it's ready, click the small drop-down arrow next to the Insert Signature button. You can see this option at the top menu.
6. Click New. The default option will ask you to type a signature and select a font. You can also Draw or Upload an image of your signature from your local folder.
7. Once your signature is ready, click Save.
8. Use your mouse to adjust the size and position of your signature to fit the document.
9. Click Review to access more options before proceeding to Send.
Using our platform to sign PDFs online is pretty straightforward. Plus, you can secure your documents using advanced encryption, making it a convenient option for paperless signing.
Signing PDFs Online Has Never Been This Easy
Signing a PDF online allows you to complete paperwork and process transactions from anywhere. It's a convenient option that frees you from the confines of your office desk. Just make sure that you are not compromising your document's privacy for the sake of convenience.
If you need to sign PDFs for your business, Fill offers a secure and intuitive solution. More importantly, our online tool complies with all major eSignature laws and regulations. You won't have to think twice about the legal validity of your electronically signed documents.
Don't let the lack of secure signing options hold your business back. Try Fill today and see the difference.
5 Best Practices When Creating Construction Estimates
Follow these best practices to ensure you're on top of your project.
1. Detail all line items in the estimate
Specify the number of materials needed and the unit cost of each item. You can avoid any potential misunderstandings or disputes with the client by including all line items in detail. You may use a construction estimate template to organize your list.
2. Include a margin for error
When creating an estimate, include a buffer to account for unforeseen circumstances. This will help ensure the project stays on budget and avoids cost overruns.
3. Break down the estimate by phase
Another best practice is to break it down by phase. It means specifying the costs associated with each project stage, from demolition to finishing work. Breaking down the estimate by stages can help better assess the project's overall cost and ensure you don't overlook crucial details.
4. Factor in inflation when estimating future costs
When estimating future costs associated with a construction project, it is essential to factor in inflationary pressures. This includes the expected rise in materials costs or labor rates over time. By factoring in inflation, your estimate remains accurate even as prices increase.
5. Use a template to speed up the process
The key to staying competitive in the construction business is speed and efficiency. Using a construction templates is the perfect way to streamline your process – you'll be whipping out estimates with ease.
Going digital with the template eliminates manual work on paper, making it easier and faster to complete. Having the information readily available digitally also means you can easily tweak different elements of your estimates without starting from scratch.