If you've ever had to scan a document, you know how frustrating it can be. Not only do you have to find a scanner, but you also have to position the document just right and hope that the scanning goes smoothly.
And if you're scanning multiple pages, forget about it – it's going to take forever. But there's good news. There are scanning mobile apps that make it quick and easy to scan documents using your smartphone. In this blog post, we'll share the best scanning apps you can use for your business.
We'll also provide some tips on how to choose the best scanning apps. So whether you're looking for a simple way to scan documents or want more advanced features like optical character recognition (OCR), we've got you covered.
Table of Contents
Why Use a Scanning App for Business?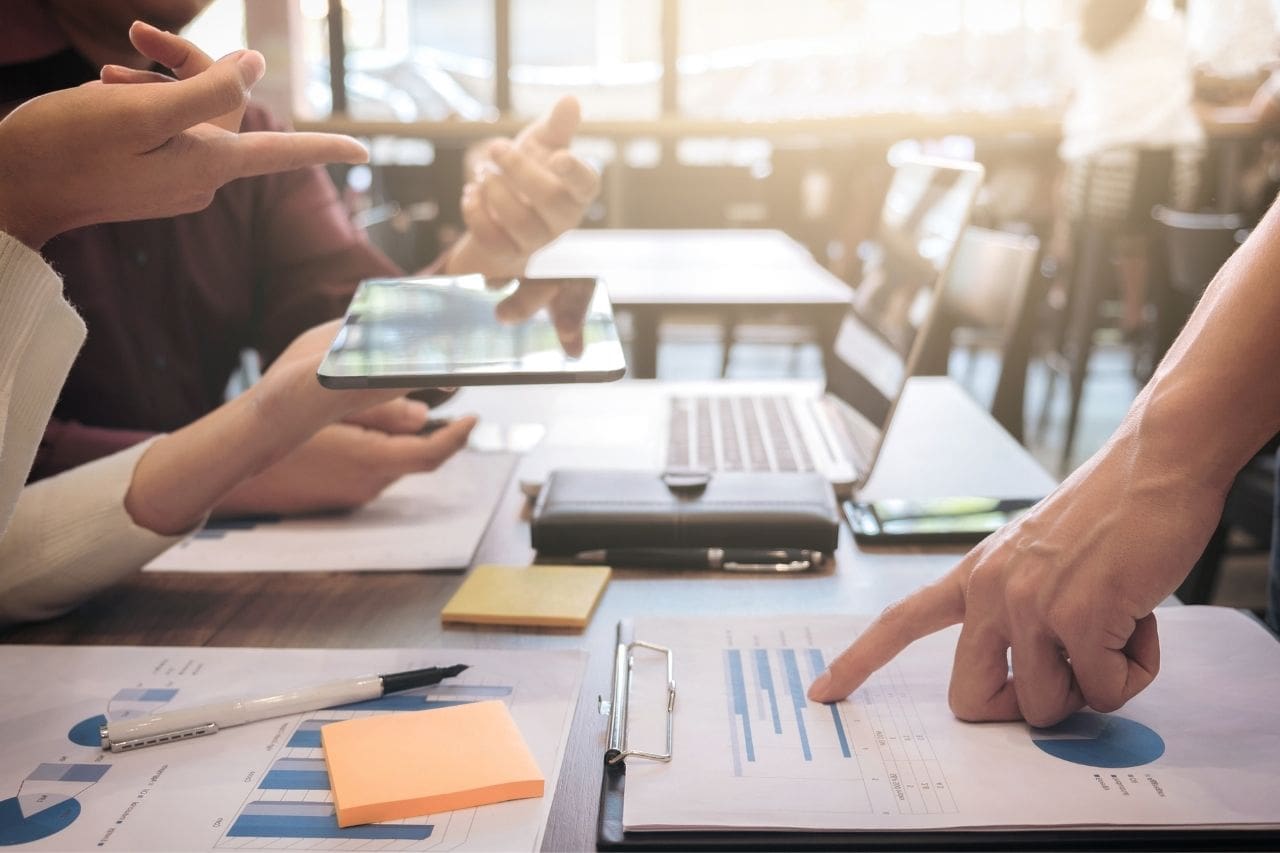 There are several reasons to use a document scanning software. Perhaps you need to scan a large number of pages but don't have access to a scanner. Alternatively, you may want to scan papers quickly and simply on the go.
Scanning applications are also useful for those who work from home or travel frequently. An OCR-enabled scanning feature may be a lifesaver if you need to get text out of scanned papers. Here's why you should have one on your mobile phone.
Convenience – Scanning apps are quick and easy to use. You can scan documents anywhere, anytime – all you need is your smartphone.
Cost-effective – There is no need to buy a separate scanner. Most of the scanning apps available for Android and iOS are free or you can pay a subscription plan to unlock advanced features.
Accuracy – Some scanning apps use OCR technology to convert scanned text into editable digital formats. It means that you can easily edit, search, and share scanned documents.
5 Things to Look For When Choosing The Best Scanning Apps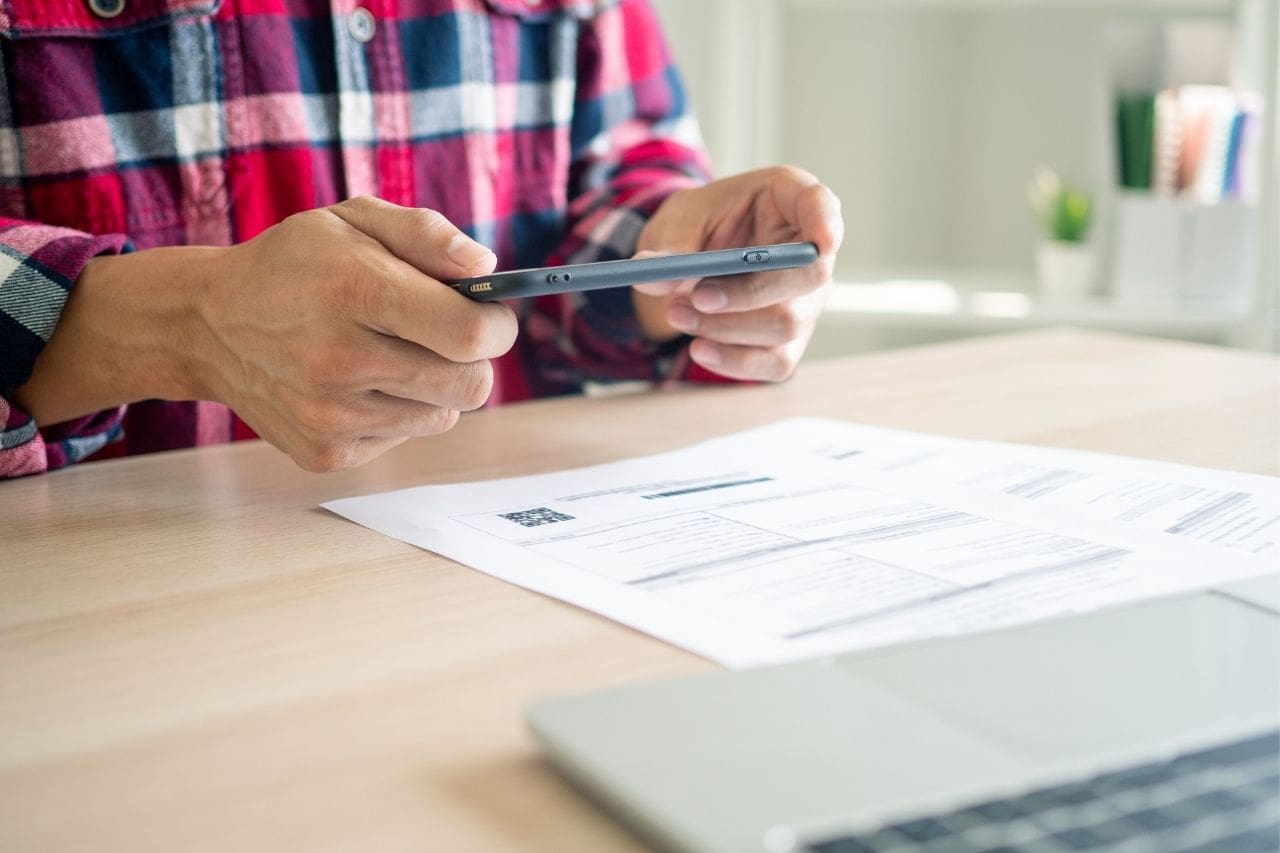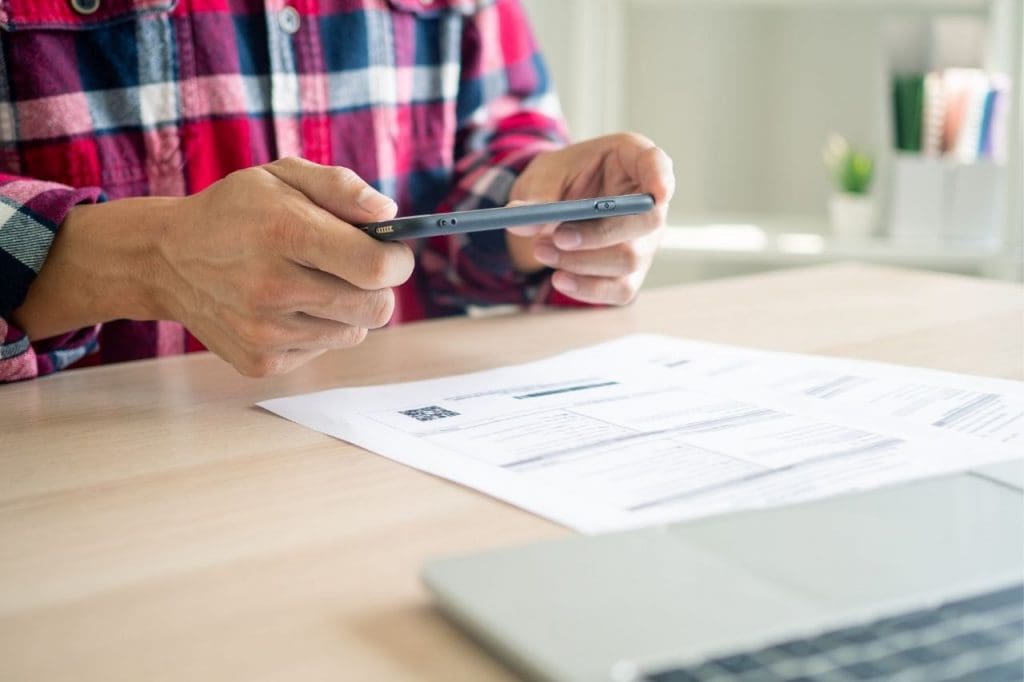 1. Ease of use – The app should be easy to use and navigate. If it's not, you're likely to get frustrated and stop using it. Download the scanning app and explore the user experience and user interface yourself.
2. Compatibility – Make sure the app is compatible with your device. Some apps only work with certain types of devices, so it's important to check this before you download. It's even better if the scanning app works on all platforms such as iOS, Android, Mac, and Windows.
3. Functionality – The app should have all the features you need. If you plan on scanning documents, for example, make sure the app can do that. If you also need to annotate or sign a contract and share it directly to the receipient, it's best to look for these functionality right off the bat.
4. Price – Don't overspend on an app just because it has a lot of bells and whistles. Sometimes, the simplest apps are the best and the most affordable.
5. Reviews – Always read reviews before downloading any app, but this is especially important for scanning apps. It will give you a good idea of what other users say about the app. Testimonials and reviews will likely answer some of the questions you have on your mind.
Top 5 Best Scanning Apps Worthy to Compare
Here are the top 5 best scanning apps we have found that you can compare and explore. The best part is that you can download and try each one for free.
#1 Fill PDF Editor, Signature App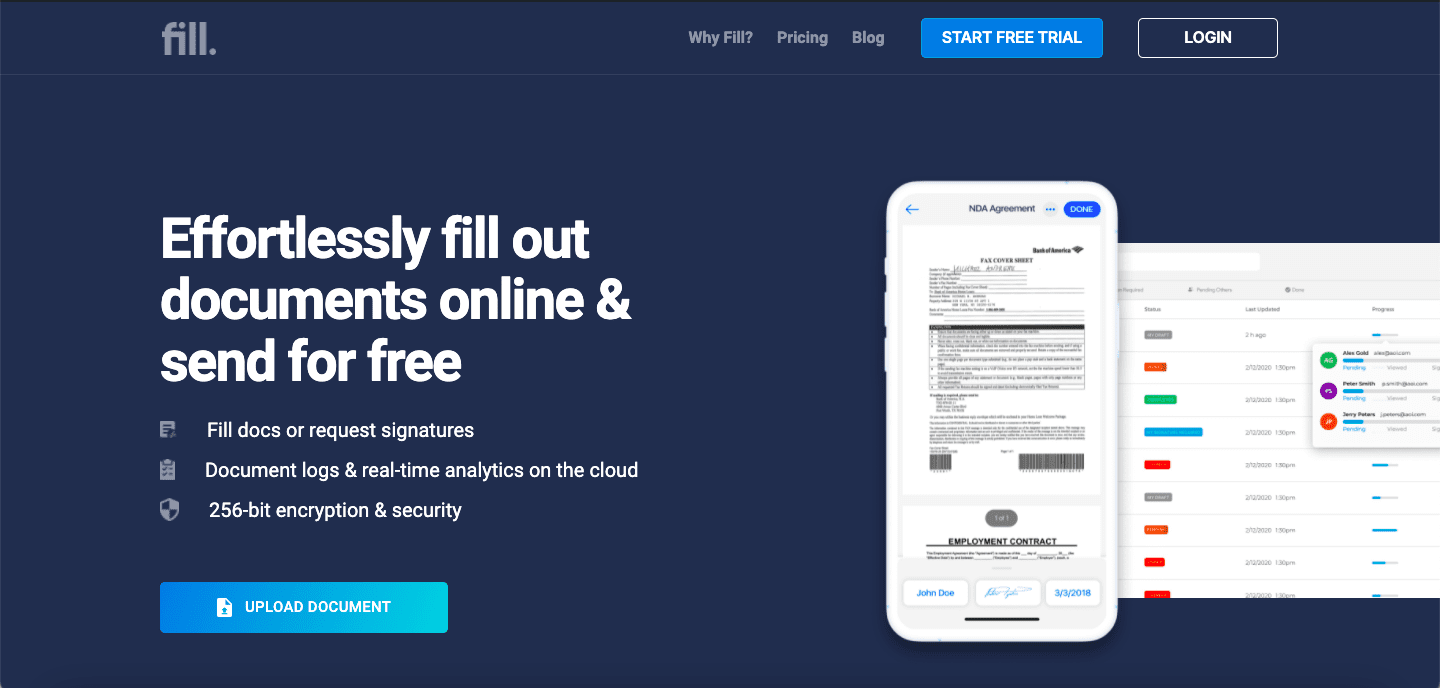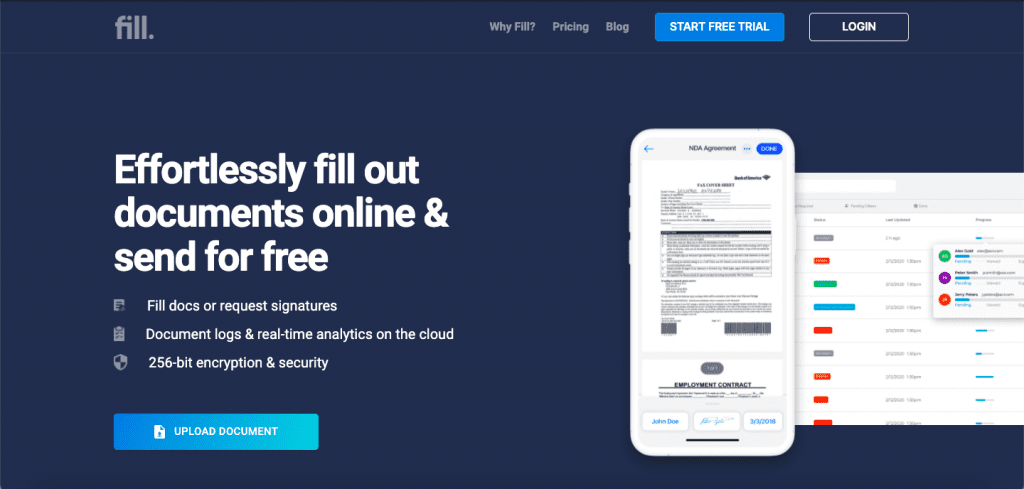 Signing and filling in forms is easier than ever before. Fill PDF Editor, Signature App enables users to fill in, sign, and upload documents in the cloud securely. The team behind iFax, one of the pioneers of mobile faxing app, developed it.
Users can use Fill to fill out documents using their own handwriting or signatures, request signatures from others, and edit customizable templates and online forms for data collection.
Fill is one of the best scanning apps that's ideal for small business owners, freelancers, and entrepreneurs who want to make paperwork more efficient and faster. Users can import documents or choose from any of the customizable templates.
They can share these documents and online forms by creating a public link. For the online forms, the users can receive real-time updates on the progress. The mobile app lets you scan a document with ease and sign it right off the bat.
#2 Adobe Scan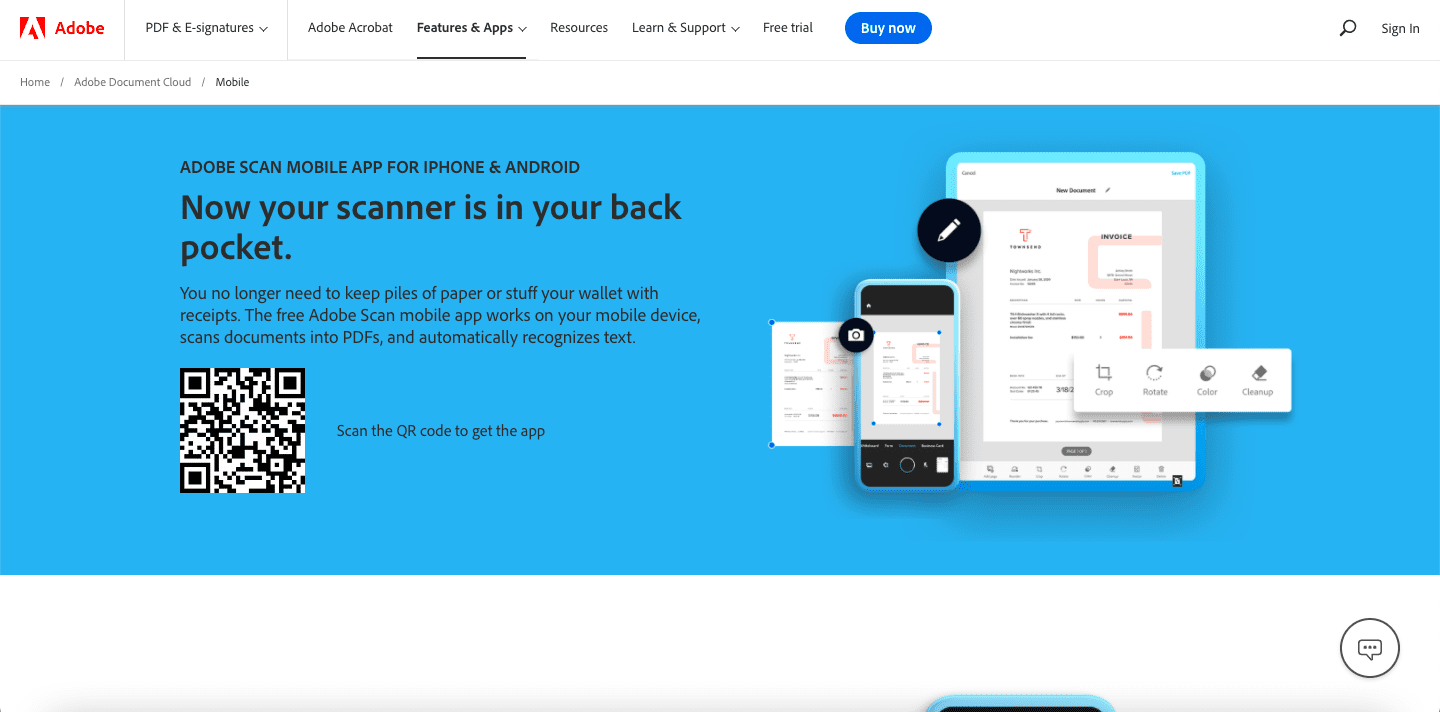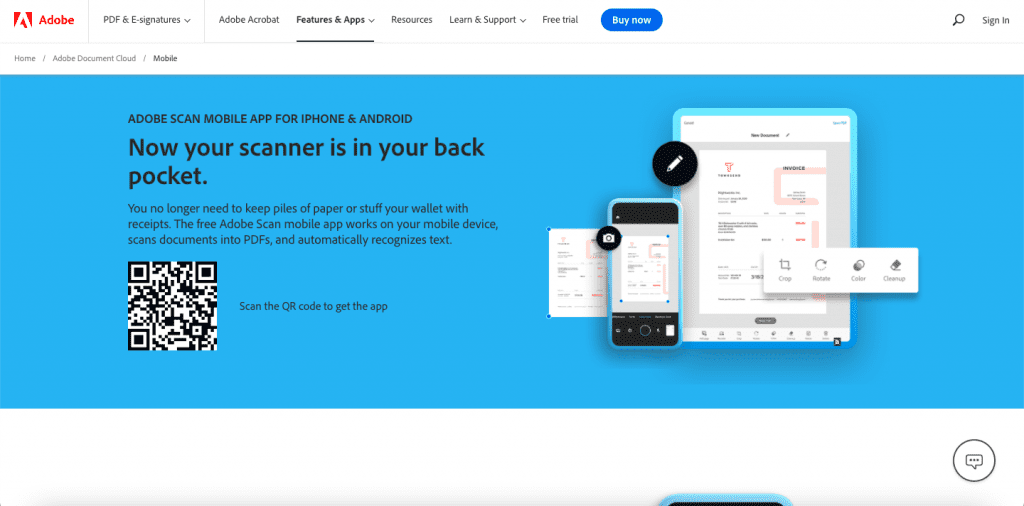 Adobe Scan is a free app that turns your phone into a mobile scanner. It can scan anything from documents to whiteboards, and it's great for quickly capturing ideas on the go. It also has built-in OCR (optical character recognition) to easily search and edit your scans.
The app uses your phone's camera to capture images and convert them into PDFs. It can automatically crop and straighten scanned images. It ensures that your scanned documents are clean and legible.
Adobe Scan can recognize text in scanned images, which makes it easy to edit or search for text within a document. The app can create PDFs that are optimized for viewing on different devices and has password-protect on PDFs for security. It integrates with Adobe Document Cloud, so you can easily access your scanned PDFs from anywhere.
#3 Genius Scan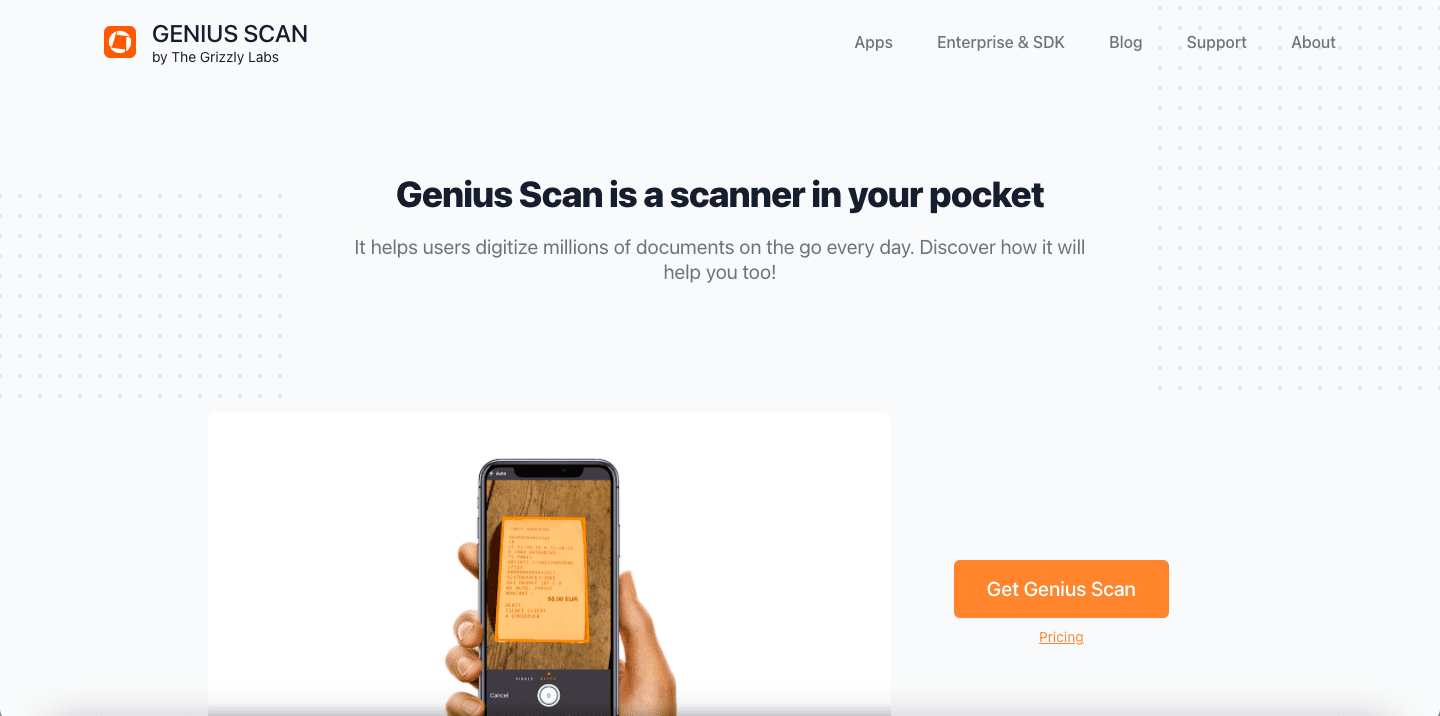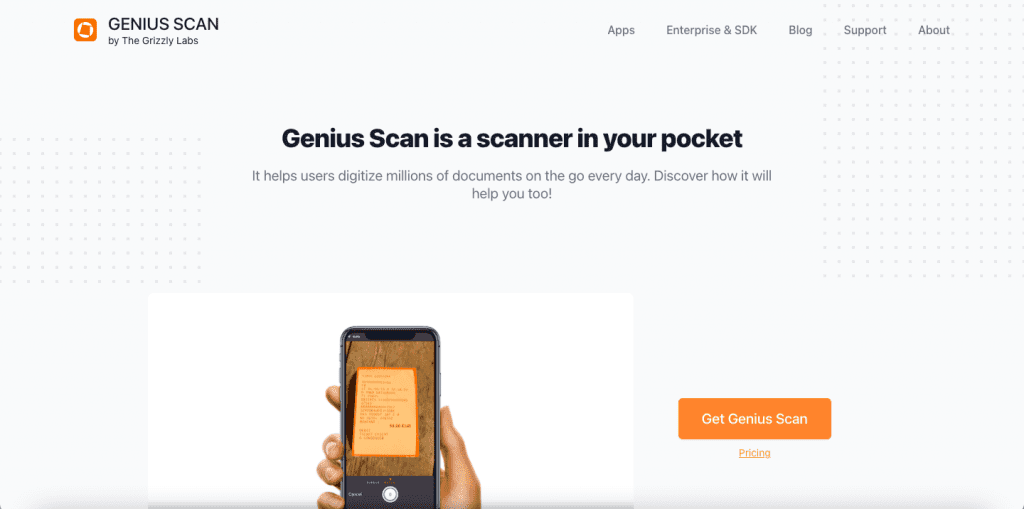 Genius Scan is a document scanner app that turns your mobile device into a portable scanner. It was developed by The Grizzly Labs and is available for both iOS and Android devices.
With Genius Scan, you can scan documents in high quality, even if they are not perfectly aligned. The app features smart cropping and scanning technology that automatically detects the edges of a document, ensuring that the final scan is clean and sharp.
In addition, Genius Scan offers a number of other features that make it a handy tool for scanning documents on the go. For example, you can create multi-page PDFs, password protect your scans, and share them via email or social media.
#4 CamScanner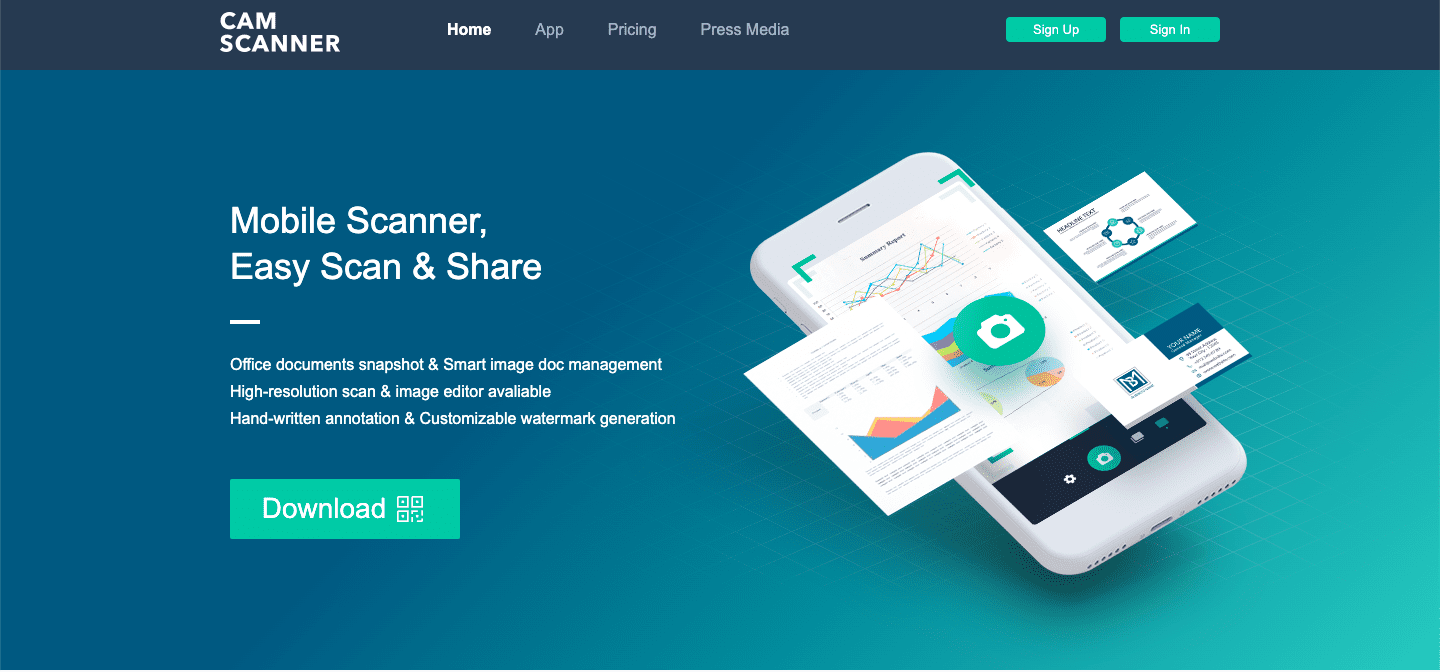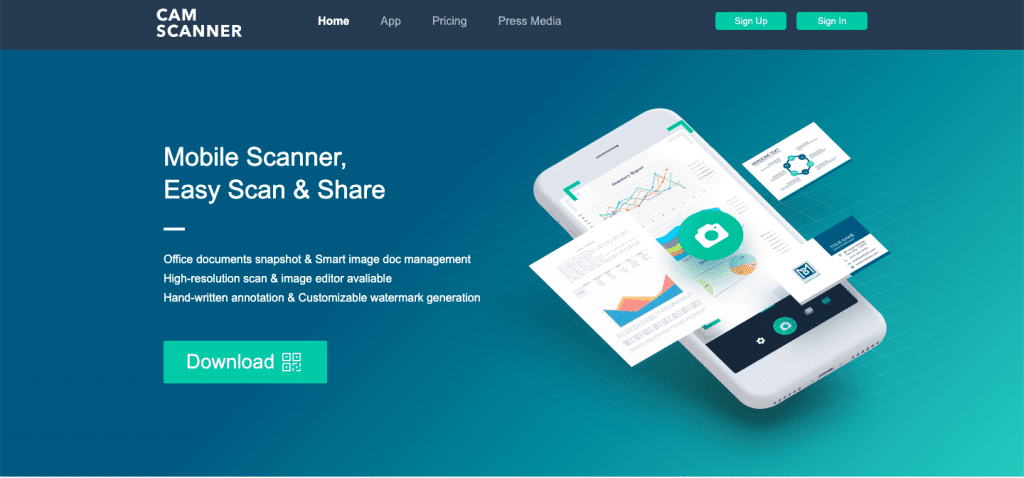 CamScanner is one of the best scanning apps that turns your phone into a scanner. You can scan any document with it, whether it's handwritten or typed on a computer. It also has the ability to take pictures of documents and convert them into PDF.
Camscanner is available on both Android and iOS devices, so no matter what phone you have, you'll be able to take advantage of its features. If you're looking for a great scanner app that has tons of features CamScanner is another good option. It's also accessible via Mac, Windows, and web browser.
In addition, Camscanner offers various export options, so you can save your scanned documents in a format that suits your needs. You can export scans as PDFs, JPGs, or PNGs, and you can even share them directly to Facebook, Twitter, and more.
#5 SwiftScan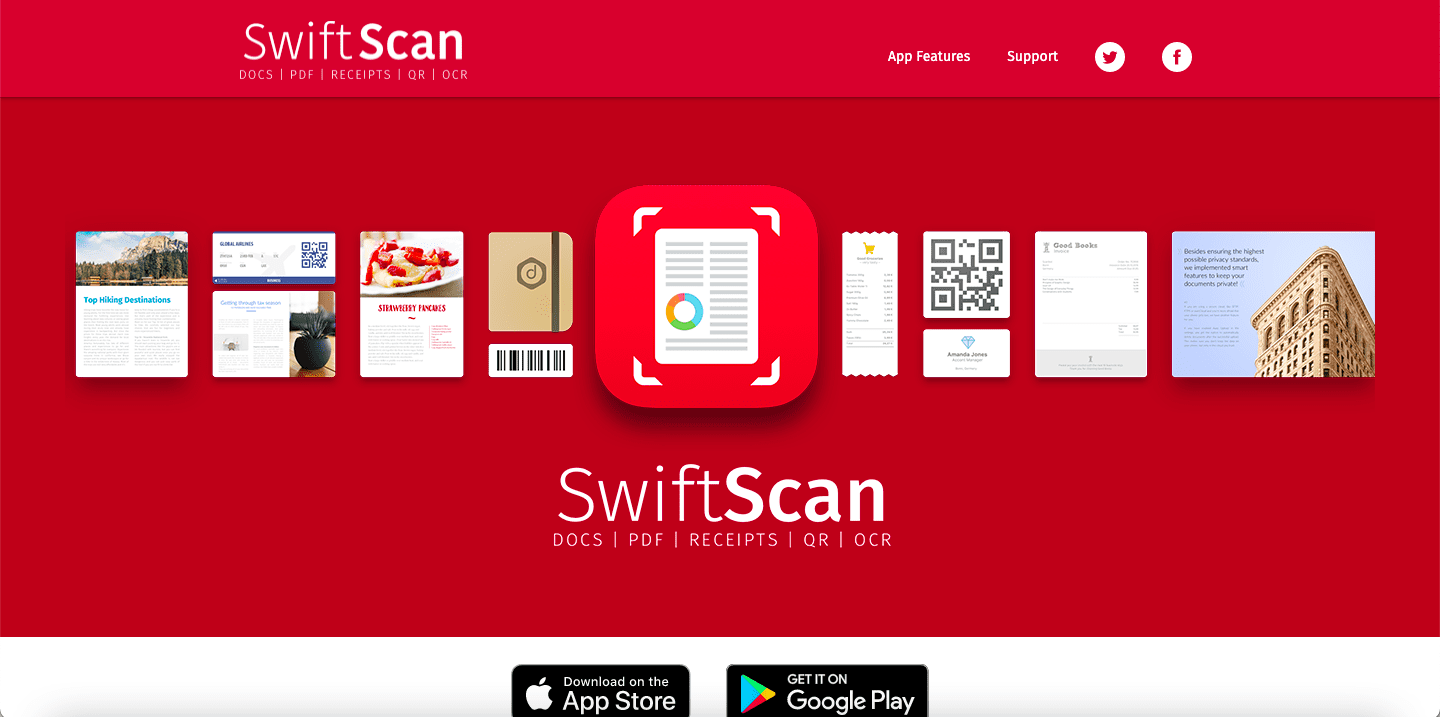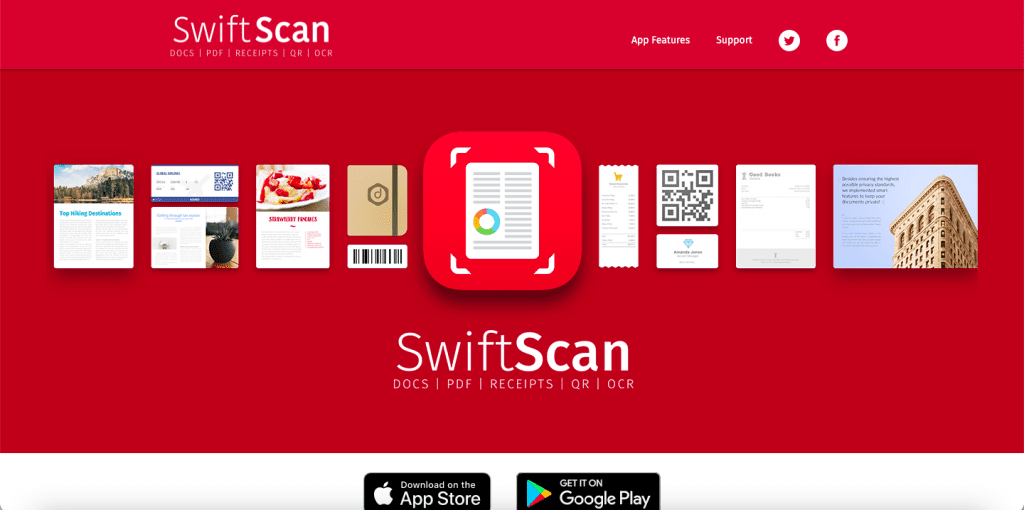 The goal of SwiftScan is to make it simple and quick for people to scan papers and images. It was created by a team of four engineers who recognized a need for a better scanning solution.
SwiftScan makes it easy to select the document or image you want to scan, and it allows you to choose the resolution and file format you want to use. It also provides a built-in editing tool so you can crop, rotate, or adjust the brightness and contrast of your scanned image.
SwiftScan is a powerful scanner that works quickly, is simple to use, and comes with a number of functions that make it ideal for busy professionals or students. SwiftScan is well worth downloading if you want to scan papers or pictures on a regular basis.
Final Thoughts
So, there you have it. We've explored the best scanning apps worthy of comparison and outlined what to look for when choosing a scanning app for your needs. Hopefully, this has helped make your decision easier – but if not, don't worry! Fill is here to save the day.
You can download it for free and explore the app yourself. Find out what features would serve best your business needs. Turning your mobile phone into a powerful scanner is made possible.
With our comprehensive guide to the best scanner apps on the market today, we can steer you in the right direction so that you can find an app that meets all your requirements without any fuss or headaches.
And once you do find the perfect app for you? Well, let us know! We love hearing about how our readers put our advice into practice and get great results. Happy scanning!