A scanned signature can go a long way. By scanning a handwritten signature and converting it into a digital copy, you can save time, paper, and money. Plus, your signature will remain the same, no matter how many documents you sign. You can avoid inconsistencies, which can cause further delays.
The question is, how do you create a scanned signature without the tedious steps? Can you replicate your wet signature digitally without all the printing and scanning hassles?
The answer is yes. Follow along if you want to learn the exact steps.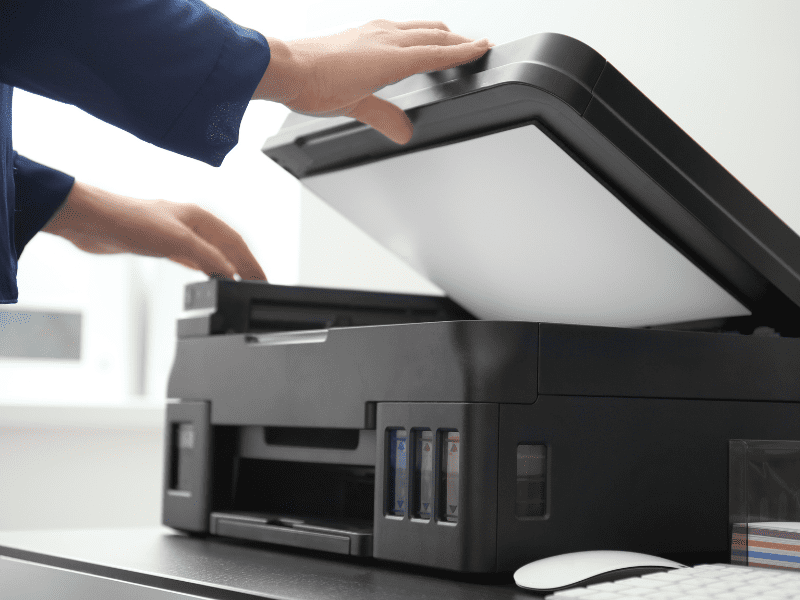 What Is a Scanned Signature?
The simplest definition is a scanned copy of a handwritten signature, a.k.a. written by ink or pen. Typically, the process requires using a flatbed or portable scanner. You may then save the outcome as a PNG or JPEG image, which means you can freely insert it into any electronic document. You can also add it to your digital form, email, or company website.
With a scanned signature, you can sign digital documents quickly and remotely. There's no need for physical meetups. You can also sign hundreds of pages effortlessly. It also frees you from the hassle of signing each signature field manually.
You only need to insert your signature once and apply it throughout all the appropriate fields. In short, it's a simple yet efficient way to sign digital documents.
How to Create a Scanned Signature
To create a scanned signature, you only need to follow these six easy steps:
Create a wet signature first. Get a blank sheet of white paper, then use a pen with bold ink to write your signature down. Hold the pen firmly and allow the ink to dry completely. Doing so will prevent smudging or smearing, which can ruin your signature's appearance.
Prepare your flatbed scanner. Adjust its scanning settings and set the resolution to at least 300 dpi. This way, you can optimize the quality of your scanned signature.
Position the document with your signature on the scanner glass. Remove any dirt or stains first, which may result in blurred or unclear images.
Press the scan button and wait for the scanner to finish the scanning process.
Once finished, crop out any excess areas. Preview the final output. You may also adjust its brightness or contrast if needed.
Save the scanned signature as a PNG or JPEG image. You can store it in your PC's local folder or upload it to your cloud storage.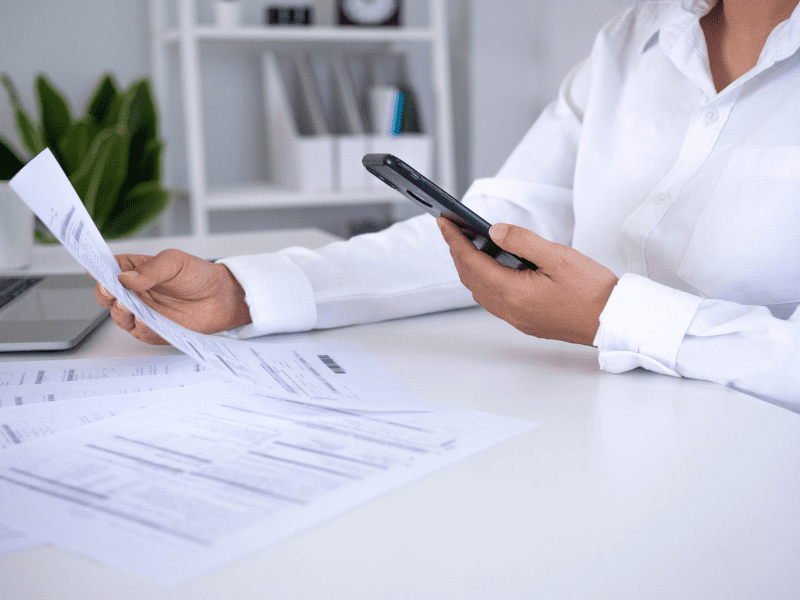 Using your smartphone's built-in scanner
Most of today's smartphones already have a built-in scanner that you can use to scan any document and save it as a digital file. So even if you don't have a flatbed scanner, you can still convert your handwritten signature into a digital copy.
Here's how you can use your phone to create a scanned signature:
Write your signature on a blank sheet of paper, preferably one with a white background.
Open your phone's default camera, then position it over your signature before you hit capture. Hold your phone steadily to avoid any blurry images or distortions.
Crop any unnecessary space or blank areas.
Save the file as an image, either as PNG or JPEG.
Store the scanned image in an accessible location. This way, you can quickly locate the file should you need it to sign any document or online form.
Once your scanned signature is ready, you can easily insert it into any digital document requiring your signature. You can use it to sign PDF forms or Word documents. There's no limit to how you can use it, as it's a digital copy that you can freely use for various purposes.
However, keep in mind that you'll need a legally binding scanned signature to sign any online contract or agreement. Otherwise, you will have trouble proving its authenticity and legal enforceability.
[See also: What makes an electronic signature legally binding]
Scanned Signatures vs Electronic Signatures
A scanned signature is simply a digital copy of your handwritten signature. It holds no legal weight compared to an electronic signature. If you want it to be legally recognized, the easiest way would be to convert it into an electronic signature.
Once it becomes an electronic signature, you can use it for various legal transactions. You also won't need to worry about signing documents in person. You can even sign contracts and sales agreements while traveling.
With an electronic signature, you can enjoy the convenience of remote signing. It also frees you from the hassle of mailing signed copies.
After you sign a document, you can send it online, just like how you would send an email.
Advantages of using electronic signatures (eSignatures)
When it comes to eSignatures, your business can gain a competitive edge. Here are some of the reasons why using an electronic signature is better than traditional document signing:
Convenience. You can sign documents anywhere, at any time. There's no need to appear in person or travel across states to affix your signature on a contract or form.
Ease of access. You can use your phone or laptop to sign. Using an electronic signature frees you from the hassle of printing. Plus, you can automate tasks so you don't waste time repeatedly writing the same signature.
Accuracy. Handwritten signatures are prone to errors. With online document signing, you only need to upload your signature once. You may then use the same copy to sign various agreements and forms.
Security. Signing documents using eSignatures offer more protection compared to signing them by hand. You can also implement authentication measures to verify a person's identity.
Cost savings. You can save money by not needing to print multiple copies of the same document. There's also no need to pay expensive courier fees to submit your signed documents.
Using Fill to Create Legally Binding Scanned Signatures
Whether it's scanned signatures or electronic signatures, you can rely on Fill to streamline your signing process. With our eSignature platform's user-friendly interface, you can quickly generate a legally binding signature without wasting effort and time.
Not only that, but our cloud-based service also utilizes advanced security measures to ensure the safety and legality of your signatures. With Fill, you have the confidence to carry out sensitive transactions while meeting your industry's stringent requirements.
Our eSignature tool allows you to:
Create and save a digitized copy of your handwritten signature
Create legally binding eSignatures for signing online contracts and agreements
Meet the various compliance requirements of your industry, including the E-Sign Act, UETA, and HIPAA
Secure your digital documents with advanced encryption
Track the progress of your eSignature requests in real time
So why settle for less when our signature tool can provide you with a secure and convenient way to sign documents online?
Get started with Fill today and see for yourself why it's the best way to create legally binding scanned signatures.