Paper contracts are out; digital contracts are in. For one thing, digital documents simplify and expedite contract management.
Like its traditional counterpart, a digital contract must include a legally binding signature for it to be valid. But are electronic signatures legal?
The simple answer is yes. The US and many other countries recognize eSignatures as equivalent to handwritten ones.
Interested to learn how to digitally sign a contract? You'll be surprised at how easy it is when you have the right tool.
Table of Contents
What Is a Digital Contract?
A digital contract is an electronic document that describes a business deal involving two or more parties. This online agreement is the most convenient method for drafting company partnerships.
E-contracts eliminate the need for physical copies since they are created and signed digitally. The adoption of digital contracts has increased and has been steadily rising for the past few years.
By using this digital agreement, you can fast-track the turnaround time in contract management, from creation to signing. This is possible due to digital contract software like Fill, which assists businesses in effectively preparing for such agreements.
Are Digital Contracts Legal?
Digital contracts are now legal and enforceable in many countries. Each have established laws regarding the use of both digital contracts and electronic signatures, including:
Always check your local laws before signing a digital contract. You may need to consult a lawyer if the parties involved are from different countries.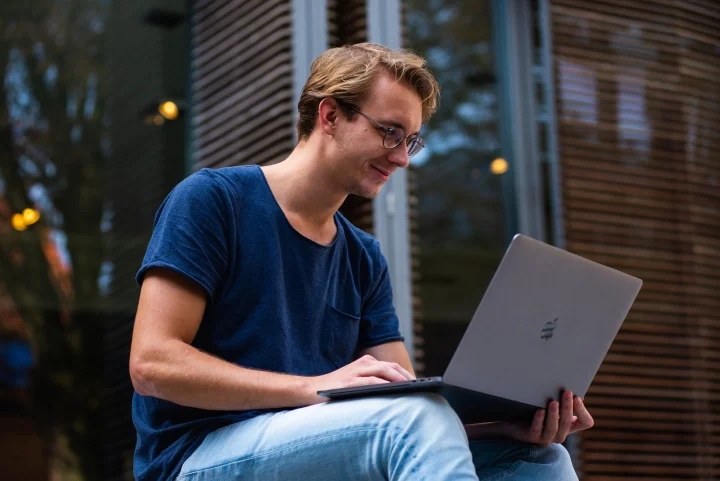 5 Types of Digital Agreements/Contracts
An effective and dependable contract management procedure depends on selecting the right digital contract. Below are some of them.
1. Clickwrap agreement
The most basic form of digital contract is a clickwrap agreement. You usually encounter this when you sign up for a service or buy something online.
The layout of clickwrap agreements frequently consists of a checkbox with a statement next to it, like:
"I agree to the terms and conditions"
"By clicking Confirm, I agree…"
Once done, you can now use the services of the site or app.
This kind of approach works best with low-value, high-volume contracts. This agreement is a quick and simple method to verify that users agree not to steal or use the software unlawfully.
2. Sign-in-wrap agreement
As compared to a clickwrap, sign-in-wraps include an extra layer rather than allowing everyone to visit a software or app easily. To activate it, the user first needs to create an account and then use it.
A site's sign-in page has special text to alert the user that they accept a contract's terms by pressing a sign-in button.
3. Web form contract
A web form consists of a contract whose terms and conditions are listed on a website. By completing the form and sending it, the user accepts these terms. Usually, membership contracts and terms of service agreements use this kind of contract.
4. Email agreement
Email agreements are agreements made after the parties exchange emails. Typically, replying back with "I agree" in the subject line or body of the email also means agreeing to the conditions attached.
5. Signature contract
A signature contract is the electronic counterpart of the traditional paper contract. This kind of agreement requires both parties to sign a contract digitally. This is done through an eSignature, which is as legally binding as a wet signature.
Typically, eSignatures are used for digital records that closely resemble physical contracts. The signature area on these documents allows the recipient to write or stamp their signature.
Digital signing methods allow companies to significantly reduce the time required to get signatures. Thanks to eSignature services like Fill, creating and signing a digital contract is an easy task. With Fill, the turnaround time for contract signing is faster.
How to Sign a Digital Contract With Fill
1. Upon receiving an email notification of the digital contract that you need to sign, click Open.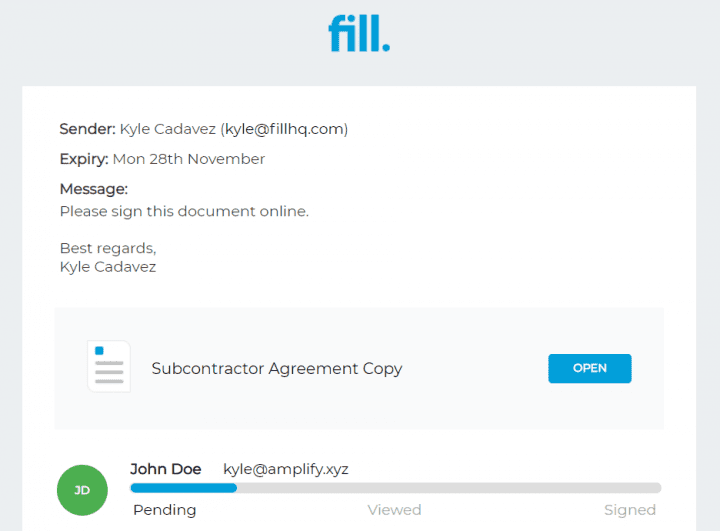 2. Fill in the necessary information. In the top section, you will see your progress in completing the document. Also indicated are the vacant fields you need to sign and the estimated duration.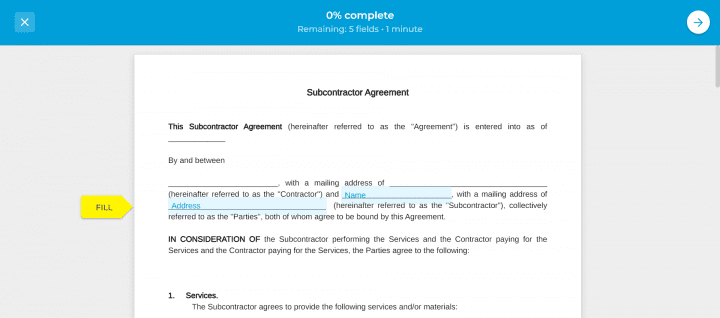 3. Click on the signature field.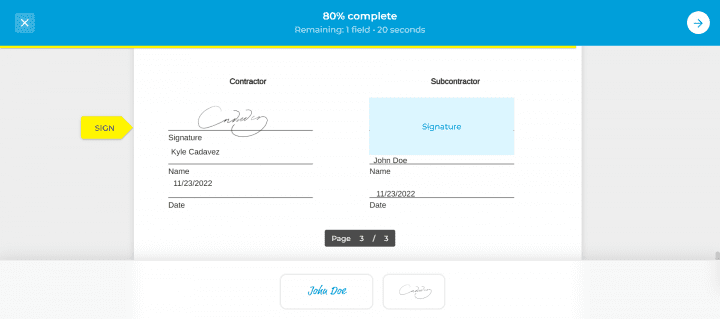 4. Then, an Add Signature pop-up will appear. Here, you can select an option for your signature: type, draw, or upload.
Type: You can type in your full name or initials and select which font to use.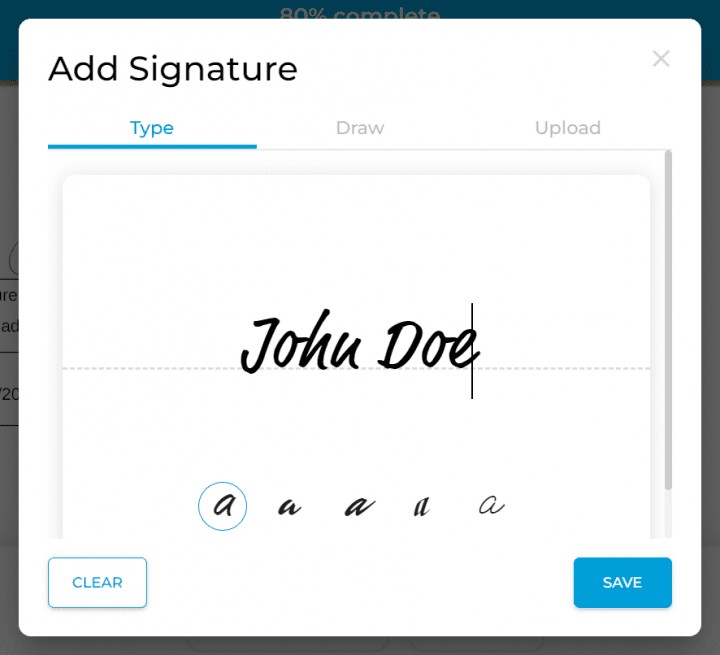 Draw: You have the choice to draw your signature. You can pick which pen to use.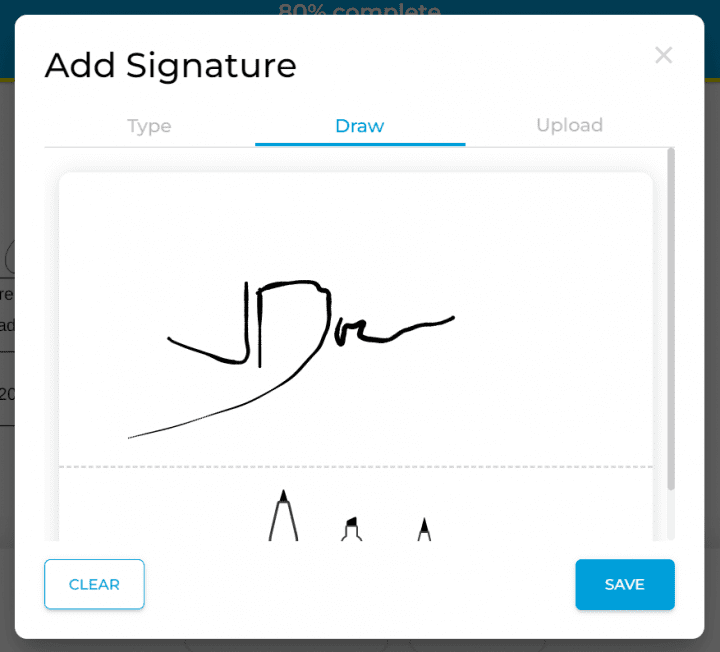 Upload: In this option, you can simply download a scanned copy of your signature.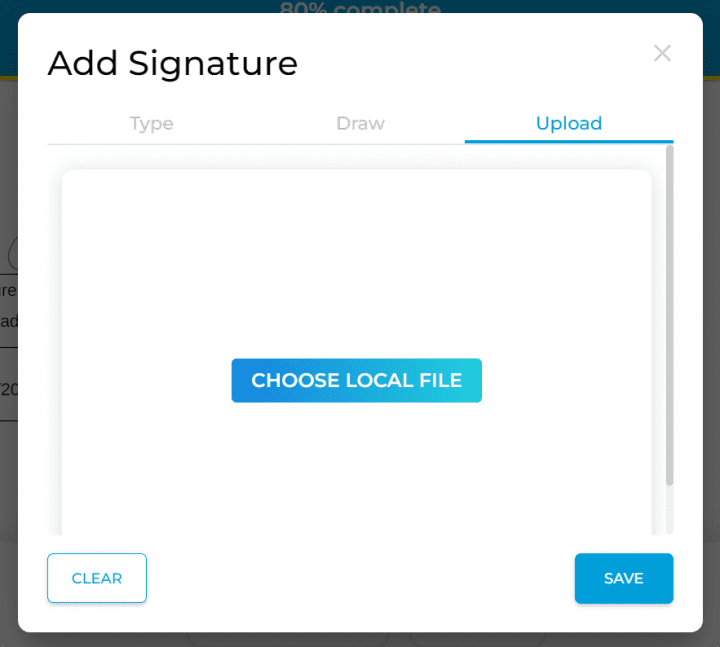 5. Once you have chosen your signature, click Save. If you are sure that your details are correct, click Done.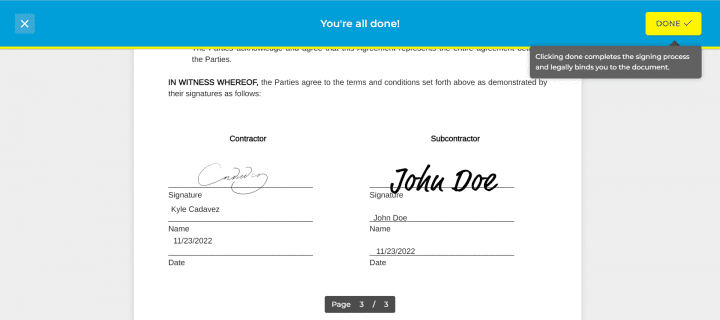 And that's it! With Fill, signing your online contract is fast and easy.
Sign Effortlessly With Fill
Using Fill's built-in features of typing, drawing, or uploading a signature is indeed effortless. Applying these kinds of digital signing strategies will enable your business to drastically cut down on the time needed to request signatures.
Seamless file import is possible from Google Drive, Google Docs, and other cloud storage platforms. You can also easily sign through an iPad.
Plus, Fill will fully protect your data with its 256-bit encryption, which is virtually impossible to hack. Signer ID verification provides another layer of safety for your documents.
Start using Fill for a brand new experience of signing documents.
Get started for free and sign your next contract in just a few clicks.