Blockchain provides a secure and decentralized way to transfer or exchange digital assets. Given how blockchain works, various industries have since commended its potential to transform the global economy. Today, the technology is not only used for cryptocurrencies. Businesses also use it for records management and document signing.
This article aims to discuss the top reasons why blockchain document signing is the future of digital signatures. 
Table of Contents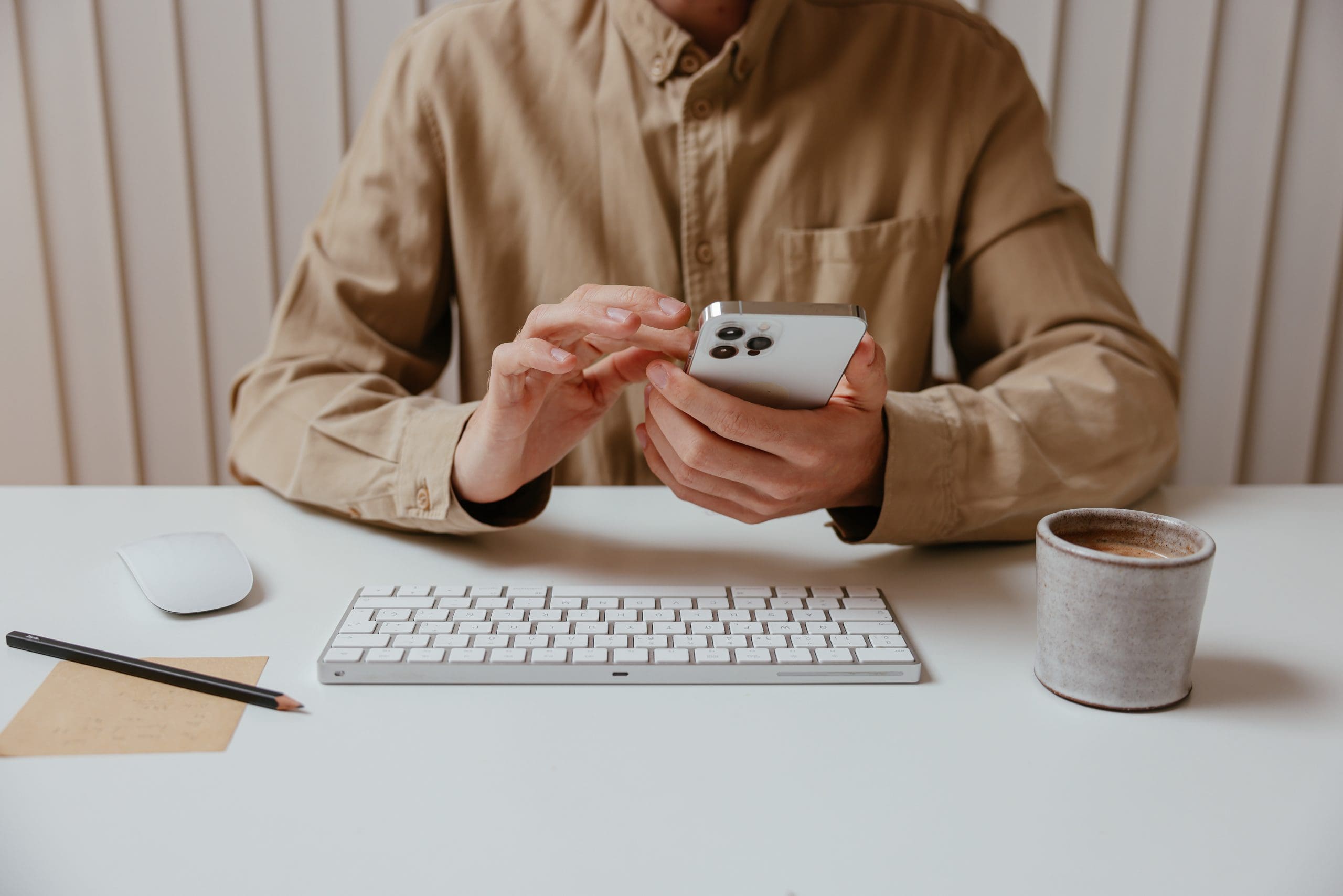 Can Blockchain Be Used for Documents?
Aside from playing a vital role in the flow of cryptocurrency, blockchain is also used to establish document validity. One way to do this is through document certificates and e-signing. Since blockchain is known for its immutable attribute, it provides an additional layer of security that blocks any attempt to alter or modify information without authorization or permission.
Blockchain also makes it easier for users to provide proof of document validity. With it, users can incorporate a blockchain-based hashing method into documents. By running a simple hash check, recipients can easily verify whether the document is valid, falsified, or altered.
What Is Blockchain Document Signing?
Blockchain document signing makes it much easier for businesses and legal entities to track records and validate identities. With blockchain, signers can include their private encryption key into their digital signatures, allowing them to sign documents online with legal proof that is easy to trace but virtually impossible to modify or alter.
On top of this, blockchain document signing also features timestamping, making it easier for two or more agreeing parties to check and note the exact time and date that the signature has been appended.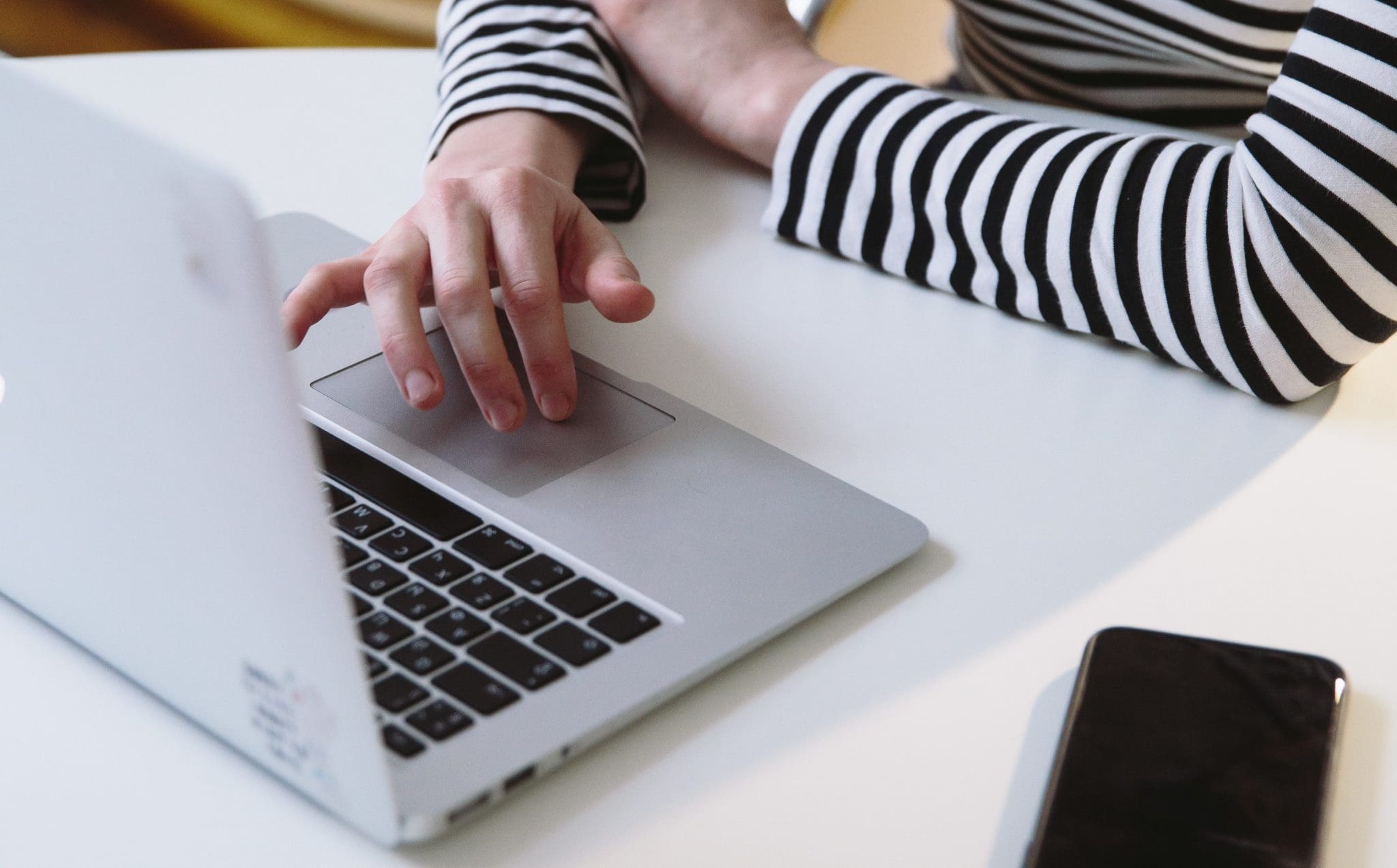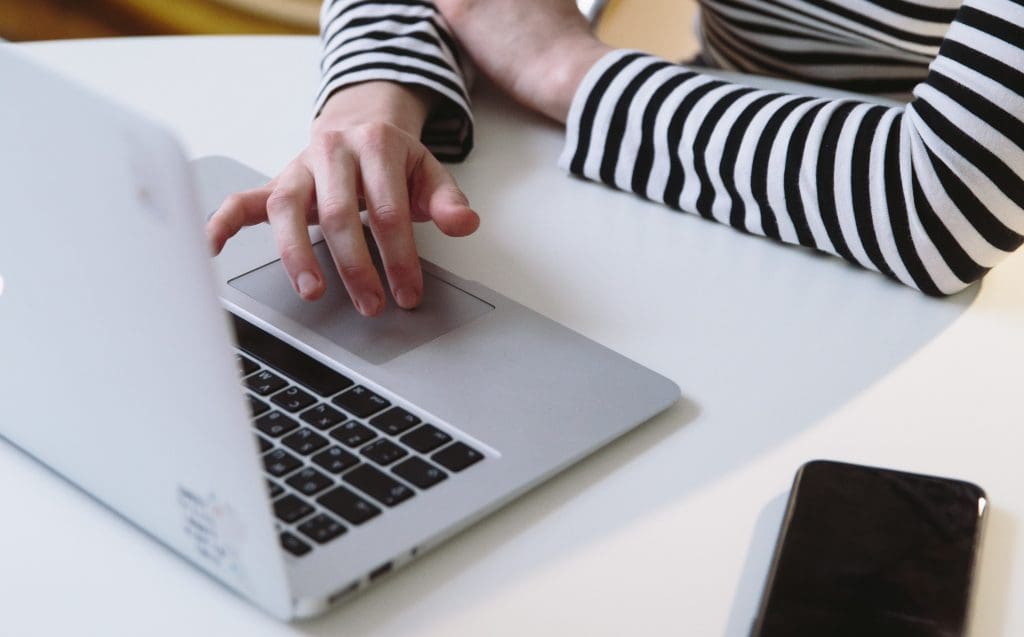 Top 6 Reasons Why Blockchain Document Signing Is the Future
With more and more industries moving to blockchain to secure digital signatures, its impact on digital signing is already evident. Sooner or later, you'll have to adapt to a more advanced document-signing process where blockchain document signing is the norm. Speaking of which, here are the reasons why blockchain is the future of digital signatures.
1.) It helps secure your digital identity
With blockchain document signing, your signature represents your digital identity. This makes your digital signature legally binding, making it easier for you to sign and fill out documents without being asked to provide further proof or evidence. It also makes it easier for you to authenticate any form of writing without the need to be physically present.
2.) It serves as legal proof
Incorporating blockchain into digital signatures enables entities to honor any digitally signed record as legal and valid. Since blockchain records information that cannot be tampered with, it is easy for entities to track documents and identify the parties involved in a particular transaction.
3.) It helps preserve data integrity
The immutability of blockchain is one key component that makes it ideal for preserving data integrity. With blockchain document signing, you can sign documents knowing that your digital signature could not be modified or altered without your knowledge. Such technology will also help deter malicious people from misusing your signature through any form of forgery or fraud.
4.) It helps improve document workflows
Blockchain-based digital signing makes it easy to sign documents at any time without further proof needed. This way, the parties involved can leave out the bureaucratic processes while still keeping track of the document's progress. It also helps eliminate redundancies allowing you to focus on tasks that bring you closer to your goals.
5.) It deters tampering or any attempts to modify information
Once a blockchain block is placed, it is already considered permanent, unalterable, and indelible. This makes it virtually impossible for anyone to hack or modify the record. So every time you sign a document using your digital signature, no one can alter it. Also, if ever someone attempts to falsify your signature, the receiver can validate the hash code, plus you have a digital trail to serve as proof.
6.) It improves operational efficiency while maintaining compliance
Since blockchain document signing eliminates the need to do manual and third-party verifications, it helps improve operational efficiency while lowering the cost of operations. Businesses can also maintain compliance, especially with duly recorded document logs and accurate blockchain timestamps.
Compared to traditional e-signing, signing documents using a blockchain-based digital signature is much safer. It also speeds up the signing process so you can make the most out of your precious time.
How to Sign Documents Using Blockchain-Based Digital Signatures
Signing documents online using a blockchain-based digital signature is possible through services like Zoho Sign and Sign.co. These services operate on a blockchain infrastructure that ensures the legitimacy of your signatures. Like any other digital signature service, these platforms offer a way for you to sign documents without any pre-requisites or specific system requirements. You also don't need to worry about your documents being made public since these services will keep them completely private.
If you're looking for a cost-effective solution for online document signing, try Fill. With Fill, you can append legally binding signatures on any document or web form while keeping track of your document logs with real-time analytics.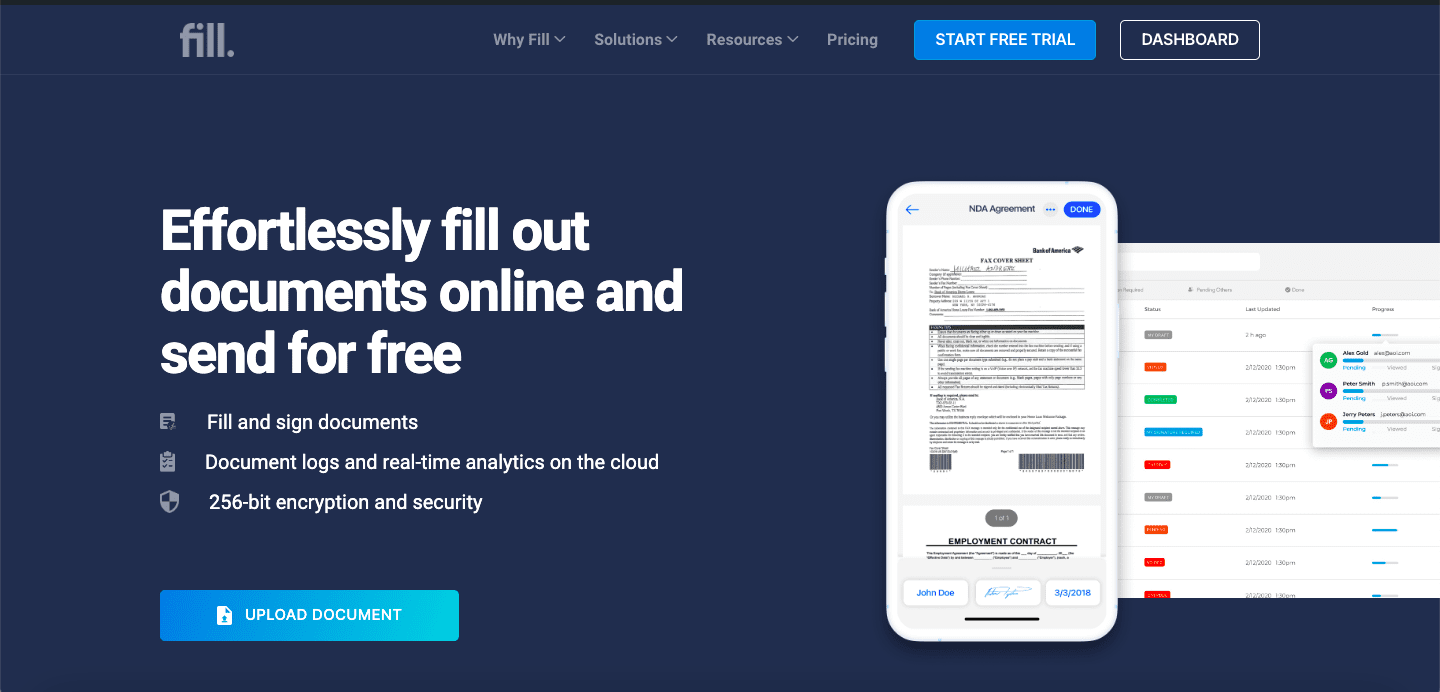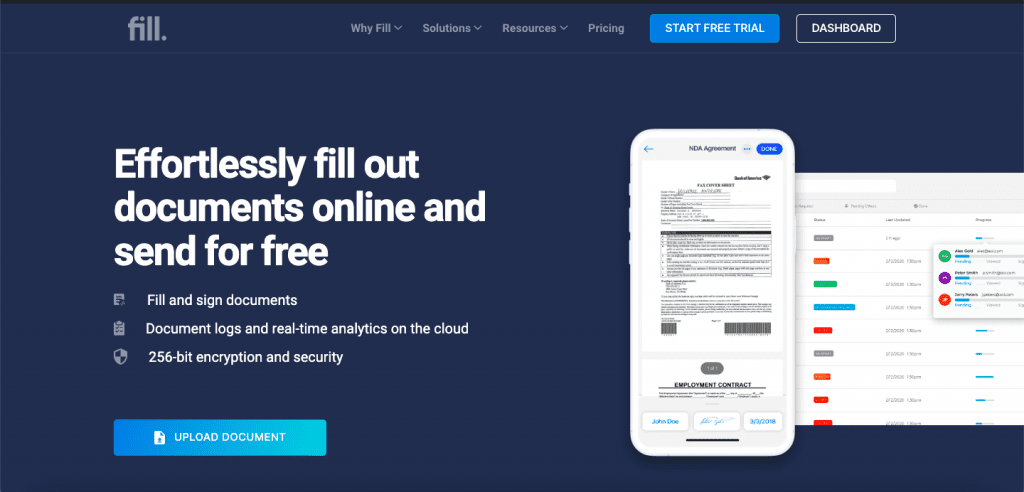 Here are three key features of Fill that can help improve your document signing process:
e-Sign on the go with your cell phone or tablet
Get documents signed just by sharing a link (no download needed)
Get notified as soon as your signee is done signing your document
In a Nutshell
Blockchain document signing is indeed the future. Sooner or later, it will become the standard for digital signatures. If you are yet to consider futureproofing your electronic signature, there's no better time to do it than today. So when that time comes, you've already established your digital presence.
If you need a secure and effortless way to sign and fill documents online, check out Fill. Our legally-binding digital signature solution uses the most advanced level of encryption to keep all your sensitive records secure yet easily accessible. Start using Fill today.