By knowing how to get your signature online, you can eliminate paperwork. You won't need to get your documents printed and signed by hand. Each step of the signing process will take place online, freeing you from the hassle of signing forms and agreements in person. All you need is to get your documents signed virtually, without the long commutes and time-wasting traffic jams.
Below are two of our highly preferred methods for creating an online signature. 
Table of Contents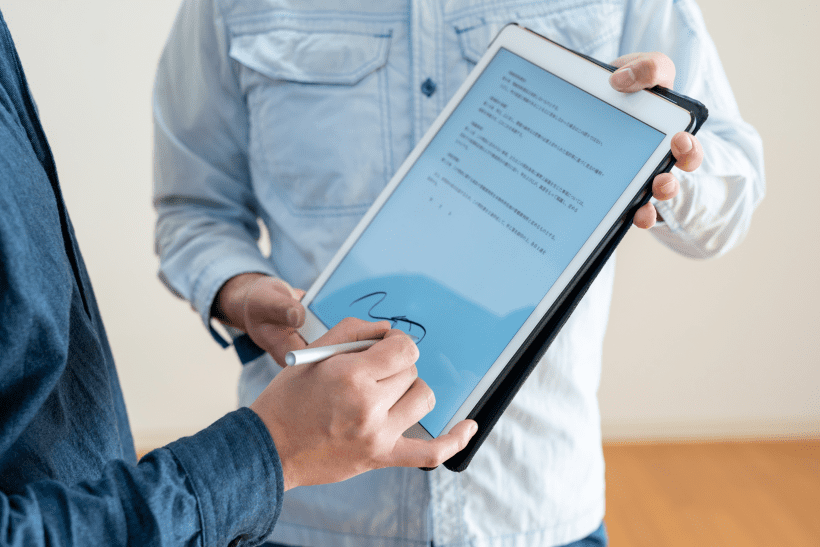 Having an online signature can help set you apart from the rest. With an online signature, you can speed up your signing process and eliminate any possible cause of delay. It's also as legally binding as the documents you've signed by hand.
Can You Sign a Document Online?
Without an online signature, you won't be able to sign any form of electronic documents such as DOCs and PDFs. Thus, the first step to online document signing is to create a digitized version of your handwritten signature. To do so, you will need an online signature maker.
While the primary purpose of an online signature maker is to help digitize your wet signature, you can also use it to send signature requests, allowing others to sign your documents remotely. If you have an online signature maker like Fill, you'll be able to:
Send unlimited eSignature requests.

There's no limit to the number of signature requests you can send.

Keep track of your document's status

through detailed timestamps and real-time analytics.

Secure your electronic signatures

using bank-level encryption.

Create reusable templates.

Our cloud-based signature creator also features a vast library of professionally-designed templates for businesses of all industries.

Fill out and edit online forms.

Our app has a built-in PDF editor for editing and annotating documents.
Learn how to sign documents on the go.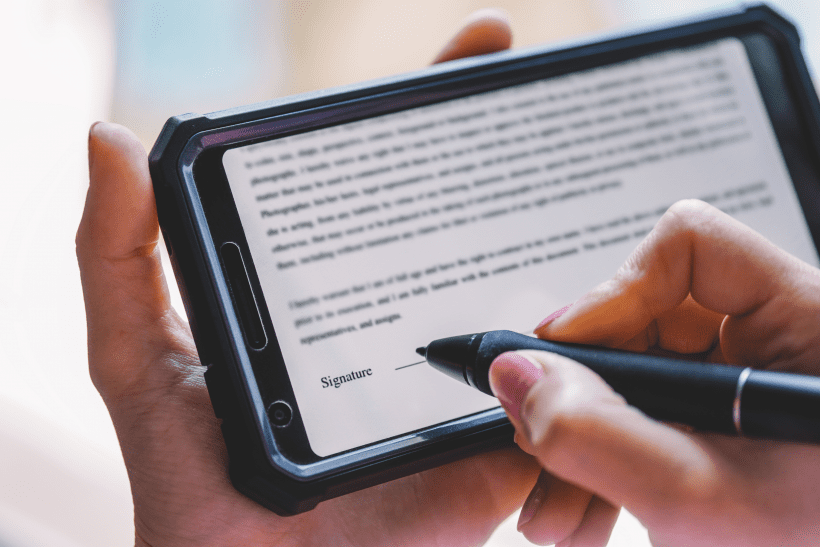 Can You Get Your Signature Online for Free?
Yes. As long as you use a free online signature maker, you'll be able to create your signature without paying a dime. However, if you want to use your signature to sign documents, you may need to upgrade your account by paying for a monthly or yearly plan. Still, having an online signature remains advantageous. It can help cut down your expenses since you no longer need to stock up on expensive ink and paper.
How to Get Your Signature Online?
There are two quick and easy ways to get your signature online. You can either create one by typing your name or initials. Or, you can simply draw it using your pen, finger, or computer mouse.
Given that you're using Fill to create your signature, here are the steps to help you get started:
How to get your signature online by typing?
Go to your Fill account's online dashboard and click the gear icon located at the bottom-right portion of the side panel.
Under Settings, go to My Signatures.
Click + New Signature and then select "Type."

Type your name or your initials and select your desired font style.

Click Save, and that's it.
Once you've created your signature, it should automatically appear on your list of saved signatures.
How to get your signature online by drawing?
Go to your Fill account's online dashboard and click the gear icon located at the bottom-right portion of the side panel.
Under Settings, go to My Signatures.
Click + New Signature and then select "Draw."

Select your preferred pen tip or style and draw your signature on the blank canvas provided.

Click "Save" as soon as you're finished.
When signing a document using your online signature, open the document first. On the bottom-right section of the viewing window, click + and click My Signatures. Your saved signatures should automatically appear on the list. If you want to insert your signature into a document, simply click on it and then drag it to the section where you're required to sign. You can also adjust or resize the signature if it's too small or too large.
By choosing Fill to create online signatures, you also get to safeguard your identity from fraudsters and signature forgers. Our app has an advanced hash system that automatically assigns a unique ID to every document signed. If someone changes some parts of your signed document or signature, you will know right away because aside from running a quick hash check, the app will also send you a real-time notification.
Some of the benefits of using Fill for document signing include:
Increased compliance while minimizing the risks of errors

Document automation for seamless workflows

Secure document sharing platform

Supports third-party app integrations

iOS and Android mobile apps for flexible signing options

Built-in document scanner

Built-in tools for PDF editing and document annotations

Unlimited document storage with live updates and progress tracker

Google Workspace and Gmail integration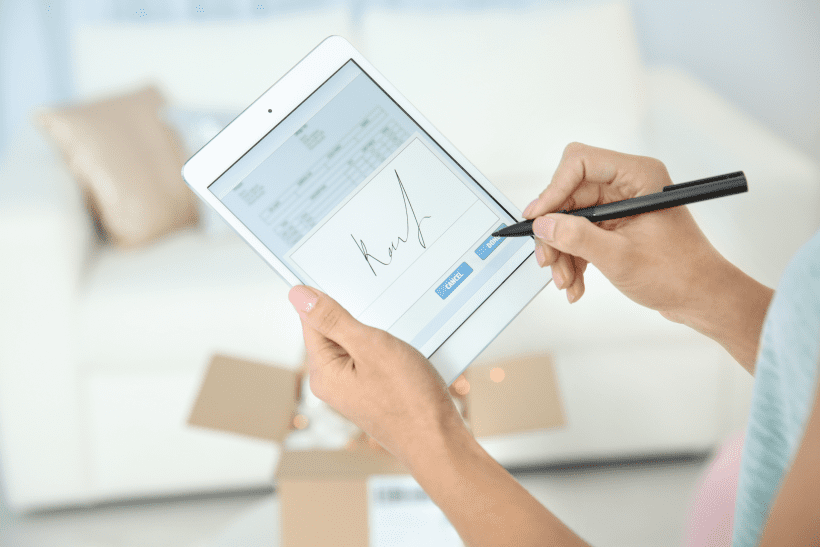 Is Your Online Signature Genuine and Legally Binding?
When creating a signature online, you always have to consider whether it meets the requirements for signing legal documents. If your signature isn't legally binding, you won't be able to use it to sign legal forms and sales agreements. With Fill, you won't have to worry about this matter. The signature you've created using our app is as legally binding as your handwritten ones.
See also: What makes an electronic signature legally binding?
Final Thoughts
Getting your signature online offers a lot of advantages. Aside from saving time and money, it helps expedite your transactions. By having the ability to sign forms and contracts remotely, you can reduce the possibility of delays and errors. You can also automate repetitive tasks and sign multiple documents without doing everything by hand.
Why stick with the traditional way of writing signatures when you can do it online? With Fill, you can create, save, and manage your signatures wherever and however you want. It's simple, secure, and cost-efficient.