An electronic signature or commonly known as e-signature, is an electronic way to get approval on any form of document. These signatures are made digitally instead of doing them manually on paper or similarly called wet signatures. Though made digitally, e-signatures have the same legal standing as signatures on paper. With advancing times, these signatures are being made to have more accurate individual identification and are made to be even more secure. Electronic signatures are usually a part of electronic contracts i.e contracts that are made digitally with two or more parties. With the recent increase in the use of e-signatures, the contract management system has become even more effective since these signatures save time, lower transaction cost and increase security. The process of creating an e e-signature is also undertaken by an electronic notary a lot of times who facilitates the whole process of the e-signature and also puts a notary seal to notarize the whole process of the digital documentation.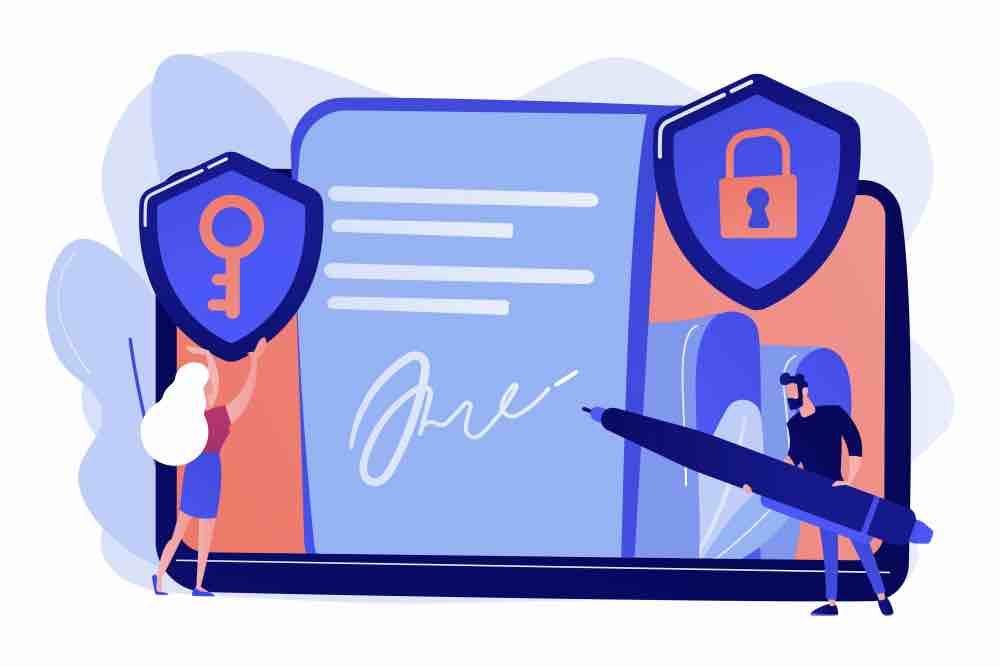 How Can You Create An Electronic Signature? 
There are various sites available online that facilitate the easy process of making an electronic signature. All you have to do is present your document that requires the e-signature, submit your e-signature to the same and decide on the placing of the e-signature and your work is done. 
You can also use the Fill App to make your signature electronically. To use this app to make your e-signature, you need to visit the dashboard of the app. There will be an option to upload your document and get your e-sign along with several other options for digital documentation. Click on that option, a pop-up to select your desired document from various options appears. Select your desired document to send the document for electronic signature. Make your digital sign on the next option available and place the e-signature on the digital document. 
Are Electronic Signatures Legal? 
Yes, electronic signatures are legal in almost every country. However there are still some laws and boundations in various places on the use of these signs. Therefore, it is important to keep in mind those validities and restrictions before going ahead with e-signatures. In India, Under the Information Technology Act, 2000, Digital Signature Certificates (DSC) are legally valid. Section 3A, Schedule 3 of the IT Act, 2000 lists down a few ground rules that need to be fulfilled for any signature to become legal:
The act states that all the data that is created while creating the e-signature has to remain between the Authenticator and the signatory only. 
Any changes that are made in the digital document after the e-signatures are easily detectable and become evident to both the parties. 
The document and e signature becomes legal only if it fulfills all the conditions prescribed by the Central Government. 
The signatory of the digital document has control only over his e-signature and not on any other person. 
Today,e-signatures are legally binding in business communications all around the world and can also be presented in court as an authentic proof. E-signatures represent one of the biggest opportunities to accelerate this shift towards digitization and have been legal in India for over 18 years. 
There are two types of e-signatures that are recognized under the IT Act and are hence considered legal in India.  These are: 
 E-signatures that combine an Aadhaar with an eKYC service. 
Digital signatures that are generated by an asymmetric crypto-system and hash function. 
Comparison: Digital v/s Electronic Signature
There are a few key differences between a Digital and Electronic Signature. A few of them have been discussed below:
Digital Signature: Digital Signature is a secured signature which works with Electronic signature. This signature relies on public key infrastructure
Electronic Signature: Electronic Signature is a digital form of a wet link signature. This signature has legal validity and is secure. 
Digital Signature: With the help of a digital signature a document is secured. 
Electronic Signature: electronic signature is used to verify a document. 
Digital Signature:  A digital signature is not considered valid until its validity is performed by trusted certificate authorities or trust service providers. 
Electronic Signature: An electronic signature does not require any form of validation. 
Digital Signature: Encryption standards are included in digital signatures
Electronic Signature: No form of coding standards are included in electronic signatures. 
Summing It Up
Digital documentation of official works and the facility of using e-signatures in those documents can easen up a lot of work in the corporate sector. It not only helps in saving a lot of time but also saves a lot of cost of extreme paperwork.  Digital documents facilitate easy changes in the documents as and when required. There is also a high level of safety and the information does not flow outside the knowledge of the two parties involved. Therefore, e-signatures can come in really helpful in these sectors. 
---