As a realtor, your job is to ensure that every real estate transaction goes smoothly. It's a multifaceted role that requires you to perform astutely, especially when negotiating and assisting your clients in acquiring and selling properties. With an electronic signature, you can streamline the document signing process while providing your clients with a seamless way to materialize their plans of owning or selling a home.
In this post, you'll learn why using an electronic signature is beneficial for real estate transactions. We've listed down some of the proven yet, lesser-known benefits of electronic signatures for realtors, so you don't have to dig it up on your own.
Table of Contents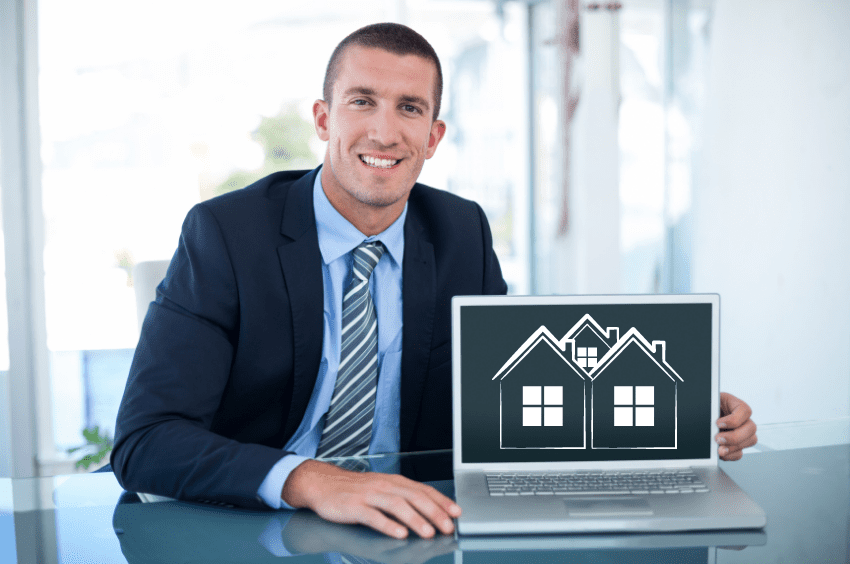 Before delving further into the benefits of electronic signatures for realtors, it's crucial to have a basic understanding of it first.
What Is an Electronic Signature?
An electronic signature, also known as an e-signature, represents your identity in digital form. For every document you sign, your e-signature symbolizes your consent and acknowledgment. You can think of it as the digital counterpart of your handwritten signature but with more perks.

Can You Use an E-signature to Sign a Real Estate Document?
Your electronic signature is as good as your handwritten signature. Even so, that doesn't automatically make it legally binding. It can only become legally binding if it complies with various rules and regulations, including the E-Sign Act of 2000. There are also several factors that you need to consider, such as the authenticity of the signature used to sign the document.
See also: What makes an electronic signature legally binding?
What Are the Proven Benefits of Electronic Signatures for Realtors?
Below are eight proven yet often overlooked benefits of electronic signatures for realtors:
1.) It simplifies the document signing process.
You can process and manage documents quickly and have your clients sign them on time while minimizing the risks of delays and errors. The thing about manual document signing is it's prone to human error. With an electronic signature, you can avoid costly mistakes such as failing to sign every part or section of the real estate contract.
2.) It lets you conduct business while on the go.
One of the most notable benefits of electronic signatures for realtors is accessibility. With e-signatures, you can negotiate contracts and transact with potential buyers while on the go. You can still keep in touch with your clients even if they're in a different state or city.
3.) You can get documents signed remotely.
With e-signatures, you don't need to be in the same place or state as your client. Just send them the documents they need to sign and keep track of their progress in real-time. Once signed, you immediately acquire a copy of the signed document. Instead of making travel arrangements, you can spend your precious time dealing with other urgent transactions.
4.) It helps secure your real estate transactions.
Among the many benefits of electronic signatures for realtors is security. Compared to conventional document signing, an e-signature can help preserve a document's integrity as it uses advanced encryption and hash algorithms to prevent unauthorized modifications and signature tampering.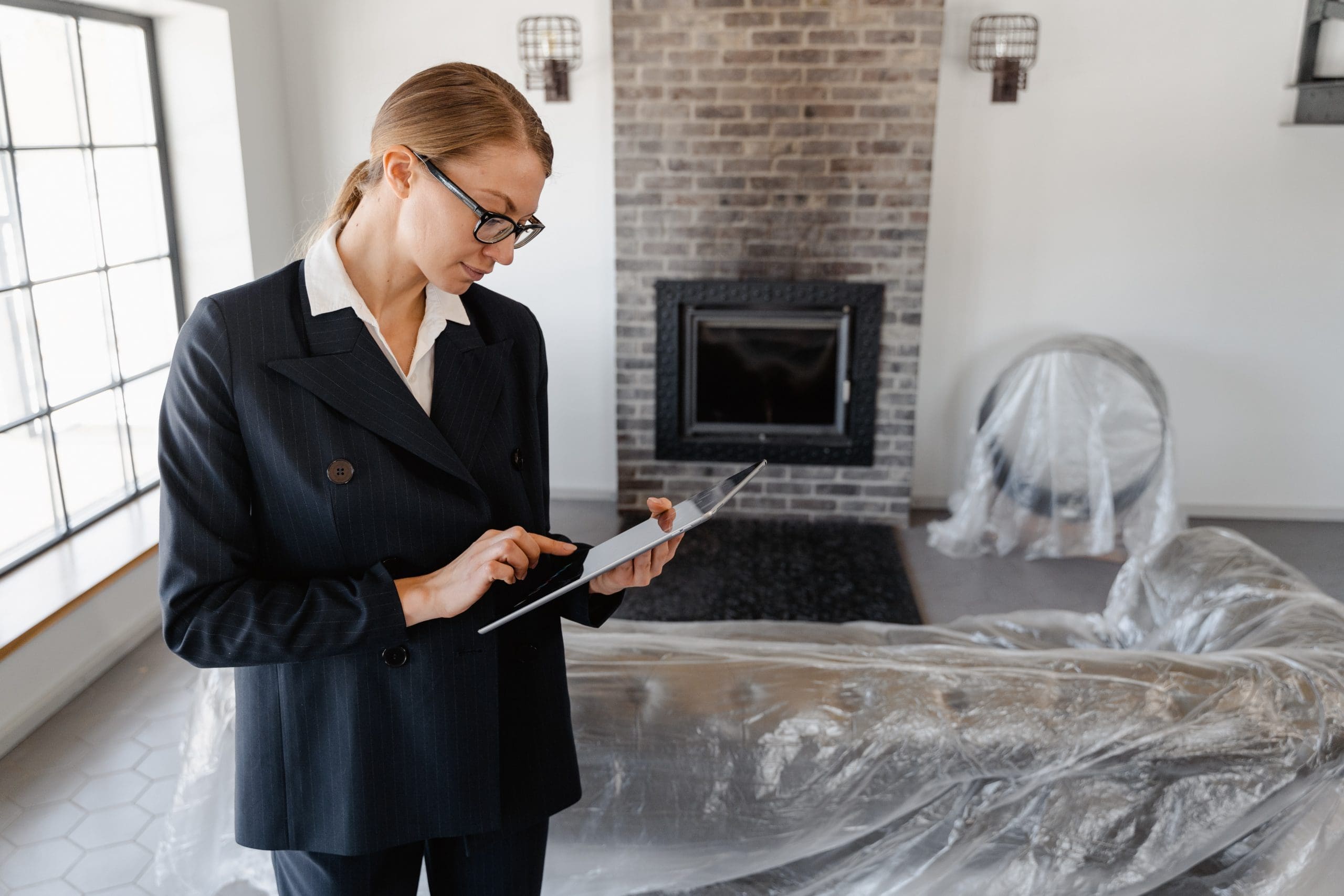 5.) It makes it easier for your clients to buy or sell a home.
Instead of having your clients fly over to conduct a walkthrough and complete the necessary paperwork, you can have them sign it online. This way, it's more convenient for your clients as it will lessen the need for frequent in-person meetings and face-to-face transactions.
6.) You gain more trust and confidence.
With electronic signatures, you can offer your clients a seamless way to transact and execute documents. You can also minimize encountering unexpected problems due to a lack of coordination. When clients see that you're competent in doing your job, they're most likely to recommend your services to others.
7.) It eliminates the hassle of printing and sending documents via postal mail.
By taking advantage of the benefits of electronic signatures for realtors, you can process all your real estate transactions online and complete the negotiation without printing a single document on paper. Instead of sending sensitive documents via postal mail and facing the risk of losing them while in transit, you can send them securely online.
8.) It significantly lowers your expenses.
According to a post published on TheCEShop, realtors spend about $1,200 on vehicle expenses alone. By reducing the need for frequent in-person meetings, you can significantly lower your daily spending and save on gas fees. With paperless document signing, you can have your documents signed without spending hundreds of dollars on paper and ink.
What Is the Best Real Estate Electronic Signature Software?
Choosing the best real estate electronic signature software makes a big difference, especially if you want to achieve the best quality outcomes when handling real estate transactions. With Fill, you can optimize your document signing process while ensuring adherence to your industry's guidelines and best practices. You also get to work virtually and close deals while on vacation.
Here are some practical reasons why Fill is ideal for real estate agents and brokers:
Real-time document tracking

Free-form and guided signing

Tamper-proof and time-stamped records
Sign up for a Fill account today.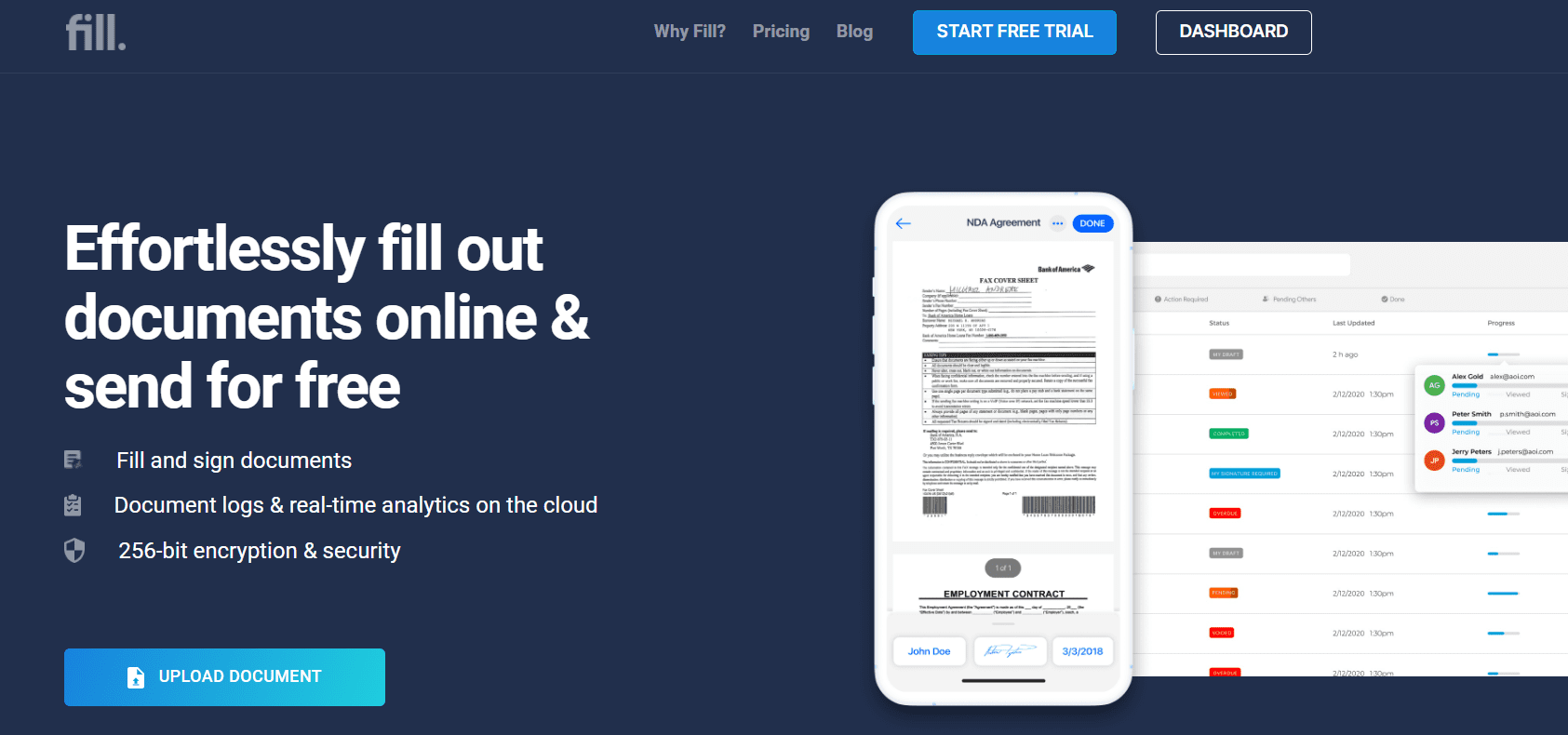 Final Thoughts on the Benefits of Electronic Signatures for Realtors
From online listings to 3D virtual tours, the future of the real estate industry is continuously evolving. Today, clients can easily search and purchase properties online, sans the hassle of conventional house-hunting. Therefore, it is only appropriate to match it up with a modern way to close a real estate transaction — and that is through e-signatures.
Now that you know the benefits of electronic signatures for realtors, it's time to switch to a reliable and mobile-friendly e-signature solution. With Fill, you're already one step ahead of the competition. Take our free tour to see how it works.