In public relations (PR), you must have a way with your words. You need to be able to tell a story through the magic of your craft. With your skill, knowing how to draft a public relations proposal should be a given. If you've never written one, we're here to help you. 
When working in this industry, you must conduct your business as you wish to be perceived. Since PR is about looks and composure, you'll need to prove this to build relationships. 
We have developed the steps you need to write your proposal to make this easier. Here's what you need to know to land a client for your public relations business.

How to Create Public Relations Proposal
Most companies need help with their public relations. They might need assistance doing content marketing or developing a strategy to market their business. This is where you come into the picture. With your skills, you can build up the image of your business.
But to do that, you'll need a robust PR proposal to land you a client. Here are the steps you need to create a well-written proposal:
1. Do a discovery call or meeting
Before creating a proposal, you must have a discovery call or meeting with a prospective client. This is a meeting where you can ask important questions from the client. You can learn more about your clients and determine what specific PR service they need. 
Most of your clients will be celebrities, executives, medical professionals, and politicians. But there are some cases when you meet with a mom-and-pop shop owner. Either way, you must address their pain points to create a proposal that best addresses these. 
Do they need crisis management after going through a bad review online? Does the politician you're working with need help with his reputation? These are just some things you can learn during the discovery meeting.
2. Think of a PR strategy
You must develop ideas in the next step of your public relations (PR) proposal creation. Returning to the first step, you already know which areas your client needs help with. In step two, you can present some of your ideas after brainstorming. 
For example, a client is getting ready to launch a new product. Create a plan that details how to raise awareness for the product. Your plan of action will also need to include your media campaign. 
Create an outline of your proposal by including the different goals you wish to achieve. Add important dates, key messages, type of media, and the audience you will be approaching. You must also add a budget for each service so the client knows what to expect.
When writing a public relations (PR) proposal, you have to specify which targets you plan to reach. Your clients might not know the importance of their public image. It is up to you to show them how shaping their presence on social media can help them out.
3. Add testimonials
Your prospective clients will want to work with someone who can deliver results. In the next step of your proposal writing, you will need to provide a look into your past work. 
You can do this best by incorporating brands and real people who did a review. Make your potential clients see why your past clients hired you for their PR needs. If you can, highlight how you managed to help these clients specifically. 
Make sure to present your previous client's challenge and how you helped him. Also, add a timeline on how you accomplished your job. You also need to add the results that your client gained from hiring you.
A good example here is to highlight how a previous client needed help getting his product to the market. What were the PR services that you offered to that client? Did you help build awareness of his product? Or did you help connect him with your media contacts so they could advertise him? Lastly, how much did it cost your client? Was he able to get an ROI from the media exposure you provided? 
These are just a few case studies you can provide in your proposal. 
4. Talk about your pricing
Your clients want to know the hard facts: how much will your PR services cost? To do this, however, you must put value into your proposal. You don't want to scare off your potential clients once they see a high price that the results cannot justify. 
Always remember that your prospective clients are always looking for quantifiable results. You will need to show your clients how valuable your services can be. Get them to trust you and let them see the results of your services at the end of the day. 
Your proposal should close with a call to action. This will urge your prospective client to get back to you with a signature. 
Choose a Public Relations (PR) Proposal Template 
When you're done drafting your public relations (PR) proposal, you must make it look professional. You can achieve this by using a PR proposal template from Fill. 
By using a template, you don't need to write a document from scratch. You get to save time in this since the template just requires a few edits. 

Public Relations (PR) Proposal
Essential Elements of Public Relations Proposal
A PR proposal typically includes the following information:
Information about your company
This section gives prospective clients a look into what your company is all about. Some of the things you can include are your past clients and how you helped them. Identify their PR services: media exposure, brand awareness, event planning, etc.
PR proposal summary
This will include the plan of action you intend to work on with the client you are proposing to. Does his business need reputation management? Will you be conducting market research? Give a few examples that prove how these services can help him out. 
Timeline 
Set a schedule for the work you intend to do with that particular client. Do you plan to do market research during the first few months? When will you be offering outreach services? How about event planning? Is there a schedule for that as well? 
Including these things lets your prospective client know what to expect when working with you.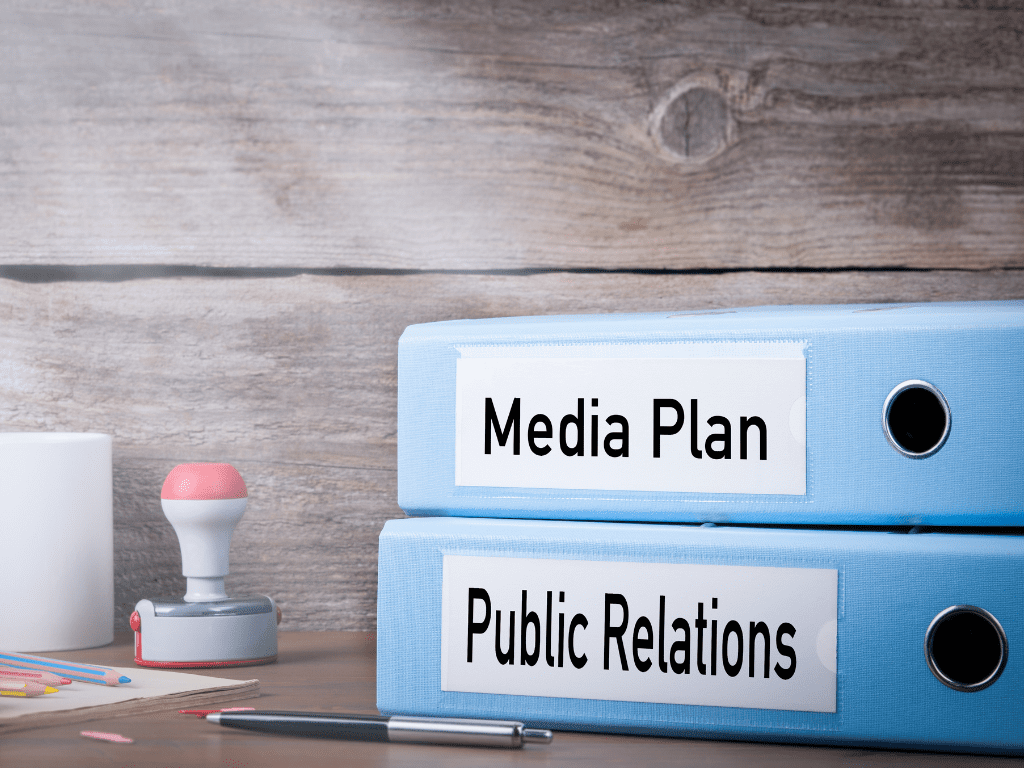 Utilizing Fill For Your Public Relation (PR) Proposal
Fill not only helps you learn how to write PR proposals for your prospective client. We also have specially designed templates that you can easily customize. 
Once you finish the proposal, you can send it to your client for online signing. Create an account today to learn more about our template gallery.