When you're looking to sign a contract, both parties must have a document that outlines the agreement in black and white.
This is especially true if you're looking to avoid any costly legal disputes further down the road.
While there are many ways to create a binding contract, using Fill's online forms to create signable template is often the most straightforward and efficient option.
A signable template is an important tool for any small business, and it allows customers to quickly sign up for your email list or purchase a product or service.
This blog post will discuss how to create a signable template and share tips on ensuring that both parties can sign off on the agreement without any issues.
How to Create a Signable Template With Fill
Signable templates are easy to create, especially when you have an application to speed up the process.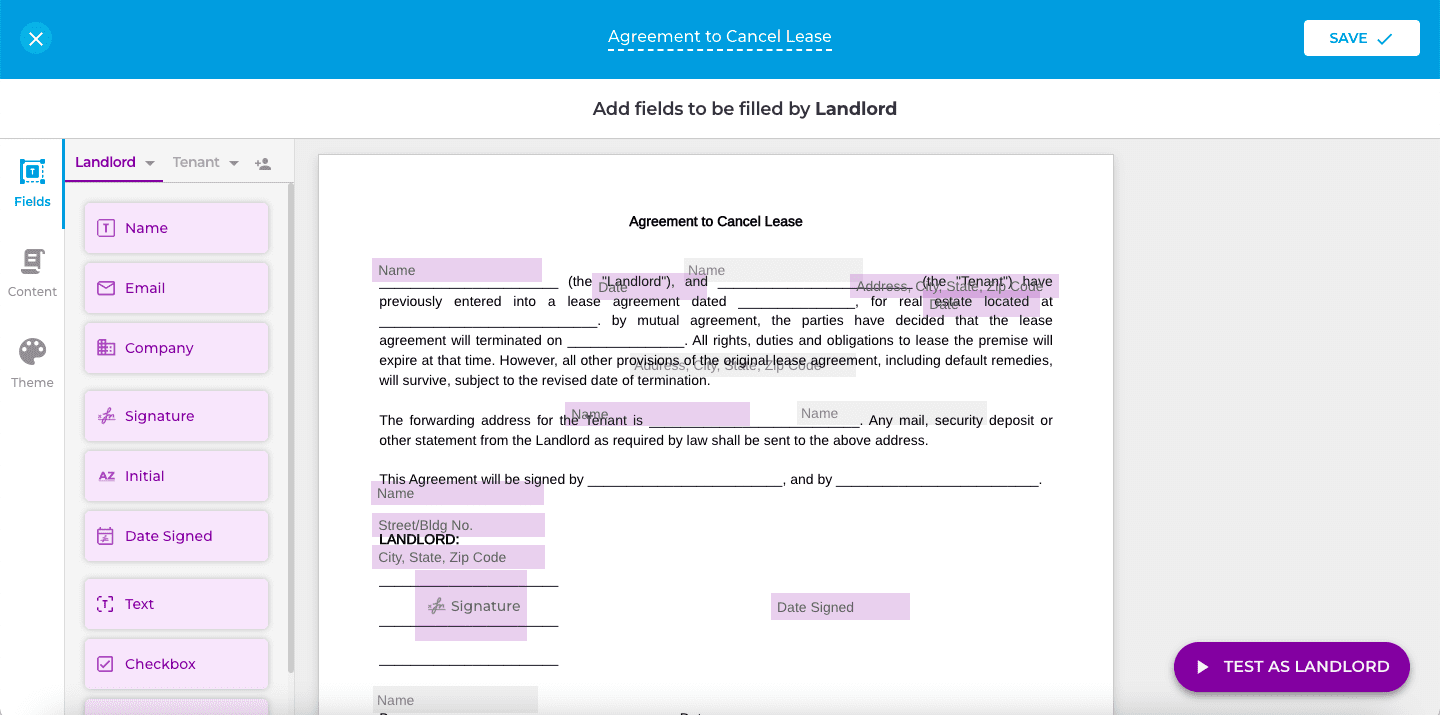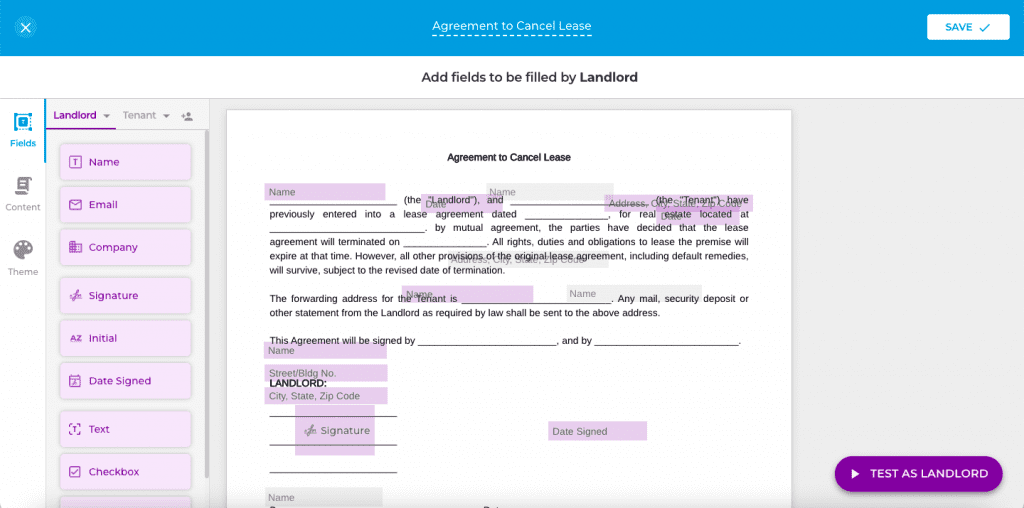 Fill is one of those apps compatible with operating systems such as iOS, Android, Mac, and Windows.
Fill allows users to create and share electronic contract or document. It also works like a Swiss army knife of document management and signature application. You can sign, scan documents, add annotations, track signatories' progress, and save them in cloud storage.
These templates can be for various purposes, such as creating contracts and agreements. Here's how to create a signable template with it.
1. Go to the Fill website and register an account for free. It's best to sign up for a free trial to access the Templates feature and other advanced options.
2. On the dashboard, click Templates, and then on the upper right corner, click Create Template.
3. Choose New to design a new template from scratch. Fill also has pre-made templates you can re-use to just click From template gallery.
4. Choose from the gallery any template you see fit, and you can customize it the way you need it for its intended purpose. There's also the Preview mode to check the template's content.
5. Click the Use Template button in the upper right corner and start editing the signable template.
6. Drag and drop the fields you want to add or delete as you see fit.
There you have it, that's how to create a signable template online.
Other information you need to know on how to create a signable template with Fill
If you choose to create a new signable template from scratch, you may do so with Fill. The great thing about using this service is that it's easy to use, thanks to its drag-and-drop feature.
You don't have to be digitally savvy to create a signable template on your own.
The new template is automatically saved in the dashboard. You can hover the mouse on the three dots to show the Request Signature option. You can share this template and ask the other party to sign the document.
One of the advantages of using this feature is that you can track the document – if the recipient has already signed it.
Set a deadline for the signatories by including the due date, and use the carbon copy feature if you need other people to track the document.
Lastly, use the Duplicate option if you need to make a copy of the template.
What Is a Signable Template?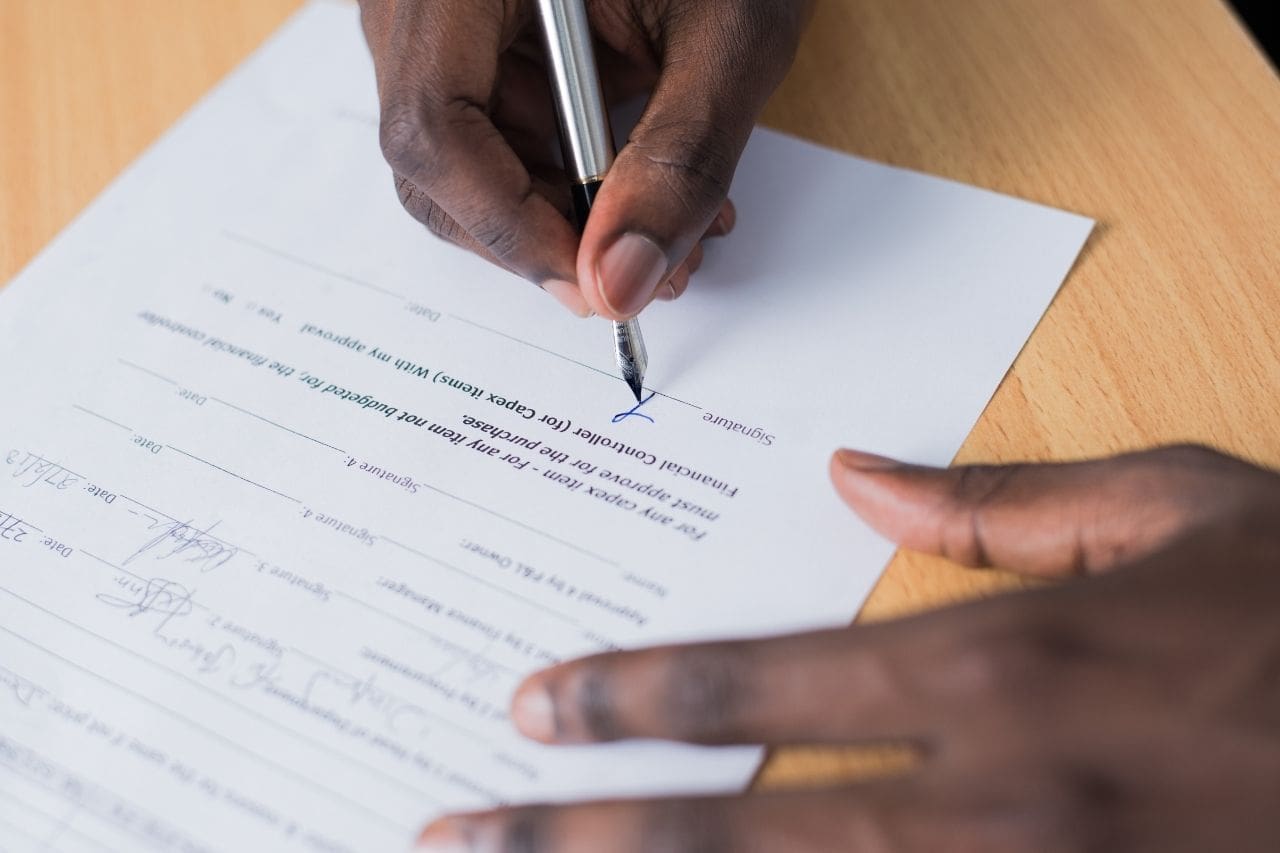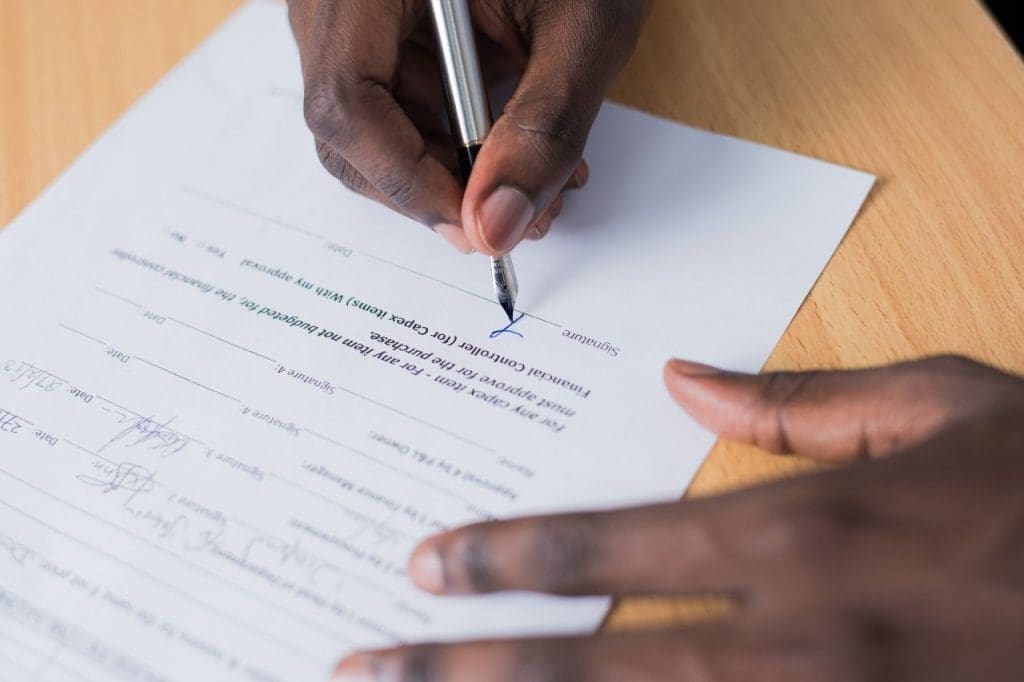 A signable template is a document that includes fillable form fields, which allows the sender to sign the document electronically. The documents can be in contracts, agreements, and other legal documents.
Signable templates are created in various software programs, such as Microsoft Word or Adobe Acrobat. The sender can save the template as an edited PDF file and email it to the parties who need to sign it.
The recipients can then open the PDF and fill out the form fields before signing the PDF electronically.
Why Should I Use a Signable Template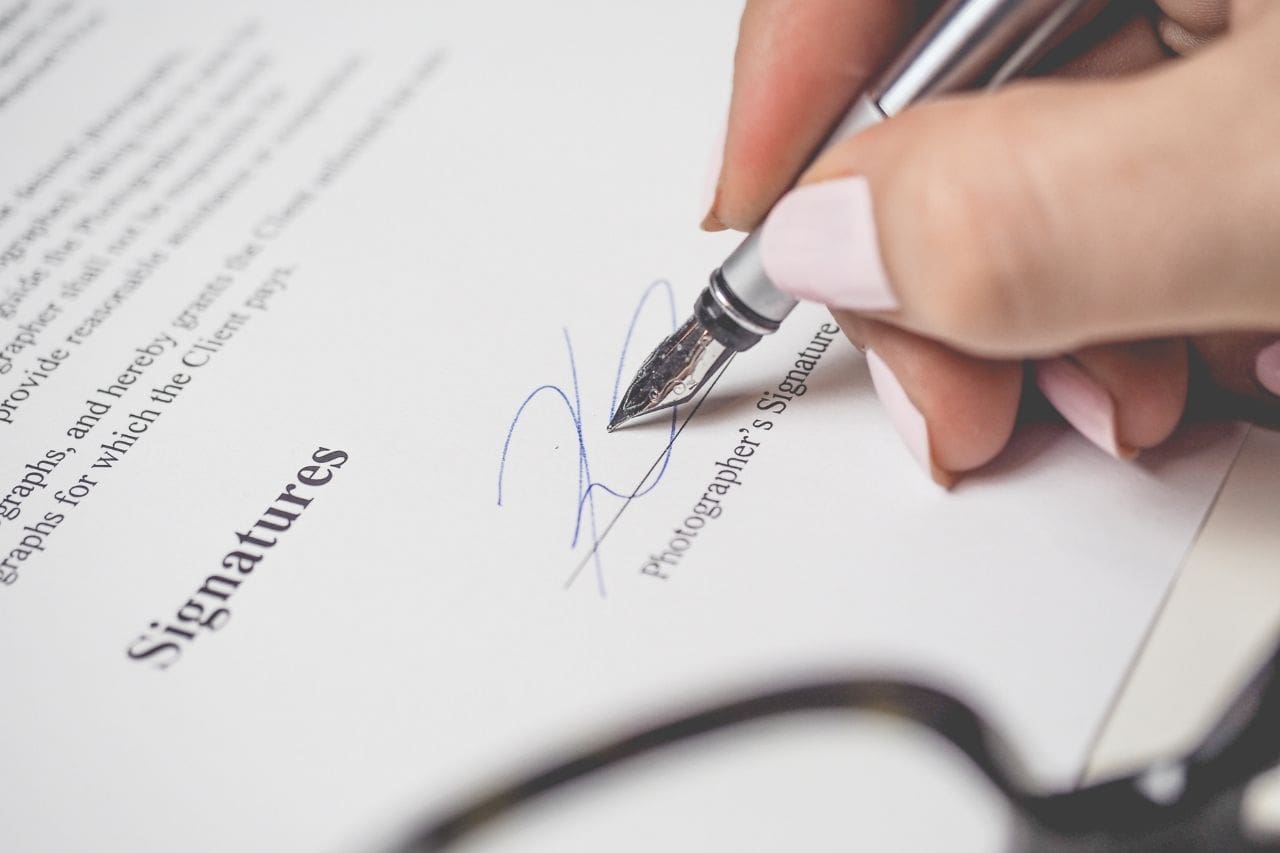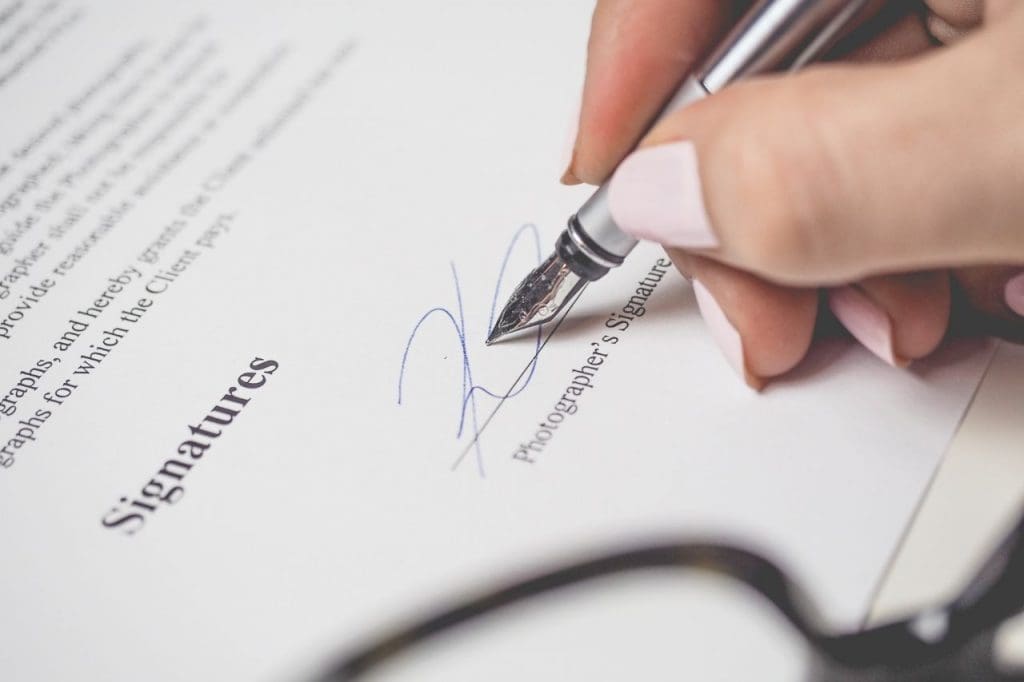 You should use a signable template rather than a regular document with information that's not editable and fillable because it's time-consuming for the other recipient to complete. Here are several reasons why you should use one.
All parties can sign the document electronically without printing and signing a paper copy.
Parties can sign the document anywhere globally, as long as they have access to a computer or mobile device with an internet connection.
The document is legally binding, as electronic signatures have the same legal weight as traditional "wet" signatures.
Parties can save the document electronically for easy storage and retrieval for future reference.
If you need to create a document that multiple parties must sign, a signable template is convenient and legally binding.
Final Thoughts
Signable templates are a great way to streamline creating and signing contracts. They can also help make the contract process more secure by ensuring that all parties have signed the document.
Creating a signable template with Fill is easy, and several programs allow you to do so. The best part about using this type of document is that it eliminates the need for printing, scanning, and faxing signatures.
All parties involved need to open the document on their computer or mobile device and electronically sign it. What are you waiting for? Start creating your signable templates today! We hope that our tutorial on how to create a signable template has encourage you take the step.
Start with Fill and create signable templates and customize them according to your company's needs.