Being in a situation wherein you'd have to learn how to make an electronic contract without prior knowledge can be daunting. Even so, it's something that you must do, especially if you want to carry out a legally binding electronic transaction. With Fill, you can effortlessly create an electronic contract and use your eSignature to make it legally binding and enforceable.
In this post, you'll be learning how to make an electronic contract without printing or scanning a single piece of paper. By equipping yourself with such knowledge, you'll be able to save time and money while remaining flexible to the ever-changing demands of your business or work.
If you're all set, go check out our quick guide below.
Table of Contents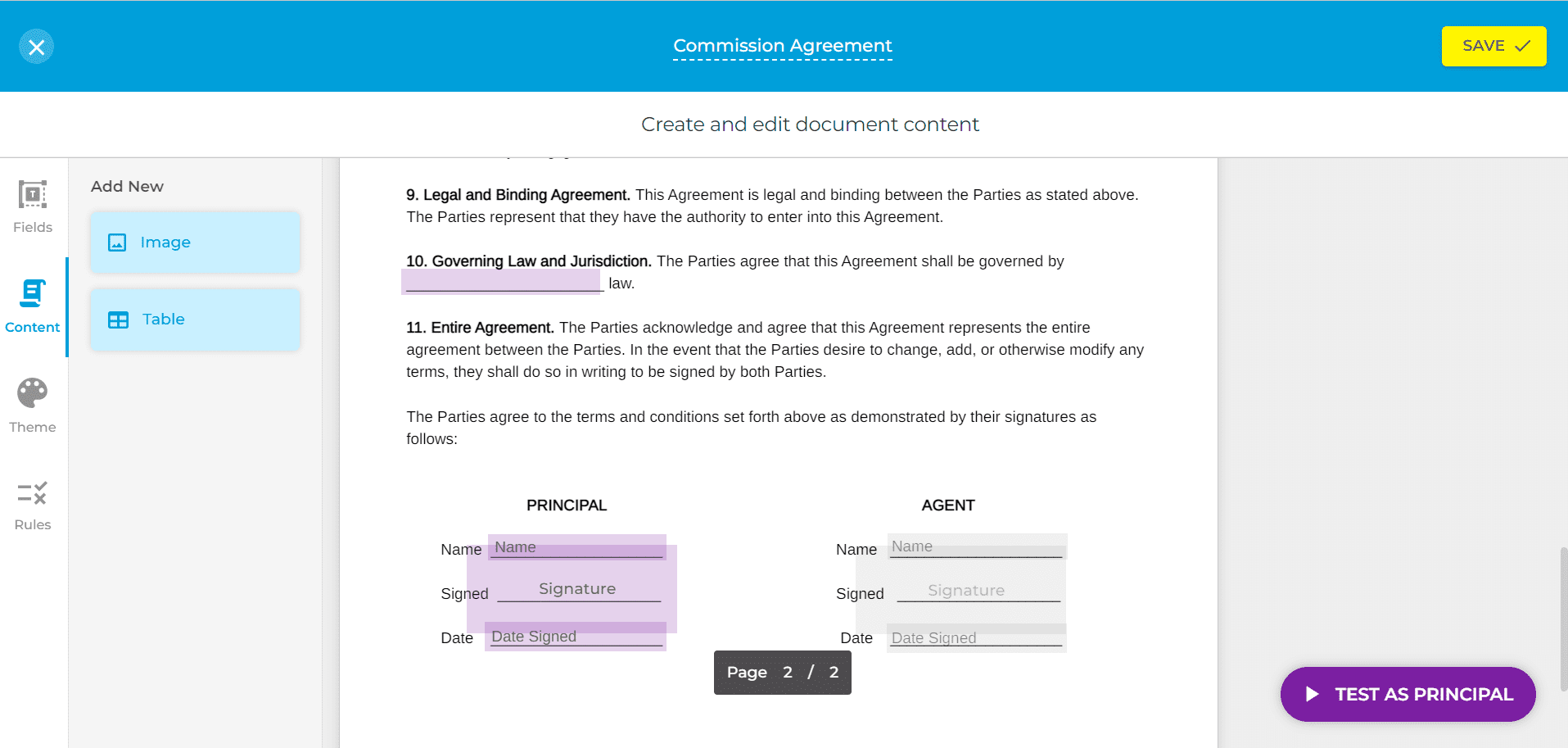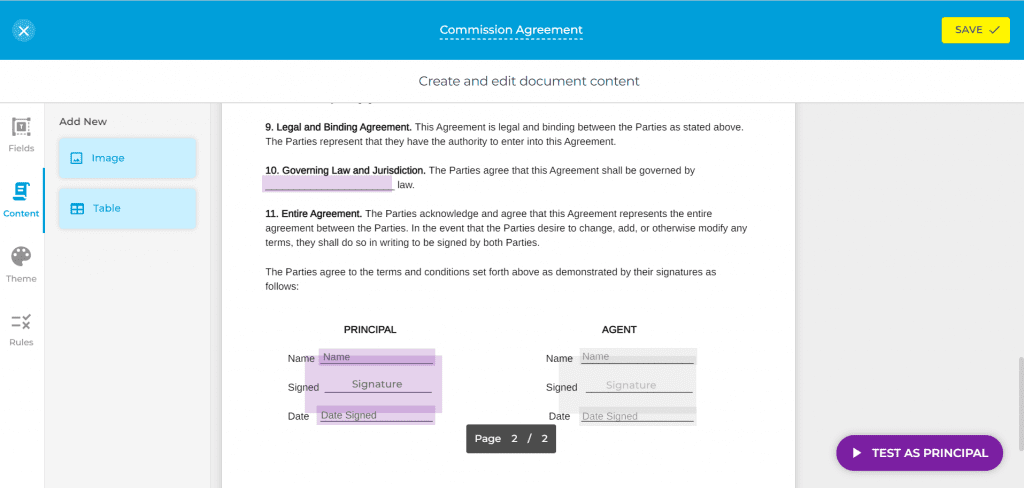 Having a contract formalizes your agreement with another party or person. It also outlines your duties, responsibilities, and the corresponding penalties should you fail to meet your contractual obligations. Also, by learning how to make an electronic contract, you can close a deal faster. There are also more ways for you to secure your documents and avoid unintended disclosure due to recklessness or fraud.
What Is an Electronic Contract?
An electronic contract, also known as a digital contract, is a form of agreement between two or more parties created via electronic means. It's an online document that elaborates the details of a particular transaction, such as the terms of sale, legality, and mutual obligations. In most cases, an online contract isn't valid without a legally binding signature.
Some of the key elements to include when drafting an electronic contract are as follows:
The contract validity period (the date when the contract becomes effective and the date it will expire)

The full names of all the parties or entities involved

The complete list of products or services included in the sale or transaction

The amount of money sold or the amount of money paid.

Potential penalties and fines

Any terms of consideration or legal action should any of the parties fail to meet their contractual obligations
Is an Electronic Contract Legally Binding?
Yes, an electronic contract is legally binding and enforceable, provided that all parties have agreed to sign the contract electronically. In the United States, there is an e-signature law known as The ESIGN Act of 2000, which recognizes the validity of the electronic signatures used in electronic documents. Therefore, a duly signed electronic contract is as good as any written contract. It's also more secure since you can encrypt its contents using advanced-level encryption.
See also: What makes an electronic signature legally binding?
How to Make an Electronic Contract?
If you want to know how to make an electronic contract without needing to draft every detail, you can use Fill.
With our eSignature solution for professionals and businesses, you can create and edit online forms and turn it into electronic contracts using our templates. In just three easy steps, you can have a professional contract ready.
Below are the steps on how to make an electronic contract using Fill:
1.) Go to your

Fill Web dashboard

and click

Start Now

.

2.) Select

Create New

and go to the

Template Gallery

. Browse from our gallery of professionally designed templates and select the contract template you need based on your transaction or industry. For example, you can create an electronic lease contract using one of our templates for real estate. Confirm your selection by clicking

Use Template

.

3.) Edit or update the contract as you see fit. You're free to add or exclude some sections. You can also modify the contract layout and add custom fields with conditional rules. Once you're done, click

Save

.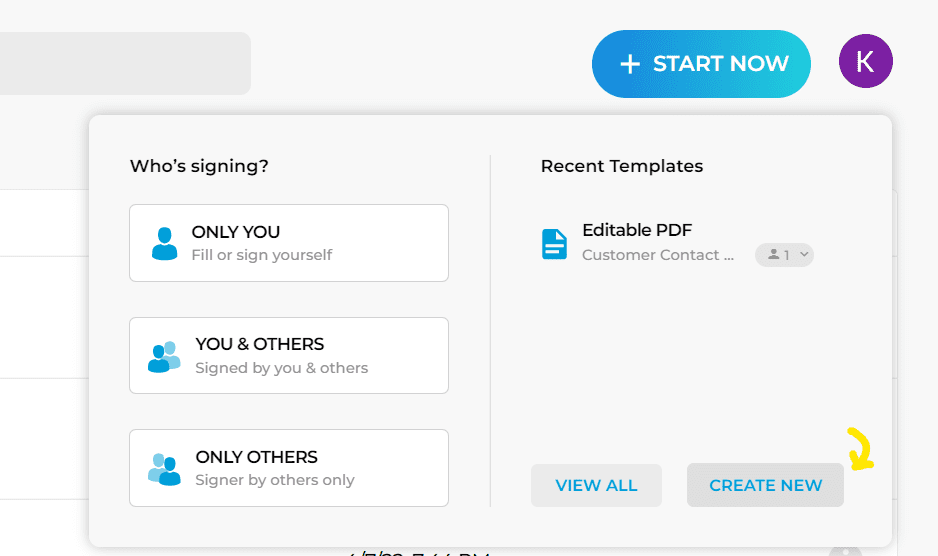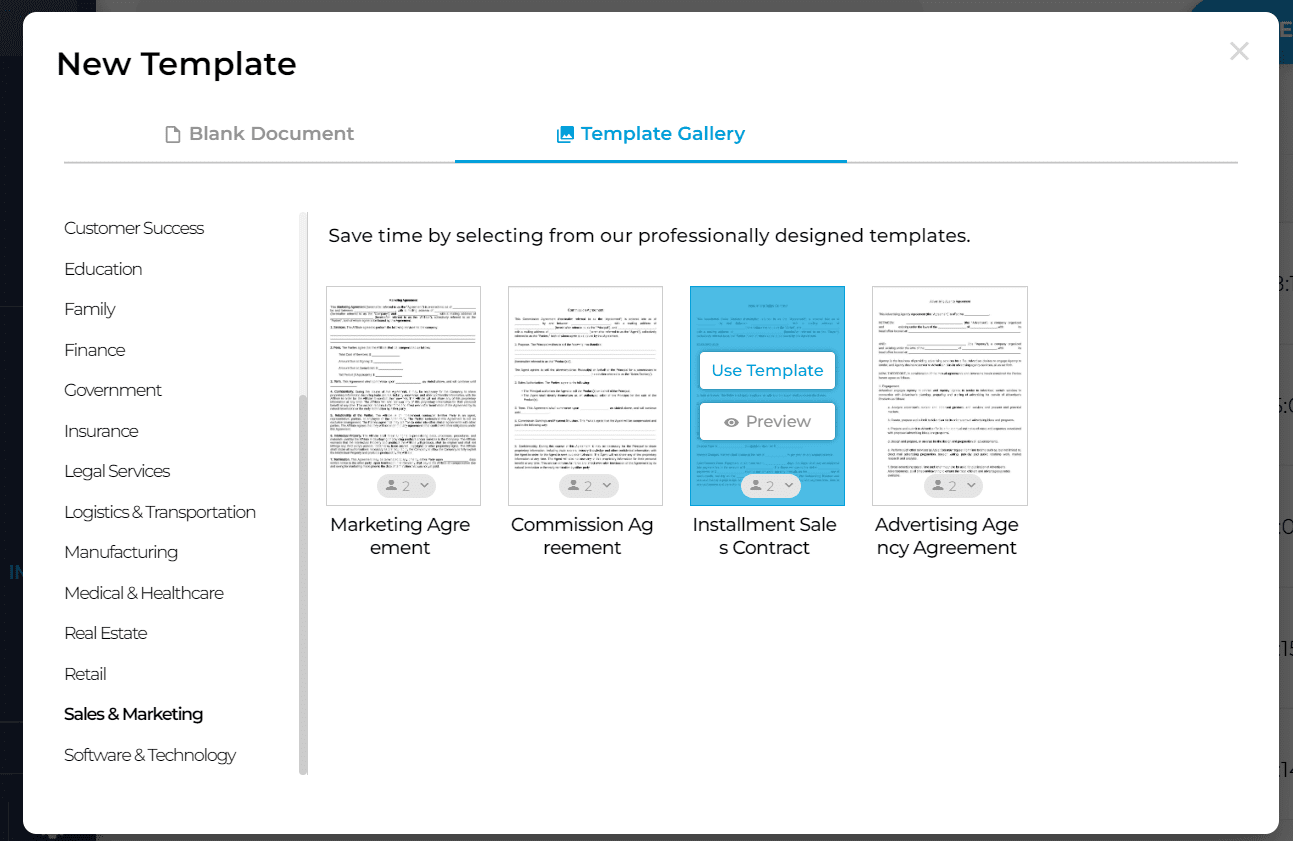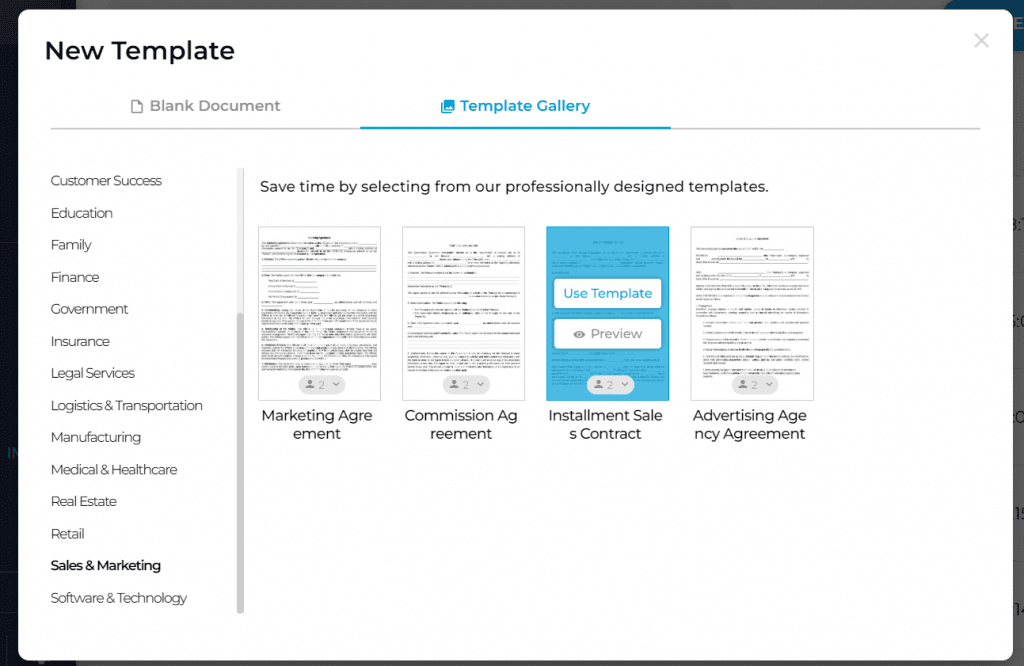 With Fill eSignature, there's no need for you to draft an entire contract and start with a blank page. Just make sure to never miss out on the crucial details. See to it that before you send your document over for signing, it already has all the signature fields marked or highlighted. With Fill, you can easily highlight the areas where your signer needs to sign. Once it's ready, you can send your signature request via direct link or email. You can also send your electronic contract by fax.
Take a free tour to learn more about how our eSignature service can help automate and streamline your contract management workflow.
Benefits of Using Fill to Create an Electronic Contract
Now that you've learned how to make an electronic contract, you can legalize your transactions and protect yourself from dealing with unfortunate consequences should the other party fails to fulfill the agreed terms. Using Fill to create contracts also makes it easier for you to close some urgent deals.
With Fill, you can:
create contracts using professionally designed templates

formally send an eSignature request via fax, direct link, or email

keep track of every document signed and send follow-ups if needed

secure your documents using 256-bit military-grade encryption

meet the requirements to maintain compliance 

safely store your files in the cloud and access them from anywhere using any device

create, edit and sign contracts while on the go
Final Thoughts
By creating an electronic contract, you can save yourself the hassle of writing all your terms and conditions on paper. It also speeds up your contract signing process since you can skip the need to print and scan documents. If you know how to create an electronic contract, you could gain a competitive advantage over your competitors and seamlessly close deals without delays.
If you need a secure and reliable e-signature solution for creating electronic contracts and legally binding electronic signatures, you don't need to look further. With Fill eSignature, you can create and sign agreements that fully serve your purpose. Whether for work or business, our mobile and web platform has all the tools you need to fulfill your contract signing – starting from creation to execution.
Sign up for a free Fill account today to get started.