The main difference between Typeform and Jotform lies in their survey capabilities. Jotform is well-loved for its extensive range of fully customizable survey templates. Typeform's appeal lies significantly in its smooth, stylish design and engaging survey style.
Comparing Jotform vs. Typeform
| | | | | |
| --- | --- | --- | --- | --- |
|   | Survey Capability | Real-time Notifications | Spam Protection | Customer Support |
| Jotform | Advanced survey customization options | Email notifications | Advanced | Yes |
| Typeform | Interactive, engaging survey interface | Dashboard and email notifications | Advanced | Yes |
Responsive Design
Comparing Jotform vs. Typeform, both excel in responsive design, ensuring a smooth experience on any device. Whether you're viewing a form on your desktop, smartphone, or tablet, the user interface adapts without any hiccups.
Jotform goes the extra mile with its array of custom design options, which can turn your forms into a perfect match for your brand theme.
In contrast, Typeform adheres to a more minimalist design principle, emphasizing simplicity and ease of use.
Conditional Logic
Let's examine conditional logic more closely in our Typeform vs. Jotform comparison.
The conditional logic offered by Jotform stands out. It's user-friendly and flexible. With this feature, you can modify fields, change pages, or even send emails based on user responses, all within Jotform's system.
Typeform enables a custom path in your form or survey, depending on the answers. It adds a personal touch; however, compared to Jotform, it seems trickier to some.
Survey Capability
We'll talk about survey capability next in this Typeform and Jotform comparison.
With Jotform, you'll benefit from an extensive selection of customizable survey templates. Moreover, due to the user-friendly drag-and-drop function, crafting surveys is incredibly straightforward.
Meanwhile, Typeform is adored for its smooth design and engaging survey style. It presents users with a single question at a time, averting survey burnout. Additionally, its attractive themes enhance the overall user experience.
Real-Time Notifications
With Jotform, you're always in the know. It sends email notifications each time someone fills your form, helping you stay responsive to users. You can also modify these alerts and integrate them with your preferred workflow.
Unlike Jotform, Typeform notifies you about responses in your user dashboard's Responses section. However, setting up email notifications requires many steps to pull off.
Spam Protection
Comparing Jotform vs. Typeform, let's focus on the critical spam protection feature. 
Both platforms vastly minimize this risk, though their design aimed at mitigating unwelcome responses. Jotform integrates CAPTCHA, keeping away the majority of spam bots that might sweep your forms otherwise.
Typeform, on the other hand, benefits from a smart spam detection system that automatically detects and eliminates suspicious entries.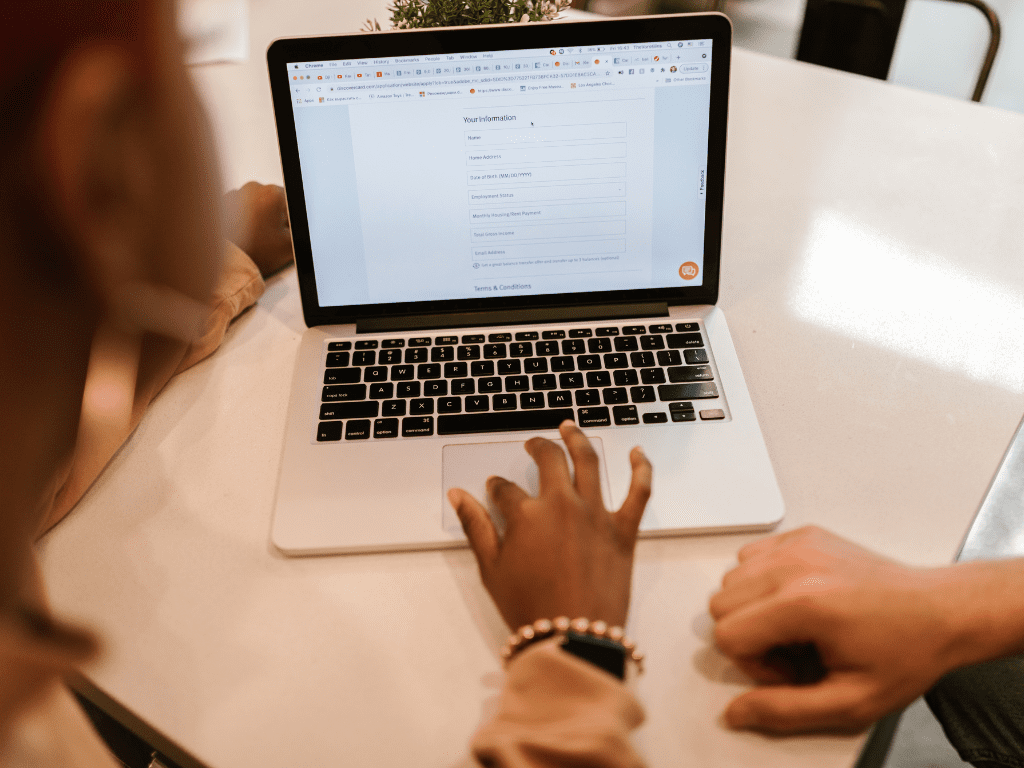 Reporting and Analytics
With Jotform, pulling comprehensive reports is a simple task. Whether graph-based visual reports or detailed spreadsheets, Jotform ensures effortless access to necessary data. Also, its Google Analytics integration aids in easily tracking form performance.
Typeform's Response Summary feature provides easy-to-understand feedback in a visually appealing format. Typeform doesn't connect directly to Google Analytics. However, you can link it via tools like Zapier.
Workflow Automation
As an alternative to Typeform, Jotform makes life easier by connecting with commonly used apps and services. What's great is that you can collect data and send it wherever you need it without lifting a finger. It supports electronic signatures, generates documents, and sets up task assignments.
In contrast, Typeform automates tasks such as updating Google Sheets with responses, sending tailored emails based on user input, or integrating with CRM tools like Hubspot. This automation aims to streamline data collection and management, enhancing workflow efficiency.
Customer Support
Jotform gives you access to an online forum to connect with the developer and user community for any help or concerns. You'll also find an extensive FAQ section and an email ticketing system for further assistance.
On the other hand, Typeform follows a more standard approach, featuring an extensive knowledge base that users can scour for troubleshooting. Customers can also reach out directly via their support email if the knowledge base does not provide the answers they seek. 
Payment Support
As a Typeform alternative, Jotform supports payments through PayPal, Square, Stripe, and many other processors. It provides options for different payment forms, such as product purchase, donation, or subscription.
On the other hand, Typeform seamlessly connects with PayPal and Stripe but needs a broader range of options than Jotform provides.
However, its intuitive design makes the payment collection process smooth and user-friendly. Therefore, while Jotform leads in terms of variety, Typeform might be the choice for those who prioritize design above all else.

Discovering Fill: The Best Alternative to Jotform 
Having thoroughly explored Typeform, we've found Fill. Let's take a look at what makes Fill an appealing Jotform alternative.
Fill offers a wide range of professional templates to ease your form-making journey. You can customize these templates to match your brand's style. This feature helps keep your brand's image consistent in all your forms.
Fill stands out not just for looks but also for its accessibility. Forms can also be personalized and submitted in under 10 minutes. It quickly enhances your customer's experience.
Furthermore, Fill's forms offer lasting utility. You can use them repeatedly and distribute them to many recipients, enhancing efficiency.
But what sets Fill apart is its superior integrations. You can connect it to tools like Zapier, Gmail, Google Drive, and Google Workspace. This seamless integration boosts your workflow and productivity, giving Fill a distinct edge.