Automating document processes used to be a challenge, but with Zapier, this is no longer the case. With the help of this automation tool, connecting to your favorite apps is as easy as a few mouse clicks. You can even streamline tasks and create custom actions without writing a single line of code.
Thankfully, Fill supports Zapier integration, which lets you connect easily to apps like QuickBooks, HubSpot, and Salesforce.
How does it work? That's what you are about to find out in this post.
App Integration Made Easy
With app integration, you can leverage the power of multiple applications to create a seamless workflow that helps boost productivity. Instead of switching between different apps to complete a task, you can now access all the necessary tools within one platform. Such a feature can be handy for businesses, particularly those that rely on multiple applications to manage their daily operations.
Fill's Zapier integration is no different.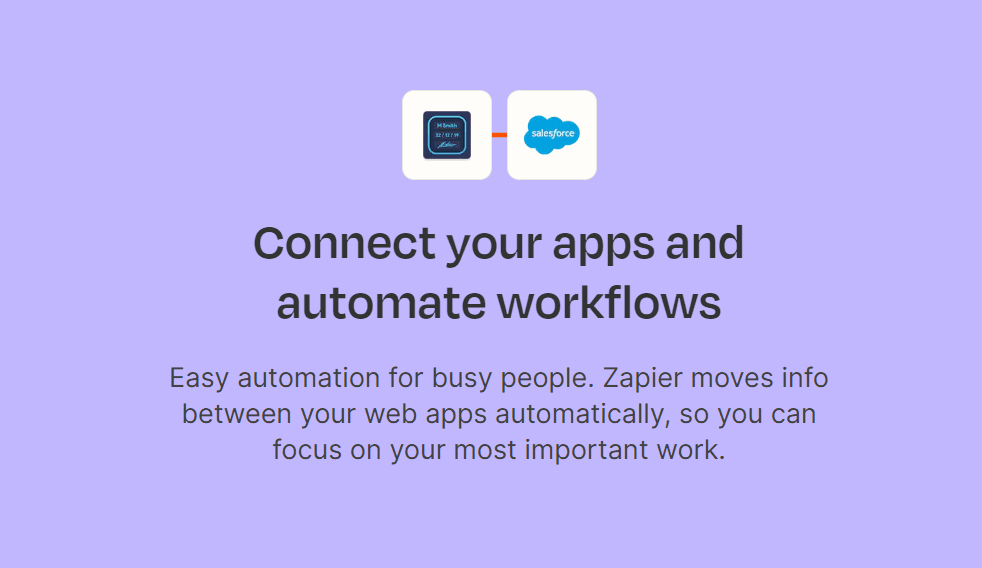 How Does Fill's Zapier Integration Work
Through Zapier, you can integrate document signing and form filling into your workflow. You can automate repetitive tasks such as sending reminders to signers. You can also monitor the status of your signature requests in real time.
Best of all, you do not need to open the Fill app to do this. Once connected, you can immediately access our app's features within your existing platform. For instance, every time a request for eSignature gets completed, you can have Salesforce update your lead records automatically. There's no need for manual intervention or data entry.
By using Zapier to integrate Fill with other apps, you can:
Automate the process of sending documents for eSignature
Trigger specific actions (e.g., update contacts) based on completed documents
Streamline approval workflows by automatically routing documents to the appropriate stakeholders
Create new documents using reusable templates
Publish live forms and instantly integrate them with third-party CRM (Customer Relationship Management) systems
Configuring Fill to Work With Zapier
Configuring Fill to work with Zapier does not require any coding skills. Simply follow these instructions, and you'll be able to streamline your document management processes in no time.
Go to the Fill website, sign up, and log in to your account.
Create a Zapier account. You can go to the Zapier website to create one.
Go to Fill's Zapier app page. Scroll down to the section where you can see a list of popular integrations.
Pick an app to pair Fill with. Or, you can use the search bar to narrow down your options.
Next, you will see a list of supported triggers and actions. Select your desired action for a specific trigger event. For example, you could choose "Document Sent" as the trigger to create a new task in Asana.
Log in to your selected app, then follow the prompts, including authorizing the Fill connection to Zapier.
Test your automation to make sure that everything is working correctly. Once you have confirmed it is functioning properly, you can deploy the automation and let it run independently.
Note: It is crucial to monitor your automation regularly. See if it continues to work correctly and make adjustments if necessary.
Examples of apps that you can connect with Fill using Zapier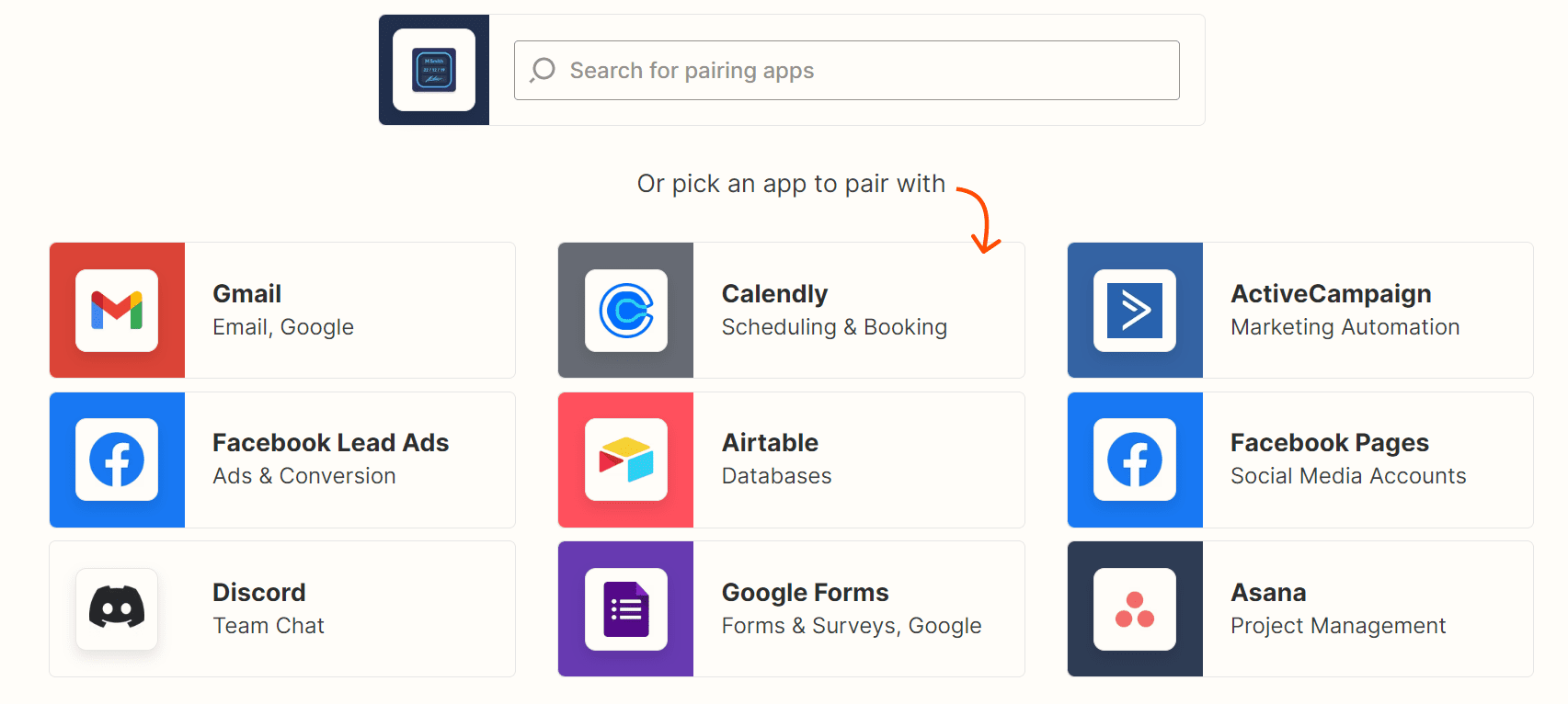 Gmail: Connecting Fill to Gmail lets you transform your inbox into a powerful productivity tool.
Google Forms: Using Zapier integration, you can have Fill send responses to Google Forms directly and vice versa.
Microsoft Office 365: Connecting our eSignature app with Office 365 lets you quickly sign and send documents directly from your office application suite.
QuickBooks: This integration allows for seamless synchronization of financial data between Fill and QuickBooks.
HubSpot: By integrating Fill with HubSpot, you can gain further insights into the effectiveness of your lead generation process, resulting in better ROI.
Salesforce: This integration with Salesforce can help streamline your sales process, which is necessary for driving long-term growth and repeat business.
Why Use Zapier to Connect Fill With Other Apps?
Here are the top five reasons why using Zapier on Fill can help your business gain a competitive advantage:
1. Saves time and effort
Zapier can free up your team's time to focus on more important work. It also eliminates the need for manual data entry, allowing your team to be more productive and efficient.
2. Increases productivity
By automating workflows, you can get more tasks done in less time. You can speed up transactions, potentially leading to higher profits and improved overall performance.
3. Improves accuracy
Streamlining processes using Zapier automation can significantly minimize the risk of human errors. In doing so, you can avoid workflow disruptions that often cause delays and missed deadlines.
4. Faster document turnarounds
Integration with Fill allows other apps to speed up the processes for document creation and signature requests. Not only does this help improve customer satisfaction, but it also leads to faster decision-making and better teamwork.
5. Scalable and user-friendly
Integrating Fill using Zapier is a straightforward process that any user without technical expertise can quickly accomplish. It also makes it easier for anyone to customize or modify their integrations according to their changing needs.
Take Control of Your Workflow With Fill on Zapier
Fill's Zapier integration lets you easily connect with third-party apps and automate tasks without frequently switching between platforms. It frees you from the busy work, so you have more time to focus on the core aspects of your business.
Start automating your workflow for a more efficient and productive workday.
Get started with Fill today.