If you're like most people, you probably don't enjoy filling out paperwork, and you may go to great lengths to avoid it. But fortunately, electronic signatures are available these days, and they are faster, more secure, and easier to use.
An e-signature is a digital version of your written signature, and it's perfect for businesses when signing documents that want to reduce the amount of paperwork they use. They are also legally binding as long as they comply with ESIGN Act.
So, whether you want to use digital signatures for personal or business, here are the top five e signatures features you need right now when choosing an e-signature service.
Table of Contents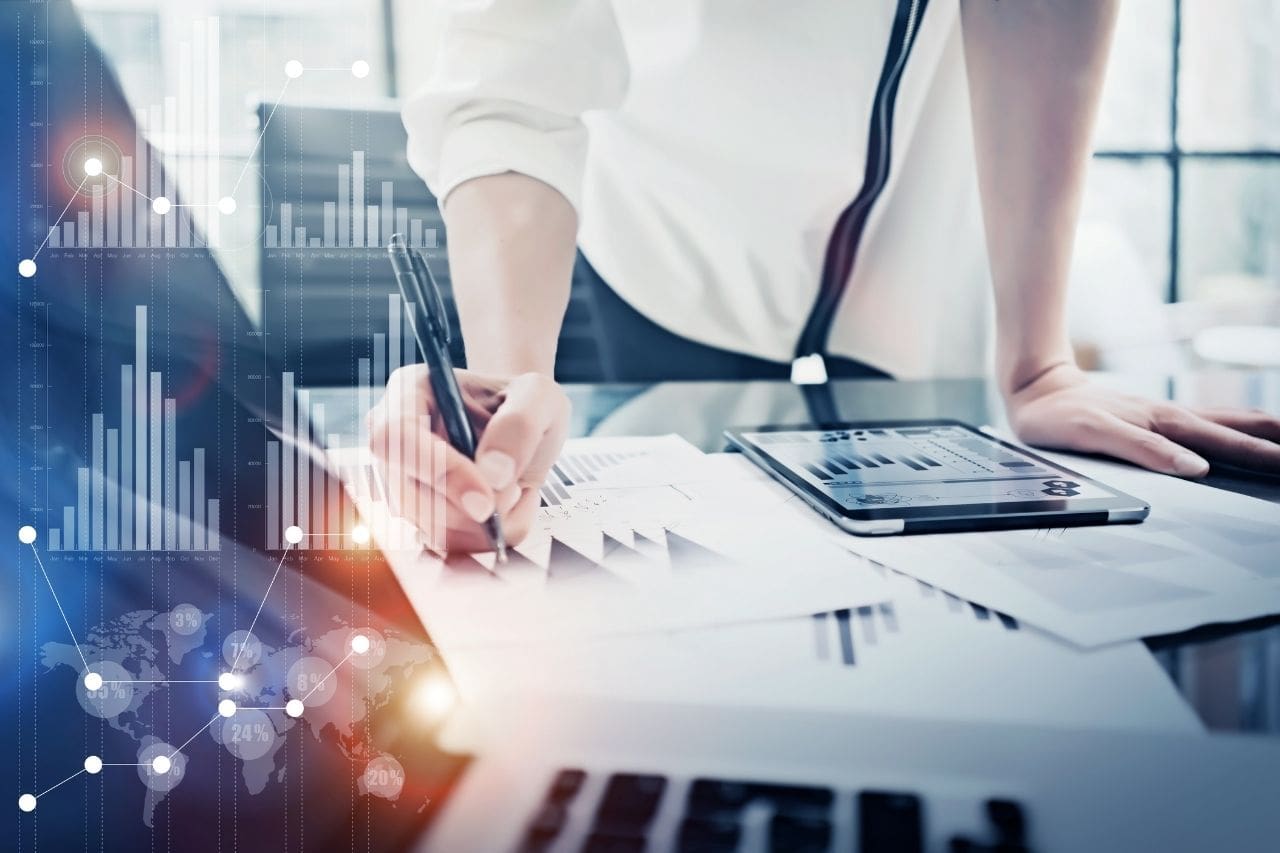 1. Smooth Signing Experience
A smooth signing experience is one of the top e signatures features you should look for when comparing digital signature apps. Find one that can capture documents through a built-in scanner and lets you attach your signature instantly on any device.
It's important to select an e-signature with a user-friendly interface designed for both smartphones and tablets. It should also have cross-platform features where it can work on iOS, Android, Windows, and Mac.
You should intuitively navigate the document, add fields such as your name and title, and sign with a finger or stylus. The final step should be straightforward, allowing you to download or print the signed documents.
2. Easy Sending and Tracking
The second top e-signatures feature to look for is the easy sending and tracking option. Easy sending means the digital signature mobile app lets you send the signed documents right away without too many steps that may overwhelm you.
It should only take a few buttons and steps before you can send it to the recipient. Moreover, you should see the status of the document on the app. It's even better if you can receive real-time notifications of who already signed it.
Easy sending and tracking of electronic signatures lessen the delay and errors that often happens in paper-based processes. Another feature related to tracking is that it can also support multiple recipients for document signing.
Multiple recipients can sign the document in one go, so you won't have to send the document, which can be time-consuming manually. Moreover, you can easily track who has signed it already.
3. Secure Storage
E-signature developers and vendors vary in how they store and protect signed documents. It's important to understand how your preferred e-signature vendor stores and secures documents to ensure that they protect your data.
One e-signature feature to look for is secure storage, and the documents are accessible only to authorized individuals in a safe location. Additionally, e-signature storage should have strong encryption to ensure that documents are not tampered with.
This feature also ensures that only the intended signer can sign a document and that it cannot be changed after it has been signed. Look for an industry-standard 256-bit end-to-end encryption, especially when dealing with sensitive data.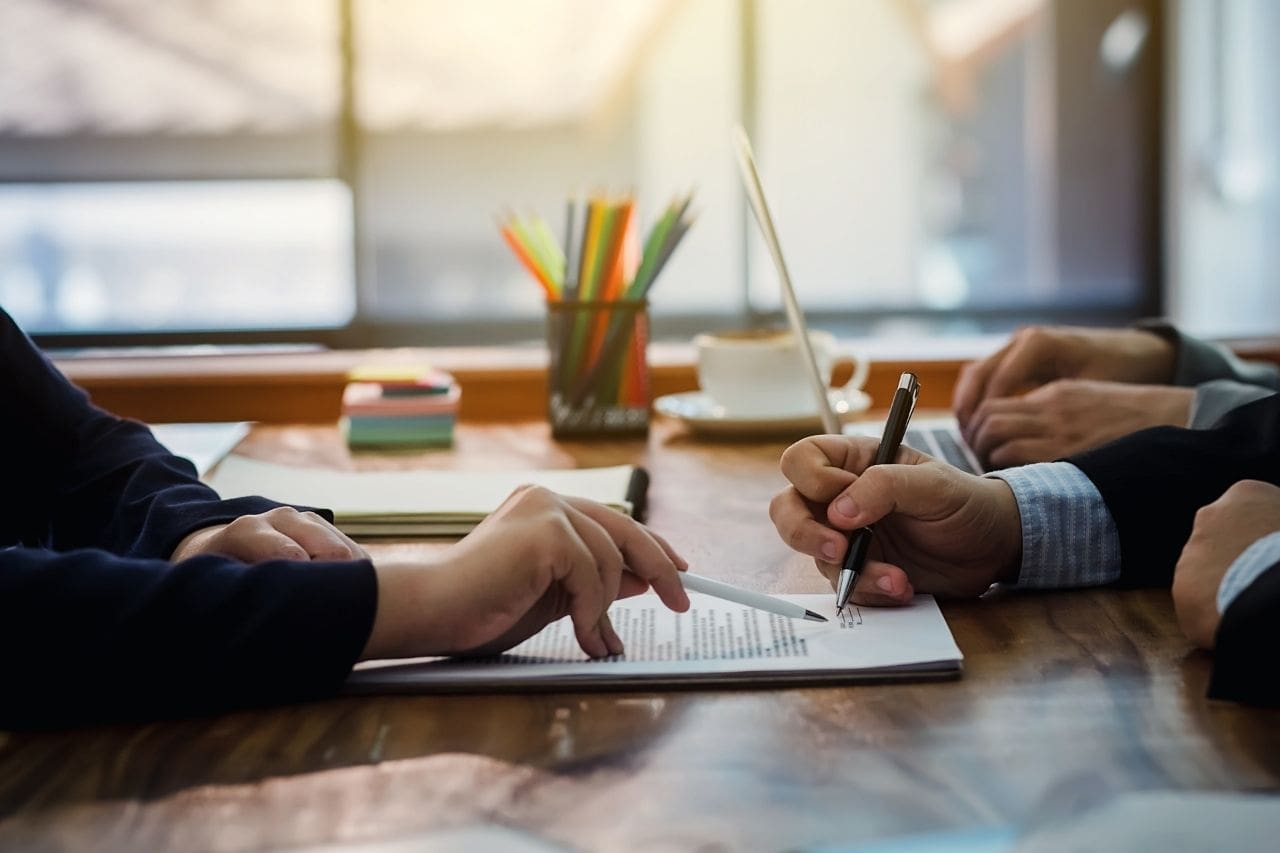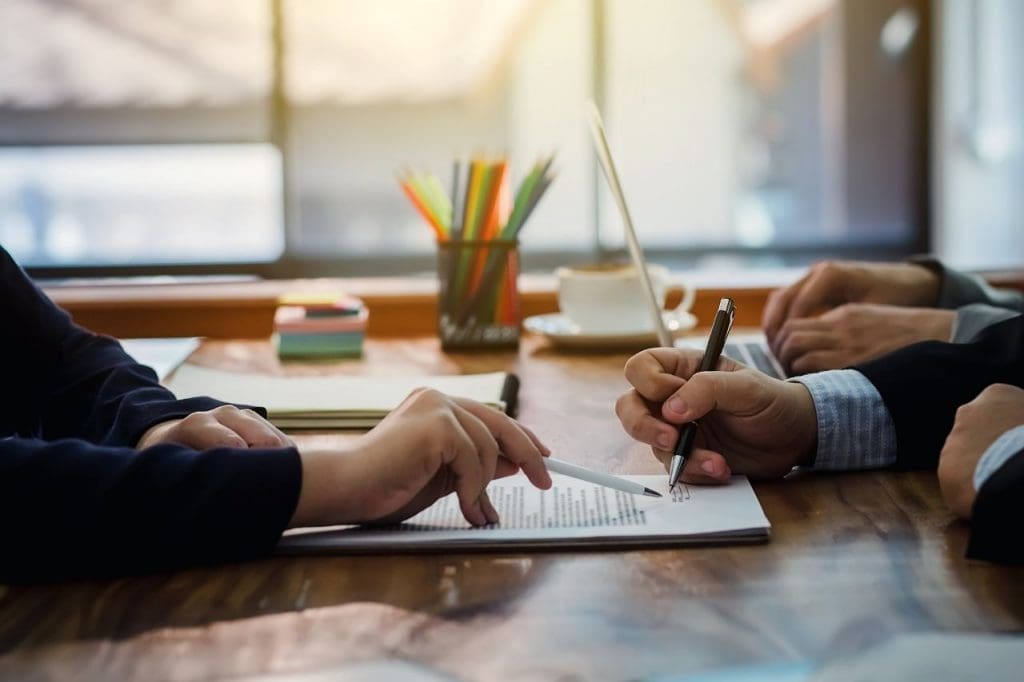 4. Legally Binding
One of the most essential e-signature features to look for is that the service can process the documents and make them legally binding, which means the digital app solution complies with the ESIGN Act.
The signatures you collect through the digital signature service will be legally binding in court. Without this feature, you may not be able to use e-signatures in certain situations.
The process of signing must authenticate the signers, show consent and intent, and provide final proof. For example, if you're collecting e-signatures for a contract, you'll need to ensure that the elements to make it legally binding exist in the service. Otherwise, the contract may not be valid.
5. Affordable Pricing
There are several e-signature providers on the market, and the price of their services can vary widely. E-signature solutions generally fall into one of two pricing models: subscription-based, transaction-based, or pay-as-you-go.
With a subscription-based model, you pay a monthly or yearly fee for accessing the e-signature software. Such type of pricing model is often more affordable for businesses that plan to use e-signatures regularly.
Transaction-based pricing or pay-as-you-go means paying a fee for each document you sign electronically. Such pricing can be more costly if you only need to esign occasional documents.
However, it may be more convenient if you only need to sign a few documents at a time. When looking for top e-signatures features, compare prices from multiple providers to find the most affordable option for your business needs.
6. * Bonus Excellent Customer Support
Excellent customer support is another e signatures feature to look for. The company you choose should have a team of experts who are available 24/7 to answer your questions and help you resolve any issues you may have.
They should also offer a money-back guarantee to ensure you're making the best decision for your business.
In addition, the company should offer a free trial so that you can try out the e signatures software before committing. By considering these e signatures features, take time and compare the prices and pricing models.
3-Step Process Signing With Fill
There you have it! 5 + 1 top e signatures features you should look for as you explore and look for the best electronic signature solution that best fits your needs.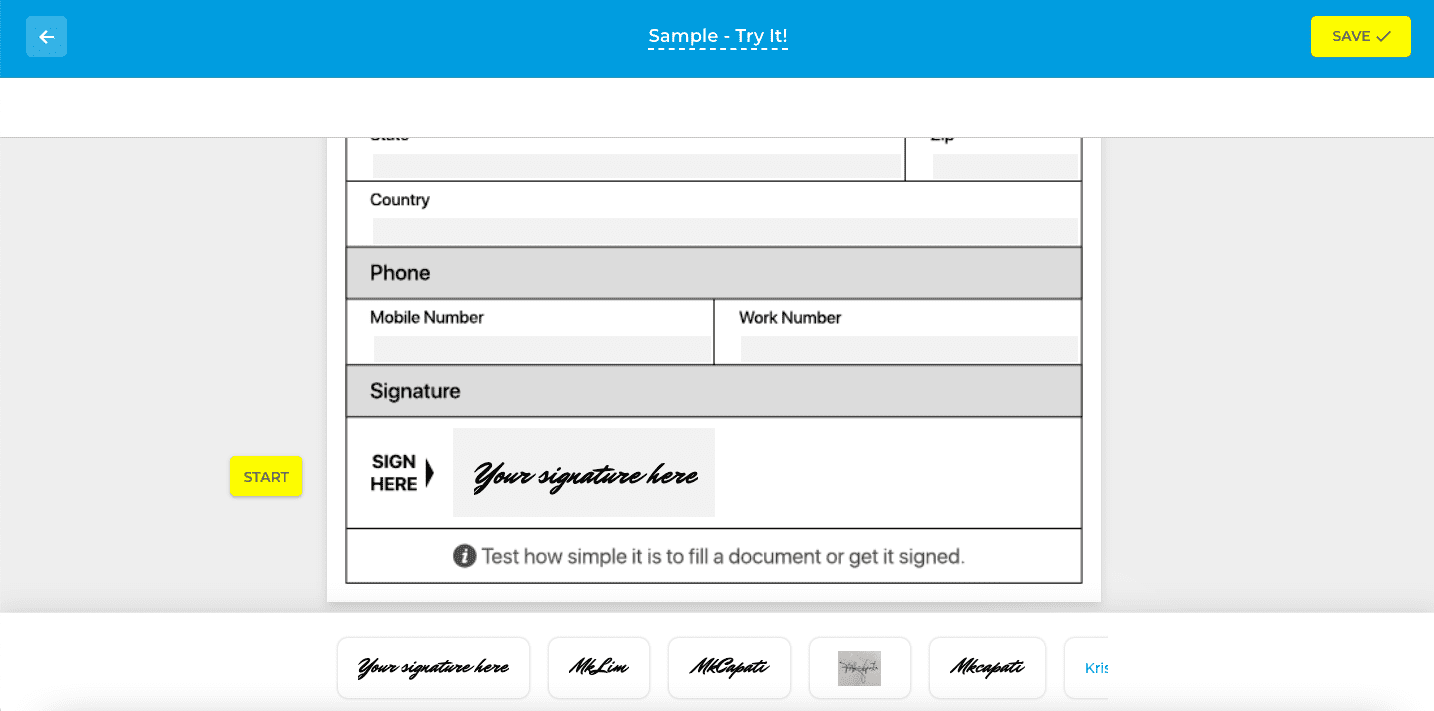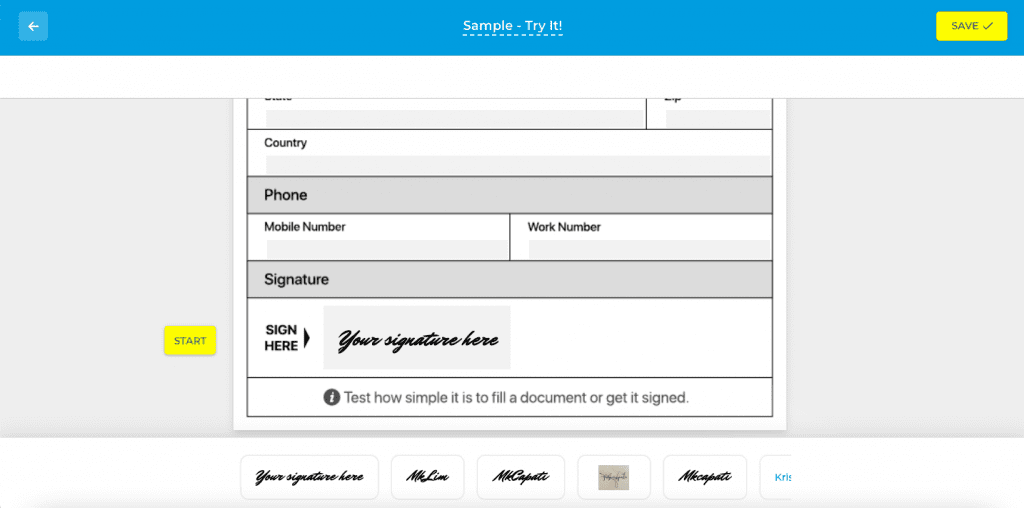 And with that being said, here's a quick tutorial on how to use Fill, a digital signature app that also works like a Swiss army knife.
You can scan documents, save them as PDFs, attach annotations, create and edit customize templates like contracts and agreements, and so much more.
1. Visit the Fill website and sign up for a free account. Use an active email address to verify your account to get started.
2. Click Start Now in the upper right corner and click Only You if you have a PDF file you need to sign. Just upload it on Fill.
3. A window will pop out showing your document. Create or upload your signature to sign the document and click Save.
Final Thoughts: E Signatures Features to Look For
There you have it, the top 5 e-signature features to look for in a digital signature or electronic signature solution. We hope that you will find this article useful as you check out the available options in the market.
To summarize, always look for a smooth signing experience, easy sending and tracking option, secure cloud storage, and legally binding and affordable pricing plan. If you're looking for one, then read further. We have a suggestion.
Fill is the solution for you if you're looking for an easy way to go paperless, sign documents quickly and securely, and access excellent customer support.
We offer affordable pricing plans that will fit any budget, and our legally binding, customized templates are perfect for business owners and entrepreneurs.
Plus, our team is always available to help with whatever you need. Give Fill a try today!