Are you tired of the endless back-and-forth involved in signing paperwork manually? Fill's document tracking for eSignatures streamlines the process of monitoring signed forms and contracts.
In this post, we'll explore the benefits of the document tracking feature on Fill and how it can make your contract management process more efficient. Whether you're a small business owner or part of a large organization, document monitoring can help you stay ahead of deadlines and close deals faster.
What Is Document Tracking?
Document tracking for eSignatures refers to the ability to monitor the progress of a digital contract as it gets signed online. This feature follows all sent documents and informs you of who has signed and when they have done so.
Fill offers document tracking as a standard feature. It allows you to see the status of a document at any time. Since you know who has signed it and who has failed to do so, you can easily follow up on pending documents.
Document tracking is essential for businesses that deal with multiple documents, ensuring that they are signed and returned promptly. It can also be helpful for individuals who sign and send electronic records regularly. Document monitoring expedites the process of getting eSignatures, saving time and effort compared to traditional methods like printing, signing, and scanning.
In addition to tracking the signing process, Fill offers features that can help you manage your signed documents. These include cloud storage and organization, document history, and real-time audit trails. These features can help ensure your contracts and forms are secure and easily accessible.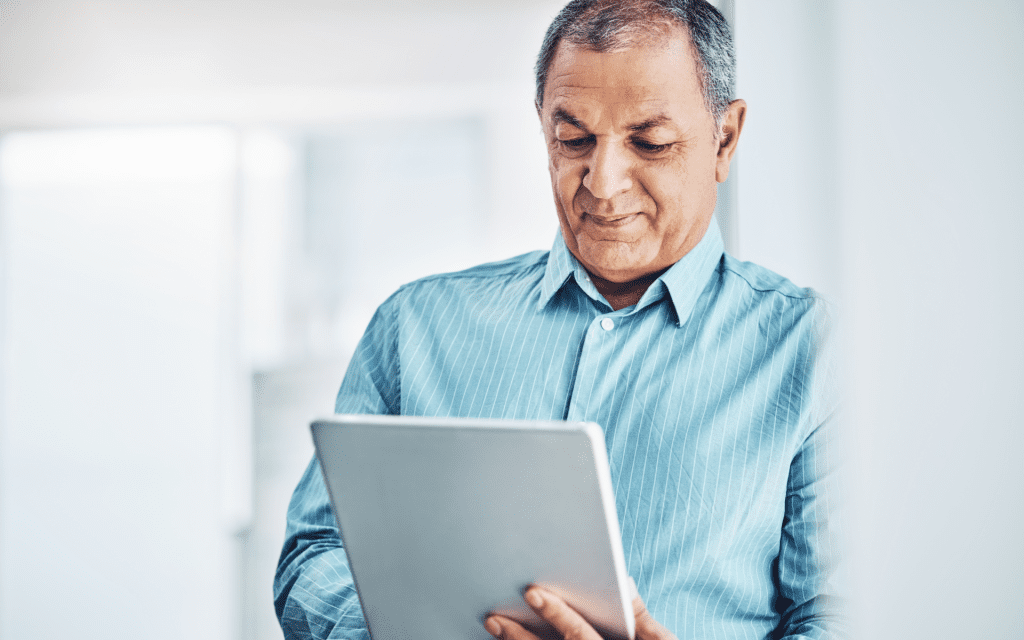 Track Documents Easily With Real-Time Audit Trails
In Fill, a real-time audit trail records events related to a specific document, form, or contract. Users can utilize this audit trail to check the events during the signing process. It can track multiple signatories and even give user location details at the time of signing.
Real-time audit trails can be beneficial for organizations that must maintain a record of the signing process for regulatory or compliance purposes. For example, a financial institution may need to keep an audit trail of all signed documents to comply with banking regulations.
This feature can also help identify potential issues that may have occurred during the signing process. For example, the audit trail will reveal if someone other than the intended signer accesses or alters a document. This awareness will help you take corrective action as soon as possible.
Overall, real-time audit trails can provide a valuable source of information to help ensure the integrity and security of any signed document.
What to Look for in a Document Tracking System
There are several features you may want to consider when looking for a document tracking system in eSignature applications:
Secure storage and encryption
Make sure the system you choose has secure storage for your documents, with proper protection against unauthorized access or tampering. Ideally, a viable eSignature app should have 256-bit encryption for maximum document protection.
Real-time audit trails
A sound document tracking system should record all activity related to a document, including who has accessed it and when, as well as any changes made. It should also send regular updates to users on each activity related to a document.
Convenient notifications
Look for a system that sends email or app notifications for significant events in the signing process. These events typically include successful document transmissions and form or contract accomplishment.
Cross-platform access
It would be best to look for an eSignature platform where you can track documents from any device. Fill allows you to access your documents on the web or from Windows, macOS, iOS, and Android. These dedicated apps make it effortless for your organization to access files faster.
Regulations compliance
A document tracking system that complies with various regulations, such as HIPAA, ensures that your business meets the requirements for storing and managing your documents. This feature helps to reduce the risk of non-compliance and maintain the trust of your customers, partners, and regulatory agencies.
Why Is Document Tracking Important for Businesses?
Document tracking is essential for businesses for several reasons:
Improved efficiency: Document tracking systems allow businesses to streamline their processes and reduce the time and effort required to manage documents. As a result, it can improve productivity.
Enhanced security: Document monitoring helps with secure storage and access controls to protect the confidentiality and integrity of sensitive business documents.
Helps with compliance: It makes it possible to meet regulatory requirements for document management. Keep in mind that business processes must comply with relevant laws and industry standards, especially in healthcare and finance.
Increased transparency: Document tracking systems provide a clear record of the history and status of a document, making it easier to track progress and resolve issues.
Improved customer service: With document monitoring, you can improve the customer experience by enabling quicker response times to customer inquiries and requests.
These benefits make document tracking a feature sought by countless businesses worldwide. It can even help you be more accountable to your stakeholders, thus fostering customer trust and loyalty.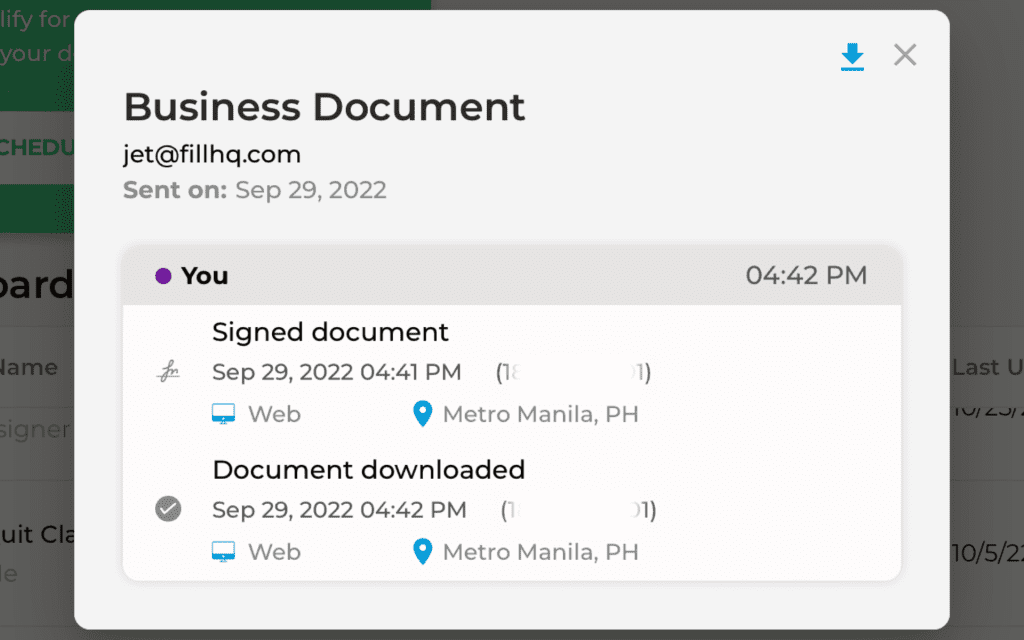 How to Use Document Tracking for eSignatures on Fill
Fill is an eSignature platform that allows users to create, edit, and track documents online. Here is a step-by-step guide on how to use the document tracking feature on Fill:
Go to the Fill website and sign up for an account.
Once you have an account, log in and enter your dashboard.
Next, click the Start Now button on the screen's top-right corner.
Select an option from the pop-up. You can upload and sign a document or request a signature. You can also create a new online form or edit a template. We'll use the Request Signature feature for this guide to track the document-signing process.
5. Once you've selected Request Signature, upload a file or choose from one of the hundreds of templates available on Fill.
6. The next step requires you to enter your personal information and the signer's details. There can be one or multiple signers, depending on the document. These fields are essential for monitoring progress later on.
7. Next, assign specific fields for the signer. Make sure to include one for their eSignature.
8. Once finished, click the Send button to complete the eSignature request.
9. Return to your dashboard, where you'll see the document status as Pending.
10. You can also check the progress bar and see the date and time of the last update. Open the logs to see detailed information about the document, including a real-time audit trail. You can also download the log as a PDF file.
That's how simple it is to track a document on Fill. The web app makes it incredibly easy and intuitive to monitor progress and ensure all documents get accomplished.
Effortless Document Tracking for eSignatures With Fill
If you're looking for an efficient and secure way to track the progress of your essential documents, look no further than Fill. With Fill, you can easily request eSignatures, track the progress of the document, and get notified upon completion.
The document tracking feature allows you to see who has viewed or signed the document and automatically set reminders to ensure timely completion.
But the convenience of document tracking doesn't compromise security. All documents are stored securely and protected with encryption and access controls. Signer ID verification can help you detect and deter fraud. And with compliance with relevant laws and regulations, you are assured that your eSigned records are legally binding.
So why waste time with the tedious process of printing, scanning, and emailing documents? Sign up for free and streamline your contract management process with Fill's convenient document tracking feature.