Nowadays, going paperless isn't something out of the ordinary. It simply means choosing a modern yet sustainable approach to cutting costs and improving productivity. It also means letting go of the traditional ways of storing and organizing documents in exchange for a faster and more secure way of handling files. With the help of paperless applications, you can work more efficiently without wasting time, space, and money.
In this post, we've listed the best paperless applications for improving efficiency and boosting productivity. With our top 8 paperless apps, you can do work from anywhere and legally sign documents from anywhere using only your computer or cell phone.
Table of Contents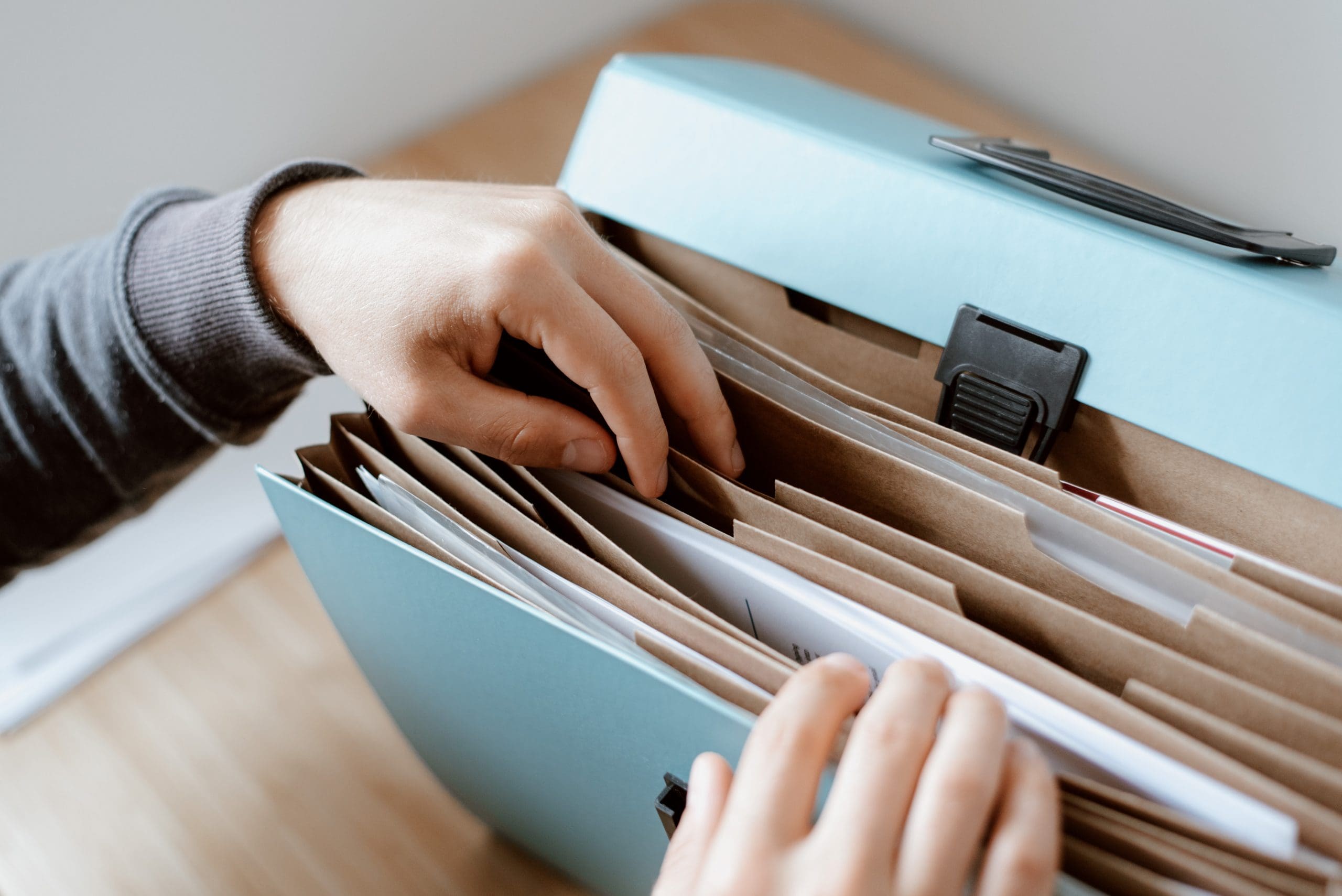 Eliminate the need to process documents manually. Find out why having a document signing app is essential for your business to succeed in today's modern society.
How to Go Paperless?
By going paperless, you gain the freedom to access your files from anywhere without the risk of folder misfilings. You can also save a lot of time organizing your documents since you can sort them out faster using custom labels and search filters. To go paperless, you need a way to convert your paper files into electronic records.
With paperless applications, you can digitize your hard copies and accomplish various tasks without wasting ink and paper.
What Is a Paperless App?
A paperless app is a type of application that you can install on your tablet, computer, or cell phone. With it, you can convert, store, and manage documents electronically without the tedious paperwork. There are also many types of paperless applications. Some of which are as follows:
Scanner apps

– for scanning documents and converting them into digital versions.

File management apps

– for online document management.

eSignature apps

– for creating electronic signatures and digital signing.

Form apps

– for creating and filling out online forms.

Automation apps

– for automating tasks and workflows.
Pros and Cons of Using Paperless Applications
Using a paperless app has its own set of pros and cons. Here are some of the advantages and disadvantages of using a paperless application.
Pros
It speeds up your document transactions.

It's easier to comply with industry standards by securing your documents using advanced security systems and data encryption.

Environment-friendly and cost-efficient.

It eliminates the need for manual data entry and reduces the risk of human errors.

You can access and execute documents remotely.
Cons
Hardware or software issues

Connectivity issues
Top 8 Paperless Applications for Boosting Productivity
1. Fill eSignature

2. Google Drive

3. Jotform

4. Zapier

5. Expensify

6. LogicalDOC

7. SwiftScan

8. DocuWare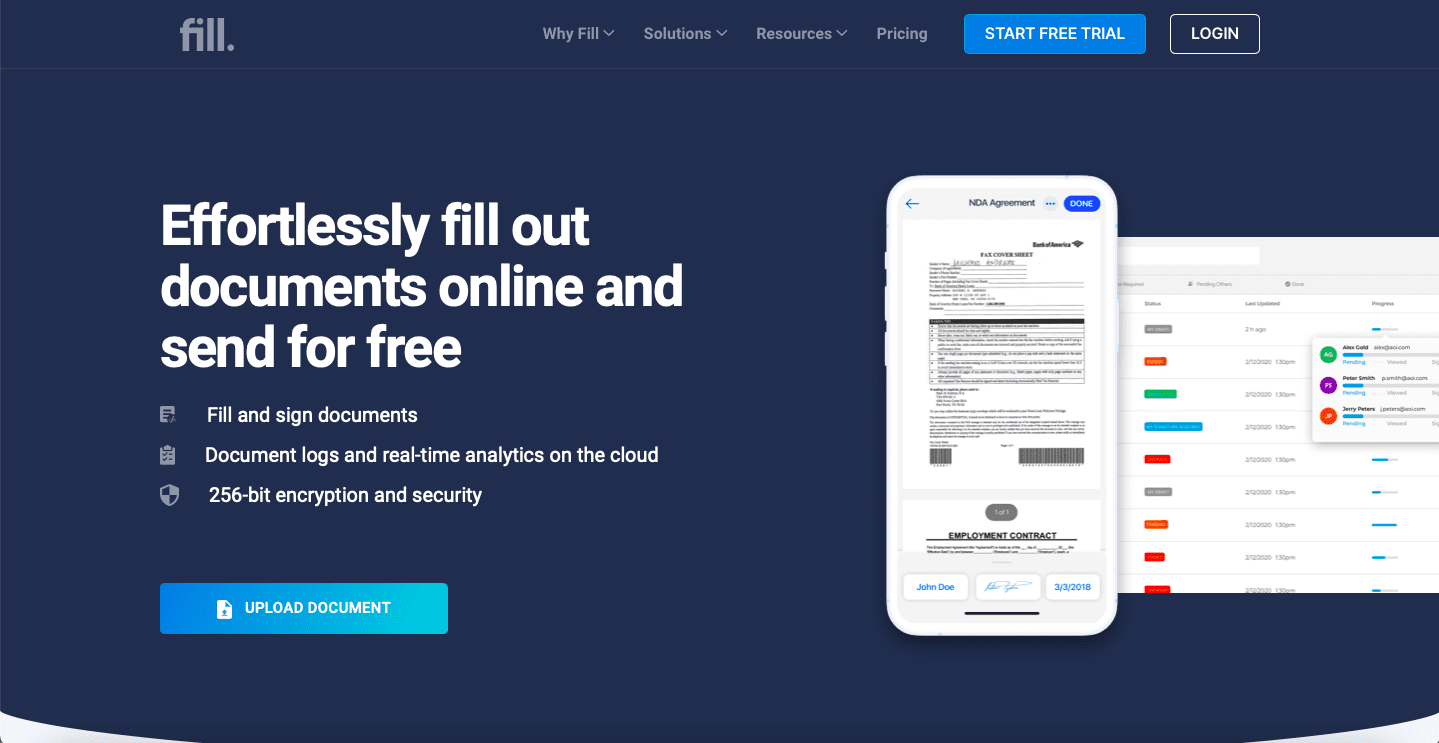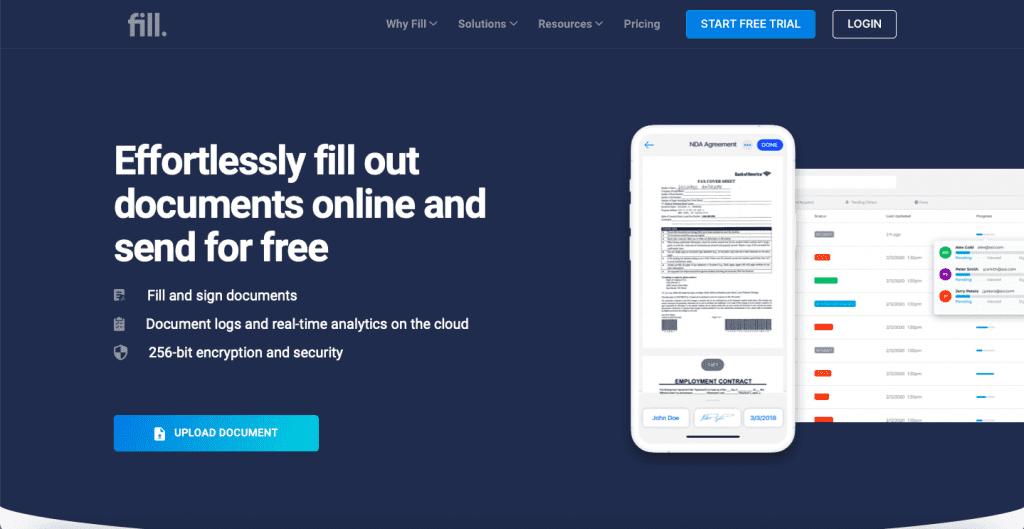 #1) Fill eSignature
Fill is a full-featured document signing app with cross-platform support. You can use our app on your phone, tablet, PC, or Mac. While document signing is Fill's core function, it can do more than that. You can use our multi-function app to scan paper documents, extract text from scanned images, edit PDFs, and create fillable forms.
With our app, you have a cost-efficient way to streamline your document process. You can also automate your workflows using API and third-party app integrations. When it comes to security and privacy, there's no need for you to worry. Our eSignature app uses the highest level of encryption to safeguard your data while at rest and in transit.
You can use Fill to:
Electronically sign documents

Fill out forms and edit PDFs
#2) Google Drive
Google Drive is ideal for storing and managing documents in the Cloud. It's a user-friendly app with advanced user controls, so it's easy to secure your documents and restrict unwanted access. This app is also great for document sharing since you can share files directly via email (Gmail) or link.
#3) Jotform
Jotform is an app for creating professional forms. With it, you can easily collect information without asking people to fill out your forms manually. This app is ideal for professionals and businesses looking for a secure and efficient way to collect data and process information.
#4) Zapier
Zapier is one of the best paperless applications for automating a wide variety of tasks. What it does is that it connects one app to another app to accomplish a particular goal or task. It's perfect for businesses and individuals looking to streamline document processes with zero coding and less effort.
#5) Expensify
Expensify is ideal for paperless expense tracking. Use it to scan receipts and track your expenses from your cell phone or computer. It's a handy app that helps you keep track of your spending habits without the paper clutter.
#6) LogicalDOC
If you want to eliminate paper from all your business processes, then LogicalDOC is what you need. It's a full-pledge paperless document management system that you can access online using your laptop or mobile device.
#7) SwiftScan
SwiftScan is a reliable and secure scanner app that you can use to digitize your paper receipts and forms. You can also use this app to scan QR codes and barcodes. What's great about this app is that you can instantly upload and backup your scanned files in the Cloud as it supports instant sharing to various cloud services like Google Drive, Dropbox, and iCloud.
#8) DocuWare
If you're serious about digital transformation, DocuWare enables you to implement a cloud-based document management system for your business or organization. It removes the burden of paper-based processes so you can focus on doing meaningful work.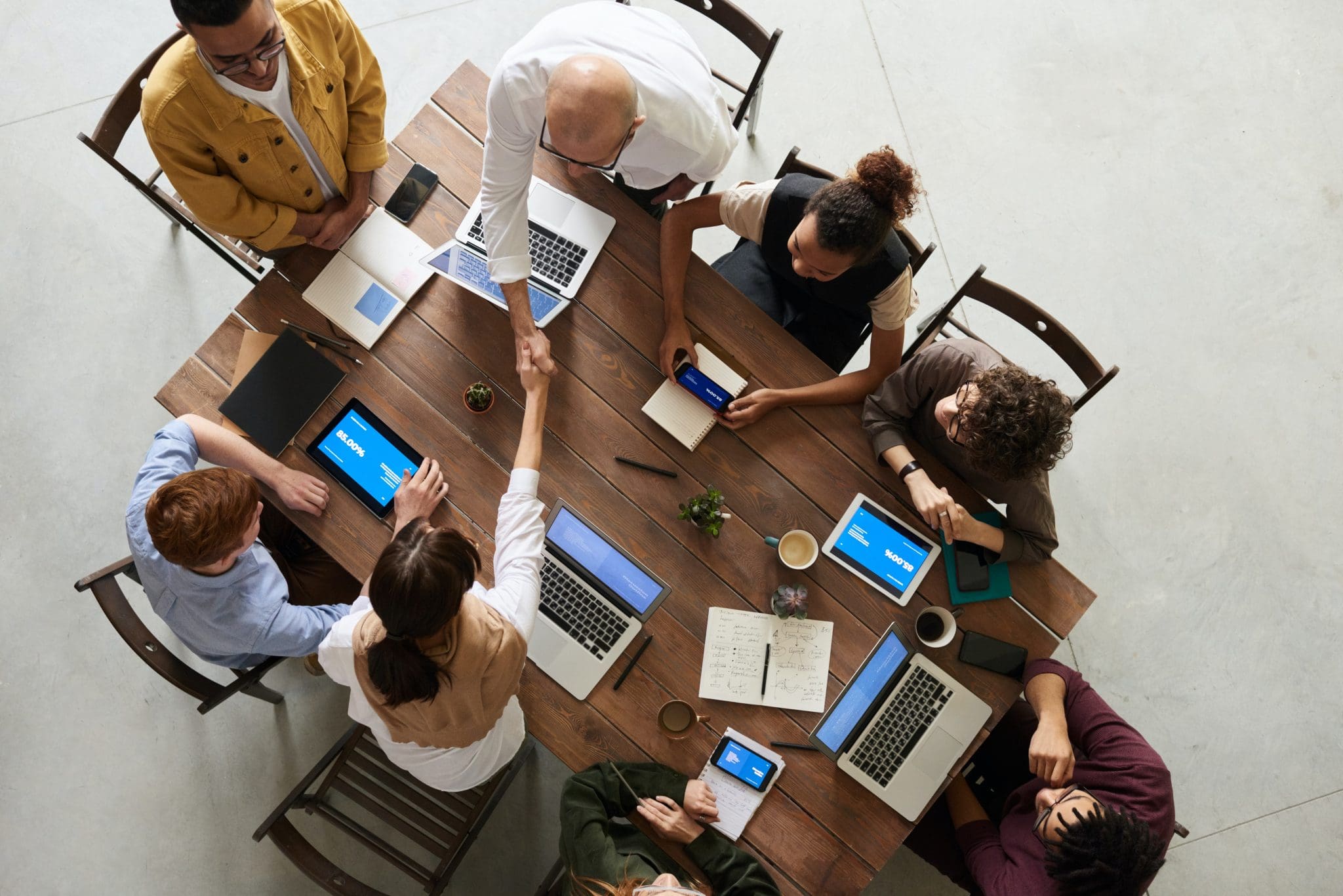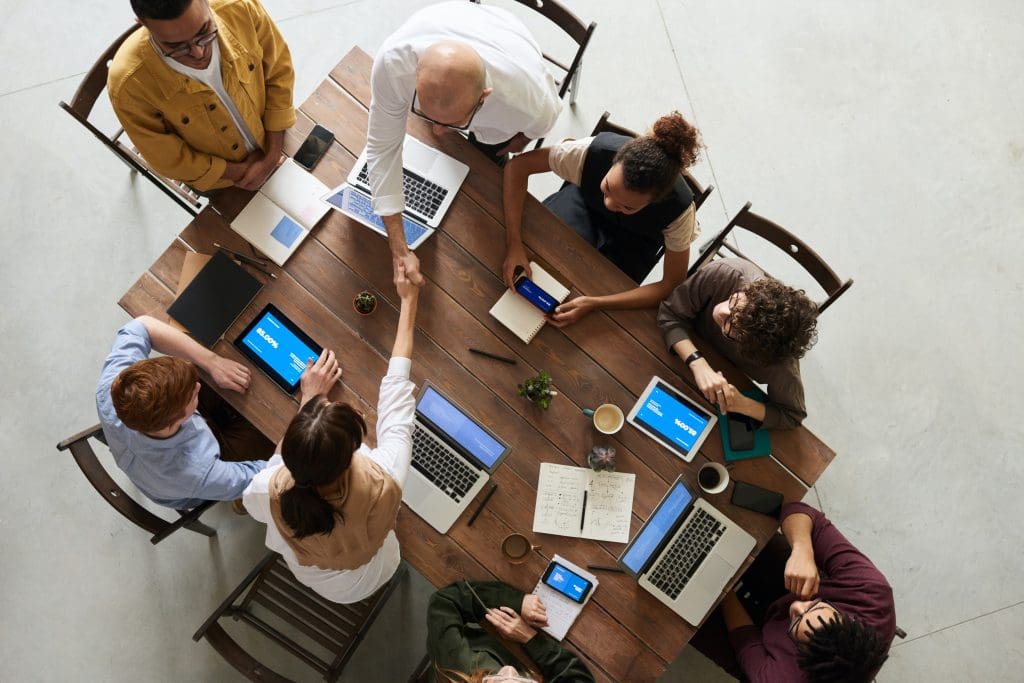 The Best Time to Start Your Paperless Journey Is Now
There's no better time to start your paperless journey than now. Knowing the importance of sustainability in today's modern society, it's about time that you weigh your options and let go of old habits that does nothing but waste your time and effort. With paperless applications, you can boost productivity while reducing paper waste. You can also do remote work or run a business without needing a physical workspace.
With Fill eSignature, you can fill and sign documents online while keeping track of each document activity in real-time. Start with a free account today and upgrade your account at any time.