Quote templates are getting hugely popular these days as it is a convenient way to do it quickly as well as effectively. People these days look for ways to make their job easier and also for ideas that can make their workplace more productive so that they can cram in a lot of work within a constricted window of time.
The good news is there are vendors and services out there these days that can make this happen by using the latest technological means to smoothen up the experience of creating quotes.
Fill quote templates
Fill makes creating and sending quotes easier than ever. Fill allows you to create quotes online and provides you with all the necessary features which can make the process easier for you. You just need to grab your smartphone or sit in front of a desktop with internet connectivity to access Fill's services and you will be working with quote templates and sending them over to clients in no time.
You can create quote templates with Fill and use them to create quotes at a lightning pace whenever you need to. Creating templates with Fill makes the job far easier for you which translates to better productivity creating a better opportunity for you to succeed.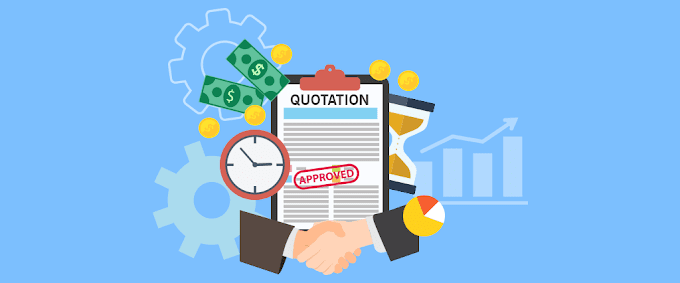 Quotes
Speaking in layman's terms, quotes are a statement from a vendor or supplier that lists out the stuff they are willing to dish out for a fitting price. Quotes are mostly concerned with the prices that a supplier can agree upon to sell their goods or services to a party. Quotes are generally time-bound and they act as an offer from the supplier that will only be valid if the purchaser is willing to acquire the goods or services within the specified period.
Creating quotes using Fill
Creating quotes is easier than ever with Fill. Suppliers often look for ways that can help them create quotes at faster rates to make sure that the negotiations between them and the purchaser are not delayed. Fill allows suppliers to use quote templates which significantly speeds up the process. In order to create quotes using Fill, you simply need to have a device with an internet connection using which you can log in to your Fill account using the credentials you signed up with.
After you have logged in to your Fill account you can simply follow the below steps to use quote templates or create quotes faster than ever.
Step 1: The homepage that appears on your screen after you have logged in has an upload document button which you can click to get started with the process of creating a quote.
Step 2: After you have clicked the upload document button, you can choose the document that you want to edit or the quote template that you want to use
Step 3: Choosing the document opens up a PDF editor where you can make the necessary changes to the quote template citing the requirements of the prospect order.
Step 4: You also have the option to add interactive fields into the PDF which will enable viewers to put down information or signatures if required. The Add Signature button allows you to put your signature in the document. You have the following choices for how to put down your signature on the document.
A) Upload scanned image of the signature
B) Use mouse to draw signature
C) Use touchpad to draw signature
D) Type your signature
Step 5: After you have included all the changes and the required fields, you can simply click on the Done button which marks the end of the process of creating your quote.
How Fill can make creating quotes easier for you
Fill is one of the best platforms out there that allows all-inclusive services to its customers to create quotes easily. It acts as a one-stop-shop where you can get all your needs for fulfilling your paperwork needs without using paper in the process of making quotes. Making quotes with Fill takes significantly less time than it usually takes to do it without using such a service.
Advantages of using Fill for quotes
There are a lot of advantages that are attached to the use of Fill eSignature services. Let us see how Fill eSignatures can change the way you have been making quotes allowing you to use a better and more effective process instead.
Sign easily and in a valid way
Signatures of the service providers or vendors is an essential part of any quote. Digitizing the process of sending quotes over calls for an electronic signature made on the document. You can easily do that with Fill with a click of a few buttons. Using eSignatures on documents is a legally valid way to verify the authenticity of those documents and its use is accepted by many international laws.
No more paperwork
You can completely exclude the use of paperwork in your office when using Fill eSignatures. Fill digitizes the entire process of creating, signing and sending over the quotes. This can save up a lot of costs that are usually incurred on paperwork and a lot of office space can also be spared to be used for other purposes rather than using them for storing piles of paper.
Faster creation of templates
Fill significantly speeds up the process of creating quotes and sending them over saving you a lot of your valuable time. You can use templates to create quotes that call for similar details and make minor tweaks to them to get the
Using Fill for quotes is an experience that cannot be replicated using any other service or a manual method of doing so. You will be working faster and smarter with Fill saving you a lot of time and money in the process. Go for Fill and watch you and your business go to the next level.