Signing paper documents is fast becoming a thing of the past. In today's highly digital environment, you no longer need to schedule an in-person meeting with all the contracting parties. Transactions can be finalized remotely using electronic signatures.
In this article, we will walk you through how to sign an agreement online. We'll also explore some of the benefits of online signing and a lot more.
How to Sign an Agreement Using Fill
A lot of people hesitate to use online signing because they think it's a complicated process. The truth is, it's actually pretty straightforward. You just need to pick an electronic signature application that's simple yet packs a lot of innovative features.
Fill is a top-rated choice among businesses from various industries, thanks to a sleek interface that's easy to navigate. The platform uses a high level of encryption to ensure that your contracts remain confidential. Our signer verification feature also allows you to confirm the identity of all the parties involved.
Moreover, we are also compliant with federal regulations and industry standards, including GDPR, GLBA, and HIPAA. Our cross-platform application is available on Mac, Windows, Android, and iOS. This allows you to sign documents on the go with your mobile device.
But enough about us. Let's learn how to sign an agreement using Fill.
1. Create an account on Fill. If you already have one, sign in.
2. On your dashboard, click Start Now.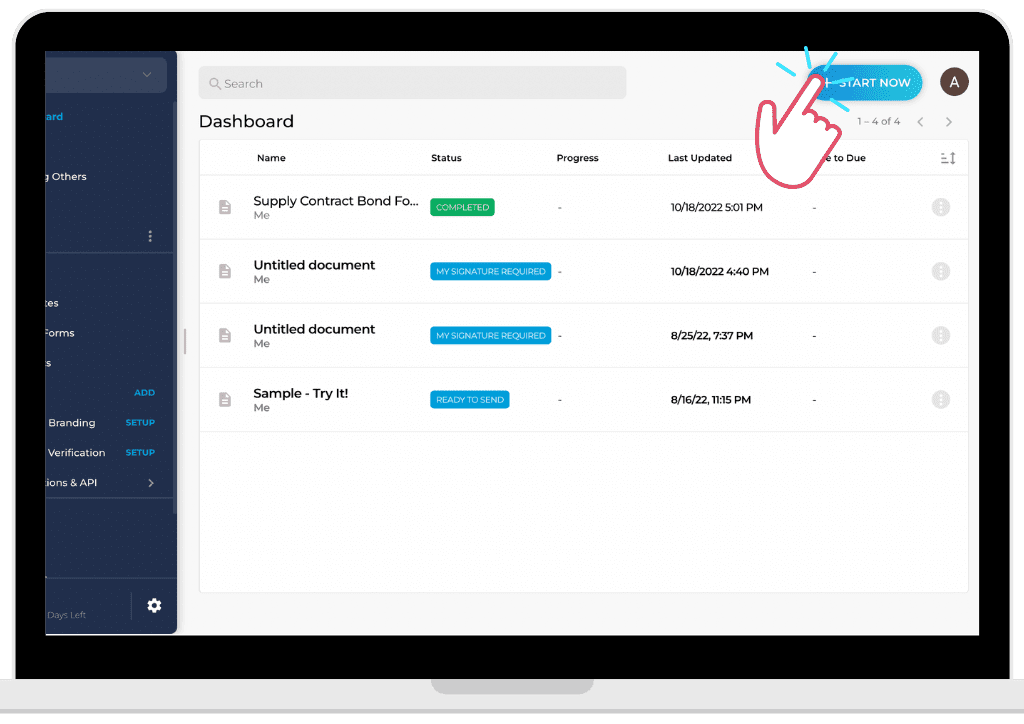 3. Select Request Signature. You can also select Only Me if you're the only person who needs to sign the agreement.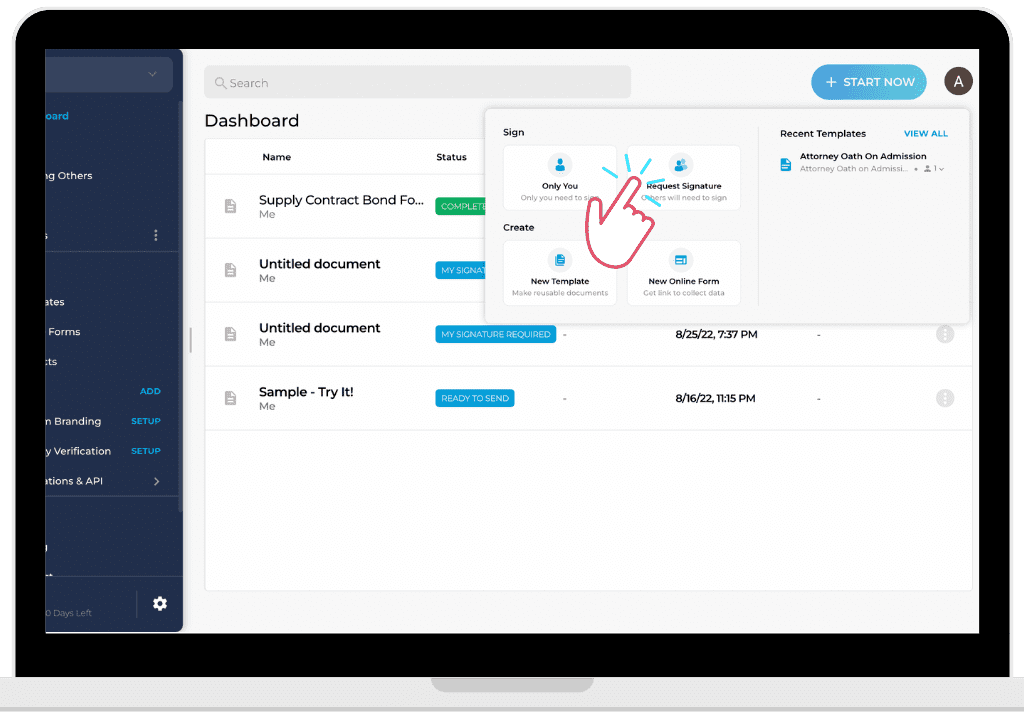 4. Drag and drop the document that you wish others to sign.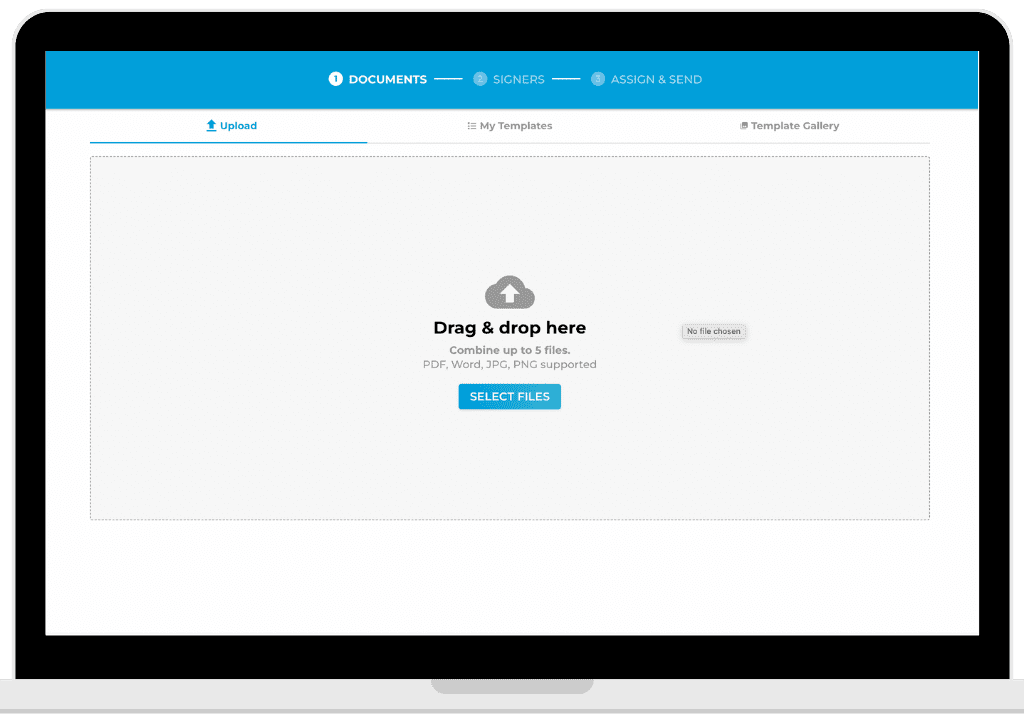 5. Type the file name and select the document type. Click Next.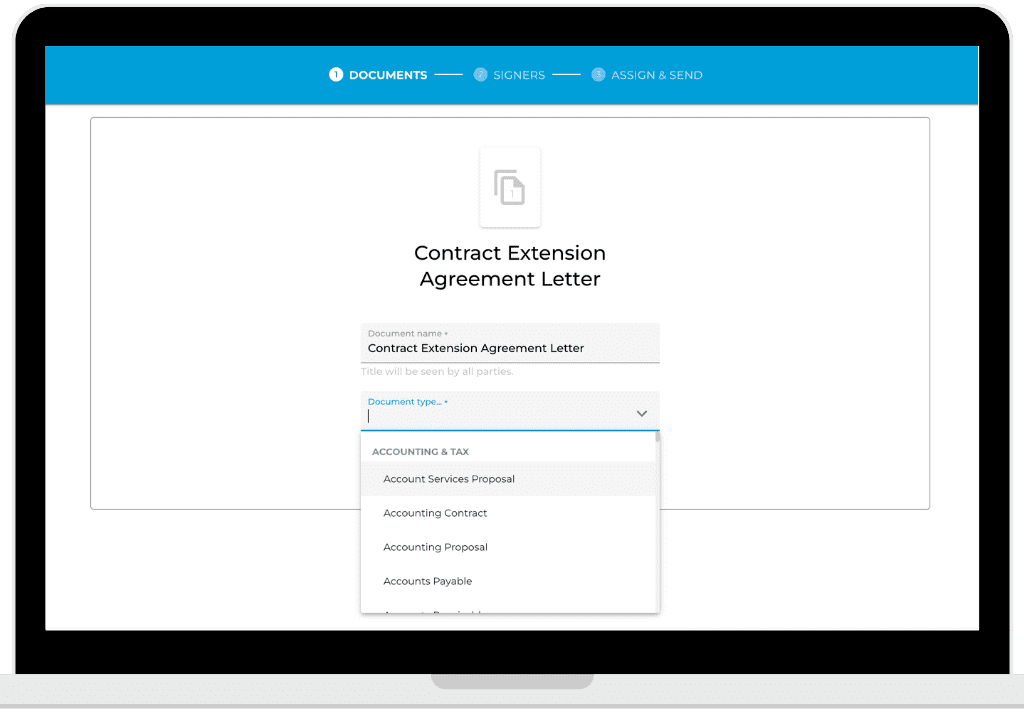 6. Input the contact information of the signers, including their first and last names as well as their email addresses.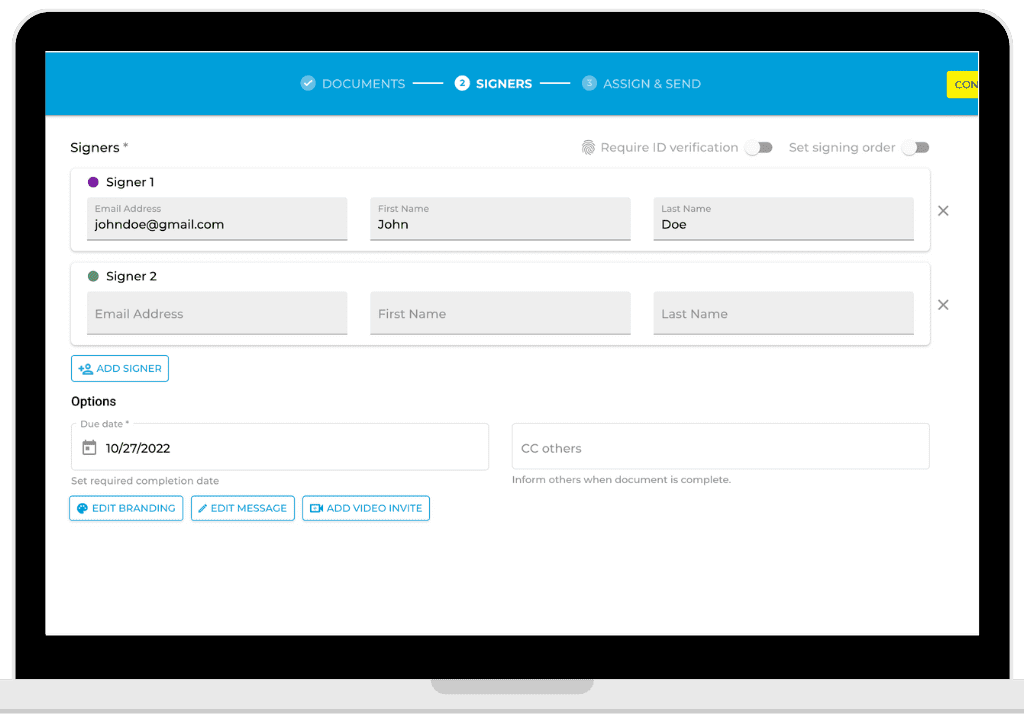 7. To add more signatories, simply click the Add Signer button.
8. You have the option to add a due date, customize branding, and add a personalized message. You can also CC others so they'll be notified when the document has been signed.
9. Enable Require ID verification and Set signing order.
10. Click Continue.
11. Add fillable fields. Simply drag and drop the fields to the appropriate fields.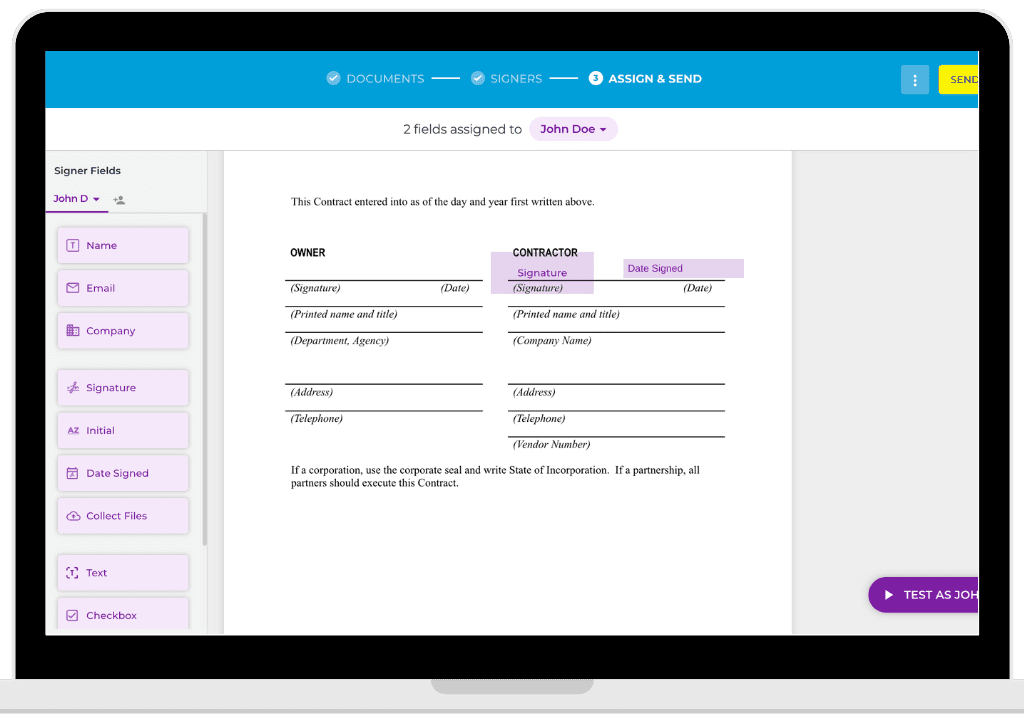 12. Click Send.
Signers will receive a notification in their email along with the link to the document. They don't need an account on Fill to sign an agreement online.
What Are Agreements?
Many people use the words "contract" and "agreement" interchangeably, like one is the synonym for the other. But by definition, they are two different terms. Although contracts are considered agreements, not all agreements are contracts.
An agreement is usually an arrangement or understanding reached between two or more parties. In an informal context, a verbal agreement is often enough. It's easy to say "yes" to a friend asking for a favor, and there are usually no legal consequences when you fail to do what you promised.
But in professional contexts, a verbal or informal promise is not enough. For example, you verbally cut a deal to perform a certain task for a client in exchange for a fee. This type of transaction is not legally binding if it is not covered by a formal contract. This means that when one party fails to fulfill their obligations, there are no legal means to remedy the situation.
Contracts serve as tangible proof of binding agreements. These documents list all the terms, conditions, and obligations. If one fails to do their side of the bargain and breaches the contract, the other party can settle things in court.
The rule of thumb is when you have reached an agreement, everything must be duly documented and signed. This protects all concerned parties and ensures that everyone fulfills the terms of the contract.
What Are the Benefits of Signing Agreements Online?
There are plenty of reasons why many have switched to electronic signing and why you should too. Let's take a look at some of them:
Faster
Signing documents with ink on paper can be quite time-consuming. It can take days, sometimes even weeks, to get it done. You and the other contracting parties need to wait for the document to arrive in the mail. If you plan to do an in-person signing, you need to find the most suitable time when all parties are available. There's just a lot to deal with.
On the other hand, it only takes a few minutes to sign agreements online. As everything is done digitally, you can save time even when there's still plenty of back and forth during the signing process. For one thing, it's easier to amend and resend a digital contract.
Cost-effective
Electronic signatures eliminate the need to print out documents. This means you no longer have to spend a considerable amount of money on printing. You also do not need to pay for traditional faxing or courier services.
As everything is done digitally, you do not have to set aside money for storage and management. You can keep all your contracts and agreements in the cloud for easy access and retrieval.
Legally binding
Most countries recognize electronic signatures as valid and enforceable just as long as you meet the key requirements. Thus, you do not have to worry about your contracts not carrying the same legal weight as physical documents. Paperwork signed using esignatures will hold up in court, especially in the United States under the E-Sign Act.
Of course, you still need to practice due diligence to ensure that your contracts have all the essential elements. Make sure you read through the entire contract before signing it. If you have questions, it's best to ask a lawyer who specializes in that particular field.
You should also use a reliable document-signing platform to ensure that the contract is executed securely and correctly.
Key Takeaway
Signing documents the traditional pen-and-paper way is no longer practical in today's fast-paced environment. It takes longer to accomplish and can be quite costly for your organization. For this reason, you must learn how to sign an agreement via the internet.
With Fill, you can enter into contracts in a matter of minutes. You can send digital signature requests in just a few clicks. Best of all, you can manage your paperwork more securely and efficiently. It's the ultimate tool if you want to speed up your document workflow.
Sign up for an account with Fill today and start signing documents online.