Digitization has drastically changed the pace at which things are getting done. Every company and organization has adopted updated ways of getting things done. It has been very substantial in fastening up the growth of the companies and this has led to a rise in competition all over.
In such scenarios, companies cannot afford to be left behind in any aspect and need to be on their toes with the support of the available means for forwarding their cause
eSignature is one of the tools which has made a major impact when it comes to productivity and overall organizational management. eSignature is an alternative to the traditional wet signature. eSignatures allow users to sign and verify documents online.
eSignature does not require paper and pen to sign documents and contracts but rather just depends on the use of electronic devices that can allow them access to the internet. The signer simply needs to access documents online and use either their screens or mouse to get the signature done. It is fast, easy and one of the most convenient ways out there today if you are seeking to boost the speed at which you do work.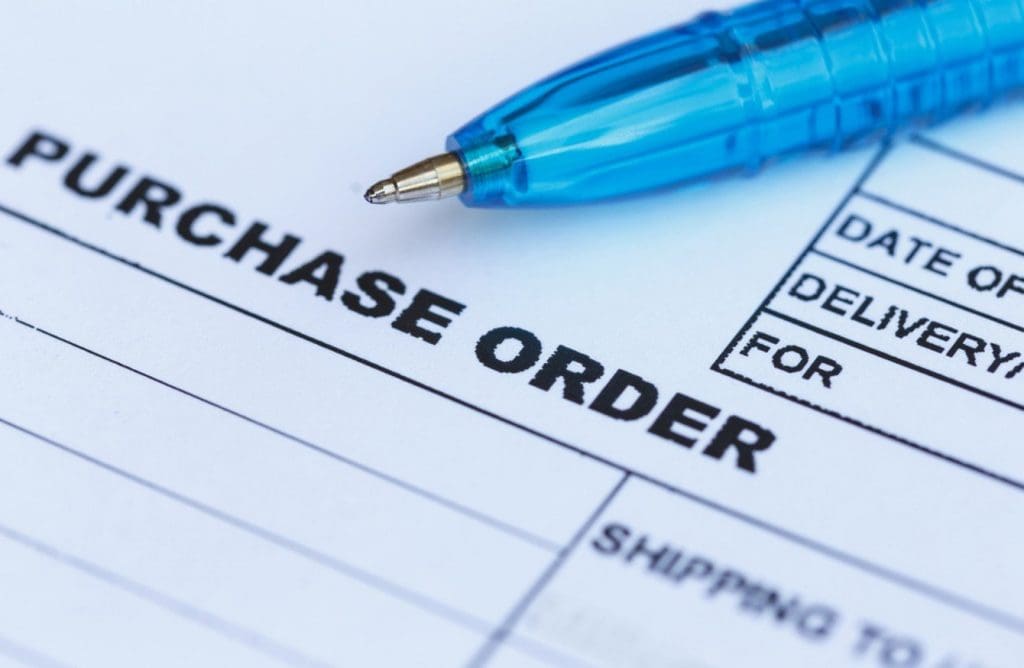 One of the things that becomes a major issue when dealing with purchase orders is that when one has to deal with a number of them all at once, it can become a little hectic for the employees to take responsibility for managing and negotiating each and every order.
eSignatures can provide a major respite when it comes to this type of scenario. eSignature services provides the facility of seamless instant reporting without using any human involvement in the process.
Purchase orders can now be managed and dealt with by simply using the software provided by the vendor to update you on each and every activity done on the document. You can easily keep track of order forms, invoices, and other transaction documents that are approved or eSigned by the concerned individuals and details of the documents can be deliberated upon remotely. You will have a clear idea of what to focus on and what not to spend your valuable time on.
One of the things to consider here is that companies these days are usually using much-advanced software to efficiently run their organization. They have a rigid system through which everything is hyper-organized and change in the aspect of the functioning can lead to dysfunctional management. You may think this may prove to be counterproductive if the use of eSignatures is introduced.
However, eSignature software is very easy to integrate into any system that you may be currently using. eSignatures does not require a remodeling of the current structure of the company's system but rather it can be seen as a valuable addition to the already effective system that is in place.
eSignature services will simply add the provision of utilizing eSignatures for your company's documentation process. They can also be integrated into your company's mailing system with ease.
Efficient management of stocks and preparing purchase orders according to the needs of the company is a topmost priority. Any kind of shortage of supplies, equipment, or raw materials can set back the pace at which things are getting done in the company. Many companies struggle to build an effective system to create greater accountability in this matter and it can be detrimental to the company's workflow.
eSignature services provide better visibility of the entire work process easier. They provide workflow tracking facilities that make the entire process much more visible to employees. Workers can now effectively keep track of any shortcomings the system may be facing and prepare purchase orders accordingly. They also make it easier to determine the margin of the shortcoming one may be dealing with which makes it easier for individuals to create purchase orders in a sustainable manner.
eSignature services also make it easy to keep a track of purchase and sales transactions. This can prove to be useful for the accounts department of companies as they can keep an eye on the flow of cash that is coming in and going out of the organization. They can create accounting documents online and verify them using eSignatures.
They can send over soft copies of documents online without the need to physically interact with anyone. Purchase orders which need to be verified and approved by concerned authorities of the organization can do so from their devices. This has led to convenience and an enhanced speed of work as well.
eSignature services can prove to be a fruitful addition to the company when it comes to dealing with purchase orders as they are not just limited to tracking and signing documentation.
eSignature services also come with a cloud storage facility that will enable companies to store all their records of purchase orders in one place. The cloud storage provided by them is vast and secured as well. It can only be accessed by authorized individuals. Purchase orders that need to be signed and sent over to concerned individuals can be done so electronically from the cloud storage itself.
eSignature services is an industry that has been gaining a lot of recognition in recent years and a lot of it has to do with the substantial amount of growth it has been facilitating for companies in each and every sector.
The use of eSignatures will definitely be a valuable addition as a tool for dealing with purchase orders in an effective manner. Purchase orders matter a lot when it comes to preparedness and having the right resources at the company's disposal.
Make sure that you adopt this latest means of progressing your business and staying ahead of your competition.