Manually writing your information on forms is nothing but a tedious chore. So why go through all the trouble when you can use apps to fill out forms? With a form filler app, you can have your requests and applications filled out online using only your phone or computer. You can even save yourself from the hassle of re-typing data since a form filler app can populate fields automatically using the details that you've already entered.
Below, we've listed our top picks for the best free and paid apps to fill out forms online — freeing you from the dreary process of filling every mandatory field by hand.
Table of Contents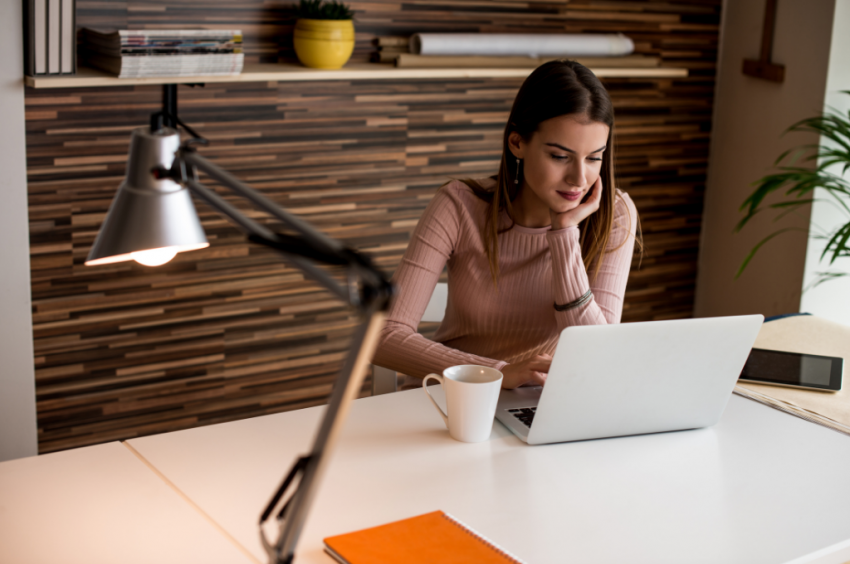 Nowadays, you don't need a printer to print and fill out forms. You can do it online regardless of the time or location. As long as you know which apps to use for filling out forms online, you'll never have to worry about lost requests and misfiled applications.
How to Fill Out an Online Form?
If you want to fill out forms online, you'll need a particular type of app called a form filler. With a form filler app, you can fill out, edit, and manage your forms without restrictions. For example, you can use a form filler to insert text and highlight some words in PDF forms. You can also add comments and annotations. You can also use a form filler app to sign documents by drawing or inserting a scanned copy of your handwritten signature. However, it's important to note that not all form fillers offer this feature for free. 
Is It Possible to Fill Out a PDF Form without Printing?
Another notable feature of a form filler app is it lets you fill out PDF forms without the need to print them on paper. So every time you have a fillable PDF form that you need to fill out and sign, use an app to fill it out. Once finished, you can immediately save the filled-out form to your local drive or upload it to your cloud storage such as Dropbox or Google Drive.
The Best Apps to Fill Out Forms Online
When it comes to apps for filling out forms, you'll never run out of options. Nonetheless, you cannot simply make a random decision, especially when your primary objective is to use it to fill out forms with your personal information. When choosing apps to fill out forms, you can either stick with free or invest in paid apps so you won't have to put up with locked features and export limits.
3 Best Paid Apps to Fill Out Forms
Fill
Fill is an advanced form filler app with a built-in PDF editor and e-signature maker. You can use this app to automatically populate fields using the data that you've previously entered or stored. You can also take advantage of this app's guided signing feature to significantly reduce the risks of errors and ensure that every mandatory field is filled out with the correct information.
Pricing for Fill starts at $4.17 per month, but if you only intend to use it occasionally, you can start by signing up for a free account.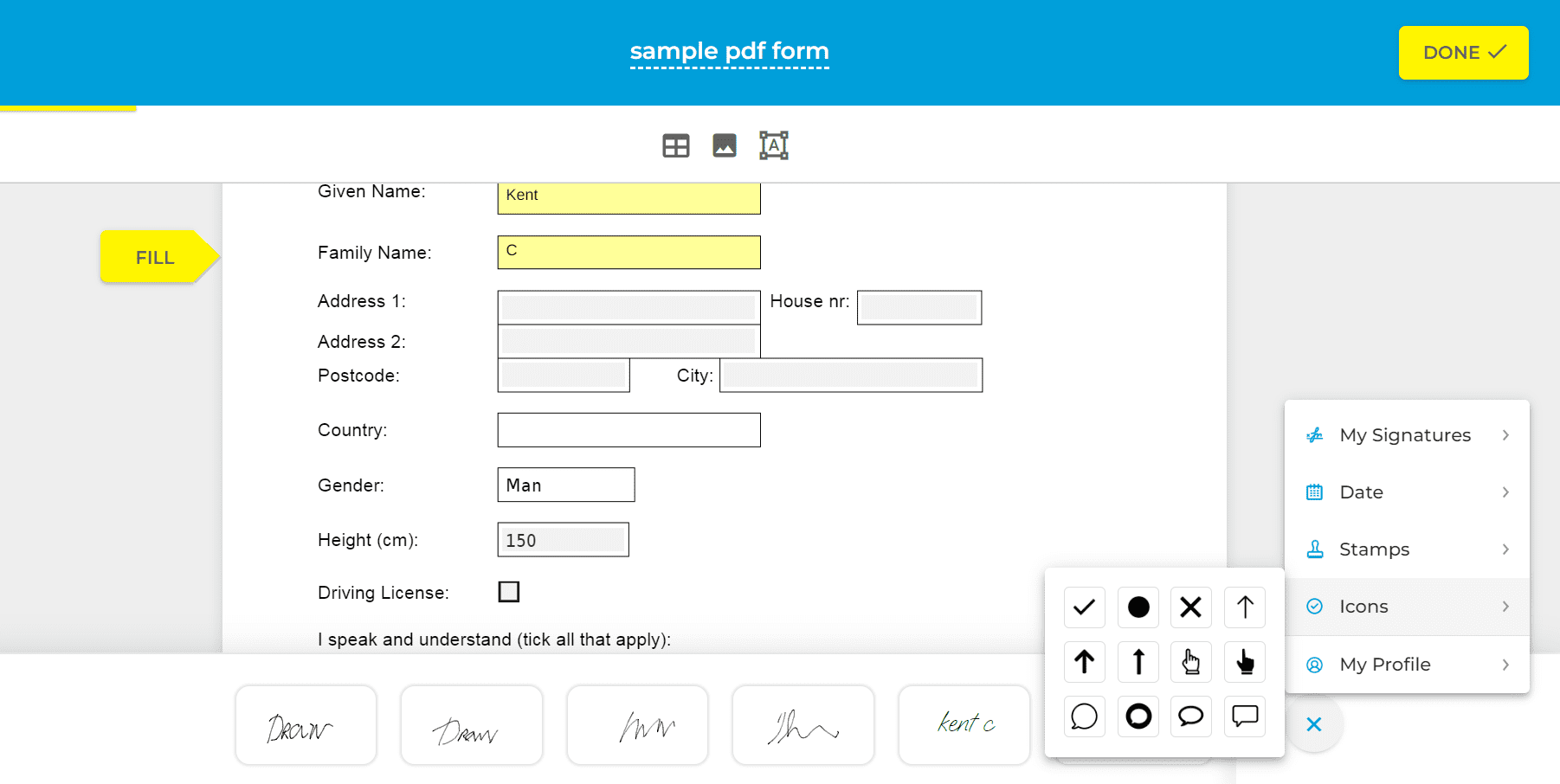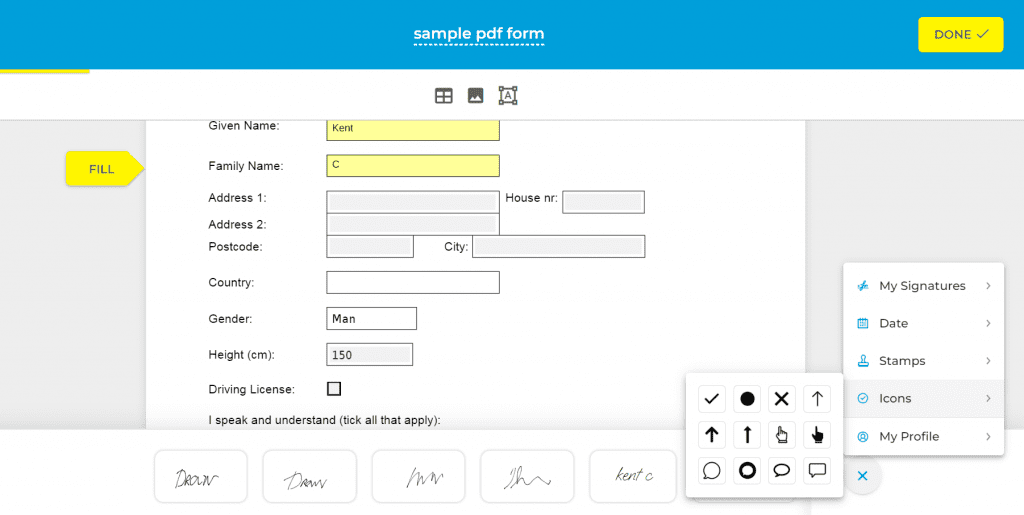 DocuSign
DocuSign is more than just an electronic signature application. You can also use it to edit PDFs and fill out forms. With this app, you can pre-fill forms using the data from your existing documents. It also features a step-by-step guided experience so you won't feel lost while signing complex forms with lengthy pages.
Pricing for DocuSign starts at $15 per month.
Signaturely
Signaturely boasts a user-friendly interface. With it, you can fill and sign forms online and keep track of your document activity in real-time. You can also integrate this app on existing apps or software like OneDrive and Dropbox, making it easier for you to fill out forms without switching apps.
Pricing for Signaturely starts at $16 per month.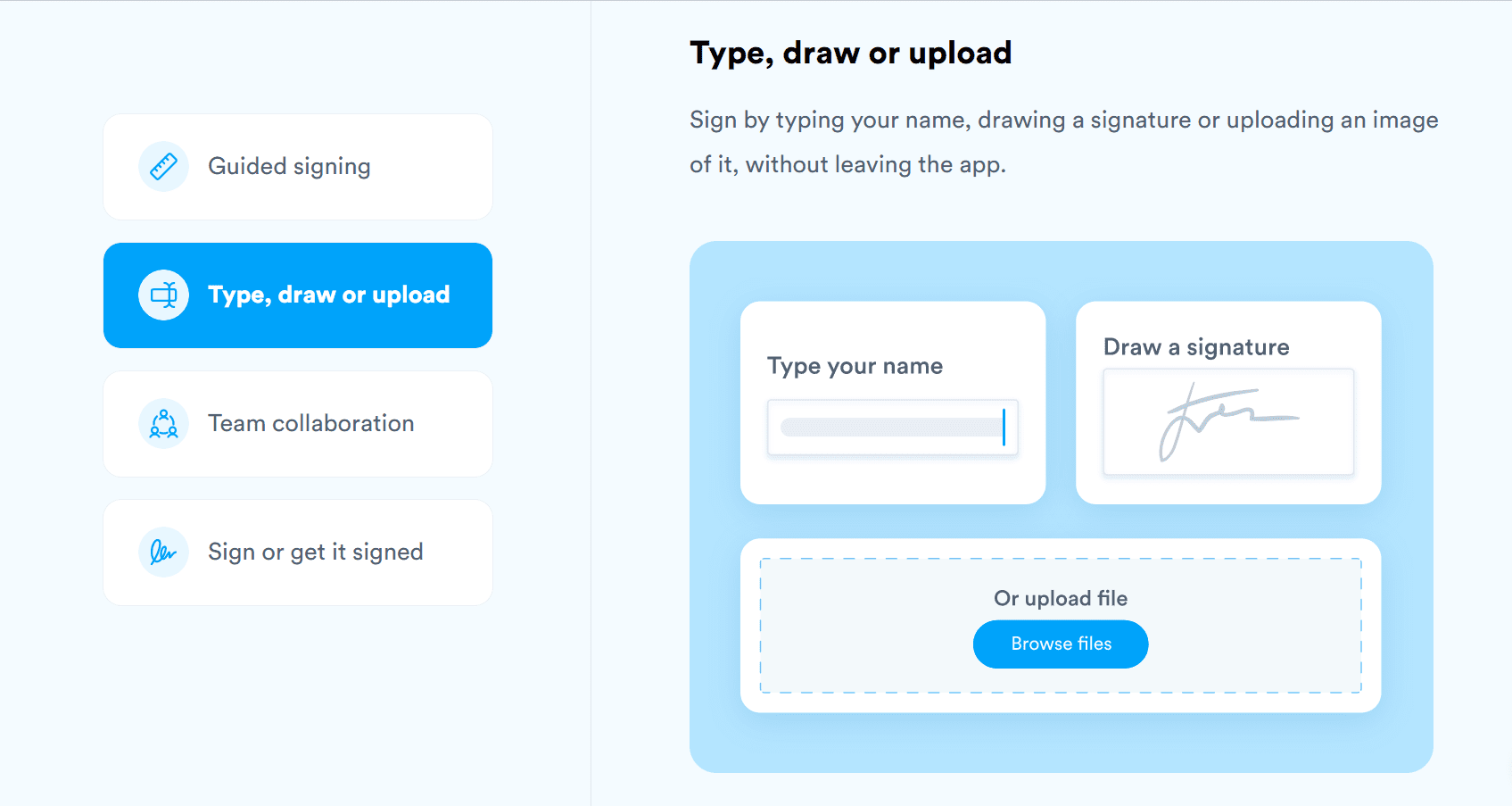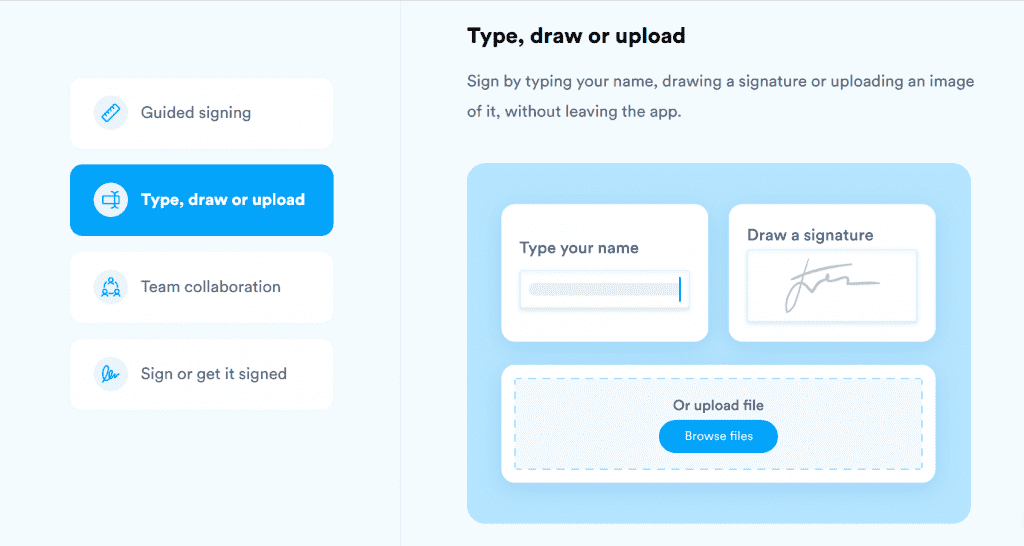 3 Best Free Apps to Fill Out Forms
DocFly 
DocFly is a free online form filler that you can use to fill out all sorts of documents, including PDFs. It's an easy-to-use tool that can add, erase, and highlight text in your online forms. To use this app, you simply need to upload your file and use the tools available to fill out the blank fields. Do note that free users can only export up to three files. If you want to remove this limit, you need to upgrade to its Pro plan, which costs around $7.99 a month.
PDFescape 
PDFescape is a free PDF form filler with a rich interface. You don't need to create an account to use this app. Even if you're just a free user, you can access its various tools for editing and annotation. You can also export the file to your local drive. However, if you want access to its print and scan tools, you need to upgrade to its Premium plan, starting at $2.99 per month.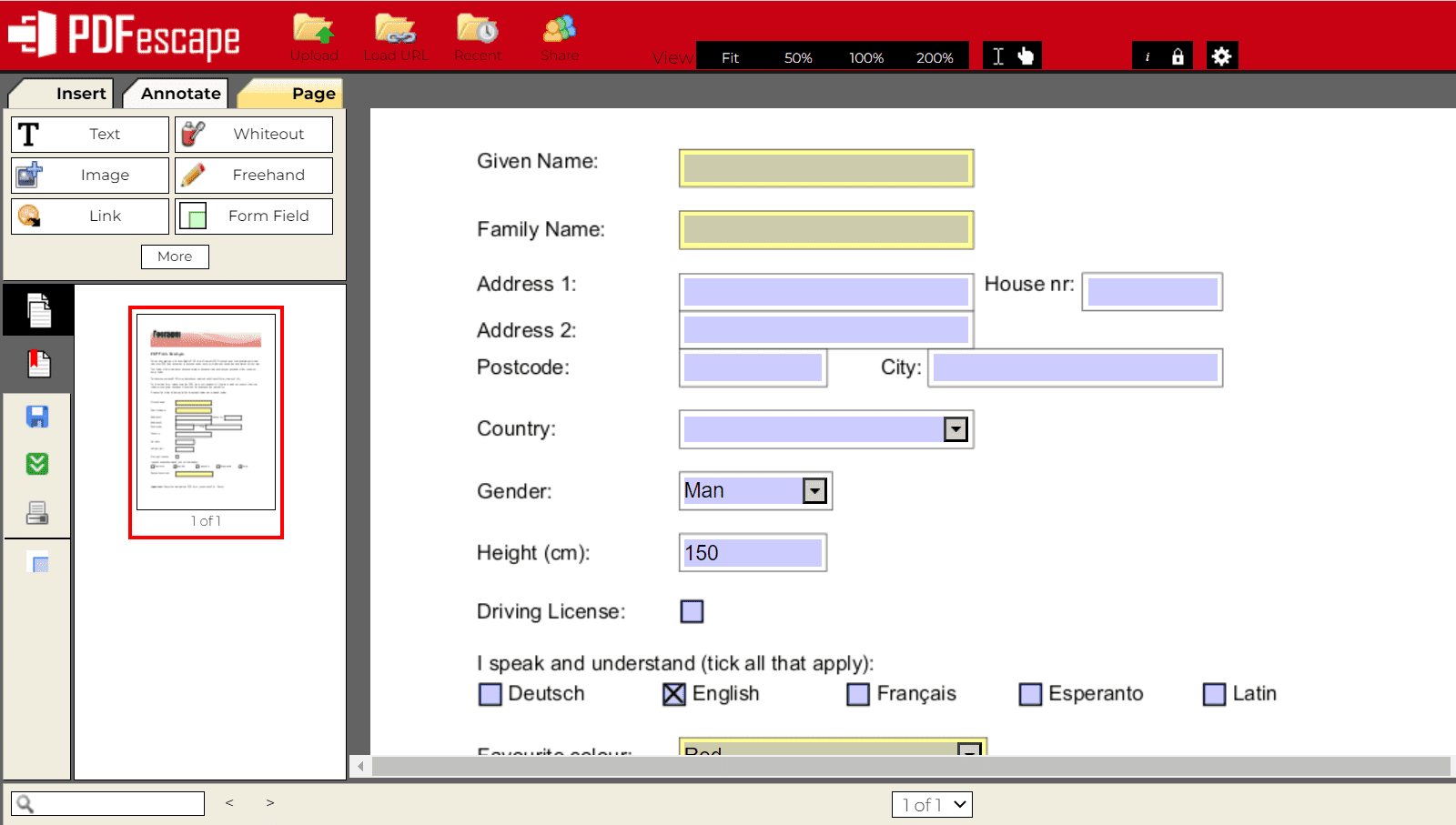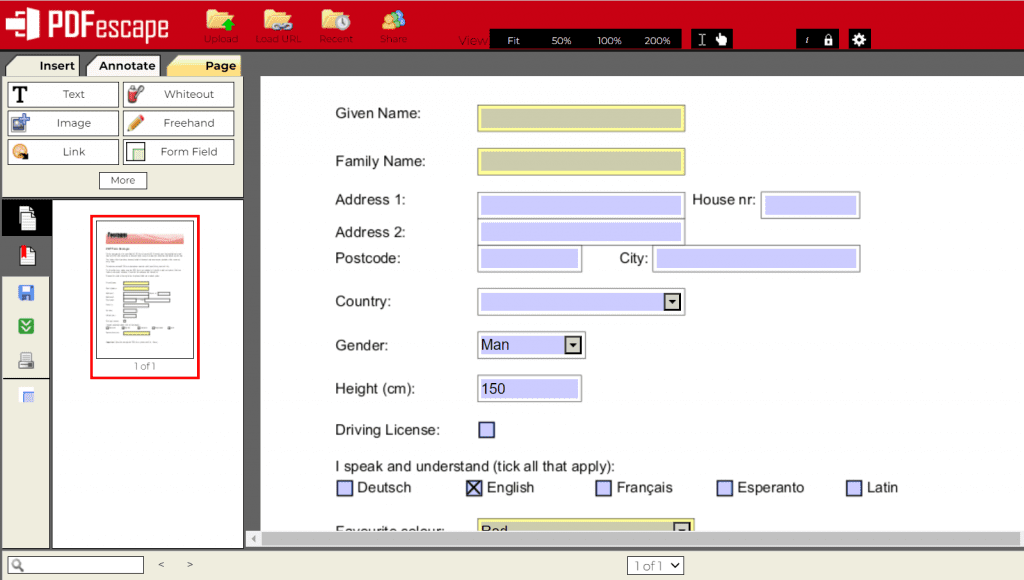 Soda PDF Form Filler
Soda PDF Form Filler also boasts a rich user interface, and you aren't required to register to gain access to its online dashboard. While using this app, note that not everything you see on its menu is free to use. Also, you cannot download and save the filled-out form to your computer unless you pay per download. You can, however, send the forms you've filled out via email for free at no extra cost. 
How to Choose the Best Apps to Fill Out Forms
When choosing the best apps to fill out forms online, there are several factors that you need to consider. Aside from the price, you need to ensure that you're getting the features you need to fill out forms without delays or errors. If you choose to invest in a paid app for filling out forms, see to it that it's worth every penny and that you can always choose to upgrade or downgrade your account at any time you want.
Key Takeaway
When looking for apps to fill out forms online, you shouldn't settle for less. Always go for one that can provide you with the best features and functionality, especially if you're planning to use it regularly for filling and signing forms that include your personal data. 
With Fill, you can fill out forms and sign documents securely. Our bank-level encryption can help keep your private information safe from identity thieves and digital scammers. Start using Fill today.