Many businesses experience stunted growth due to an inefficient payment processing system. Late and incorrect invoices often result in delayed payments. Failure to collect payments on time negatively impacts cash flow and causes businesses to lose opportunities.
One way to avoid this issue is by digitalizing your payment processes. It would be best if you started learning how to create an invoice online for faster transactions. In this article, we will walk you through three different methods to do it.
Table of Contents
How to Create an Online Invoice Using Free Tools
There are more than a dozen free invoice generators that you can find online. You can even create an invoice using popular software like MS Word, MS Excel, or Pages. The creation process varies from one website to another, but here's an overview of the process:
Type in your business information: your company name, address, and contact number. You may also upload your company logo.
Input your client's business name, address, and telephone number.
Add other details like:

Invoice number
Date issued
Due date
Amount to be paid
Notes
Payment terms
But there's a caveat with free invoice generators: you can only use most of them a certain number of times. This option is not the most sustainable choice if you run a business and have to send multiple invoices each month.
How to Create an Online Invoice Using QuickBooks
QuickBooks is an accounting software built for small to medium businesses. It's a fantastic tool that does a multitude of things, including generating financial reports, tracking expenses, managing inventory, and creating online invoices.
Here's a quick guide on how to create an online invoice:
On your dashboard, click New.
Select Invoice.
From the Customer drop-down menu, select the customer who needs to receive an invoice. QuickBooks will automatically populate some of the fields of the invoice.
If they're not on the list yet, select Add New. Then, manually type in their details.
Make sure that all details are correct.
Should you need to add more information, click the gear button on the upper right-hand of the screen. Then, select the fields you wish to add.
In the Product/Service area, enter what you are charging the customer for. If it's not on the drop-down list, click Add New and type the product or service to create a new entry.
Add the product quantity, description, and price.
'You may add a note, a special memo, or an attachment.
Click Save and Send. Your customer will receive the invoice directly in their email.
Although QuickBooks is a great tool, it is quite an investment. Their plans start at $5.10 per month.
How to Create an Online Invoice Using Fill
Fill is a cloud-based solution designed to help you transform your document workflow. Aside from giving you the ability to sign documents online, you can also use our intuitive platform to create an online invoice.
There are two ways you can go about it:
Let's go over each of them.
Using an online form
1. Create an account with Fill.
2. On your dashboard, click Start Now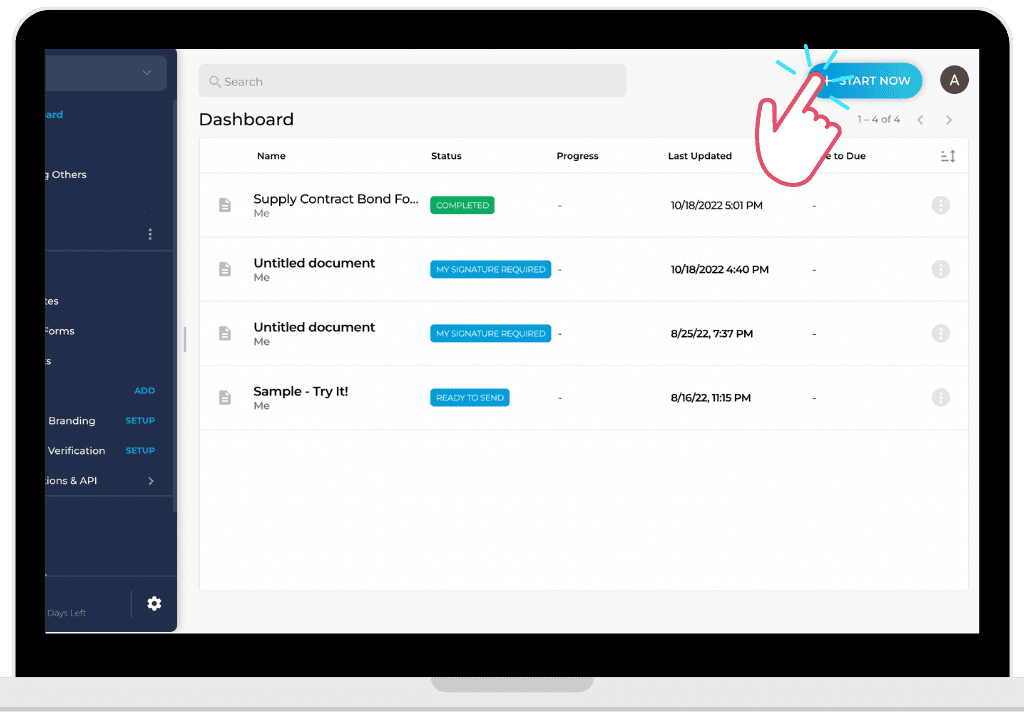 3. Select New Online Form.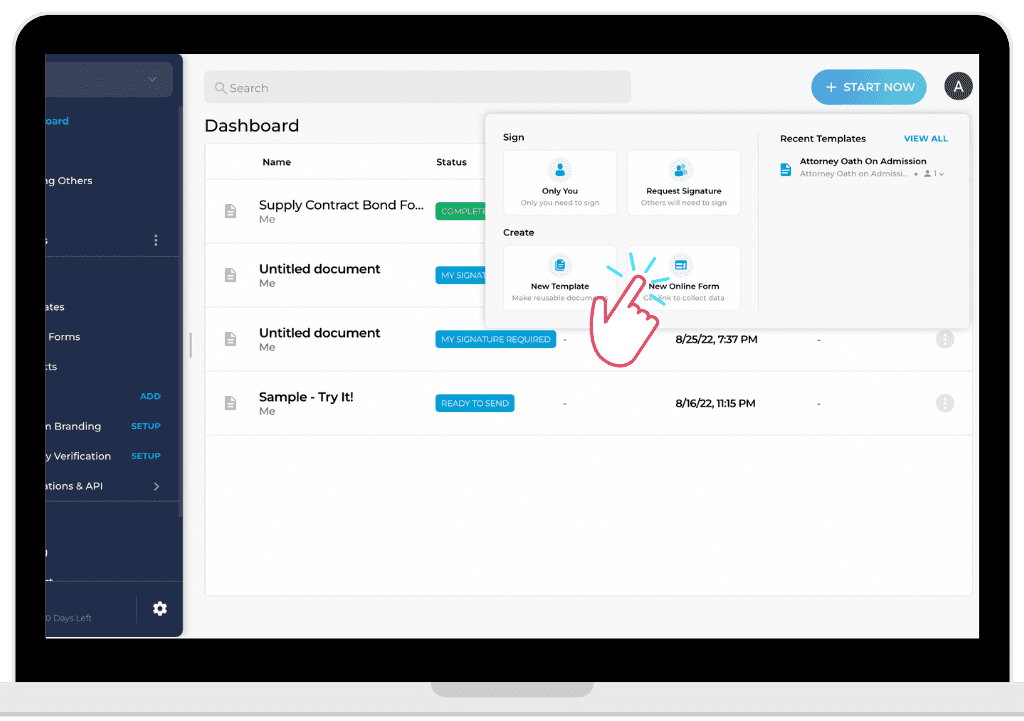 4. Type in the online form name. Click Next.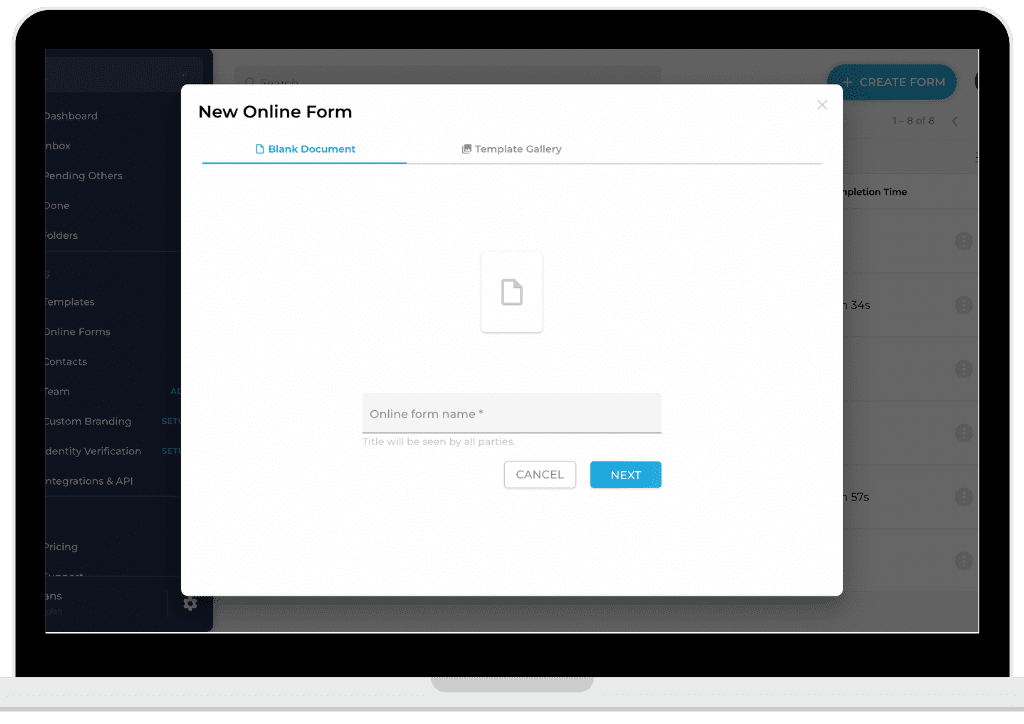 5. Drag and drop fillable fields. You may change the field title and add rules.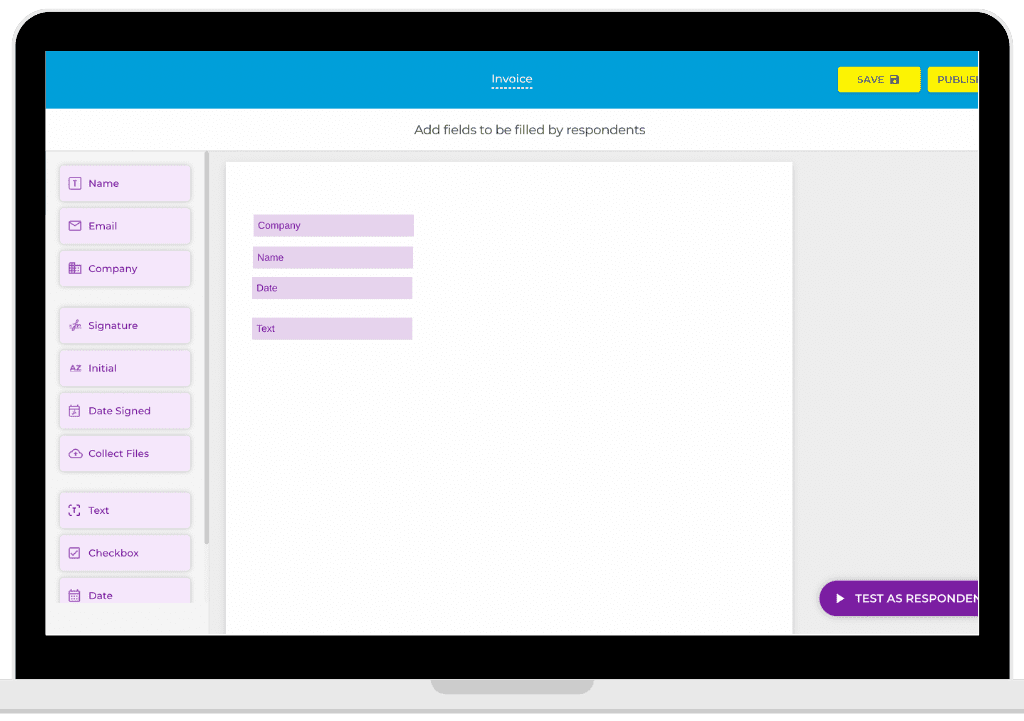 6. To create an invoice with a logo, go to Contents and click Image. Select the correct file, then click Open. Drag the image to the correct placement. You can also use our custom branding feature to make sure all forms, not just invoices, fit your corporate branding.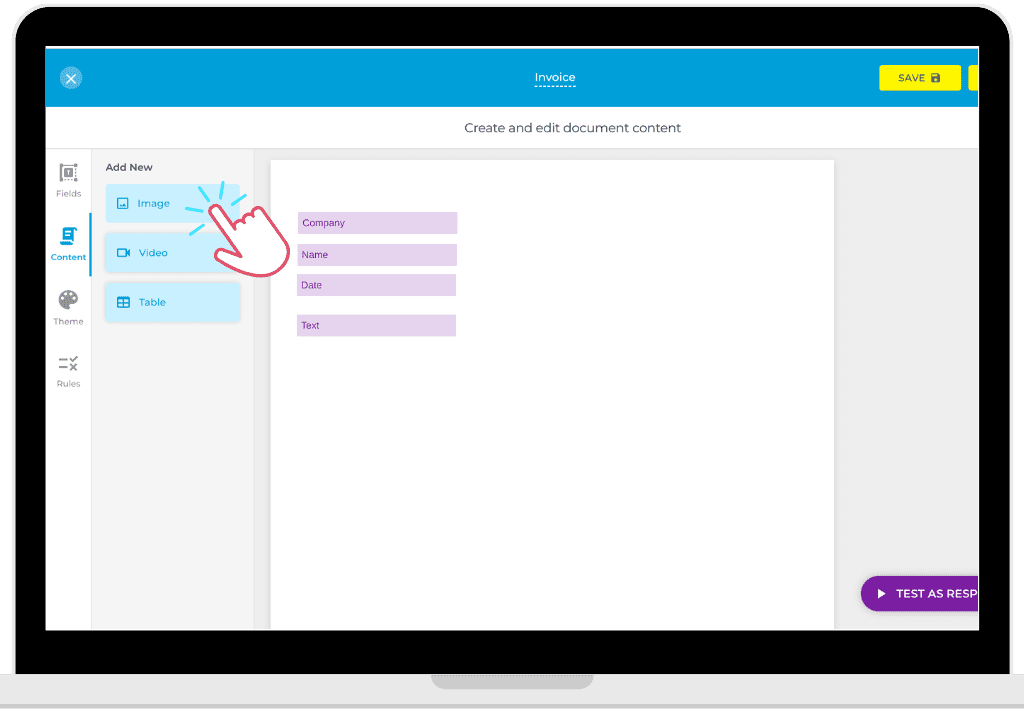 7. Click Publish.
With Fill, you can also convert PDF files into fillable forms. Simply create an invoice using your favorite word processing tool and upload it to Fill. Then, add fields to the document and publish it.
Using templates
1. Create an account with Fill.
2. On your dashboard, click Start Now.
3. Select New Template.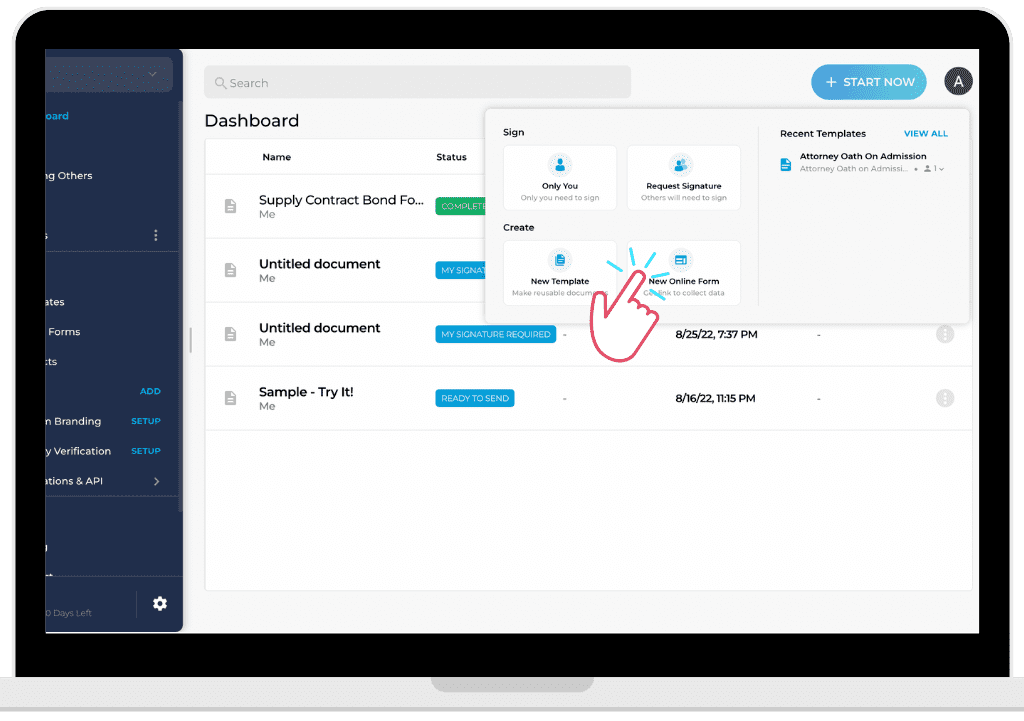 4. Go to the Template Gallery. Fill has a wide array of online templates for invoices you can use for various industries.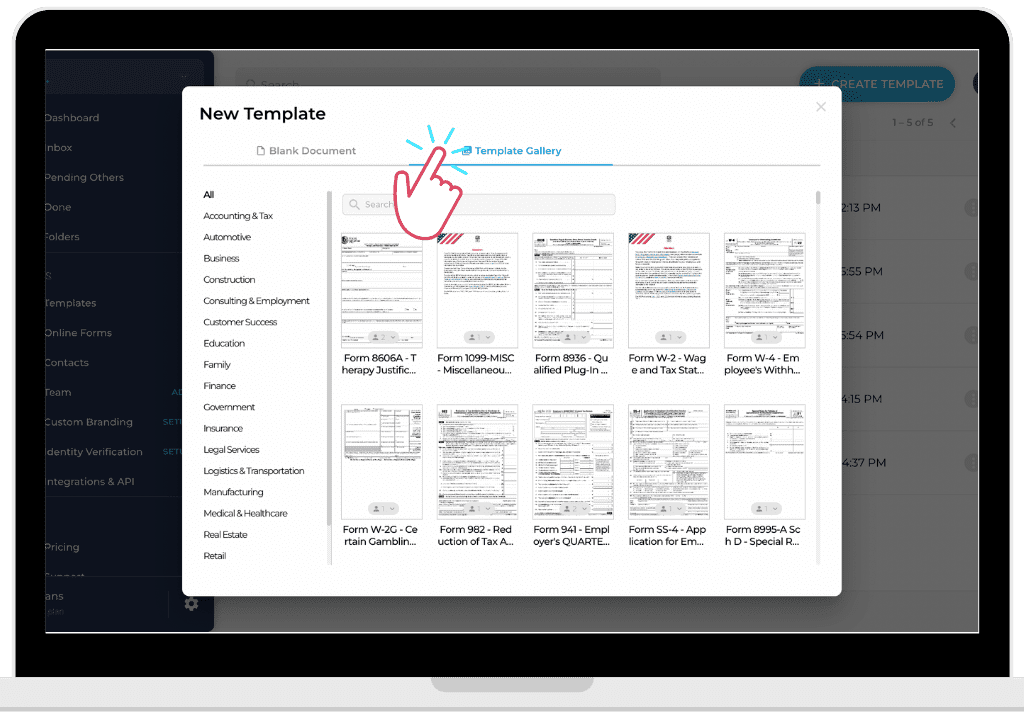 5. To help you narrow down your search, type in Invoice in the search bar
6. Choose from any of the options, then click Use Template.
7. Our templates are customizable. You can move the fillable fields around and change the field title.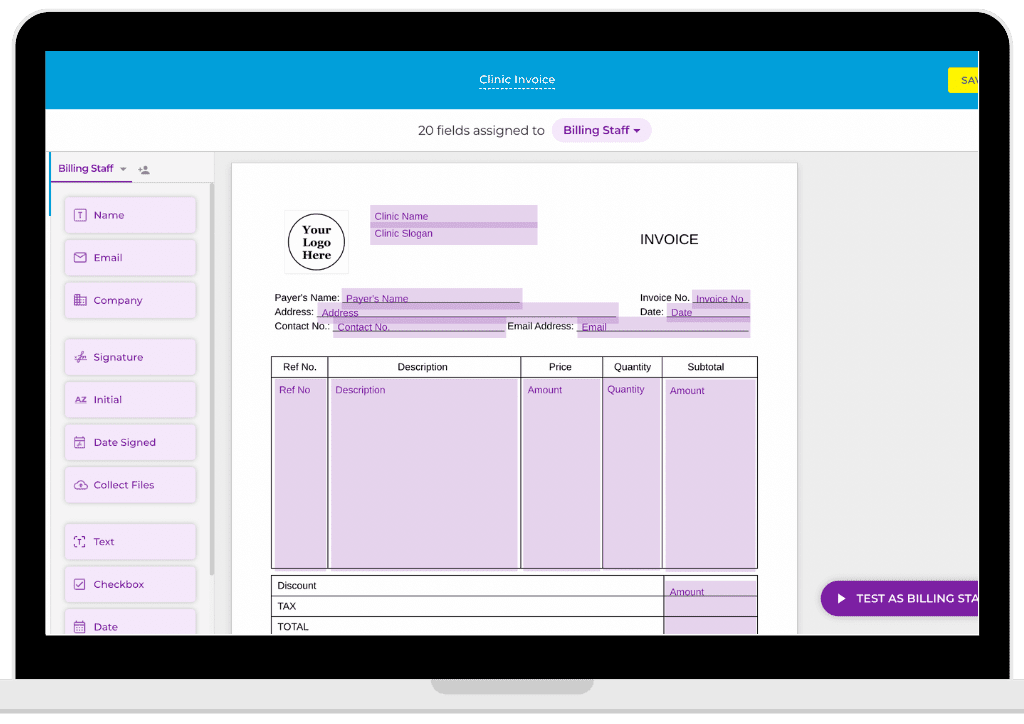 8. Once you're done, click Publish.
As you can see, Fill is essentially an online invoice generator. You can use the online form and templates multiple times. That way, you don't have to build an invoice from scratch whenever you need to send one. You can just go to the link provided and fill it out with the necessary details.
Sign up with Fill today and start building online forms.
Frequently Asked Questions About Online Invoices
What is an invoice?
An invoice is a document that you send to your customers and clients to collect payment. While there is no standard format for invoices, they should include key information about the transaction. They typically contain the following:
Provider information
Client or customer information
The details of the products or services provided
Invoice date
Due date
Amount due
When do you use invoices?
You use an invoice when you want to collect payment for a service or product you just provided. But aside from that, you can use an invoice to keep a legal record of your transactions and protect yourself against fraudulent lawsuits. You may also use these documents to analyze the performance of your business.
Why send an online invoice?
Sending a physical invoice to your clients or customers can be time-consuming. The entire process might take days, maybe weeks, from printing the document to mailing it to the recipients. This isn't ideal if you want to ensure that you have your cash flow under control. The faster you send the invoice, the fewer chances of your payments getting delayed.
Using an online platform helps hasten the payment process. You can generate an invoice in just a few clicks and have your clients receive them in seconds.
Improve Your Billing Process with Fill
Fill is a handy tool to have if you wish to improve the efficiency of your billing process. You can create an online invoice form that you can use repeatedly. The process only takes a few minutes to accomplish. We also have a wide array of templates that you can use and customize according to your preferences.
Our cloud-based application works on Mac, Windows, iOS, and Android, giving you the ability of making and sending online invoices at any time. You also do not have to worry about the confidentiality of your documents. Fill uses bank-grade encryption to keep your data protected against cyber threats. We are also compliant with HIPAA, GLBA, and GDPR.
Making invoices online has never been easier with Fill. Book a demo and get started with Fill.