The signature request is crucial to the signing process. It determines whether or not the document will be signed and how soon. However, how can you request a signature in a professional setting?
Knowing how to ask someone to sign a document correctly is essential in business communications. Let's look at best practices to help you craft the perfect request and get vital documents signed on time.
Table of Contents
Common Phrases to Use in Signature Requests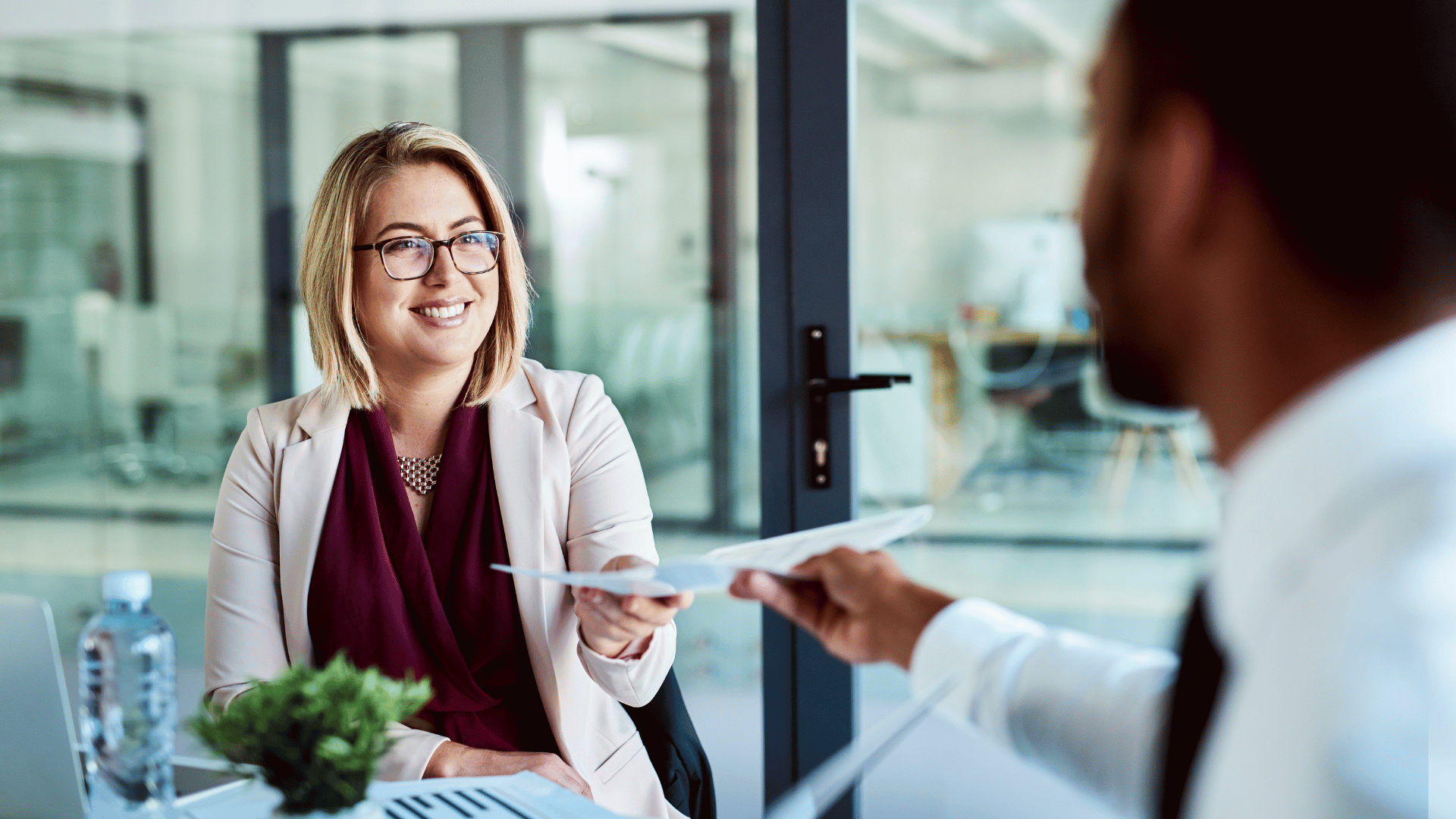 Getting someone to sign a contract does not have to be complicated. In many cases, it's simply a matter of explaining the terms of the agreement and addressing any concerns that the other party may have. However, there are times when you may need to use persuasive techniques to get someone to sign on the dotted line.
Here are common phrases you can use to help you stay professional while asking someone to sign a document:
Please sign and return phrases
Kindly sign and return the attached document.
We need your signature to proceed further. Please sign and return after reviewing the document.
I'd be grateful if you could sign and return the attached documents.
Please review and sign the enclosed document(s) to move forward.
Can you please sign and return the document?
We'd appreciate your signature on this document. Kindly return the signed copy at your convenience.
We respectfully request that you sign and return the attached file.
Your signature will finalize this agreement/contract. I look forward to receiving your signed copy.
Kindly sign and return both copies to complete the process.
Please sign and return the enclosed copies as soon as possible.
Other phrases
This document needs your signature.
We need your approval on this.
Can you sign to confirm?
I look forward to receiving your signature.
Could you please sign here?
Sign here to approve.
Please sign if you agree.
Please accept our proposal by signing below.
Could I trouble you for a signature?
Best Practices for Asking Signatures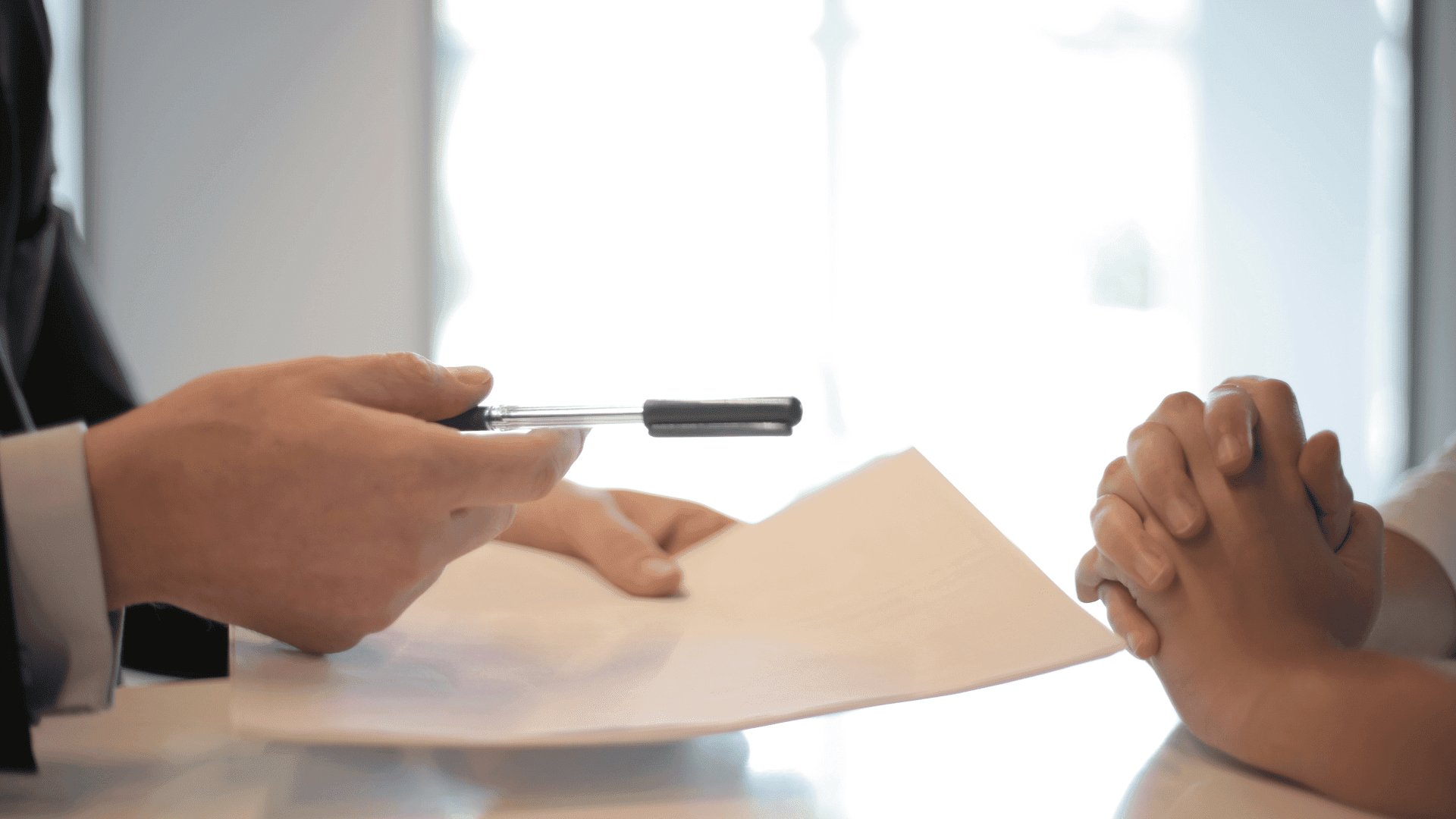 Aside from using the sample phrases we provide, there are other things to consider when asking for signatures. Remember: your goal is to get the other party to agree to the terms of the contract, not to pressure them into signing the agreement without consideration for their time.
Be respectful and straightforward
Being direct and courteous is best when asking someone to sign a document. Briefly explain why you need their signature and how the document will benefit the signer. Avoid using imperative phrases like "you must sign" or "I must have your signature." Using polite language is always a good idea when asking for a signature.
Set due dates
Make sure to specify how soon you need the signature and how much time the other party needs to review the document. Depending on the type of contract, you may wish to give the signer a few days' lead time. However, signatories may take several weeks to review and sign financial or real estate contracts. You may also mention the consequences of missing the deadline for signing the document.
Add a personalized message
Avoid sending generic messages when asking someone to sign a document. Making your request personalized shows that you're willing to take the time and effort to ensure your message is understood. Seeing their name will help the signer feel more comfortable and at ease with what they're signing.
Provide clear instructions
Make sure that the other party knows how to sign the document. Explain the steps on how they'll sign, scan, or return the documents. Include additional instructions, especially if they are unfamiliar with using a digital signature app.
Automate the signature process
Using an automated signature request system can make the sign and return process. This way, you can track who has signed your contract and who has not yet completed the document. You'll no longer need to send out requests for signatures manually. Automation also covers receiving alerts, so you're always aware of how far along the process is.
Key Things to Consider When Asking for Signatures
Type of document
Are you asking for a signature on a legal contract, an agreement, or a quote? Keep in mind that different documents require different types of signatures. For instance, a legal document such as a will require a handwritten signature, whereas an employment contract may require an eSignature. Verify if the document needs to be witnessed or notarized.
Legal implications
Each contract or agreement comes with its own set of legal implications. Make sure you are clear and upfront about the terms of the agreement, how it will be enforced, and how the other party can cancel or modify it.
Timing
Be mindful of how soon you need the signature and how much time the person needs to review the document. Some contracts may require an immediate signature, such as legal documents that need notary services or witnesses. Others may allow for a more extended review period.
Method for requesting a signature
There are various methods you can use to request a signature. Choose the one that is most convenient for you and your signatories:
Send an email or an instant message with the attached document.
Send printed documents via mail, usually with a letter requesting a signature on a contract.
Send an electronic signature request using a web or mobile app.
How to Request a Signature on Paper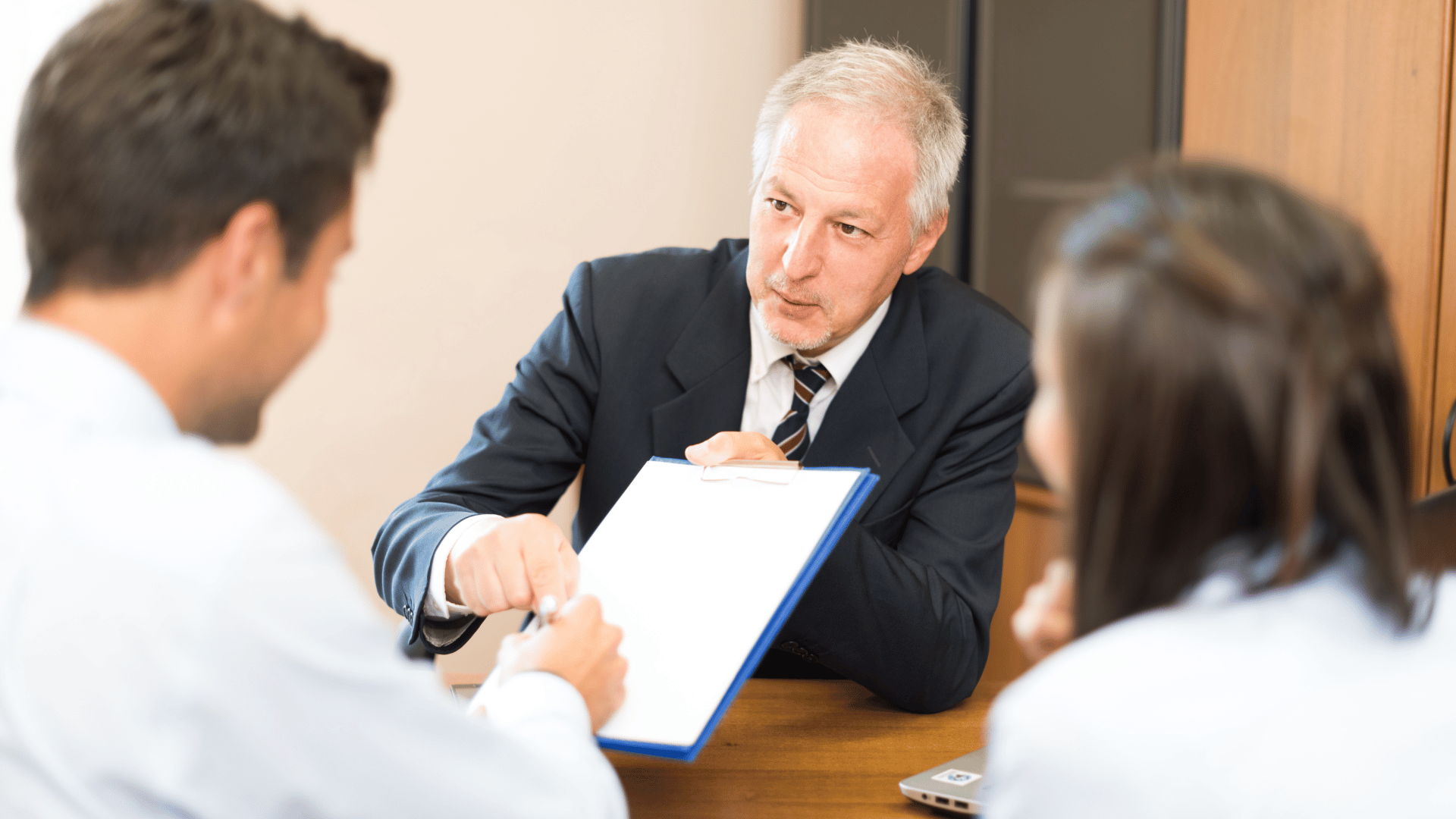 Obtaining a signature in a non-digital format may be necessary under certain circumstances.
1. In person
Requesting in person adds an element of formality and personalization, as you're engaging with the other party directly. It also allows you to make last-minute clarifications about the document. Also, some documents, such as wills or marriage contracts, require an in-person signature.
2. By mail
This is the traditional way of requesting signatures. The printed document is sent via registered mail to the other party. It usually includes a written message asking the signatory to return it after signing. This method can take days or weeks, depending on how long the mail reaches the signatories and how long they need to review the content.
How to Request a Signature Online
If you're looking for a faster way to get signatures, you can ask people to sign documents online using electronic signature apps like Fill. Online signing requires electronic signatures, which are considered valid in most countries.
You can request a signature online via email, a web link, or a contract management app.
Signature request via email
You can send the document via email and request a signature. The recipient will receive them as an attachment. The other party will need an electronic signature app or tool to sign if you request a signature online. If they don't already have one, you can suggest an app like Fill.
Signature request through a web link
If you're using an online form, you can generate a unique URL and send that with your signature request. File-sharing platforms like Dropbox, Google Drive, and Microsoft OneDrive are excellent choices for this. Upload the file and get the link from the sharing settings, then share the link with your recipient.
Signature request through an app
This is the most efficient way to send and request electronic signatures. A contract management app like Fill will allow you to upload your document and send it directly to the recipient. They can sign and return the document effortlessly after reviewing the contract.
Request Signatures Using Fill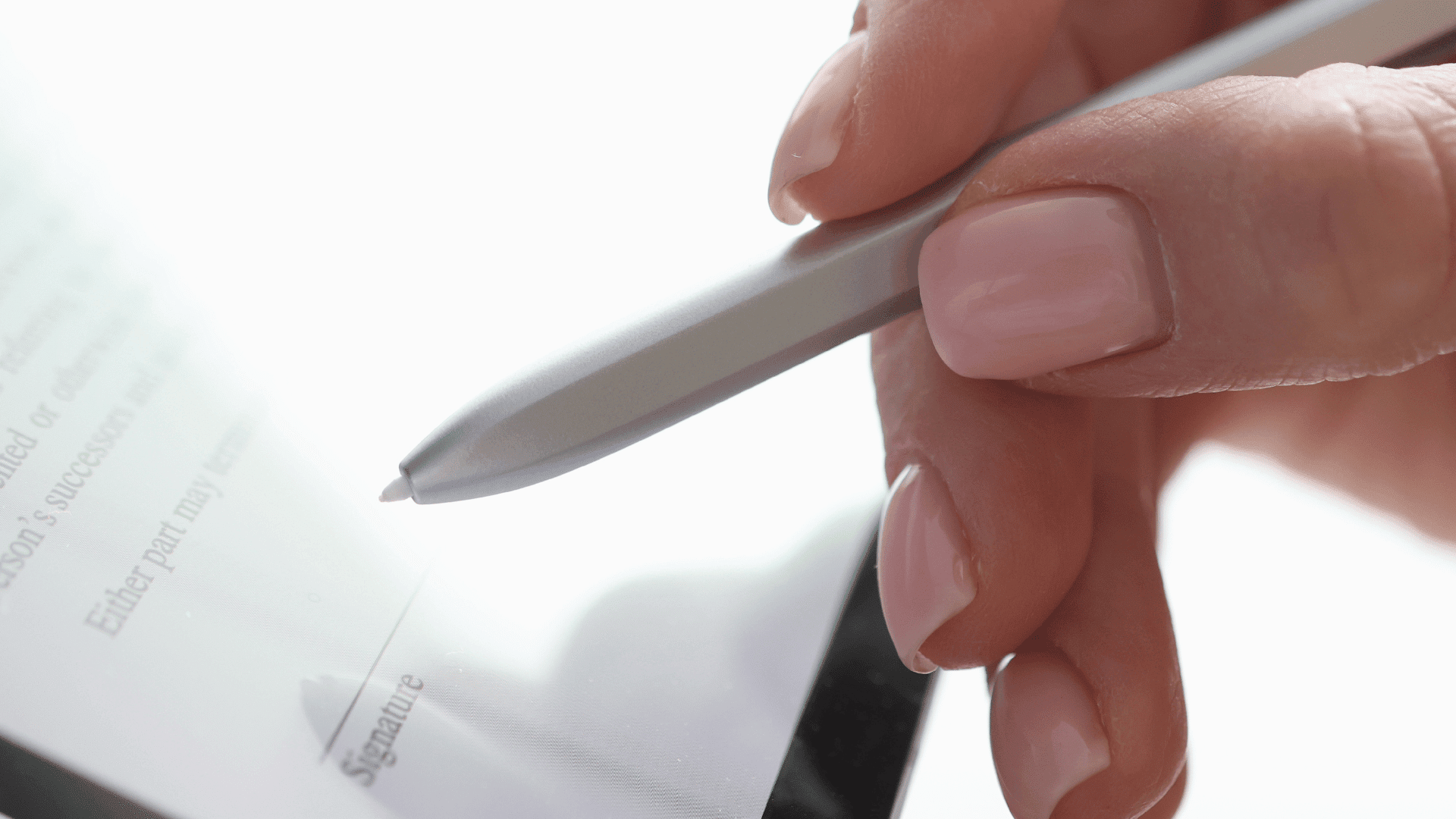 Collecting electronic signatures is the quickest way to get documents signed. You can do this with Fill. All of the signing processes are made easy with its features where you can:
Customize contract templates: Document signing is much faster since you no longer have to write contracts from scratch.
Receive real-time notifications: Know immediately when the document is signed and if changes were made in the document.
Collect legally-binding signatures: No more worries about compliance with regulations such as HIPAA, GLBA, ESIGN, and UETA.
Integrate with other productivity tools: Add document management and electronic signature functionality seamlessly to your existing apps and services.
Experience how easy it is to request eSignatures with Fill. Sign up now and get started!