Finding the best electronic signature apps for mobile phones and tablets can be quite a challenge. First and foremost, you need to consider the safety of your documents. You cannot compromise the security of your data just because you want to save a few cents. Moreover, you must check whether the app can handle document signing in all sorts of workflows.
The good news is you do not need to look elsewhere to find these apps. Below are our top picks for the best electronic signature apps for signing documents and filling out forms.
Table of Contents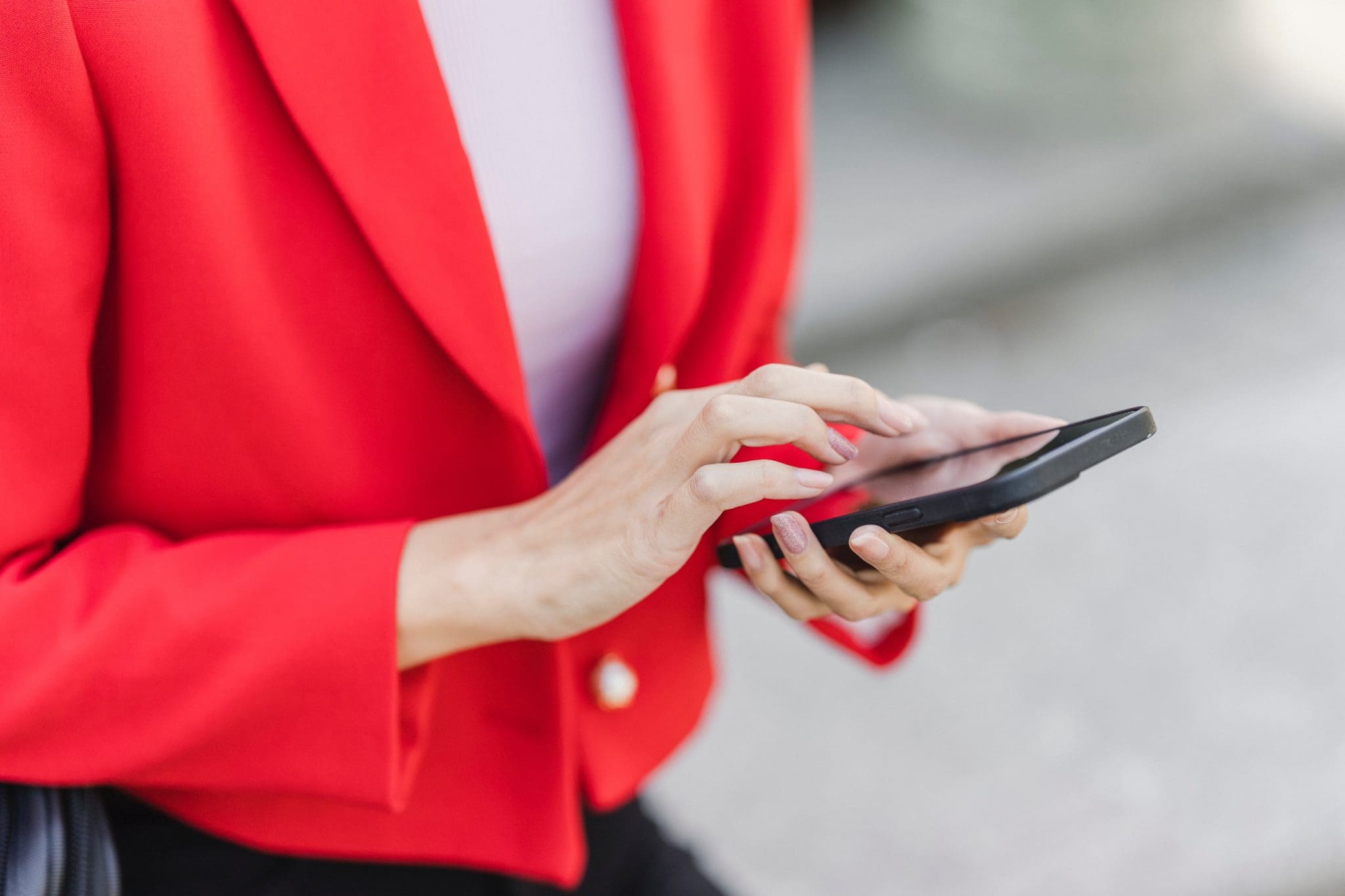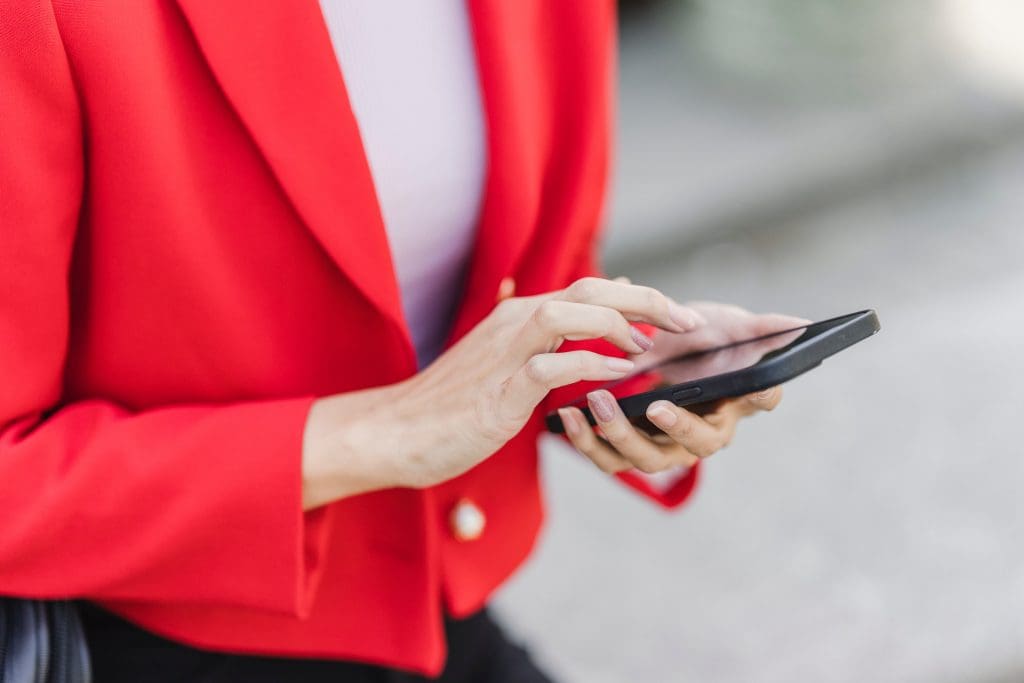 Modern society is now moving past the era of ink and paper. Nowadays, people work using their computers. Businesses also transact deals online, replacing in-person meetings with video calls. Thus, it is only befitting for people to switch to online document signing instead of sticking with the customary wet signatures.
Benefits of Using an Electronic Signature
Using an electronic signature to sign documents certainly has some perks. Here are some of the many benefits of using an electronic signature:
You get to carry less stuff.

There's no need to go frantic each time you forget to bring a pen. As long as you have your phone, you're all set to sign any document.

More privacy.

You can control whoever has access to your signed documents. It's also easier to restrict unauthorized people from snooping into your files.

Enhanced security.

Compared to ink-based signatures,

electronic signatures are safer

because they are encrypted. It is also quite impossible to alter or modify an electronic signature without you knowing.

Sign documents in bulk (high volume signing).

You can sign hundreds or thousands of documents without straining your hands and wrists.

Legally Binding.

Any document signed using an electronic signature is legally binding.
How Do I Create an Electronic Signature?
One way to create an electronic signature is to draw it. Drawing an electronic signature usually requires a mouse or digital pen. Another way is to type your signature and convert it into a visually appealing text. You can also choose to scan and upload your handwritten signature from your local folder or media gallery.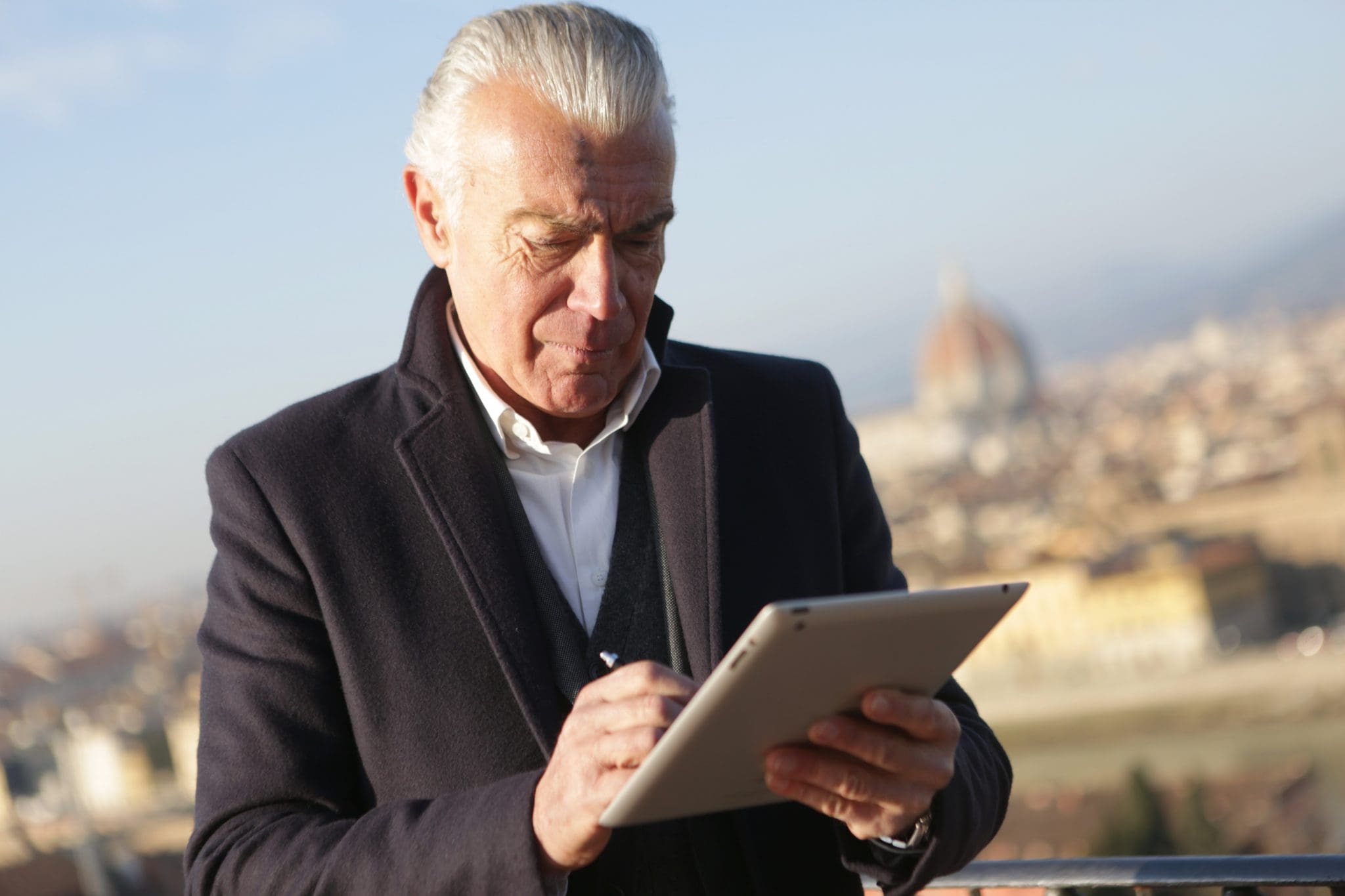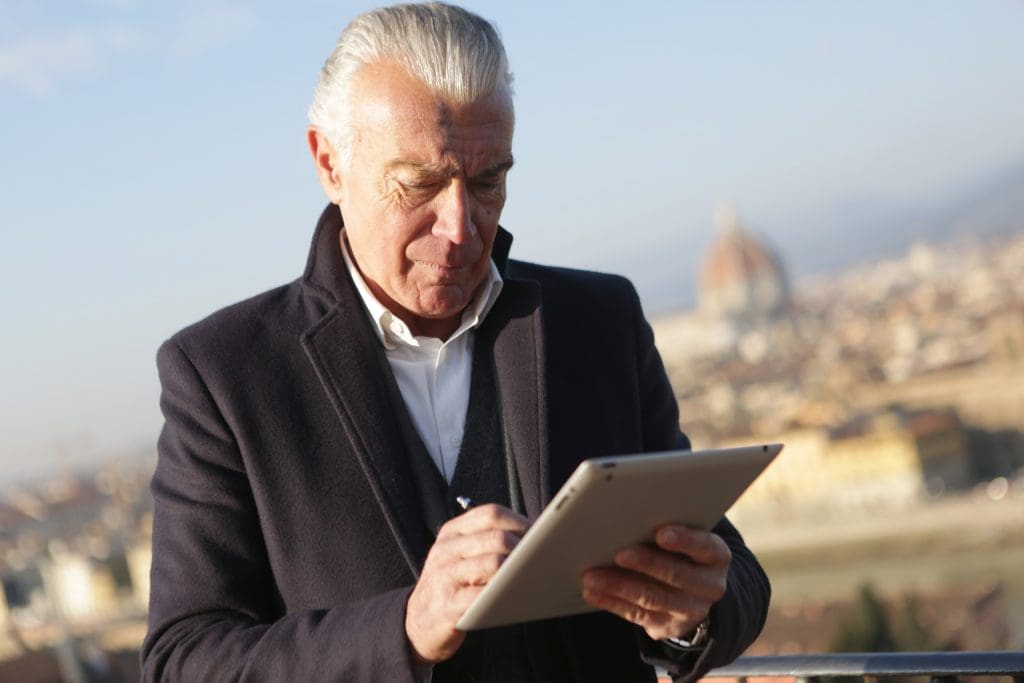 How to Select the Best Electronic Signature Apps?
In choosing the best app for online document signing, you must first consider whether it's safe enough to use for documents containing valuable information. The app should provide multiple layers of security to secure your documents from malicious users. Furthermore, it should be easy enough for you to use. You should be able to use the app anytime you need it and sign documents on the go. There should also be an option to request signatures from multiple signatories.
8 Best Electronic Signature Apps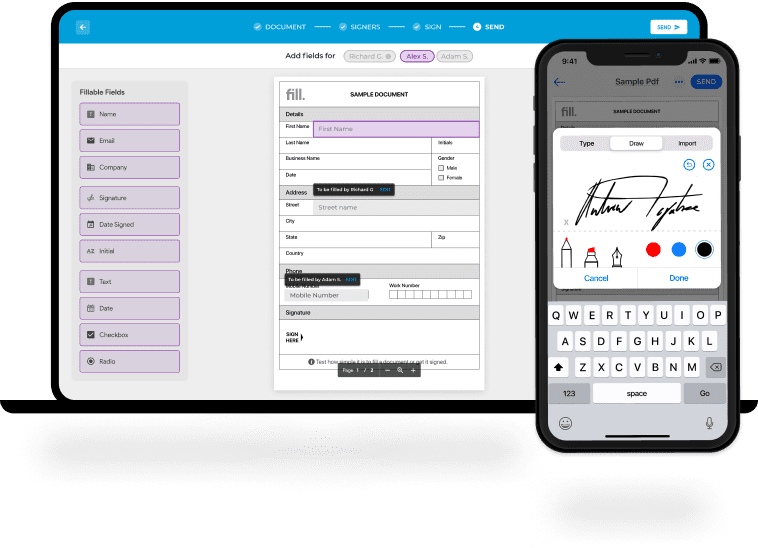 Fill
Fill is undoubtedly one of today's best electronic signature apps. With this app, you can keep track of your signature requests in real-time. The app will send a notification as soon as your recipient views and signs your document. This way, you can get your documents signed quickly and avoid further delays.
With Fill eSign app, you can:
Signaturely
With Signaturely, you can create legally binding electronic signatures with ease. The app features an intuitive interface that automatically guides signers where to sign. It also features automated tracking making it easier for you to monitor the status of your documents and send follow-ups if needed.
DocuSign
DocuSign is ideal for businesses and large companies. This electronic signature app supports integration, making it easier to sign documents while streamlining workflow. With DocuSign, you can quickly sign all kinds of documents without navigating away from your existing CMS or document management system. With its 350+ integrations, you can use DocuSign on MS Word, SharePoint, WorkSpace, Salesforce, etc.
eSignly
Our third entry to our list of the best electronic signature apps is eSignly. This app is super handy for individuals and businesses looking to sign documents while avoiding roadblocks and risks of non-compliance. eSignly follows stringent security measures to ensure the safety and authenticity of your documents. It's also ISO 27001 Certified and HIPAA-compliant.
RightSignature
RightSignature offers a quick and easy way to get your documents signed. This app lets you send your signature requests using a secure link that you can instantly share via direct message or email. It also features a one-click document tool, allowing you to create drafts and templates using automatic field detection.
SignEasy
If you need a reliable app to create legally binding signatures and sign documents on the go, SignEasy would be a great choice. It works across all your devices. Plus, it lets you import your documents directly from Google Drive, Dropbox, and OneDrive storage.
ReadySign
ReadySign offers a streamlined cloud-based signing solution. The app uses multi-factor authentication to secure data and is fully compliant with the US ESIGN Act and UETA. ReadySign also provides multiple ways to create and customize electronic signatures. The app also has a user-friendly document management platform with role-based permissions.
OneSpan Sign
If you want to integrate e-signing into your existing app or software, you can use OneSpan Sign. You can use this app to streamline your digital signing process. Get your documents signed on time via in-person or remote signing. The app also provides a detailed audit trail, allowing you to keep track of every action done throughout the document signing process.
Key Takeaway
The best electronic signature apps are those that can provide you with the features and functionality that you need to get your documents signed in a jiff. If you are looking for an all-around electronic signature app that you can use for your personal or business needs, you should give Fill a try. With Fill, you can start with a free account or upgrade to a Pro account. Select a plan today and see how eSign works.