Setting up a paperless home office offers a lot of advantages. Aside from eliminating workspace clutter, it also helps cut down your office expenses. It also presents a practical way to free up space so you can finally let go of your old file cabinets and clunky printers.
If you're still in the process of moving to a paperless home office, we've gathered here some of the best tools to help assist you with your going green efforts.
Table of Contents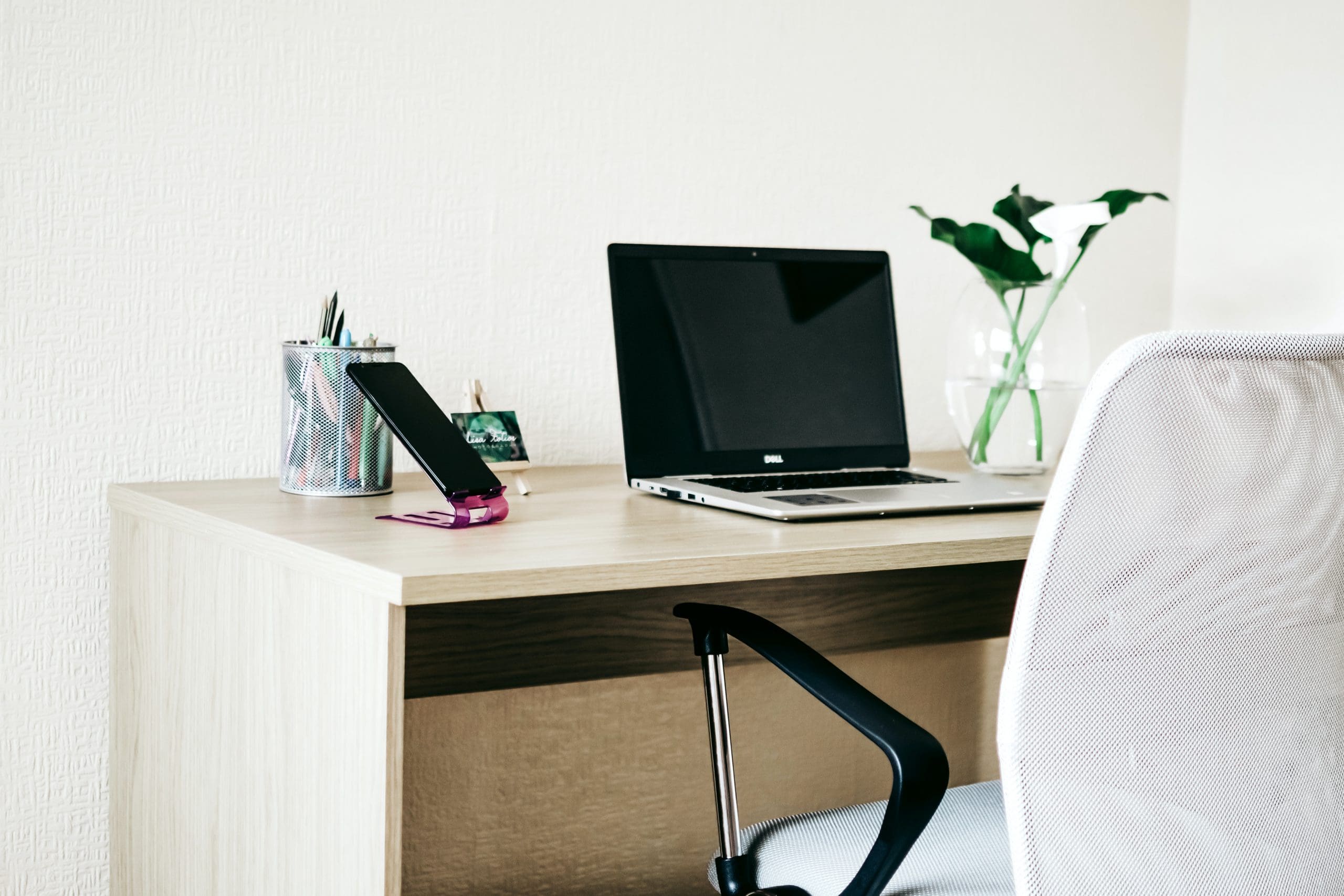 By switching to a paperless home office, you get to eliminate paper clutter and store your files in the cloud. Besides, going paperless is more sustainable. It helps create a greener workplace without wasting valuable resources such as ink and paper.
Is a Paperless Home Office Possible?
The idea of setting up a paperless home office isn't that difficult to achieve. In fact, remote and hybrid workers prefer this type of work setup as it's more convenient than working in a conventional office. There's also no need for expensive yet bulky equipment. There's no need to print and store files in paper folders. You can have them stored online and access them using your smartphone or computer. You also get to locate specific files without rummaging through a stack of unsorted paper records.
How to Go Paperless with Your Home Office?
Going paperless with your home office means switching from traditional paper-based document filing to online document management. Instead of storing files in a cabinet, you upload them online. Of course, this can only be made possible with the help of cloud-based tools and apps. You won't be able to set up a paperless office at home without using any electronic software or switching to a cloud-based office solution.
8 Must-Have Tools for a Paperless Home Office
Keeping your home office organized and clutter-free isn't that difficult, especially with the help of these must-have tools that we've listed below.
1.) Fill
Fill is more than just an online e signature maker. It also functions as a PDF editor and online form creator. With its intuitive user interface, you can view, edit, and organize your documents according to your needs and preference. On top of this, the Fill app also has a built-in document scanner, making it easier for you to digitize any paper document while maintaining top-level security and compliance.
Take a free tour here to learn more about how Fill works.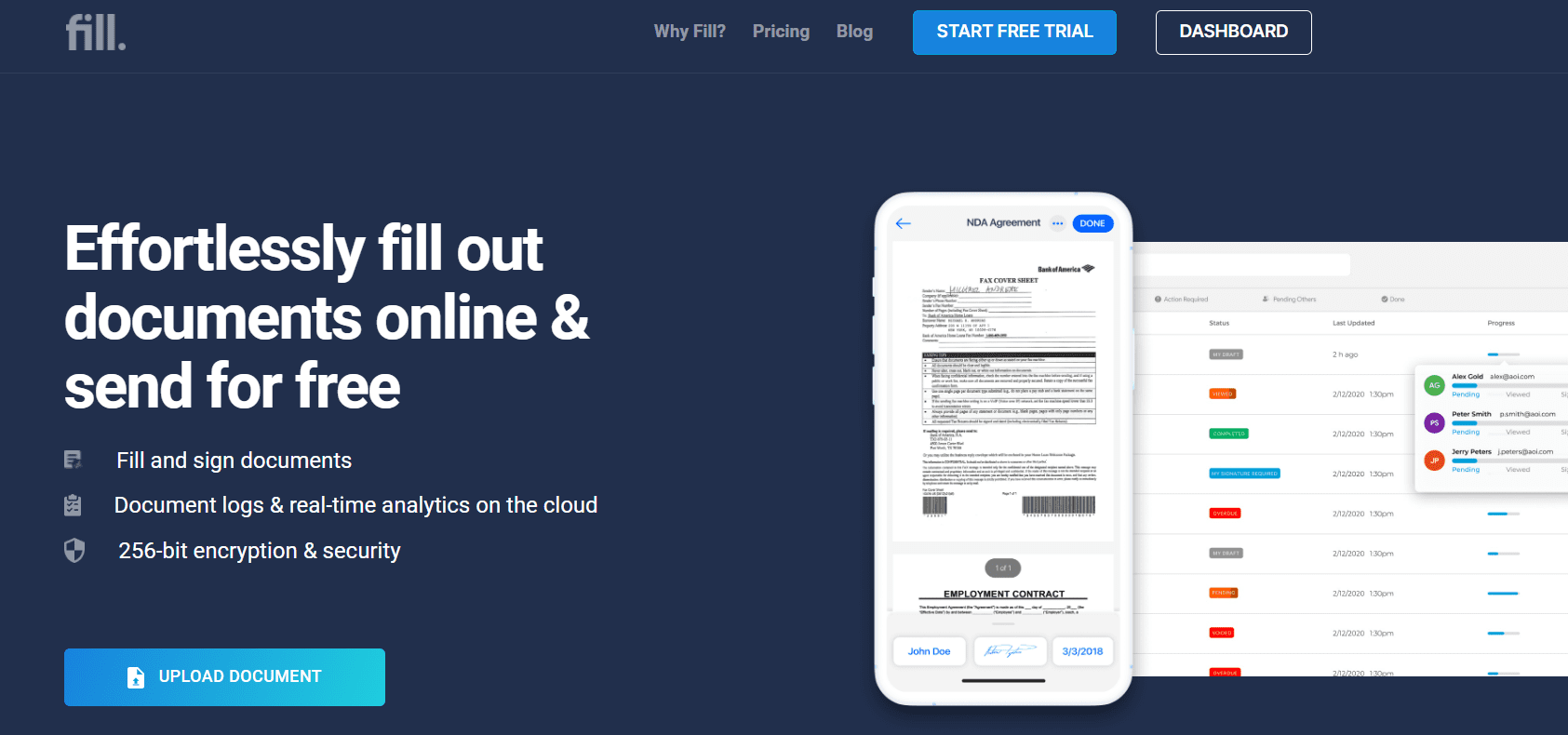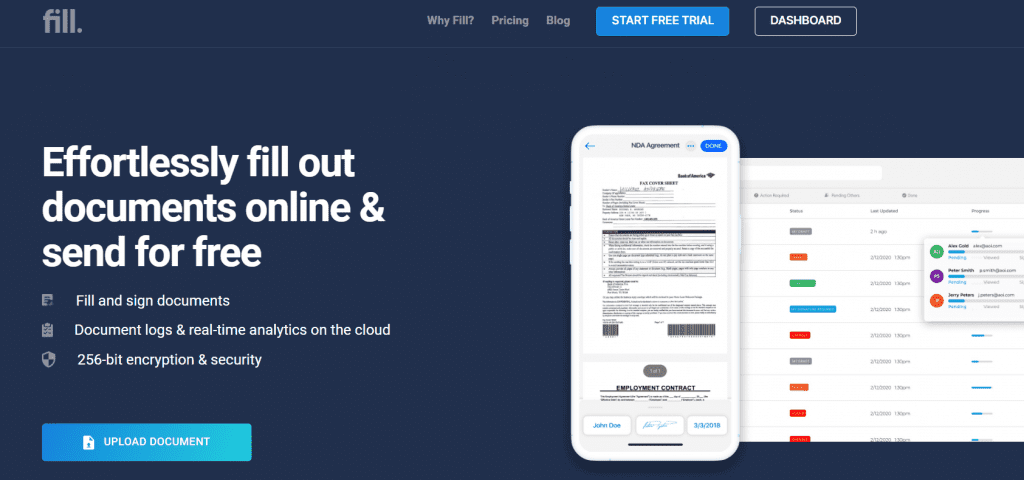 2.) Google Workspace
Google Workspace has almost everything you need to manage a paperless home office. With its rich lineup of online apps, you can create and process documents and share them with others without printing or scanning. You can also collaborate with others and keep tabs on everyone's activity despite being in different locations.
3.) Freshbooks
When running a small business, you need a reliable tool like Freshbooks for invoicing and accounting. With its user-friendly dashboard, you can ensure accurate and timely payment collections.
4.) Basecamp
Basecamp is an ideal tool for project management and working with teams. It has everything you need to get tasks done. It also makes it easier for you to monitor the progress of each task or project, allowing you to sort your to-dos and chat with your team members in real-time.
5.) Todoist
With Todoist, you can streamline your to-dos and manage your tasks like a pro. With it, you can quickly schedule and set recurring tasks. You can also organize your to-dos by priority level and visualize your goals using charts.
6.) RescueTime
You cannot manage a paperless home office without the help of a good time tracker. With RescueTime, you can automate your time tracking and regain your focus as you work through your goals. Aside from helping you boost your level of productivity, this app also helps you achieve a better work/life balance.
7.) Calendly
Setting up a paperless office at home means you need a simple yet efficient way to manage your events. With Calendly, you can do all this and never worry about missing an important meeting or appointment. You can also use this app to schedule things ahead.
8.) Zoom
Zoom is, by far, one of the best tools for online chats and video meetings. Since working in a home office means you have to attend virtual meetings more often, you need to ensure that your online videoconferencing app won't let you down. With Zoom, you don't have to keep a written record of your meeting minutes. You can instantly access and download them from your Zoom web portal.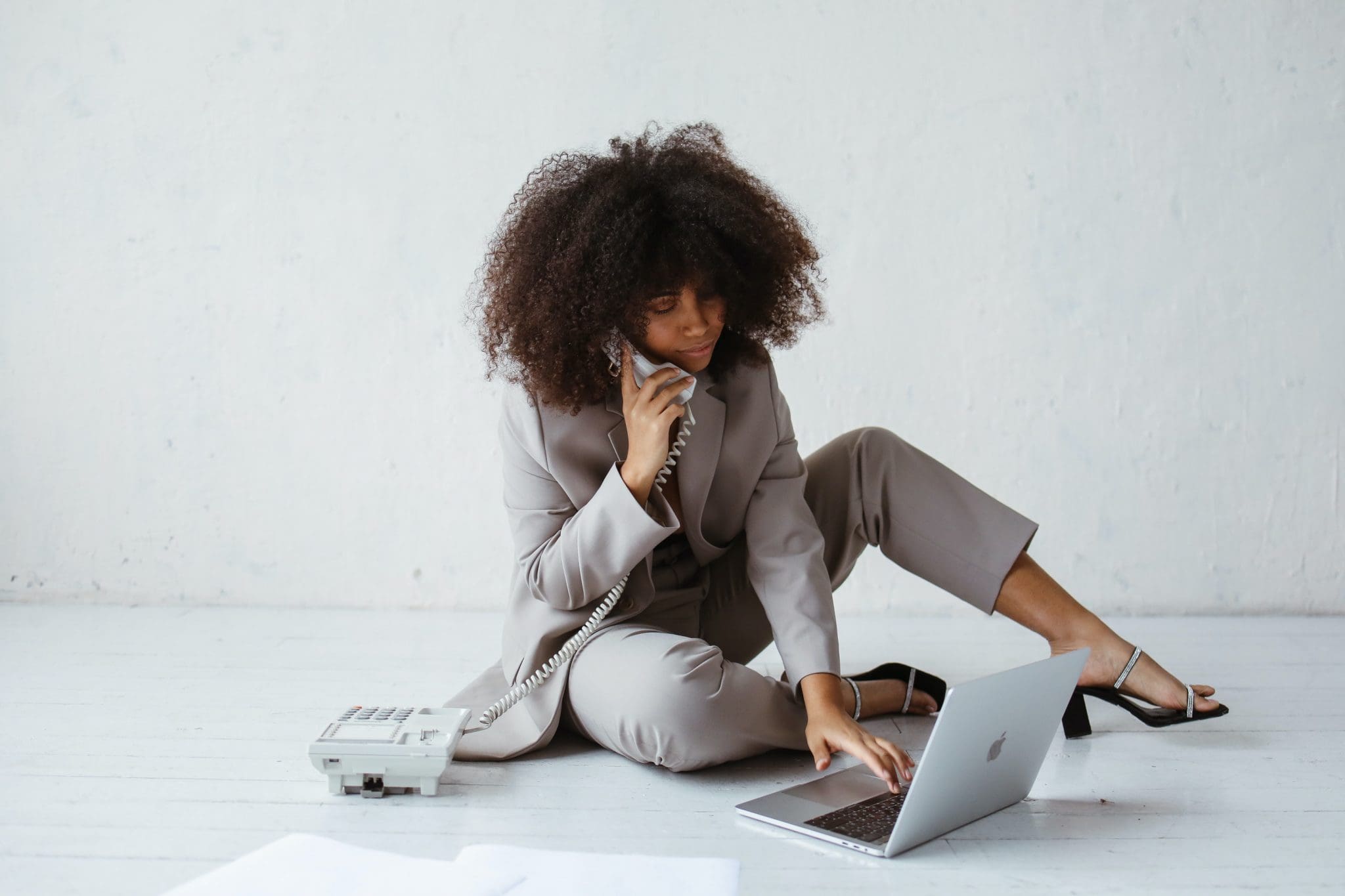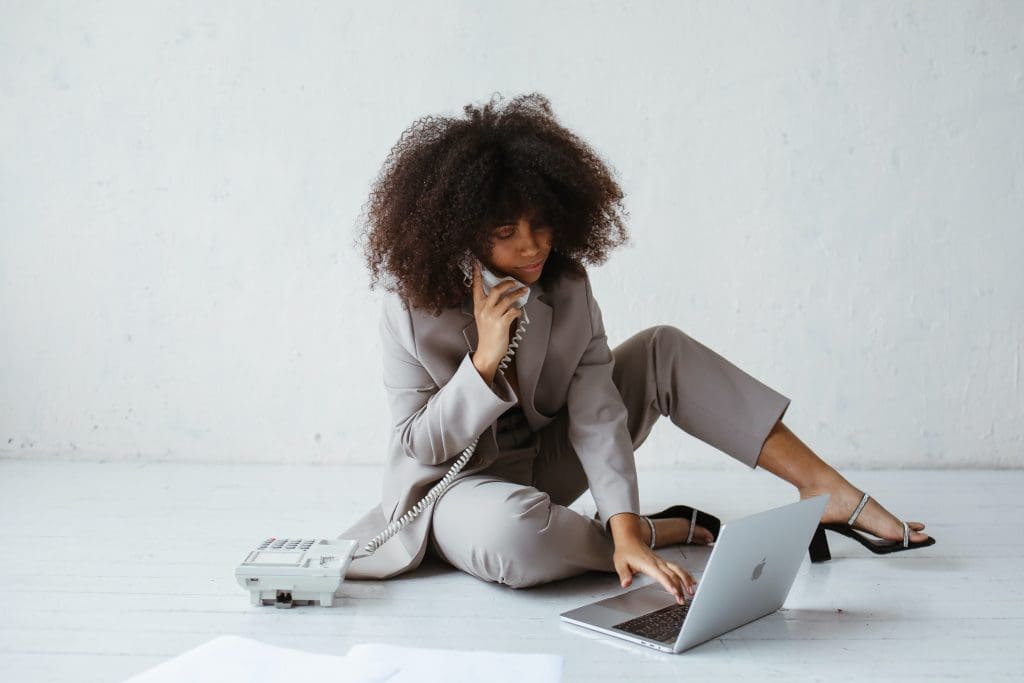 Benefits of Setting up a Paperless Office at Home
Nowadays, setting up a paperless home office offers a practical yet effective solution for remote and home-based workers. It gives them the freedom to work in the comfort of their homes while maintaining the same level of productivity. Some of the benefits of setting up a paperless office at home include:
Having the convenience to work from home

Having the freedom to create or design your ideal workspace

You can maximize your home office space without the bulky file cabinets and storage shelves.

It helps promote a healthier and safer environment.

You can skip the long commutes.

It helps cut down your daily expenses.
Final Thoughts
Setting up a paperless home office doesn't come without any challenges. Even so, it's nothing that you cannot handle, especially when you've equipped yourself with the tools needed to ease up the transition process. Aside from easing up your workload, you can also rely on these tools to help secure your documents and minimize the risks of information breaches and data loss.
If you need a feature-studded e-signature and document signing solution, use Fill. Our cloud-based mobile app has all the features and functionality you need to ensure a smooth and convenient paperless workflow. Create a Fill account today to get started.