How the cloud can transform your business means welcoming the idea of digital transformation. It offers limitless possibilities and plays a crucial role in making your business thrive in today's fast-paced and ever-evolving world. Even so, not everyone is open to the idea of utilizing cloud computing to store, process, and manage data.
If you truly want to know how the cloud can transform your business, there are several aspects that you need to take into account. In this post, let's look into the key benefits of cloud computing and why it matters to your business.
Table of Contents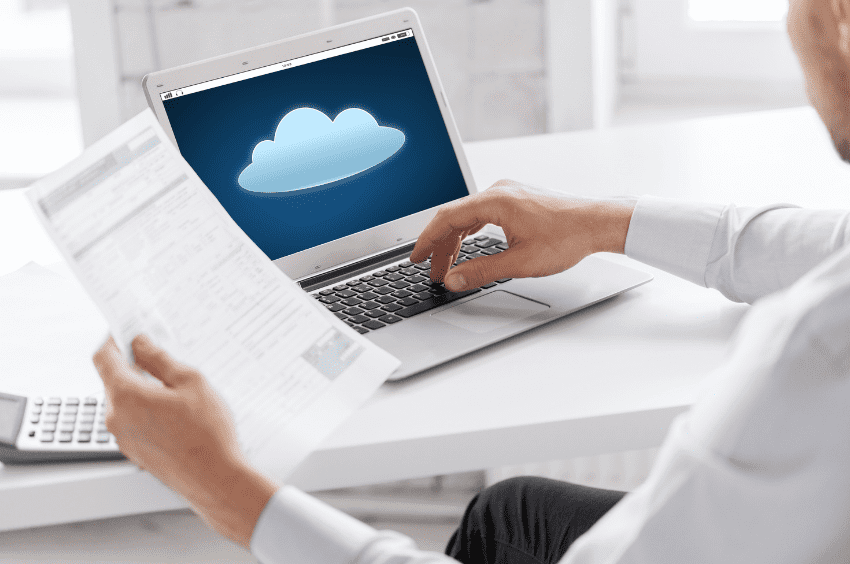 What Is Cloud Transformation?
How the cloud can transform your business depends on how you intend to use it. It could be as simple as moving your data into the cloud or leveraging its technology to build an entire business infrastructure. In essence, cloud transformation is a process that can help your business keep up with the latest developments in today's constantly evolving society.
How Does Cloud Computing Work?
Cloud computing happens when you're accessing or storing data over the Internet. The process involves a network of remote servers that connects to users through the Internet. There are also various ways to deliver a cloud-based service to users. The most common types usually fall under SaaS, PaaS, and IaaS.
SaaS, which stands for Software as a Service, provides on-demand software services to users. PaaS, which stands for Platform as a Service, offers on-demand access to a cloud-hosted platform. IaaS, on the other hand, stands for Infrastructure as a Service. It provides users with a scalable pay-as-you-go model ranging from storage to networking.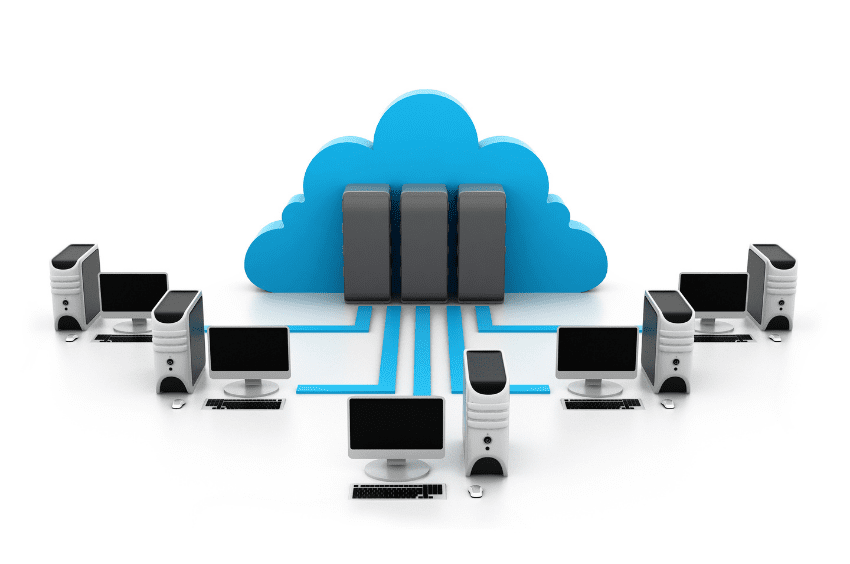 How the Cloud Can Transform Your Business
The cloud plays a crucial role in the transformation of your business. How the cloud can transform your business will also depend on various factors. Nonetheless, it's undeniably beneficial for your business, especially if you are looking for a sustainable way to make your business thrive and become more profitable.
Here are some of the benefits of cloud computing for your business and why it matters:
Enhanced security and storage 

—

 

Data stored in the cloud are encrypted using the highest level of encryption, making it almost impossible for attackers to intercept data while in transit. Unlike on-premise solutions, you can also customize the security settings and add an extra layer of protection.

Accessibility 

—

 

Having the freedom to access your files in the cloud means better mobility. You can view your documents using any device. Plus, you get to keep track of your business processes while on a business trip or vacation. As long as you can connect to the Internet, you'll be able to stay on top of your tasks and ensure a smooth sailing business operation.

Better customer experience 

—

 

With cloud computing, you can speed up your transactions and come up with innovative ways to better serve your customers using online tools and platforms. 

Promotes better collaboration and teamwork 

—

 

With cloud-based services, it's easier to collaborate with other members. Instead of storing and sharing files via USB flash drives, you can directly upload and share them online. You can also allow your team members to view, edit, and 

sign your documents in real-time

.

Cloud-based data backup and recovery 

—

 

You can back up or keep a copy of your files in a remote data server. This way, you'll still be able to recover your data in case of unexpected data loss due to a data breach or human error. On top of this, using the cloud to backup your files is less expensive compared to purchasing a hard drive. You can also choose a cloud-based service with affordable monthly subscription plans. 

Improved workflow efficiency 

—

 

With cloud computing, you can analyze and organize data while minimizing errors. You can also automate your file searches using search filters. With an improved workflow efficiency, you can get more things done and quickly achieve your desired outcomes.

Real-time document tracking 

—

 

You can use cloud log management to keep track of various activities and gain valuable insights using the data you've collected in real-time. You can also store and generate detailed logs at a large volume.

Reduced business costs 

—

 

Since most of your business processes take place in the cloud, there's no need for you to spend some money on expensive hardware and storage equipment. You can also avoid paying hefty fines and charges due to data breaches caused by human errors.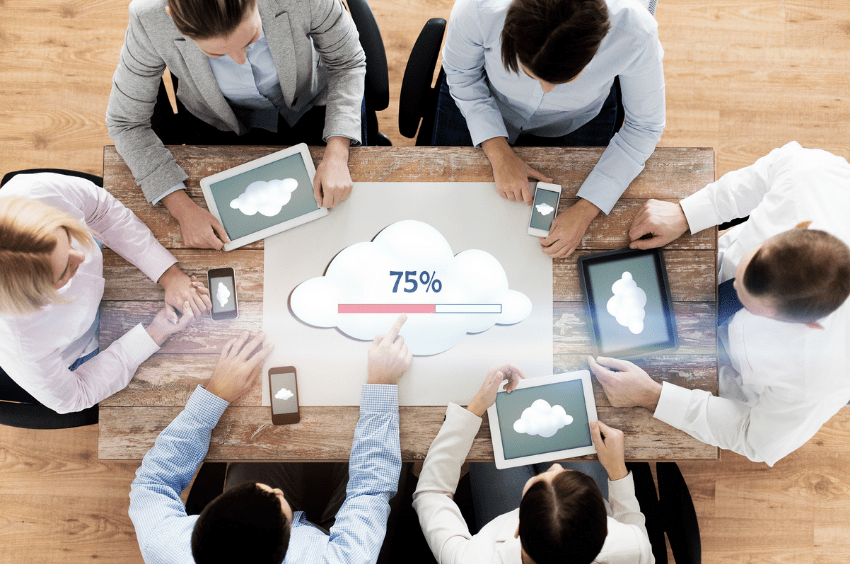 The Most Common Uses of Cloud Computing in Business
The following are some of the most common uses of cloud computing in businesses:
Data backup and recovery 

Cloud storage

Cloud telephony through VoIP service providers

Collaboration and file sharing

Software testing

Analytics

Document management and business processing
Aside from the examples above, you can also make use of cloud-based services like Fill to create electronic signatures and sign legal documents within minutes. Since Fill is a cloud-based application, you don't need to install any on-premise software to make it work. You can just load it on any web browser like Edge or Chrome. It will also work on any device, regardless if it's a PC or smartphone.
Final Thoughts
How the cloud can transform your business may serve as a turning point for innovation and growth. By using cloud-based services to transform your business, you're most likely to succeed in meeting your customers' expectations, which eventually helps in boosting customer loyalty. You can also safeguard your sensitive business data and implement a better disaster recovery plan.
Need a secure cloud-based electronic signature solution? Let Fill handle all your legal paperwork. Create a legally binding signature and attach it to any document by merely swiping your finger. Start using Fill today.