Document management is indispensable in creating efficient workflows. Banks can take advantage of its features and benefits to expedite internal processes. As digitization continues, financial institutions face stringent regulations to safeguard customers' data and prevent fraudulent activities.
All the more that banks can stay on top of compliance tasks while cutting down costs thanks to document management for banks. This article will overview how adopting a system can help you do just that – streamline processes, reduce paperwork clutter, automate customer onboarding, and more.
Introduction to Banking Document Management
Banking document management is an essential part of a bank's operations. Proper management helps you ensure that your data are secure, up-to-date, and easily accessible when needed.
The banking industry faces a wide range of challenges related to managing their documents, including the following:
possibility of data breaches
time-consuming manual processes
difficulty finding the right document in a digital environment
You can address these challenges by adopting a banking document management system. First, you can automate processes quickly and locate data anytime. It's essential to understand first the available features of various systems. It will help you decide on the right solution according to your criteria and evaluation.
What Is Document Management for Banks?
Document management for banks is organizing, tracking, storing, and accessing documents related to banking activities. This includes financial records, customer information, loan documents, and other critical files.
Document management software provides a secure digital repository that automates document workflows. It allows authorized personnel to access the data they need quickly. Moreover, it enables faster communication between bank staff and customers and improves record-keeping capabilities.
The Challenges in Document Management for Banks
Challenges are part of adopting new technologies. Here are some of them.
1. Paperwork in printed form is overwhelming
Bankers deal with vast amounts of sensitive information they need to store securely. Paper-based documents can become disorganized. This could lead to security risks, high labor costs, and delays in processing. Plus, employees need to work on the physical copies.
2. Outdated systems are roadblocks to compliance
One of the primary challenges associated with banking document management is ensuring compliance with industry regulations. Banks must comply with strict data storage and access protocols, including encryption, data retention, and deletion policies. This is impossible with paper-based documents.
3. Maintaining visibility across branches
It's challenging to manage the data across branches with paper-based document management systems. The manual work requires not just time from employees but also efforts that could have been spent on other priorities. In contrast, digital systems provide real-time access to anywhere in the world via secure portals.
4. Manual processing of loans
Banks also need help with manual processes involving paper forms like loan applications or tax forms. They need approvals from multiple people within a company or even other organizations outside of it. Digital systems streamline the process with electronic signatures for faster approvals. It reduces miscommunications and inaccuracies associated with manual processes.
5. Integration across third-party apps
Finally, another challenge is data integration across third-party services, such as accountancy software or customer relationship management (CRM) tools. Banks use different file formats for storing data about customers or transactions. A unified digital platform allows for seamless integration between many different services, which can be beneficial both financially and strategically.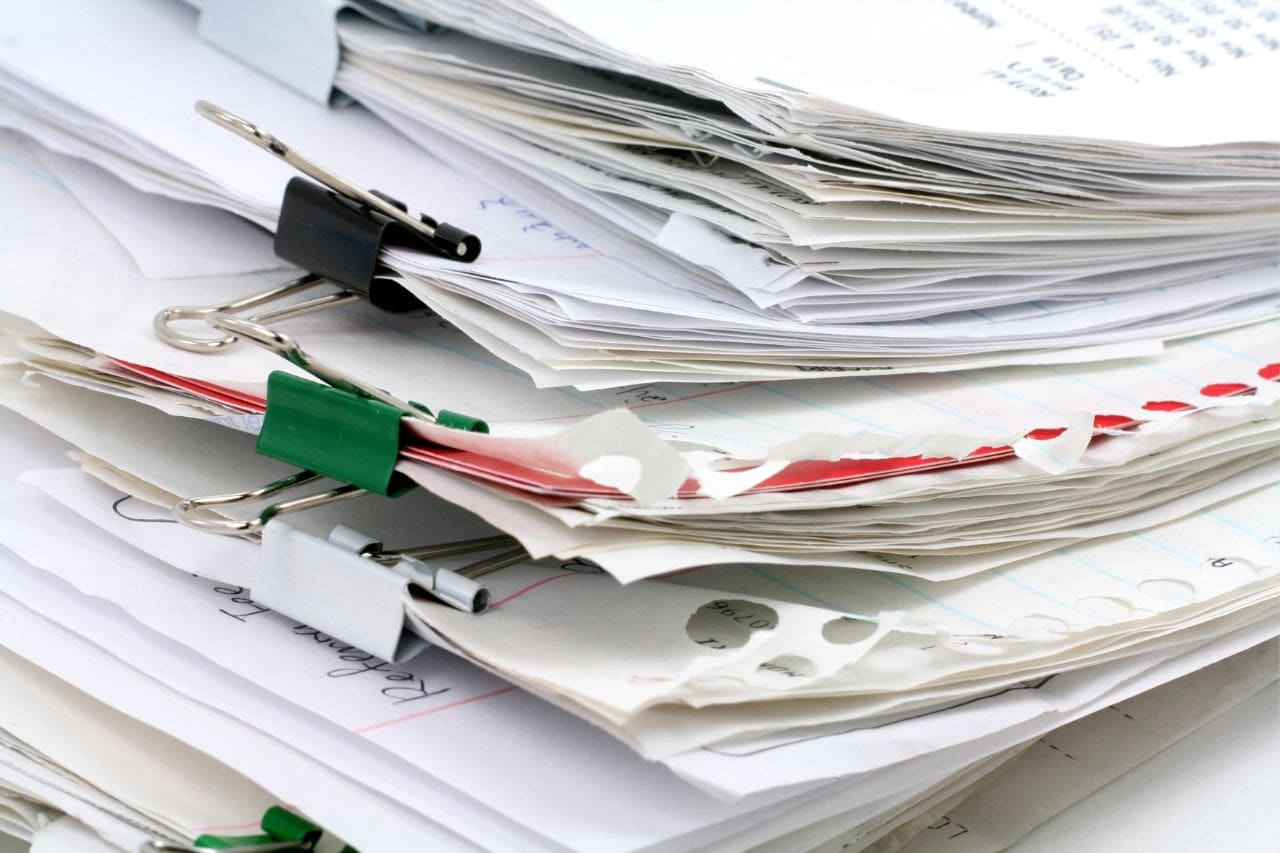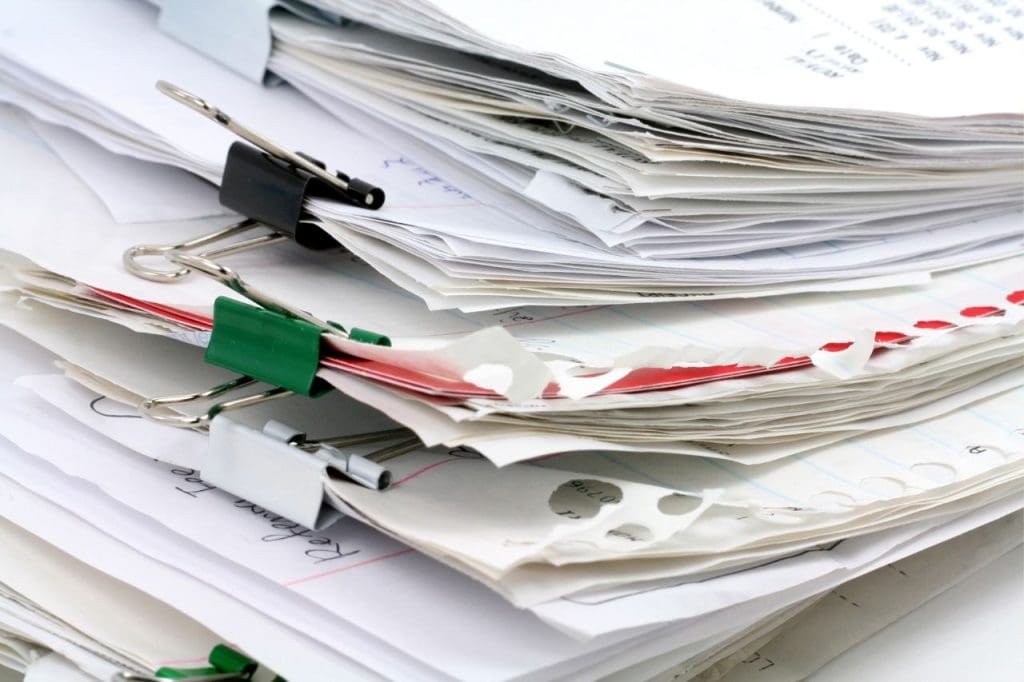 The Benefits of Digital Document Management Systems in Banking
Digital document management systems offer a range of advantages for the banking industry, from increased efficiency to improved data security and risk management.
Here are some of the key benefits that banks can reap from adopting a digital document management system:
1. Increased efficiency
Instead of searching through filing cabinets for paper documents, digital document management systems make it possible for employees to locate the record needed and retrieve it in a few minutes.
Moreover, banks can automate manual processes, create standard workflows, and facilitate collaboration across departments or remotely with customers or partners.
For instance, a bank's SharePoint-based system allows employees to securely share data with external sources. It streamlines underwriting processes while ensuring compliance requirements are met.
2. Improved data security
Digital document management systems provide improved security measures compared to paper documents. You can encrypt them, add password protection, and store them within secure databases.
Banks can use digital signatures so that only authorized personnel can access sensitive documents and track who has viewed or changed the file over its lifetime. In addition, digital document management systems allow for automatic audit trails.
This help identifies areas in need of improvement when it comes to data security. For instance, banks can use templates to manage their corporate templates and ensure regulatory compliance within their communications across all channels.
3. Better compliance and risk management
Digital document management systems provide a layer of protection for banks in complying with various regulations and avoiding costly risks such as fraud or noncompliance penalties from regulatory authorities like the FDIC or FINRA.
These document management systems offer a way for banks to store records securely while ensuring they are correctly indexed and archived according to regulations. It's difficult (or impossible) with paper documents being manually managed through filing cabinets.
4. Enhanced customer experience
Digital document management systems benefit internal banking operations. For example, it can improve the customer experience by making data retrieval faster and easier than ever.
This allows customers quicker access to the information they need without waiting days for paper documents to be sent via mail or searching through stacks of paperwork upon arrival at a bank branch location.
Additionally, these systems give banks better insights into customer needs by tracking customer interactions more closely than ever before. These enable them to respond more effectively based on data generated from past transactions.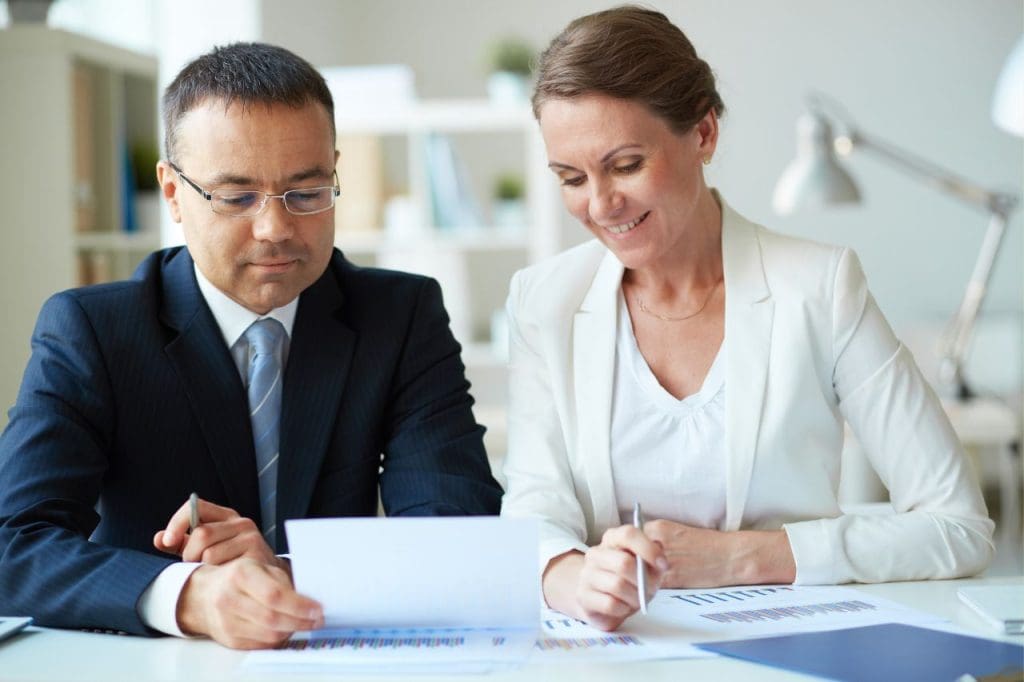 How You Can Manage Bank Documents Better With Fill
Banks can manage their documents better with Fill's document management system. Streamline the processes and improve productivity by reducing manual labor and paperwork.
Here's how Fill can make your document management workflow more efficient:
Fill provides an all-in-one solution for managing bank documents while helping entities comply with international financial regulations. Want to see Fill in action? Sign up for free and explore the features at your pacing.