Not all businesses can handle their workload with internal resources. Sometimes, outsourcing tasks to a third party is more practical and cost-effective. Sharing the load makes things more manageable and allows businesses to complete projects fast. 
When this happens, businesses must be ready with a subcontractor agreement that covers all the bases. This document resolves any dispute in work compliance, plus it establishes boundaries within the working relationships in a project. 
Here, we've listed the essentials of a subcontractor agreement, including a step-by-step guide to writing one.
What Should Be Included in a Subcontractor Agreement?
The following information or clauses should be included in your contract:
Subcontractor, contractor, and client details
In any subcontract agreement, the parties to the contract should be listed first. Their names and contact information should be included here. Double-check that these details are accurate and up-to-date.
Payment and billing
This clause specifies how much a subcontractor will be paid, how often, and what payment method will be used.
It is best to minimize preconditions in receiving compensation. You may include Pay-if-Paid (PIP) and Pay-when-Paid (PWP) clauses. These are mainly designed to transfer the risk of loss associated with nonpayment to lower-tier subcontractors.
Scope of work
This is a statement of work outlining the job description, the duration of work, proposed timeline, and other expectations. The steps to take in the case of a shift in the scope of work, like a change order, must also be stated.
Change orders
In any project, unforeseen events can arise and delay the work. A change order clause covers the method for determining changes, obtaining approval, and revising the initial agreement.
You may need to include a "force majeure" clause allowing subcontractors to delay completion or be excused from work. Also known as an "act of god," this includes unfortunate events like fires, floods, hurricanes, war, riots, and strikes. The COVID-19 pandemic has emphasized the significance of force majeure clauses in subcontracts.
Licensing and insurance
Subcontractors cannot lawfully work on a project unless they are completely insured and duly qualified. The subcontractor agreement should define and verify all pertinent insurance and license information.
Resolution of dispute
Legal conflicts can develop when problems occur. A subcontractor agreement must provide specific details concerning what can be done in the event of a disagreement. This needs to have a section for resolving disputes, arbitration, and indemnity.
Termination
A termination clause indicates the circumstances that would cause the subcontractor to be terminated. Misconduct, the inability to fulfill project deadlines, or unwillingness to perform necessary activities are grounds for termination. This clause details any possible notice as well as how a termination may affect the contract's payment conditions.
Subcontractor agreements don't have to be lengthy. In fact, these abovementioned clauses may be merged together depending on the scope of the project. Each clause can also be addressed in detail in a separate section of the agreement if both parties wish to.
Note that a subcontract agreement can be as simple as you please as long as you cover the essentials. These include all the clauses we've mentioned from business details to termination. You can also add optional clauses such as nondisclosure and noncompete clauses.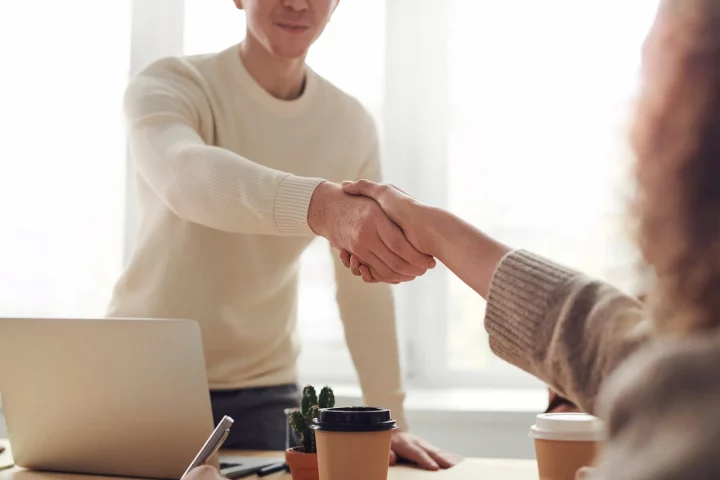 How to Write a Subcontractor Agreement
Crafting a subcontractor agreement can be complicated, especially if you need to include a lot of details. Some businesses even ask for help from legal firms to create this document. 
Nowadays, subcontractor agreements and other contracts can be easily processed online. Thanks to apps like Fill, you can write and have contracts signed in no time. 
You can create a subcontract agreement using Fill in several ways:
Upload and edit an existing contract
First, log in to Fill. You can sign up for free if you don't have an account yet.
Click the Upload Document button.
Select the file or document you want to upload. The chosen file is then opened in the PDF editor.
Create fillable fields, add text, and make other changes you want to the document. 
Add fields for electronic signatures at the end of the online agreement.
Once you are done editing, you can add your signatures to the document by clicking the Add Signature button.
Click the Done button if you are satisfied with the output.
Send the document to your subcontractor through their email address.
Create an agreement from scratch
Go to Tools > Online Forms. Click Create Form. You can design the layout of your document or upload an existing one.
Add as many fields as you like. You can customize the agreement and place "If This Then That" responses.
Add a field for electronic signatures.
Click Save if you still need to add information to the document. Hit Publish once it is ready to go.
Send the shareable link through email.
Use a subcontractor agreement template
1. In the left panel, under Tools, click Templates.
2. Click Create Template on the upper right of the dashboard. Then, click From Template Gallery from the drop-down menu.
3. In the menu, type "subcontractor agreement."
4. Hover over the template and click Use Template
5. Click the fields and change the text. Edit the template based on your needs. 
6. Click Save once you're done editing. You can click Test as Contractor to see it from the signer's point of view.
That's it. Creating a subcontractor agreement is an easy task, thanks to Fill. You can use this subcontractor agreement template to help you out.
Create Subcontractor Agreements With Fill
Fill is a convenient platform for documents that is accessible on any device. We have pre-made forms that you can use in creating business documents, including subcontractor agreement templates.
Moreover, Fill conforms to international regulations like HIPAA, GLBA, and GDPR. To protect the confidentiality of your data, we implement security procedures like signer ID verification and encryption.
Download our mobile app today. It's available on iOS and Android for free.