Are you planning to claim energy-efficient home improvements on your taxes this year? Then you'll need to fill out form 5695. This form is necessary for anyone seeking tax credits for energy-efficient home improvements.
But how do you fill out this form correctly? In this quick guide, we'll provide a step-by-step guide on how to draft form 5695, including what to incorporate and avoid. Then, we'll show you how to use Fill to supercharge your tax form creation.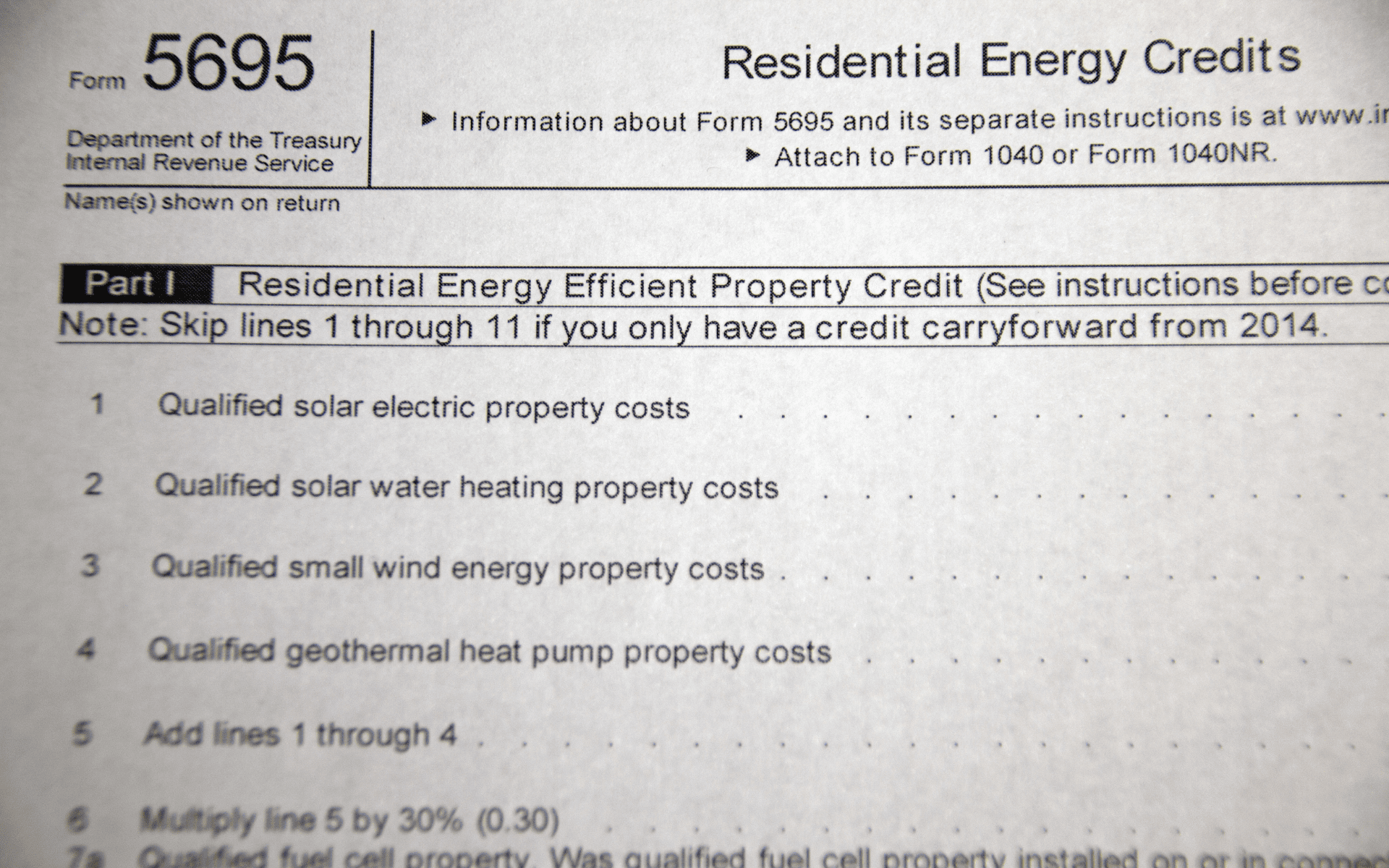 How to Draft Form 5695: Step-By-Step Guide
When writing form 5695, it's essential to follow this step-by-step guide to ensure you fill out the form accurately and without any mistakes.
Here are all the steps you need to keep in mind:
1. Download form 5695 from the IRS website
You can easily obtain form 5695 from the IRS website. Look for the Forms and Publications section, and enter form 5695 in the search box. Select the correct year and version of the form, then download and save it to your computer.
2. Enter your personal information
The first section of the form requires you to enter your personal information, including your name, Social Security Number (SSN), and filing status. Make sure to double-check that you have entered this information accurately.
3. Calculate the cost of your energy-efficient home improvements
In the form's second part, list the energy-efficient home improvements you've made during the year. These may include insulation, windows, doors, and HVAC systems. You'll also need to calculate the total cost of these improvements and enter it on line 2.
4. Calculate the credit you are eligible for
To calculate the credit you are qualified for, you'll need to multiply the cost of your energy-efficient home improvements by the appropriate percentage listed on the form. You'll then enter this amount on line 14.
5. Transfer the credit to your tax return
Finally, you must transfer the credit to your tax return on Form 1040, line 13. Make sure to double-check all calculations to ensure that you've entered the correct amounts.
It's important to note that there are specific guidelines and requirements for claiming tax credits for energy-efficient home improvements. Read the guidelines carefully and seek professional help if you're unsure how to fill out the form correctly.
Download the Form 5695 Template

Form 5695 – Residential Energy Credits
What to Include When Writing Form 5695
Make sure to include the following information in your form 5695:
Personal information
Energy-efficient home improvements
Costs
Credit calculation
These are the same components discussed in the previous section. Remember to include each detail accurately to avoid errors resulting in filing delays or other inconveniences.
Using Fill For 5695 Form Creation
Fill is an eSignature app that makes writing form 5695 easy and hassle-free. With Fill, you can download a customizable template, edit it directly on the app, and download it as a PDF—all in one convenient app.
With robust security features such as 256-bit encryption, secure cloud storage, and signer ID verification, fill helps thousands accomplish tax forms more efficiently.
What are you waiting for? Sign up for free now and get ahead on your energy-efficient home improvements with Fill.