Technical proposals are essential in any field. Whether internal affairs or multicompany endeavors, exceptional proposals often lead to successful projects that generate revenue. That's why you'll benefit from learning how to write one effectively.
In this article, we'll introduce you to the definition and different types of technical proposals. We'll also walk you through writing one for your own purposes using customizable templates. At the end of this guide, you will have learned crucial skills to aid in your role as a technical proposal writer.
Table of Contents
What Is a Technical Proposal?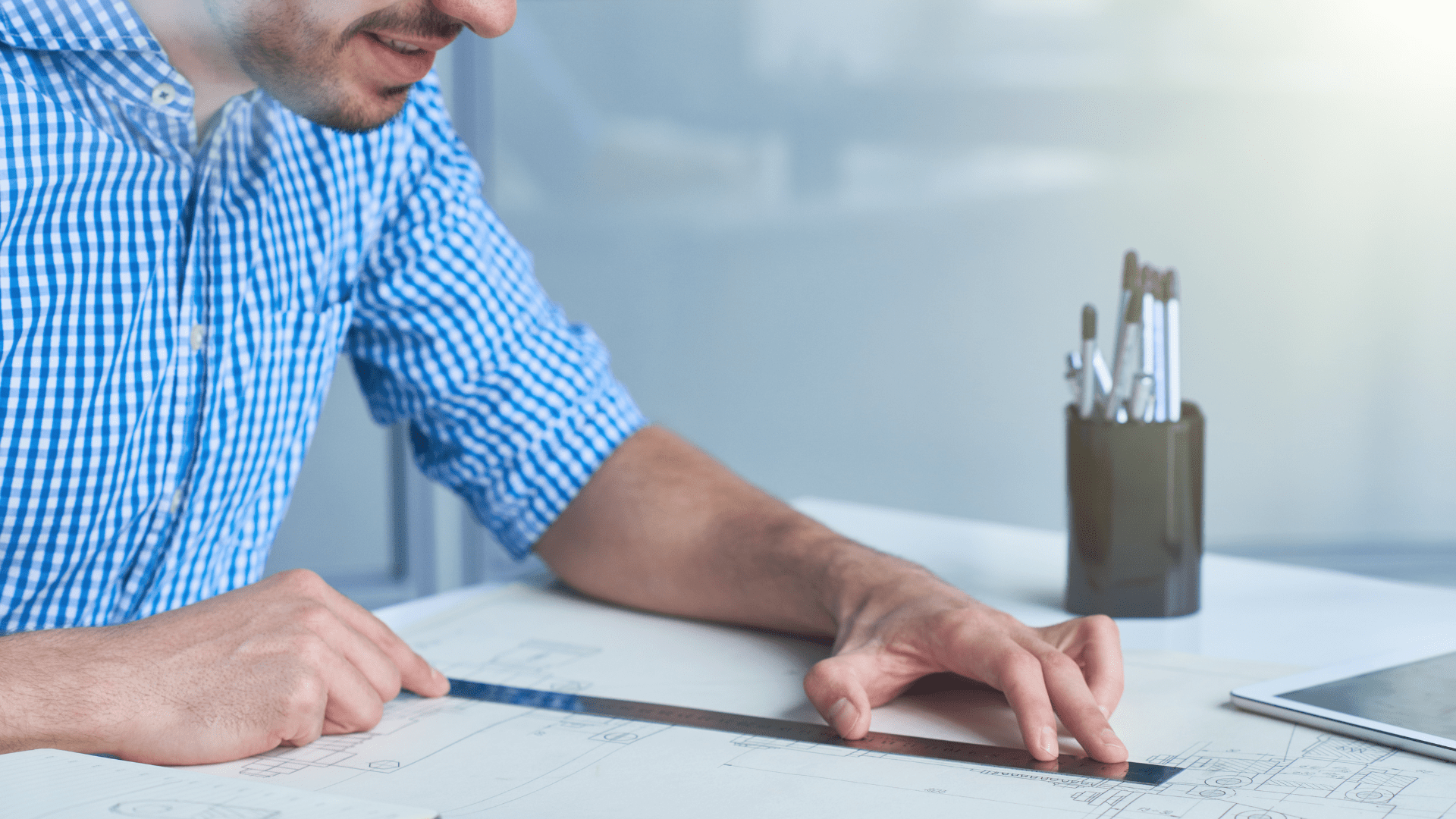 A technical proposal is a way for an individual or business to present a product or service to another party. It comes in the form of a concise yet informative document created by the initiating group.
It can be differentiated from other proposals by the expected contents of the document. Technical proposals typically include relevant specifications as well as detailed walkthroughs of the product or service offered.
There are several elements present in a professional technical proposal. Some larger companies may require a specific format for submissions. However, all good writing tends to incorporate these parts in one fashion or another.
5 Elements of a Good Technical Proposal
Include these elements in your proposal draft to sound more professional and have a higher chance of approval. Later, we'll cover how to use templates to supercharge your writing.
1. Proposal introduction
It would be wise to research your recipient and find relevant clues to help you on your way. You'd be able to determine what the recipient might want to see in a convincing proposal.
Begin with an appropriate introduction that includes an executive summary. From the start, you must present your information accurately while maintaining brevity. Include a summary of your company or organization, your brand, and your products or services. If you are sending the proposal as an individual, make sure to mention your qualifications and professional experience.
State your unique value proposition. Explain why and how you believe your product will benefit your potential client or partner. It would also be prudent to detail why you're offering the best deal available to them.
2. Detailed plan
Following the first part, describe how the offer solves the recipient's perceived problem. Do they want to increase net revenue? Onboard more customers? Increase employee efficiency? Have the correct answer for your customer's most critical questions, and you'll be sure to make a good impression.
You can protect your interests by clearly defining the project's scope and limitations. Include what products and services you'll provide, the quantity of the deliverables, and the suggested length of the agreement. If you have any requirements from the client, this is where you need to mention them.
A best practice is to create visuals that support your case. Aside from images, you may include graphs, charts, and infographics.
3. Pricing information
Set the pricing for your product or service and provide supporting information the client needs. These can include payment terms, methods, and various cancellation or late payment fees.
If you're new to the business or need quick assistance, look up industry standard pricing for whatever you offer. It will allow you to gain perspective and adjust what you charge clients accordingly.
4. Portfolio and testimonials
Don't forget to mention favorable reviews from past customers. The more your partner trusts your ability to execute the proposal, the better it will be for your prospect. Testimonials are akin to word-of-mouth referrals, which can sway the decision in your favor.
5. Signable fields
No deal would be complete without at least two distinct signatures. These days, it's becoming more common to treat proposals as legally enforceable contracts. As such, set aside the last section for esignatures. With Fill, it's easy to request signatures from other users. The process is automated, so you can focus on building your proposal without worries.
If the deal closes, the esignatures accomplished on Fill will rightly become legally binding in most jurisdictions.
4 Types of Technical Proposals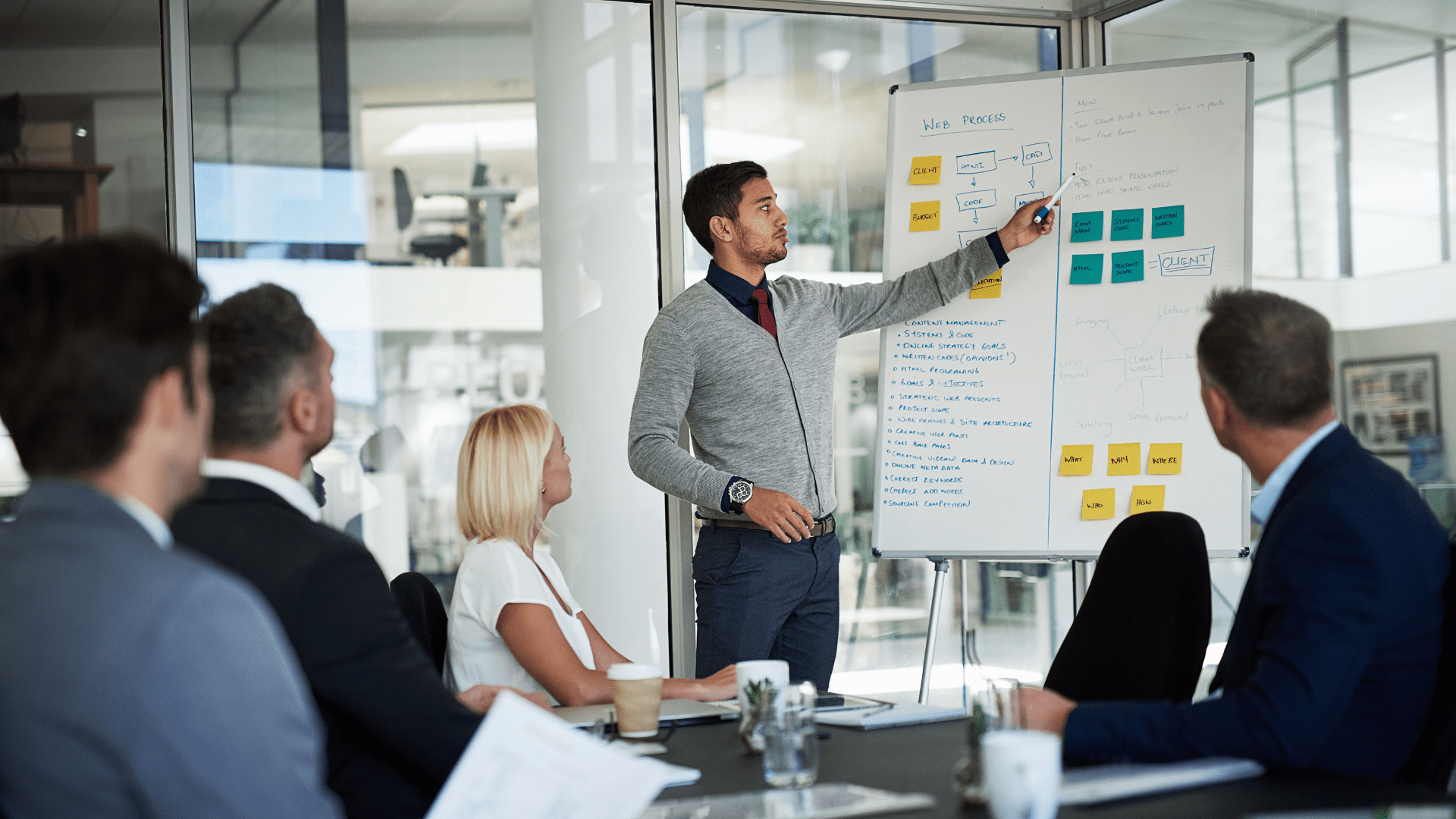 There are several kinds of technical proposals you could use. Each of these has its own requirements and use cases. Listed below are some of the most common types used in business today.
Internal proposal
You create an internal proposal when you submit your document to someone within your company or organization. For example, when an employee starts a new project and needs to secure funding from a manager or executive. That's where technical writing comes into play.
It's optional to include your professional qualifications in the document. That's because you'd be sending this proposal to someone in your company who likely already knows you. Instead, focus on highlighting concrete benefits for your organization.
External proposal
In contrast, an external proposal applies to projects you enter with organizations other than yours. With this route, you're writing with the knowledge that your recipient probably has a limited understanding of your background. You'll have to draft a proposal that makes a compelling case for your business.
One example is a digital marketing firm offering its services to a small business. A savvy firm would do well to present its offer to detail how its product can help the bottom line of its prospective client.
Solicited proposal
A solicited proposal is a response to a prior request or agreement, be it verbal or nonverbal. Depending on the negotiation stage, you or your partner may already know some aspects of the document's content. This knowledge will make it simpler to draft a successful proposal.
Think of two people having a casual business meeting. One party proposes a joint venture, and the two parties discuss it in depth. At the end of the conversation, the other party asks for a formal proposal to show their boss at work. They state that the terms they covered should become part of the submission. That's one of many ways solicited exchanges can play out.
Unsolicited proposal
This last type is also the most challenging to execute well. Unsolicited bids fail all too often, but some of them make it out of the maze. Writing this will undoubtedly test your skills of persuasion.
The main thing to remember is to do research. Your proposal's success depends on whether you know your customer and to what degree. You also get points for providing industry insights that are both truthful and valuable. In the end, the difference will be how well you present your ideas to a new audience.
Purposes of Writing a Technical Proposal
You can use a technical proposal whether you work in a small or big company in any industry. Whatever department you're in, writing one could be a game changer in your career.
Let's see how technical proposals operate in several familiar industries.
Medical services proposal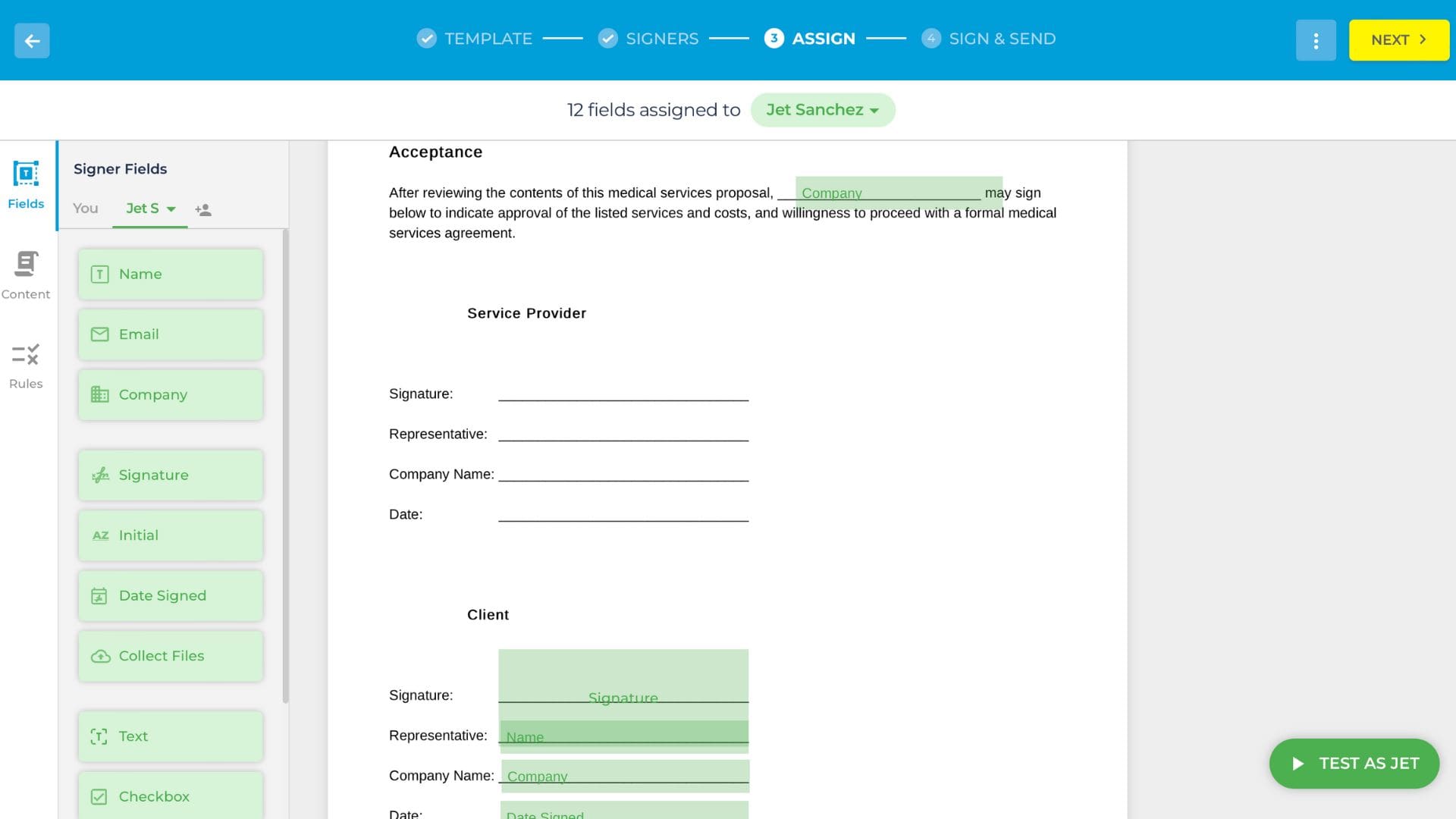 The medical industry can be a tricky forest to navigate. To start with, you'll need to find the right people and file the correct paperwork for your situation. A medical services technical proposal is one of the many documents used in this field. As healthcare personnel tend to use a lot of jargon, you will have to balance your industry knowledge with a clear writing style.
This standard medical services proposal template can help you connect with clients and highlight your experience.
Open the template on Fill and edit the document. The first few fields refer to your information, which will comprise the Executive Summary.
Next, determine specific points surrounding your medical service. The fields are customizable, but you can include HIPAA compliance and best-price guarantees if applicable.
The following step requires you to detail relevant licenses and qualifications. This measure helps prospective clients gain trust in your practice.
After that, outline your services and create short descriptions of them. You may rank the entries in order of expertise, execution, or cost.
Mention a risk management guarantee, which would be a separate document available for request. You may customize the phrasing to suit your brand.
For the following sections, identify the key personnel involved in the proposed project. You may assign people to different roles at your discretion.
Next, provide a detailed pricing table with your listed services and other relevant information.
If you wish, you can add to a list of references that would vouch for your business if asked.
The concluding sections should include a formal agreement between the two parties. This is indicated by the signature fields.
Sign the document on Fill before sending it through email, PDF, or a shareable link for online forms.
Website development proposal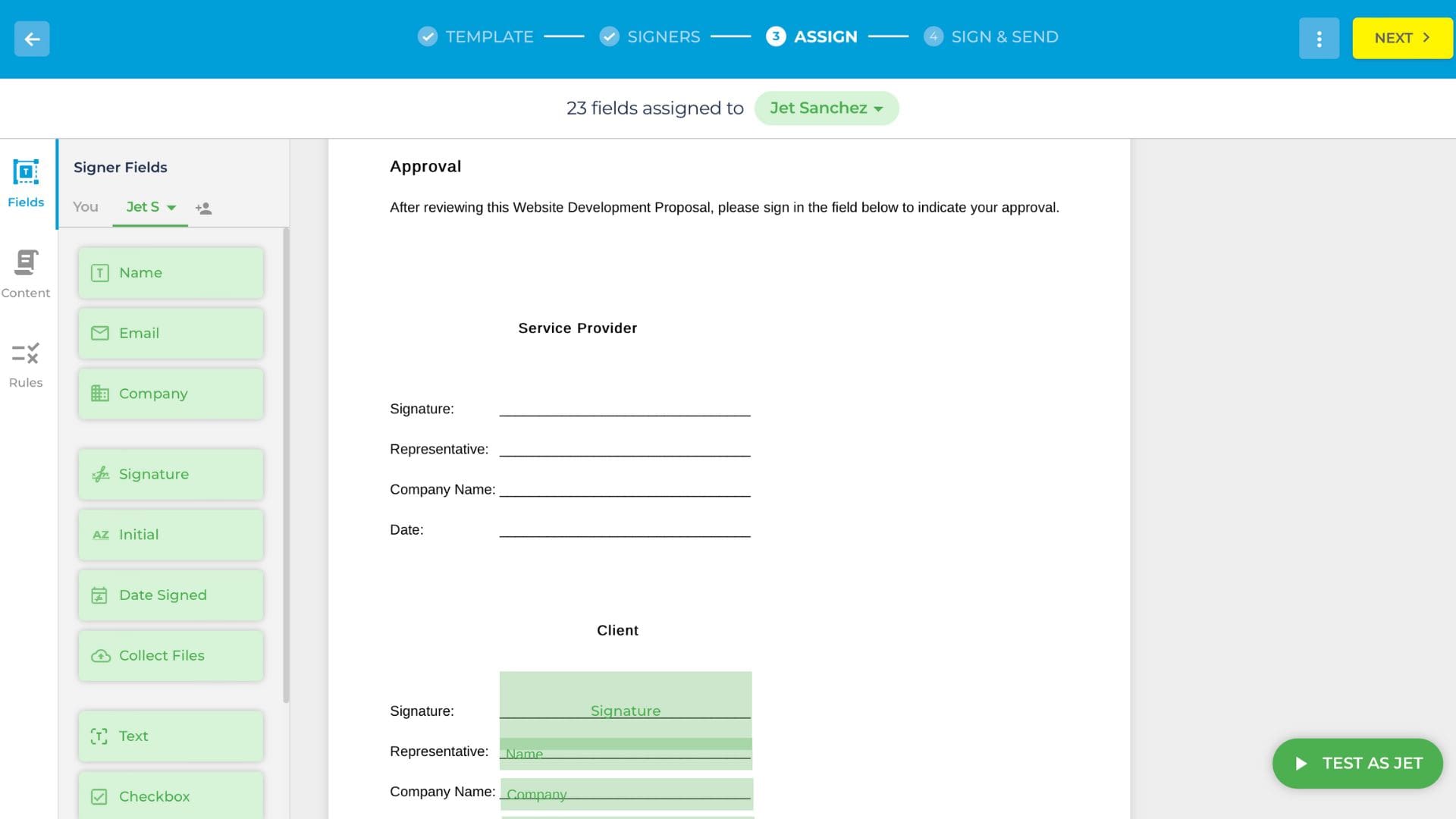 Web agencies or solitary web designers can use this website development proposal template to land clients and drive business growth. Website development proposal contains essential entries you need to fill out with selected information.
Open the Fill template to start editing. Begin with the introduction and customize the section to suit your business.
Unlike the last template, this one separates the Executive Summary from the intro. You can use whichever method you prefer.
Next, create a Solution Outline that highlights your strategy and implementation. Also, preview the suggested website structure along with additional features.
The next step requires you to provide an initial execution timeline. This will give the client a general idea about each stage and milestone as well as other relevant dates.
Then, highlight your projected costs and include any ongoing fees that concern your customer.
This template includes a Terms of Agreement section. It lists the safeguards and assurances for each party involved in the venture. You may edit the area to reflect your particular situation.
Finally, finish the template by adding fields for esignatures. You can then send the document to your preferred client.
Real estate development proposal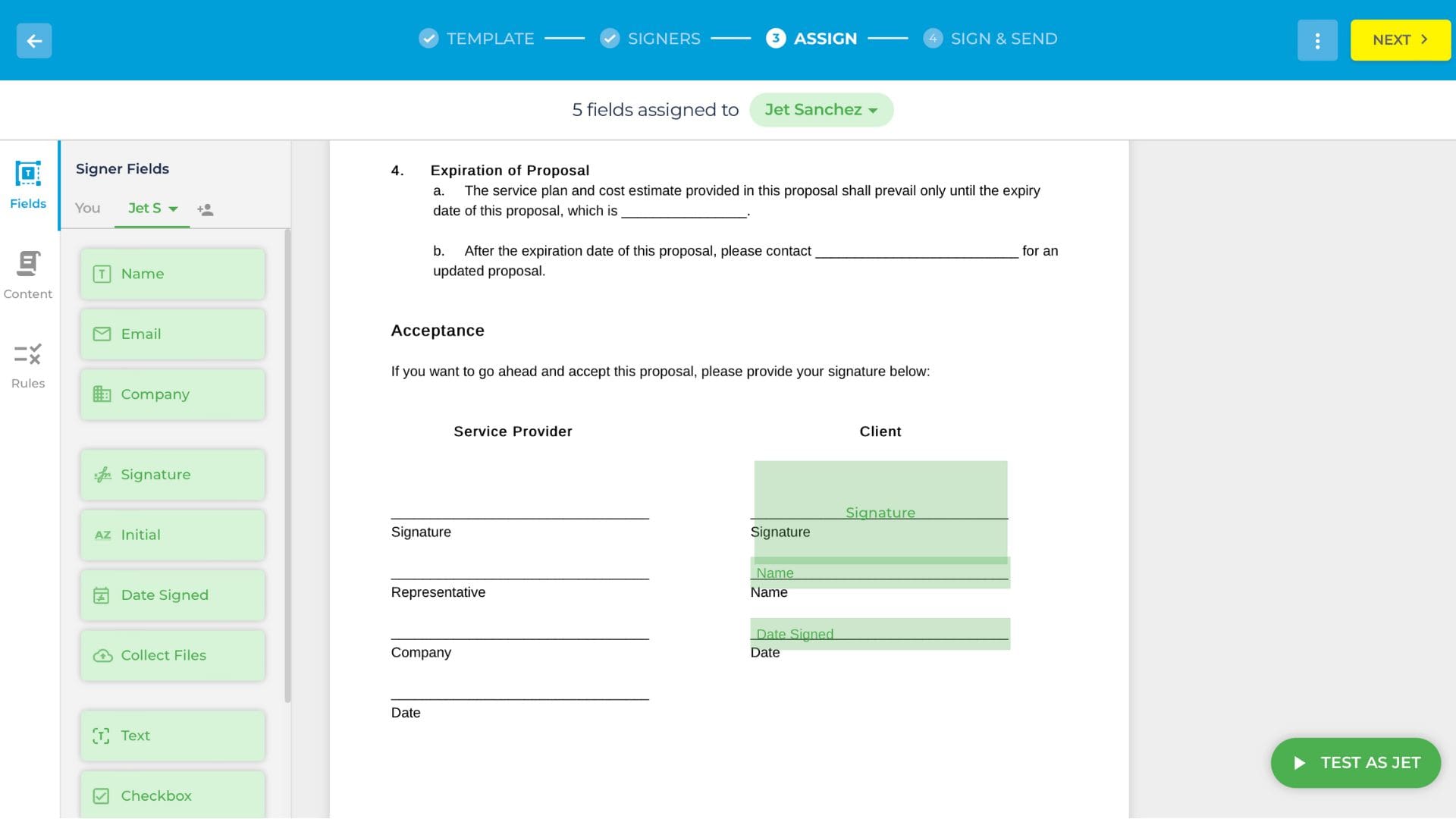 Property developers deal with technical proposals regularly. That's evident when many new projects start with rigorous proposal reviews. If you need to send a lot of proposals, this real estate development proposal template can help you hit your target, fast.
Open the Fill editor and the selected proposal template.
Craft an introduction that contains a brief description of the property and an outline of your development. You can elaborate on both in later sections of the proposal.
Next, tell the client about yourself by listing your real estate experience and relevant achievements in the field.
Then, you may include your vision and mission for the project, making sure to align your wording with what's best for each party involved.
You should also enumerate the benefits a client should expect by taking on your project.
After that, cover the project details, including an overview of the property and ownership history. This section should also discuss the project framework and timeline.
With the details in place, provide a cost estimate and the appropriate deliverable details.
Edit the terms and conditions section to align with your proposal's overall direction.
Finally, create fillable fields for esignatures when all parties have reached an agreement.
As we've demonstrated, technical proposal writing is simple with Fill's customizable templates. Whether you need proposal templates for construction, finance, or any other field, these handy documents can help you focus on the most critical information without compromising professionalism.
How to Prepare an Effective Technical Proposal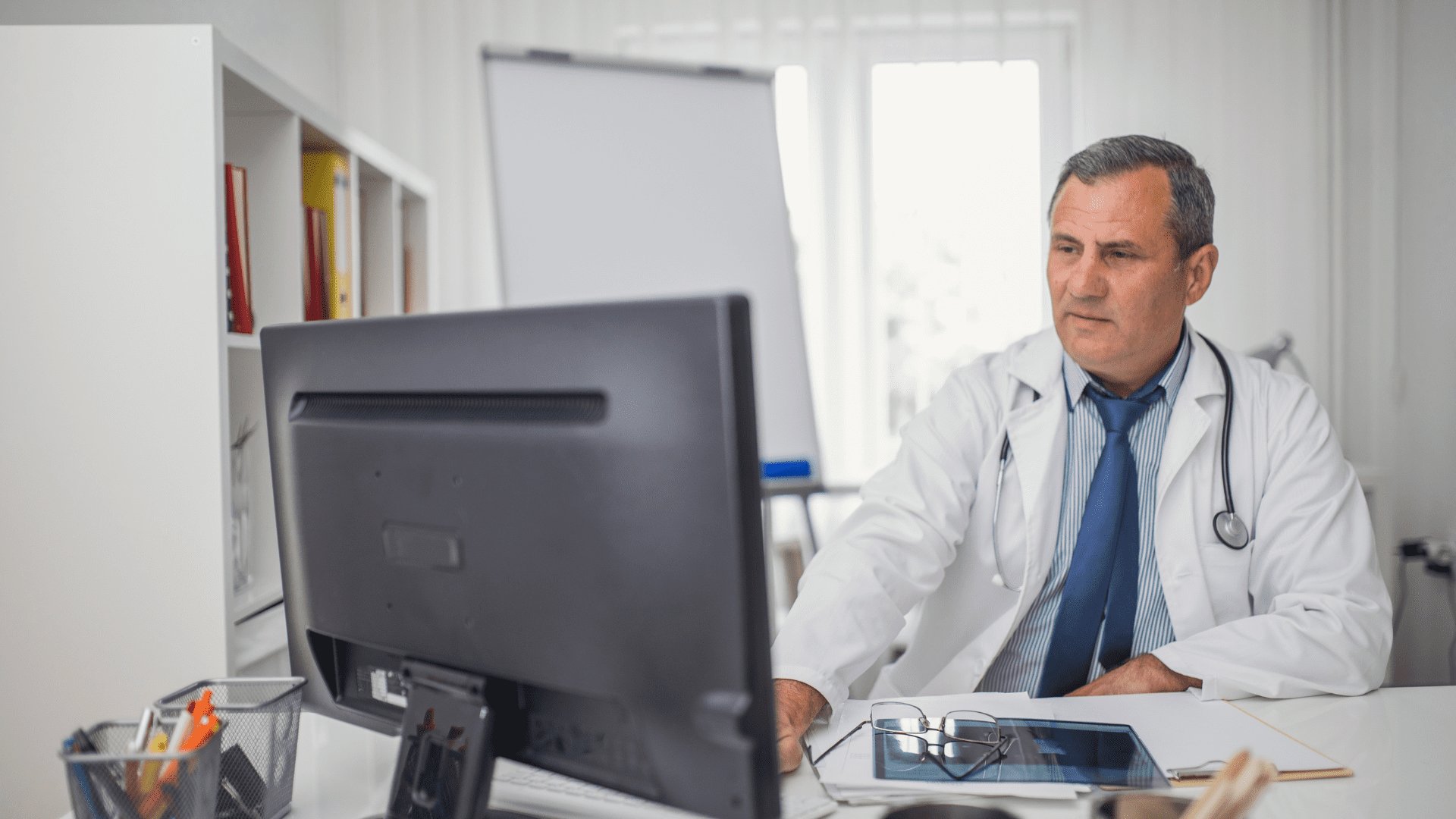 It takes considerable skill and patience to draft a solid technical proposal. Not everyone comes to work equipped with the necessary tools or framework. Luckily, idustry-specific templates nfrom Fill make technical proposal writing a seamless experience. Combined with the tips we've prepared below, Fill can help make your technical writing more effective.
Craft a great introduction
A good intro can make or break your proposal. Make sure to write an attention-grabbing opening to distinguish yourself from every other technical proposal writer. You may open with a reference to a client's problem or allude to relevant personal achievements.
It would also be wise to research your recipient and find relevant clues to help you on your way. This way, you'd be able to determine what the recipient might want to see in a convincing proposal.
You would also do well to include accurate information and provide ample details without giving too much away. You have plenty of space to elaborate on your concepts in the following sections.
Nail the details
Do your research and include information clients want to see. Depending on your project, you may provide them with specifications, timelines, and estimates related to the venture.
Get the details right to minimize client skepticism and skip rounds of counterproposals and revisions. You'd thank yourself later if you got it done the first time.
Eliminate errors
A technical proposal is a form of professional documentation. It always requires at least college-level grammar and vocabulary. You may also need to use industry-specific language in your writing. In addition, exact specifications and computations need to be accurate.
The combination of these streams of information can be a stumbling block for writers. Bear in mind that even a simple typographical error could make you look unprofessional and unreliable. You can avoid these pitfalls by proofreading your work and correcting any mistakes.
It would make sense to use a grammar-checking application for editing your proposal. If possible, ask a colleague to proofread and review your work.
Accelerate Your Technical Proposal Writing With Fill
Writing a technical proposal is an essential business skill, one that most professionals would need at least once in their careers. With Fill's robust selection of curated templates, you can create a compelling proposal that impresses clients from start to finish.
Editable fields make writing a breeze, ensuring you can focus on the details that matter most. The signature request functionality ensures your proposal gets into the right hands, while custom branding options can help with your brand recognition efforts.
Apart from technical proposals, Fill also houses other essential document templates. Some of the most popular ones include editable forms, contracts, and online invoices. Find the one that suits your needs.
Start free now to create convenient technical proposals and more with Fill.