If you're a hospital administrator or clinic staff, you want to ensure patients are happy with their visit. But what is the best way to get fast and accurate feedback in a medical setting? That's where patient satisfaction surveys come in.
By asking a few key questions, you gain more insights about areas of improvement. You will know which service meets or exceeds their expectations. This article will walk you through the top 8 questions to ask in patient satisfaction surveys.
8 Patient Survey Questions
The Importance of Patient Satisfactory Surveys
These surveys provide insights into the patient experience. They can give a personal assessment of your overall service as a healthcare provider.
The feedback, whether positive or negative, allows you to:
Identify areas for improvement
Improve your bottom line — happier patients
are more likely to return for care and recommend your organization to others
Fine-tune decisions based on the collected information about staffing, resource allocation, and facility improvements
Track and compare how different healthcare providers are performing
Position yourself as a leader in providing quality care through customers' suggestions.
8 Key Patient Survey Questions
1. How easy was it to schedule an appointment?
This question gauges how accessible and convenient it is to reach out to your facility. If patients have difficulty making appointments or feel that the office is not accommodating, they are less likely to continue using your service. Ultimately, the goal is to increase patient satisfaction rate and loyalty.
2. How well did our staff respond to your needs?
This question will determine how responsive your staff is to the patient needs, both expressed and otherwise. You may use a rating system from 1 to 10 and ask the patient to rate your responsiveness. The question assesses both patient satisfaction and staff performance. Asking this question can help healthcare providers improve customer service.
3. Was your wait time reasonable? Were you seen promptly after arriving at our clinic/hospital?
Waiting is never fun, especially when you're not feeling well. That's why this survey question is critical. It helps you understand how long patients had to wait to be seen by a healthcare provider and whether they feel that the wait was reasonable.
4. Were all questions answered thoroughly? Did we take time to explain things clearly?
This question gauges patient satisfaction and gets feedback on the quality of care. It also implies that the provider is interested in ensuring their patients understand their condition and treatment options. By asking this question, providers can get a sense of how well they communicate with their patients.
5. How satisfied are you with the facility's cleanliness and appearance?
It is crucial to maintain a sterile and safe environment in healthcare. This question can identify potential problem areas that you need to address. For example, if you see a high number of patients who are dissatisfied with the cleanliness of your waiting room, you can take steps to improve the cleaning schedule or procedures.
6. How would you rate the overall quality of our clinic/hospital?
Overall quality is an important question to ask in a patient survey because it is a broad question that can encompass several aspects of the clinic or hospital experience. This question can imply anything from the facility's cleanliness to the actual treatment provided.
7. Would you recommend our services to others?
A high recommendation score means that patients are likely happy with the quality of care and would recommend your services to others. If you get a negative response, then it indicates issues in patient care that need to be addressed promptly.
8. What are your other comments about your visit? Are there any other thoughts that we should know?
This question implies that the survey company is interested in hearing both positive and negative feedback to improve the patient experience. Asking for feedback means you value patient input and are interested in constant improvements.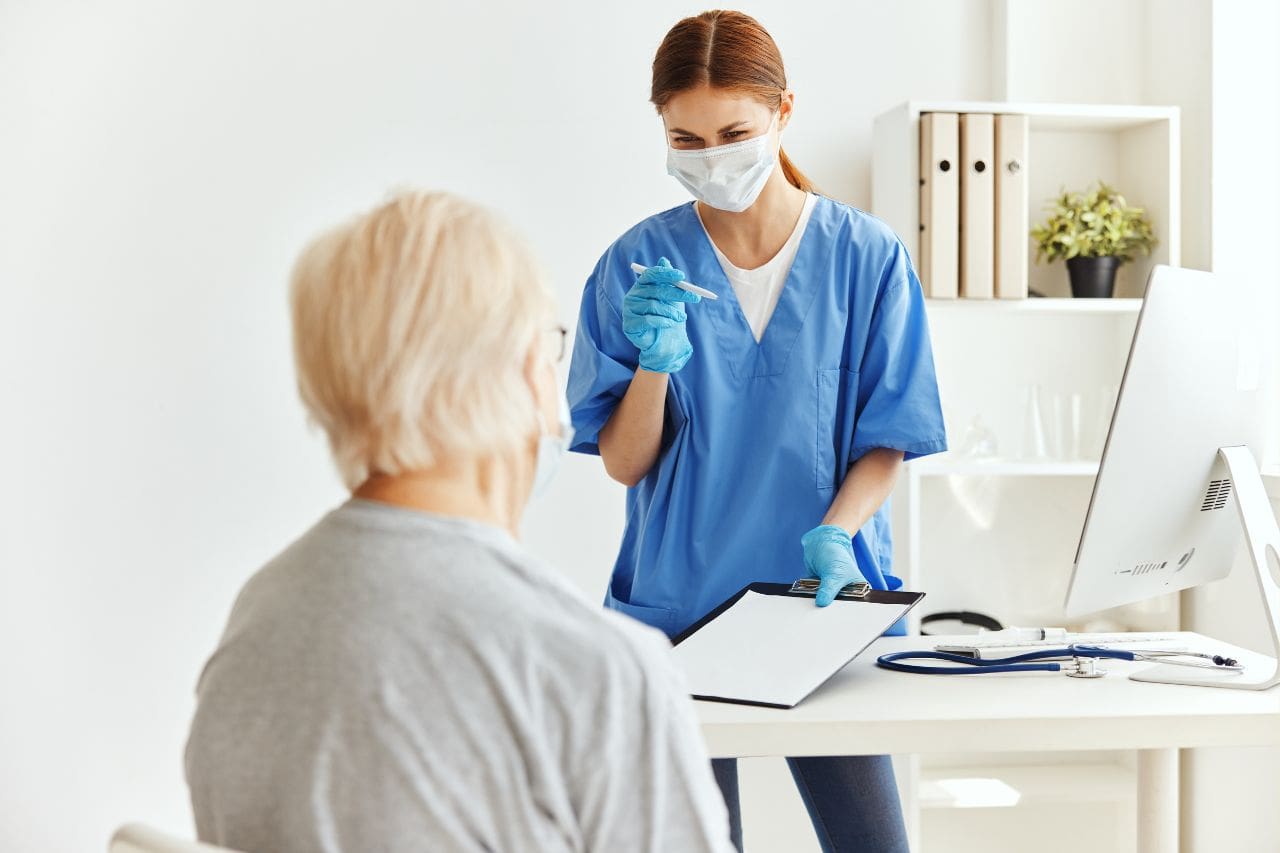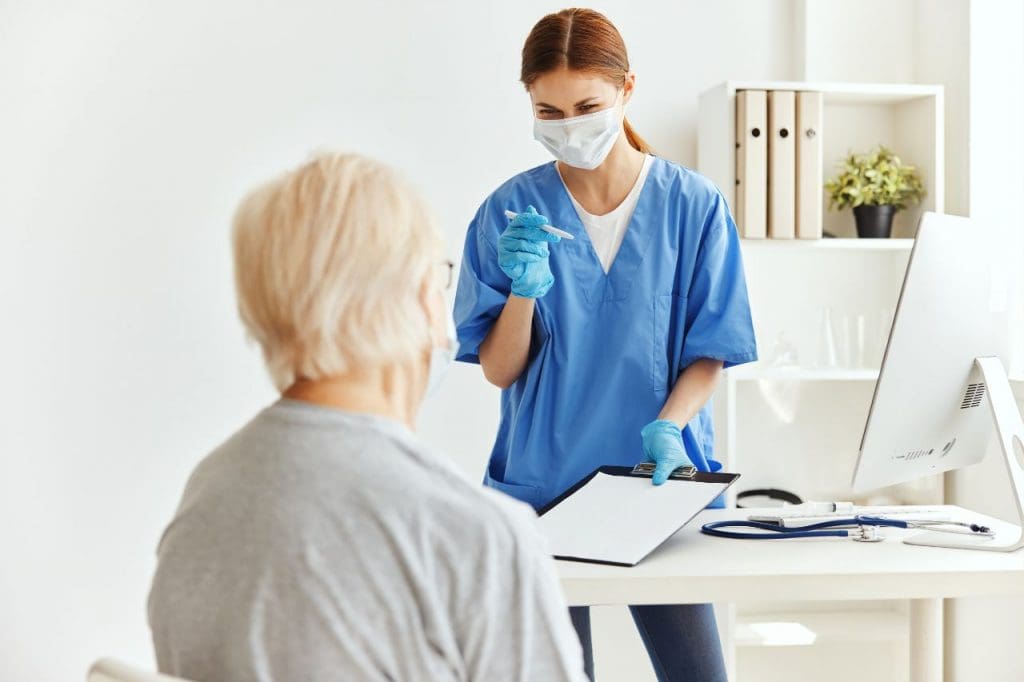 Why Use Online Forms for Patient Questionnaires?
Simplicity is key when dealing with hundreds of patients per day. Fortunately, online forms expedite the process of collecting answers.
Streamline data collection
Online forms are convenient for patients and hospital staff. Instead of filling out paper forms, patients can directly access the link in their email inboxes or via a link on the care provider's website. The staff can easily access and analyze the data using the software or app.
Get accurate responses
Most people are more likely to be honest when they're not face-to-face with someone. Plus, they can take time to think about the answers. You can get all the information you need to improve your service with concise and clear questions. Better yet, incentivize surveys to encourage more responses.
Comply with HIPAA
Online health forms are more user-friendly and secure than ever before. These providers have safeguards to stay HIPAA compliant when it comes to data management. For example, they use high-caliber encryption when collecting patient information. You can also ensure that only authorized users can access protected health information (PHI) included in your survey responses.
Reduce printing and maintenance costs
Online forms are more cost-effective. Paper forms need to be printed, distributed, and collected. This can be expensive, especially if the survey requires a large number of respondents. Online forms can be sent electronically for free or a minimal cost.
Simplify Surveys With Fill
No one enjoys filling out printed surveys, whether at the doctor's office or online. They're long, tedious, and often ask repetitive questions. But they don't have to be that way.
With Fill, you can create short, simple, and on-point surveys. That way, your patients can fill them out quickly without having to write a single line.
Fill's powerful drag-and-drop online form builder will:
Reduce patient fatigue: With Fill, you can create shorter, more focused surveys. You can ask open-ended questions or add multiple-choice elements for more accurate responses.
Increase response rates: Fill makes it easier for patients to complete surveys with its minimalist, clutter-free form. You're more likely to get responses back from a larger number of patients. This is especially important for large-scale surveys where every response counts.
Get actionable results: Fill's survey platform is designed to help you capture actionable insights from your patients. With their easy-to-use reporting tools, you can quickly analyze your data and identify areas for improvement.
Secure patient data: Stay HIPAA compliant with Fill's platform, as it encrypts all data in transit or storage. You can also activate user permissions and signer identity verification for added security.
Fill is the clear choice if you're looking for a survey platform that can simplify your healthcare surveys. Register for a free account today.