Electronic signatures are quickly becoming the de facto method for signing forms and agreements worldwide. How do we know this? Consumer data company Statista projects the global esignature market will balloon by over 1,000% before the decade's end.
Of course, this rapid growth has legal ramifications for esignature users. That's why many entities have begun requiring notarization for digital signatures. With that in mind, can you notarize an electronic signature? This guide aims to answer that question and more.
Table of Contents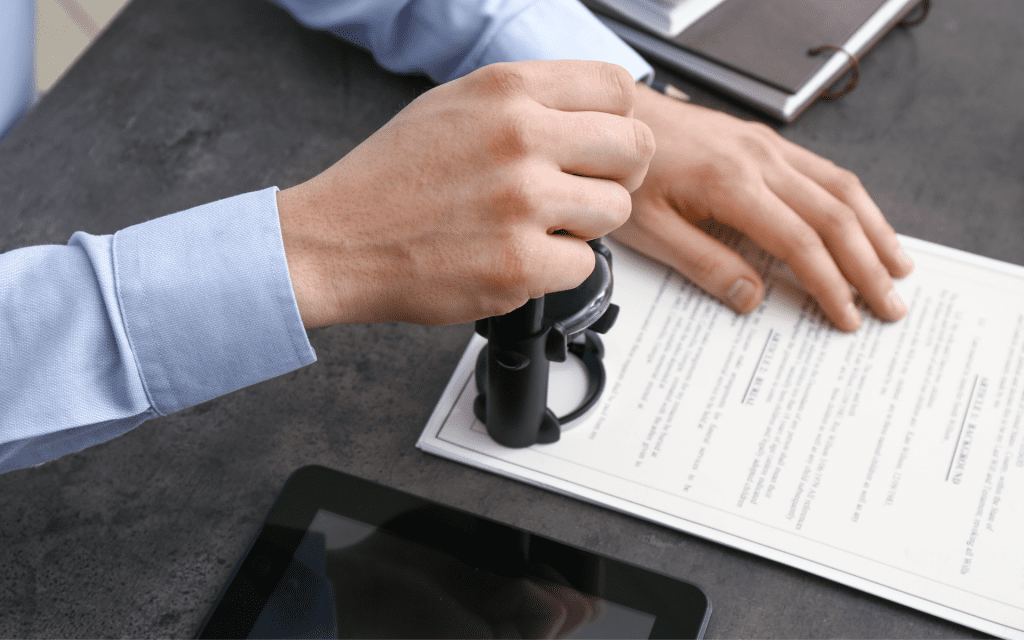 What Is an Electronic Signature?
An electronic signature describes a symbol, procedure, or digital recording used in forms, contracts, and various documents. Also known as esignatures, this type of signature can be handwritten. Some countries also consider a voice recording, a mouse click, or other digital methods as electronic signatures.
Esignatures range from simple hand-drawn images to heavily protected identification provided by online services. Using an esignature is generally safe, but you would do well to choose a proven platform for signing documents.
Can You Notarize an Electronic Signature?
The answer is yes. Most people can have a document with an electronic signature notarized. However, the legal requirement that prompts the notarization process depends on several factors. It only makes sense to notarize an esignature in specific situations.
Electronic signature laws
In the United States, the E-Sign Act of 2000 is federal legislation that permits using esignatures for local and international commerce. This law recognizes esignatures as legally binding and equivalent to a physical signature. Some exceptions, however, include transactions with consumers that require consent.
Similarly, the Uniform Electronic Transactions Act (UETA) introduced in 1999 provides recognition for esignatures in 49 states. The District of Columbia, the US Virgin Islands, and Puerto Rico have also adopted the law. New York is the only holdout, but it has enacted similar legislation.
Section 7 of UETA states that entities cannot discriminate against an esignature solely due to its electronic format. It also provides that esignatures can satisfy any law requiring a document with a signature.
Exemptions to the laws
While you can legally use esignatures in most documents, certain exemptions are included in the laws mentioned above. These are the following:
Court orders
Family law
Wills
Specific articles in the Uniform Commercial Code
Particular notices regarding rental agreements
These types of legal documents may need physical signatures before notarization. Of course, the requirements and specifics vary from state to state. Other countries may also have different or no legislation for esignature notarization. It would be best to consult a legal professional before taking action.
Notarization Practices for Esignatures
There are two types of esignature notarization methods available in the US. Each comes with its different requirements and applications.
Electronic notarization
This process involves a certified notary signing electronic documents with an esignature in the presence of the signers and a witness. Electronic notarization still requires the physical presence of signers to complete the process.
Remote online notarization (RON)
In recent years, a new form of digital notarization has become prevalent. RON enables notaries and document signers to communicate with each other through online audio-visual technology. Keep in mind that the states of California, Missouri, and Illinois do not regulate or approve this process. However, documents electronically notarized in other states are still legally valid when used in these states.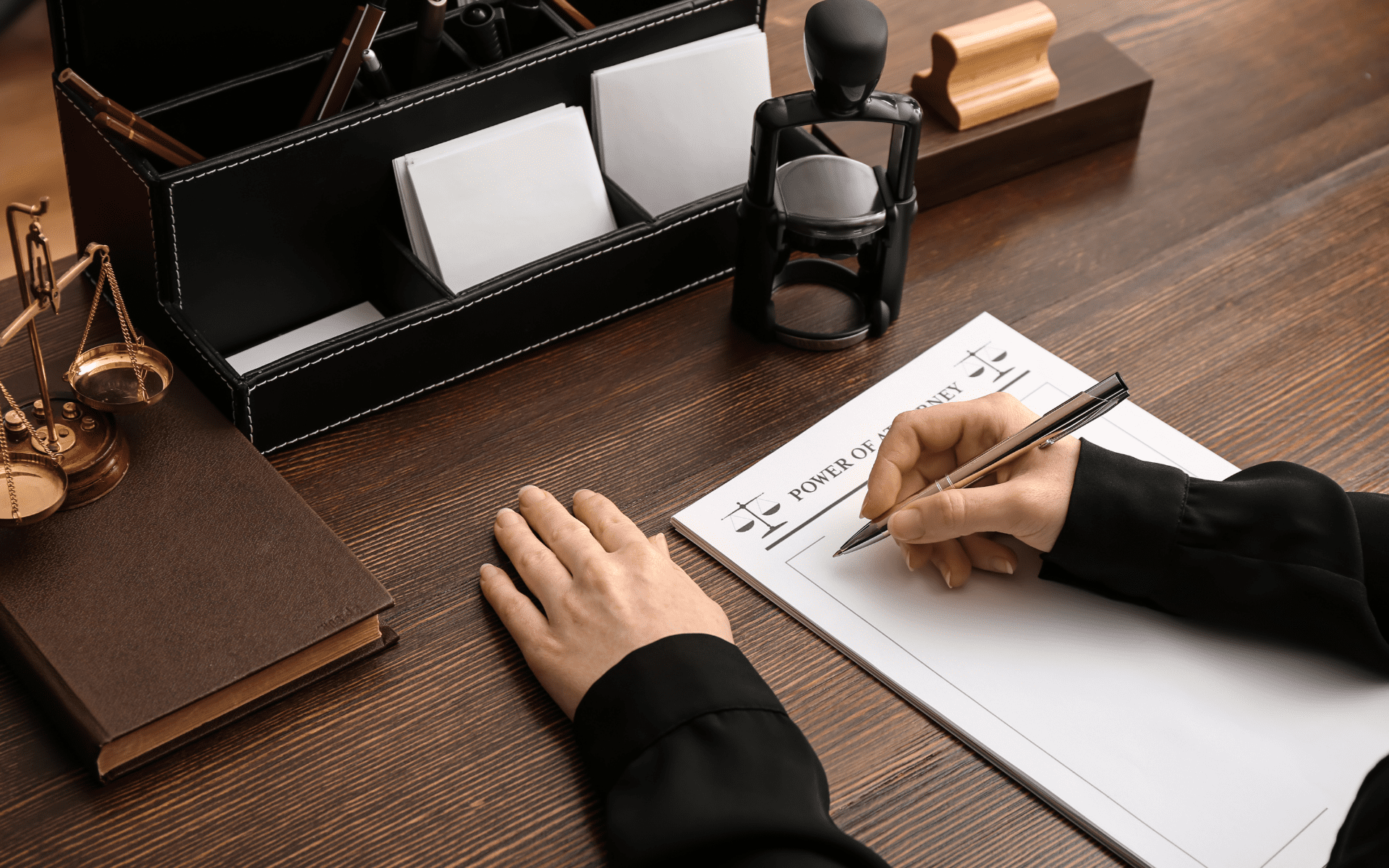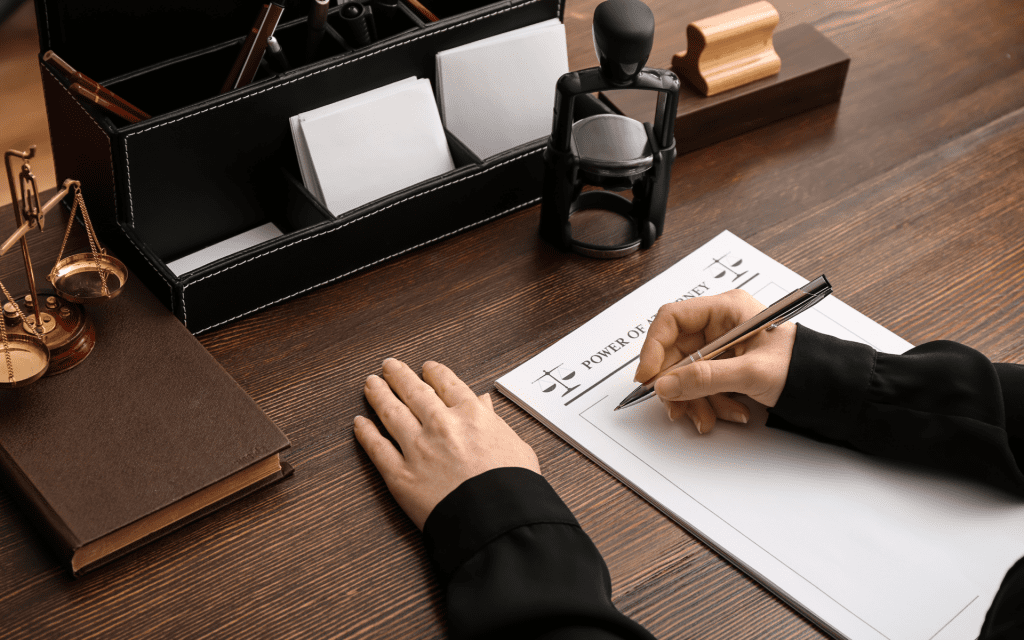 Notary Signature Requirements for Esignatures
Despite the laws governing esignatures and notarization, the process remains the same for physical and digital documents.
Some common examples of documents that typically require notarization include the following:
Deeds
Affidavits
Mortgage documents
Power of attorney
Trust certifications
Passport applications
The exact requirements depend on whether you use electronic notarization or RON. Also, remember that you may not electronically notarize exemptions to esignature laws such as wills and divorce papers.
Where to Get an Esignature Notarized
If you opt for electronic notarization, you must appear before a certified notary. Look for notaries in your area that offer the service. Once your documents are ready, the notary will prepare the files through professional software. They will then go through the procedure, which ends with all parties signing the documents electronically.
In the case of RON, you will have to find an online notary service. These platforms allow notaries and signatories to video call and accomplish the notarization online.
Try Fill for Effortless Esignatures
If you're looking for a secure and seamless way to use esignatures, you should try Fill. It's a leading online service that uses secure cloud storage for effortless document management.
With Fill, you can quickly sign any document, send it to a notary, and have it ready for electronic notarization. You can even use convenient templates to help you create legally binding documents instantly. Its signer ID verification ensures that your documents are signed by the right signatories.
Try Fill now and get started for free.