Keeping your entire organization compliant with HIPAA's policies and guidelines can be challenging. You need to invest a significant amount of your time and resources to ensure that you meet the standards required by the law. Failure to comply may result in hefty fines and, in some severe cases, even jail time.
One of the easiest ways to ensure compliance is by integrating HIPAA-compliant software into your workflow. This article will walk you through the essential things you need to know about this tool.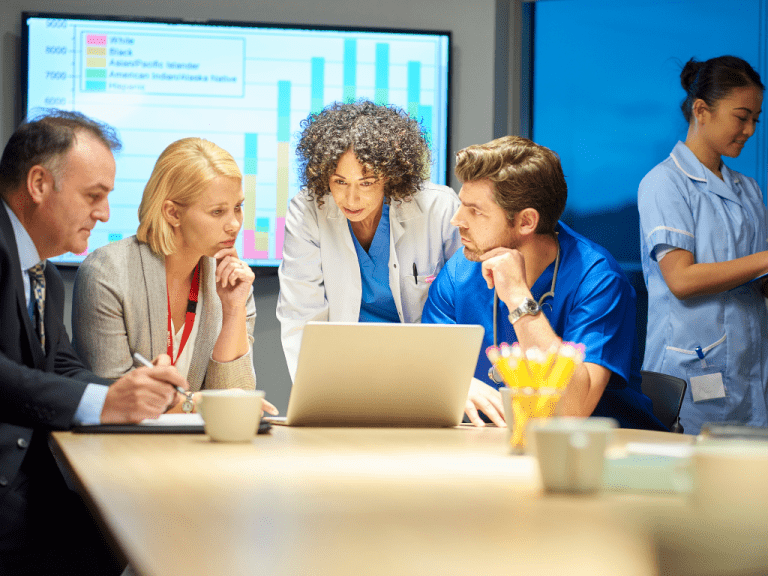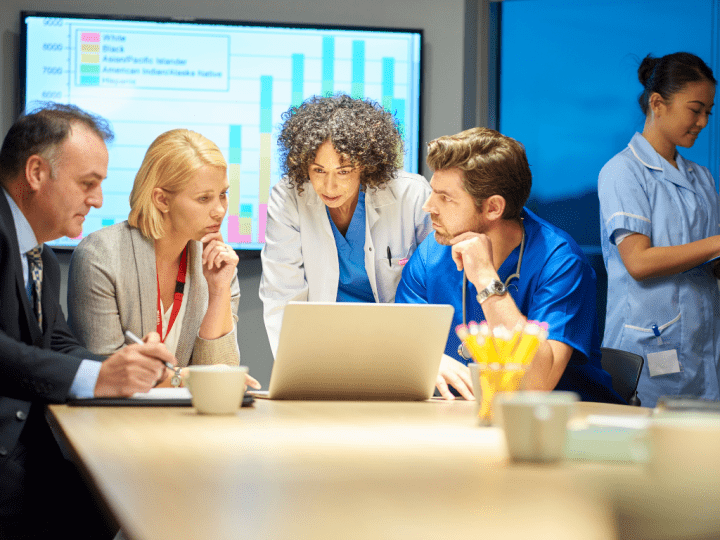 Our Top Picks for the Best HIPAA-Compliant Software
There is a variety of HIPAA-compliant tools to choose from these days. While it's great to have plenty of options, it can also be quite overwhelming. To help simplify your selection process, we devised a list of the best software that's worth every penny.
1. Google Workspace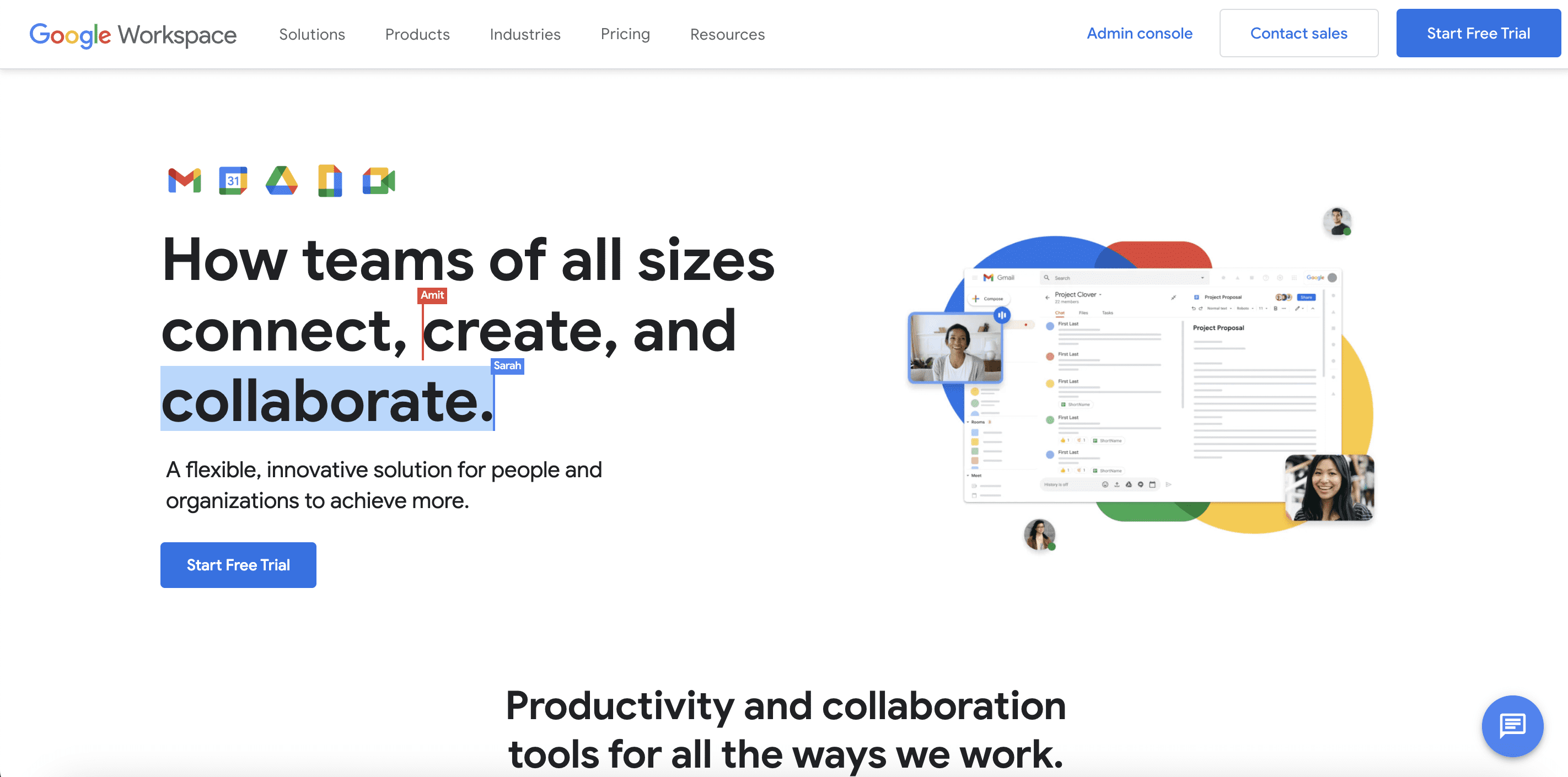 Google Workspace, formerly known as GSuite, is a cloud-hosted platform designed to simplify your workflow and enhance team collaboration. It is HIPAA-compliant, making it an ideal software for handling protected health information (PHI) tasks.
Through Google Workspace and its highly functional apps, you can:
✅ Google Docs – Share notes regarding a patient's status online.
✅ Google Meet – Conduct a telehealth consultation with a patient in isolation.
✅ Google Calendar – Schedule patient appointments and medical procedures.
✅ Google Sheets – Keep track of patient data like basic information and prescriptions.
✅ Google Drive – Create a backup for your data and documents.
Using Google Workspace does not require advanced technical skills, nor does it need fancy equipment and devices. The platform is easy to use and takes no time to implement.
You can use Google Workspace at no cost. But to experience all its benefits and access more features, upgrade your free plan to any of its cost-effective business plans.
2. Zoom for Healthcare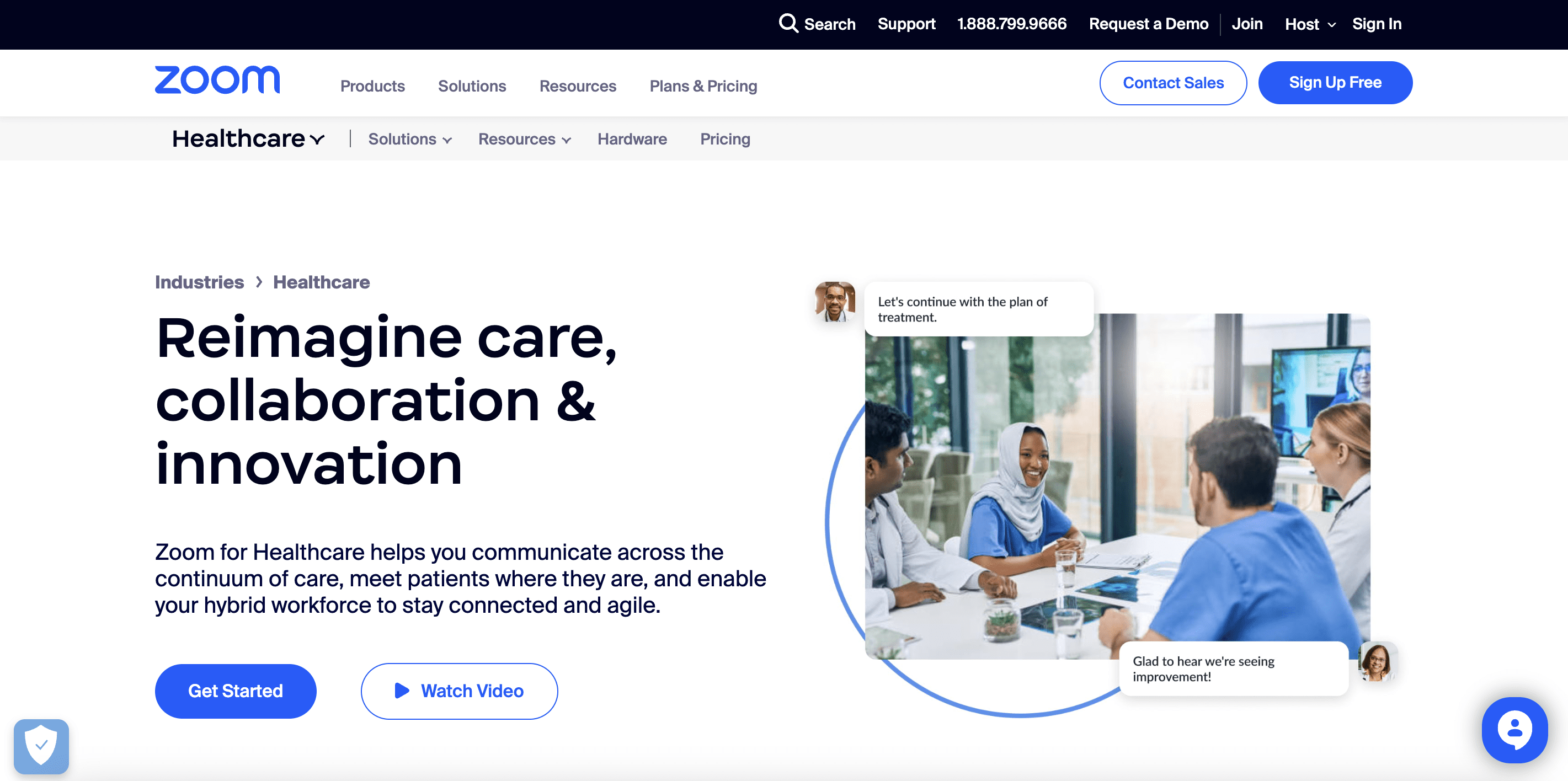 Zoom is a household name when it comes to video conferencing. It is trusted by millions of users all over the world. But can medical professionals use it?
Not too long ago, Zoom introduced Zoom for Healthcare. This communication platform provides a more accessible and secure channel to do online consultations. You can also integrate Zoom into your EHR and other medical devices to create a unified platform.
Is Zoom HIPAA-compliant software? Zoom uses robust encryption and security measures to ensure that it meets the standards set by HIPAA. They also execute a business associate agreement (BAA) with their partners. So to answer the question, yes, Zoom is HIPAA compliant.
3. Fill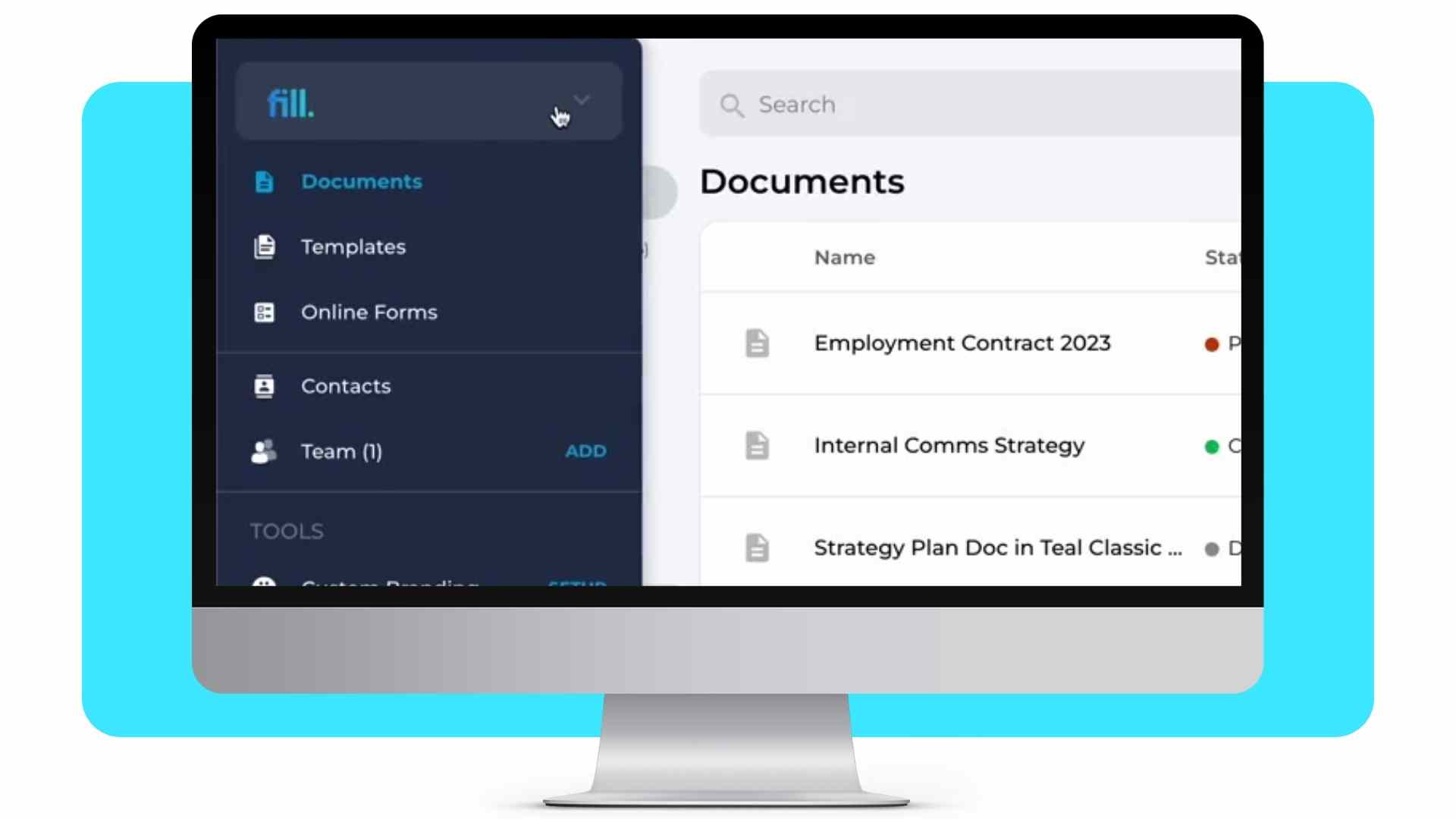 The healthcare industry is notorious for handling mountains of paperwork on a regular basis. In fact, it's becoming one of the primary causes of burnout as many physicians spend long hours staying on top of their paperwork.
Fill is a great tool that can help you simplify your workflow and automate many of your document-related tasks. You can sign contracts, create intake forms, request signatures for HIPAA forms, and so much more.
What makes Fill one of the best HIPAA-compliant software is that it uses military-grade encryption to keep your data protected against any malicious threats. Fill also has state-of-the-art security features such as signer identity verification, two-factor authentication, and a lot more.
Fill is available on Windows, Mac, Android, and iOS devices. It requires no complicated setup. Best of all, you can enjoy Fill at no cost with our free plan. Of course, if you wish to access more of our innovative features, you can upgrade your plan. Our paid subscription starts at $8.33 per user per month.
Do you want to see how Fill works? Sign up and book a demo today.
What Is Required for Software to Be HIPAA Compliant?
HIPAA has specific requirements and guidelines that should be followed by everyone that handles highly sensitive patient information. To put it simply, HIPAA is particular about how data should be regulated. If you violate any of their rules, you are subject to penalties and other serious repercussions.
Here are ways to make your software comply with HIPAA regulations:
Strong encryption
The most secure HIPAA-compliant software uses 256-bit end-to-end encryption. This makes it virtually impossible for unauthorized parties to access patient records and other documents containing PHI.
Identity verification
To ensure only the people with privileges get access to your portal, the law has suggested preventive measures like signer ID verification and two-way authorization. This includes biometrics (like face ID and fingerprints), card identifications, and personal identification numbers.
Audit controls
Confidentiality is paramount when dealing with protected health information. Every transfer and revision have to be monitored. Audit controls help in keeping track of the login and logout activities of employees. It also tracks who accessed what and when they did so. Fill has an audit trail and document-tracking feature that allows you to view information like this.
Automatic logout
Forgetting to log out of your account and leaving your patients' information in the open can result in a serious HIPAA violation. So when choosing HIPAA-compliant software, also look into other security features like automatic logout. This ensures no one can access your account and peek into your patients' records when you're away — even if you forget to log out.

Key Takeaway
Investing in the right tools can help you become more productive and efficient. It also streamlines your workflow and reduces human errors, both of which are critical when it comes to healthcare.
When choosing the right software for your organization, one of the first things you need to look into is the security features and compliance with industry standards.
If you deal with PHI and other highly confidential data, make sure that you go for tools that are HIPAA compliant.