Signing a document online on your PC or MAC is relatively easy. You can use a digital signature app or sign with your mouse. But how to sign a word document on iPhone?
Signing documents on the go is where it gets tricky. Unlike signing a Word document on your computer, you will have to work harder to sign documents while using an iPhone. So in this article, we will walk you through how to sign a document on iPhone hassle-free.
Table of Contents
Why Choose to Sign a Word Document on Your iPhone?
If you are someone who has a lot of things to attend to, having multiple tabs on your laptop can't be enough. This is most especially relevant when there are urgent matters you have to attend to.
When we trip down memory lane, iPhones are invented to make your computer more accessible and convenient with a touchscreen interface. So for people on the go, using their iPhones is a no-brainer to get things done. Quickly and easily.
How to Sign a Word Document on Your iPhone
There are many ways to sign a word document on iPhone. You can use an app or the most convenient method for you. But if you don't know which one to go for, here are some points to help.
How to Sign a Word Document on iPhone Using Microsoft Word App
A Word document is not a Word document without the Microsoft Software itself. But, here's the thing: singing a Word document on your iPhone using Microsoft Software is not as easy as it would be on your laptop.
Here's how you can sign a Word document on your iPhone using the Microsoft Word app:
Step 1. Download the app on the App Store.
Step 2. Sign in to your account and avail a subscription.
Step 3. Open the document that you need to sign.
Step 4. Click the ellipsis or …

in the lower right corner.

Step 5. Click on the Home button in the pop-up.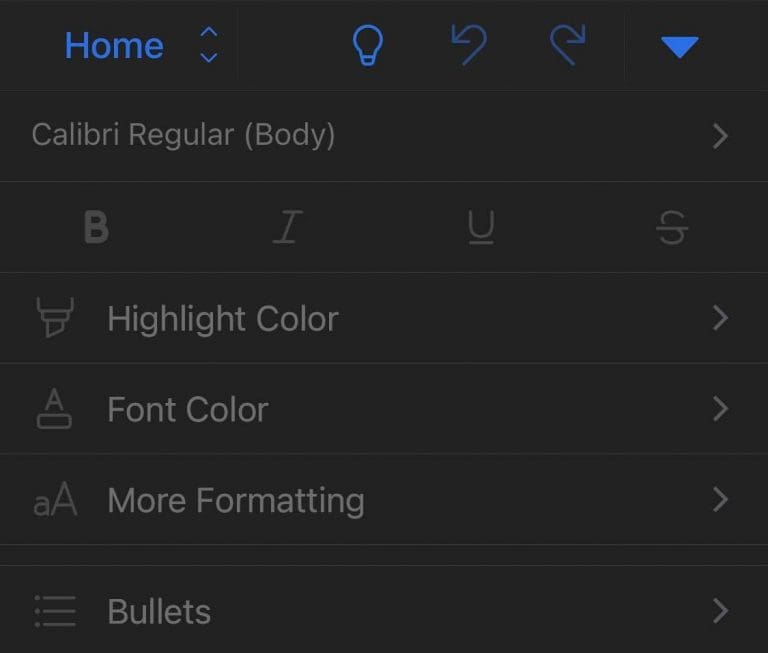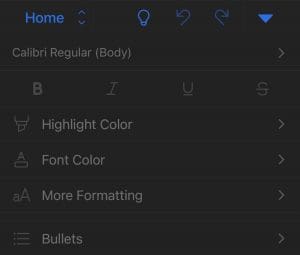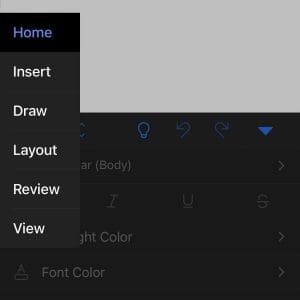 Can I sign on Word on iPhone?
The thing is, Microsoft Word on your laptop is easy. Yes, you can sign a document on an iPhone on Word. But you're probably looking for ways to sign a Word document on iPhone free way, so this is not it.
You might wonder how to sign a Word document on iPhone 11. The Microsoft Word app allows you to. But, you need to avail of a subscription and have an electronic signature ready. So it's not fast and easy.
How to Sign a Word Document on iPhone Using Fill App
Fill is a document-signing software that allows you to fulfill and send your documents anytime and anywhere. So what better way to make use of an iPhone than to fill it with apps that streamlines your work process?
Many people wonder how to sign a Word on iPhone, and not anyone knows Fill— the perfect solution to your need.
How to sign a Word document on iPhone using Fill
Step 1. Save the Word document you need to sign using Google Drive.
Step 2. Install the Fill app. You can look for it on the App Store or get it

here

.

Step 3. Click the + button to import from Google Drive. Sign in to your Google account and import the files you need to sign. If you wonder how to sign a Word document on iPhone from email, you simply have to save the file on Drive and import it into the Fill app.
Step 4. Choose Sign Yourself

if you need to sign the document or

Request Signature

if other people need to sign the document. Then, click Fill and Sign Document.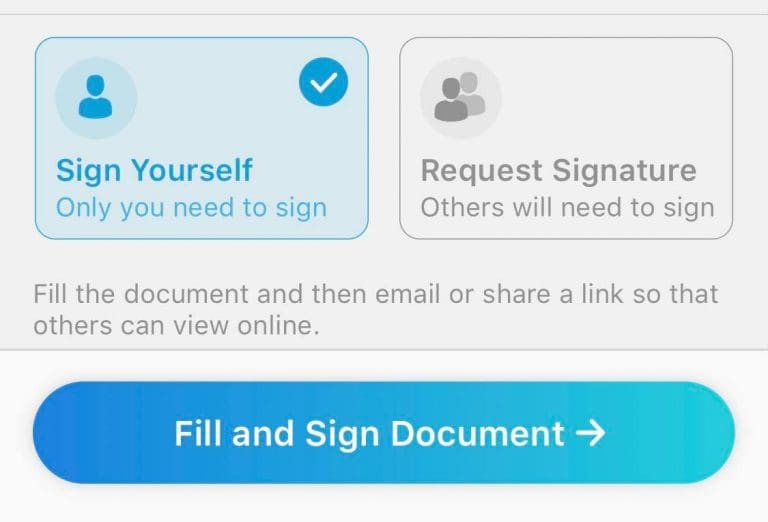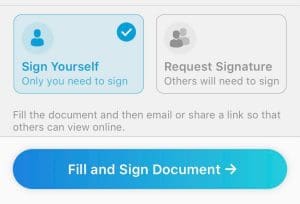 Step 5. Click the Sign button on the bottom-most part of the screen. Upon clicking that button, you can choose whether to draw

your signature,

import an electronic signature, or type

your name with three font styles and colors. Then, drag it on your document and adjust it accordingly. Here, you can add your handwritten signature on iPhone.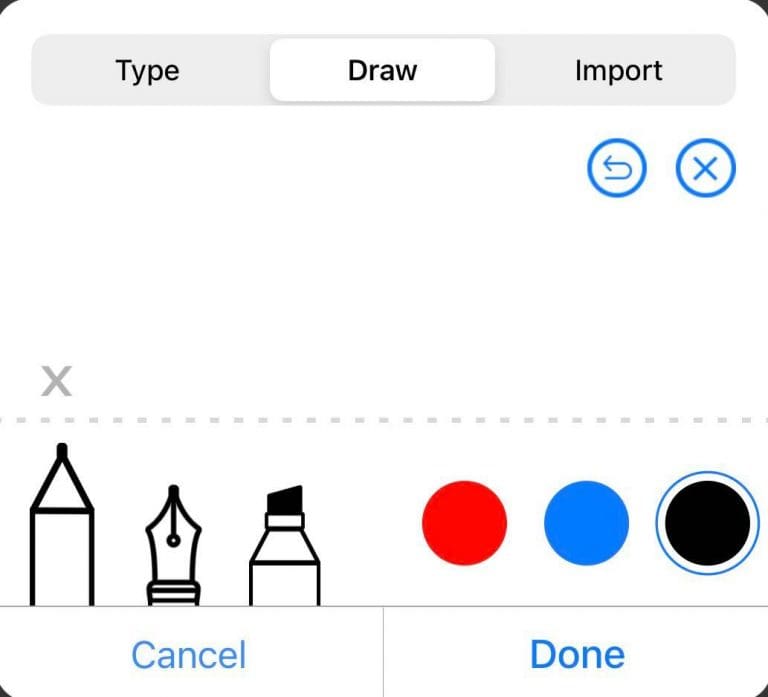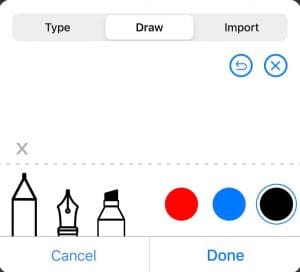 Step 6. Once done, click Send

in the upper right corner and click

Continue. After which, you can download it as a PDF, send it as an email, or send it in a Fax using this digital fax software.
Why you should use Fill
There is a lot of document-signing software that you can choose from online. However, most, if not all of them, require you to access their premium plan first. On the other hand, Fill doesn't necessarily need you to pay to get your documents over with.
Here are other benefits of Fill:
It is available on different devices.

Fill is available on the

web

, iOS, and Android, so it allows you to access all your necessary files and documents using whatever is convenient for you. It has unlimited storage, so you can have your files in a single place and access them all at once when you want to.

It has a smart-filling feature.

This unique feature allows you to cut down on typing and signing. If you've already used it once, it will suggest the relevant details you already put before such as your name and address.

It is secure.

Digital transactions give other people trust issues because of possible data breaches. But with Fill, you can ensure that your information and documents are safe because it has a military-grade 256-bit end-to-end encryption.
Is it Legal to Sign a Word Document on Your iPhone?
With many businesses going digital in this time and age, signing a Word document, contracts, and any other legal documents online is already a part of the norm. It may be far from what most people are used to, but it doesn't make it any less.
It has been up for debate in the United States for quite some time. But eventually, there is the ESIGN Act that ensures the acceptance of digital signatures. So, any documents signed electronically are not any less than documents signed traditionally.
If you use Fill in signing your documents, your documents will be extra secure with their end-to-end encryptions.
Key Takeaways
While it is perhaps easier to sign documents on your laptop or computer because that is what you are used to, signing documents using your iPhone is possible. It helps you get things done faster in just a few taps. Even more, you can send it just as quickly, too.
So, what are you waiting for? Don't wonder how to sign a Word document on iPhone anymore. Because with Fill, you can sign your documents with a device that fits your pocket.
Sign up for free here!