If you're like most people, there's a good chance that you've been using Microsoft Word for years. After all, it's the industry standard for word processing software. It's great for creating documents such as contracts, purchase orders, lease agreements, non-disclosure agreements, and more.
Some documents are required to have your signature, and if you're wondering how to electronically sign a Word document free, then look no further, there are some easy steps you can follow. You don't have to print the document for a wet signature, and you can do it digitally, and it's totally FREE.
Table of Contents
How to Electronically Sign a Word Document With Fill
E-signing a document is easy and convenient with the right tools. Follow these steps to electronically sign a Word document using the Fill app.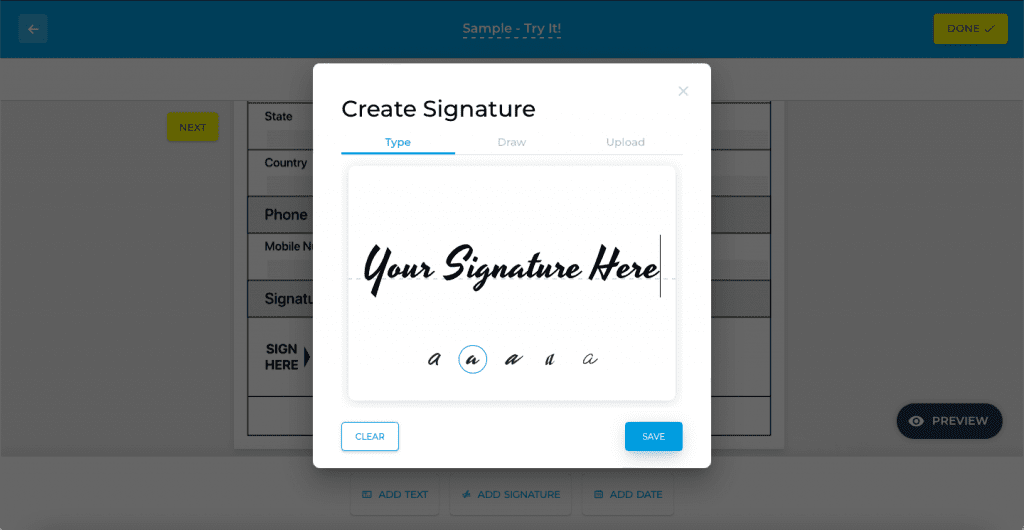 1. Go to Fill HQ website and click the Upload Document on the homepage. It will take you to the main dashboard and ask you: What would like to do today? Fill yourself (sign your own document) or Request signature from others. Click Fill yourself.
2. Drag and drop the file into the box. It will direct you to another window for signing. Fill will automatically convert it to a PDF file. Click the Add Signature to sign the document.
3. You will see your signature on the screen, and you may resize, drag and drop it to the appropriate box. Click Preview to see what it looks like on the screen, and once satisfied, click Done.
4. A window will pop out to prompt you to download the PDF or share it with others for signing.
The document is saved on Fill's main dashboard, and there are other things you can do after signing it. You may directly fax it using the iFax app, download it to your local computer, or rename it and retain it on Fill's cloud storage.
Creating an Electronic Signature With Fill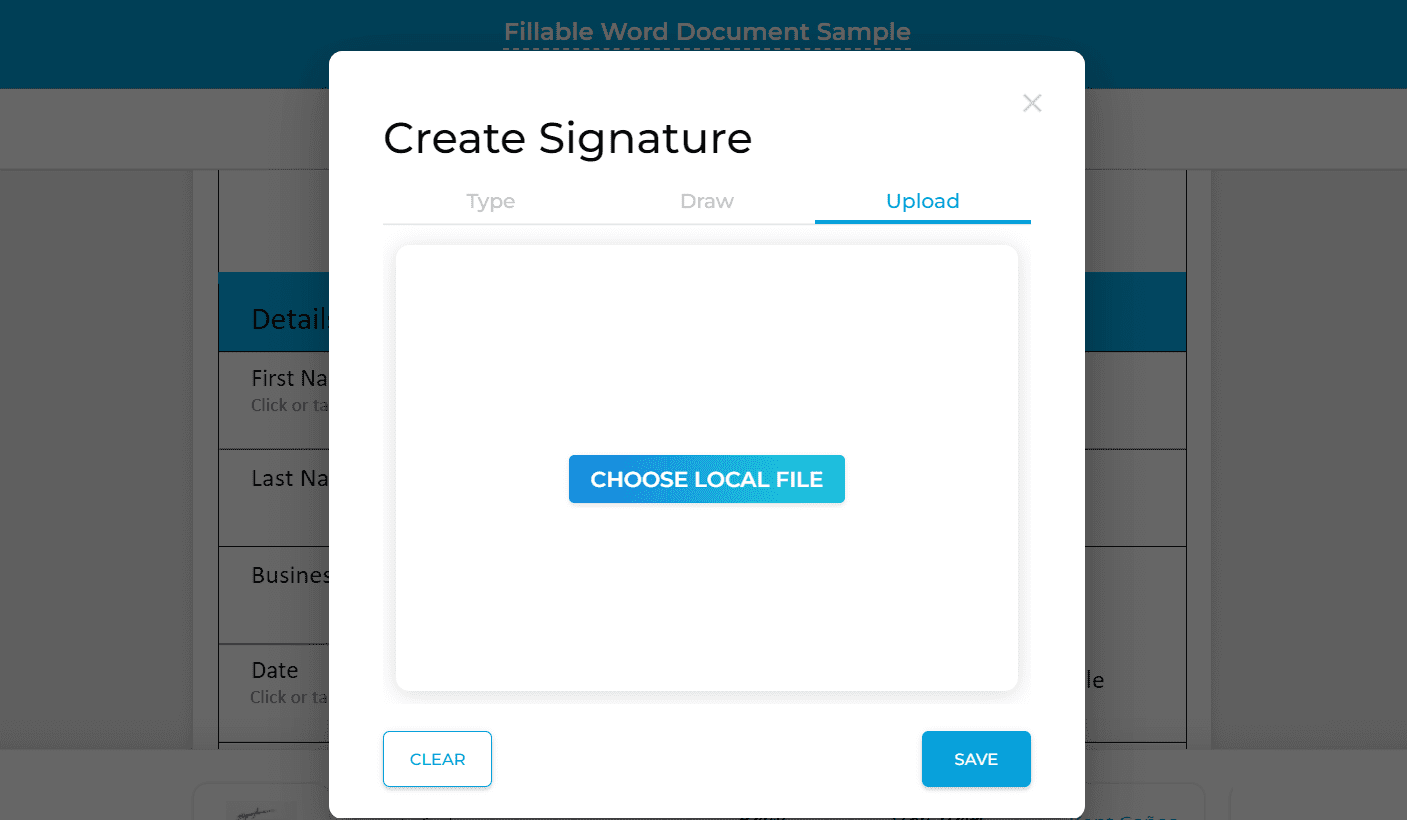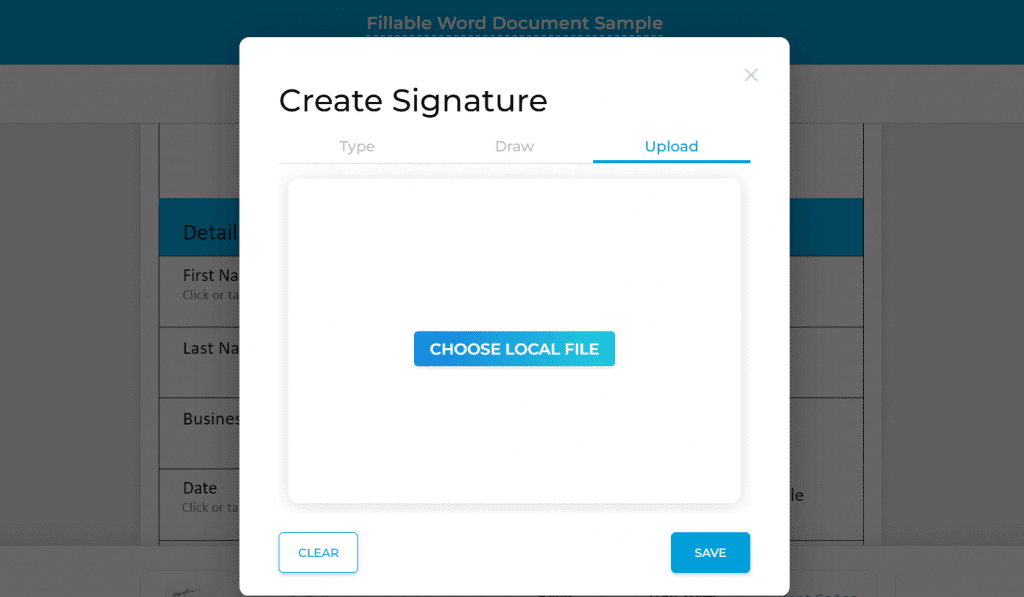 Follow the steps below on how to create an electronic signature.
1. Open Fill dashboard on your web browser and click the Settings icon located on the bottom-left.
2. Under Settings, click My Signatures > New Signature.
3. There are three ways to create an electronic signature: Type, Draw, or Upload.
4. Save your signature and use it whenever you need to sign a document. Tap, hold and drag to reorder your signature based on your preference.
Other Ways You Can Use Your Electronic Signature
Did you know you can use your electronic signature from Fill on other documents? It's pretty simple. Just take a screenshot of your electronic signature and save that in your local drive.
If you're creating a document on
Microsoft Word
or
Google Docs
, you can simply drag and drop that image signature. Then save the file as a Word doc or export it as a PDF file.
Another way to use your electronic signature is to attach it as your official email signature. Personalizing your email signature improves your branding, and it's also helpful when sending cold emails to prospects that could result in conversions such as replies.
If you're going to use your digital signature on your emails, ensure you include your name, contact details, and company logo for a more personal approach.
What Are the Benefits of Electronically Signing a Document?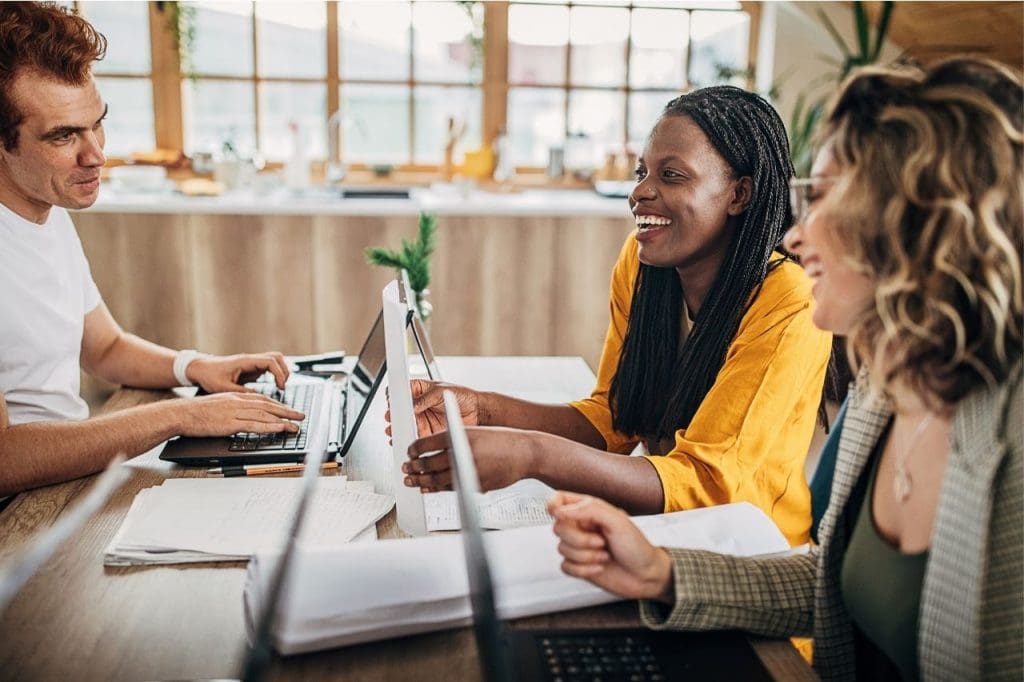 There were probably instances when you needed to sign a word document but didn't have a printer or scanner handy.
Or maybe you were working on a document with someone in another location and needed to get it signed quickly.
Whatever the case, electronically signing a word document can be a convenient way to get the job done. Here are just a few benefits of using electronic signatures:
First of all, electronically signing a document is much faster than printing it out, signing it, and scanning it back in. This can save you valuable time, especially if you need to get a lot of documents signed.
Another benefit of electronic signatures is that they're more secure than traditional signatures. With an electronic signature, you can ensure that the document has not been tampered with and that the person who signed it is who they say they are.
You can sign documents from your mobile device or computer since there are a ton of electronic signature apps that you can download for free like Fill.
Finally, electronic signatures are also more environmentally friendly than traditional signatures. By eliminating the need to print documents, you can help reduce your impact on the environment.
So next time you need to sign a word document, consider using an electronic signature. It's convenient, secure, and good for the planet.
Final Thoughts
Now that you know how to electronically sign a word document with Fill, you can feel confident in your ability to sign important documents quickly and easily. We hope that this article has answered your question on how to electronically sign a Word document.
Keep in mind that there are many other ways you can use your electronic signature beyond just signing documents. You can also use it for verifying your identity, personalizing your email signature, or even as part of your digital marketing strategy.
With all the benefits of electronically signing a document, it's easy to see why this technology is becoming more and more popular every day.
If you're not already using an electronic signature, we encourage you to try out Fill today and experience the convenience and peace of mind for yourself. 
Fill is your Swiss army knife-like electronic signature and document management tool that helps you manage all documents and online forms from different devices. It's available on App Store for iOS, Mac App Store, Google Play Store, and Microsoft Store.