Have you ever struggled to submit multiple PDF files for a project? If you have, you know how time-consuming it can be to zip and unzip files to get them all in one place.
Don't worry; you don't have to convert your PDF documents into other formats to get the task done.
Merging multiple PDFs into a single file is a relatively simple process with the right PDF editing tool. In this post, you'll discover how to consolidate multiple files using third-party apps instead of Adobe Acrobat. Find out how to combine PDF files on Windows and Mac.
Table of Contents
How to Combine PDF Files Without Acrobat
Most users think that the only way to merge PDF files is to use Adobe Acrobat. However, you would need to pay for a subscription to use the feature.
It's a good thing that you can now use third-party programs to combine PDF files. The best part? Some of these tools are free.
Find an alternative PDF merger tool online that's compatible with your device and operating system. Download the app or access it via the web, if applicable.
Upload the PDF files that you want to merge.
After uploading the files, rearrange them in the order that you want them to appear in the final document.
Then, click the merge button. The tool should generate a new PDF file with the combined information.
Download the merged file to your device.
It's that easy. However, keep in mind that free tools often have limitations. For example, you might only be able to merge a certain number of pages or files. You may also have to deal with watermarks. Other apps may ask you to provide your email address before downloading the file.
How to Combine PDFs in Windows
If you're using a Windows PC, please note that it does not have a native app for merging PDFs. You'll need a third-party app for this task. Some popular options include PDF Merger & Splitter and PDFsam.
These tools allow users to combine and split PDF files on Windows with a few clicks. Most of them are free to use.
Let's use PDF Merger & Splitter as an example:
1. Download the app from the Microsoft Store.
2. Launch the app. Click Merge PDF.
3. Click the Add PDF button, then select the files that you want to merge.
4. After adding the files, rearrange them in the order that you want them to appear. Do this by clicking the Move Up or Down, Sort by Suffix number, or Remove buttons.
5. Choose the page size settings on the lower left.
6. Finally, click the Merge Now button at the lower right. Select the location where you want your file to be saved. Click Save.
7. Your new file is saved in your storage drive.
How to Combine PDFs on a Mac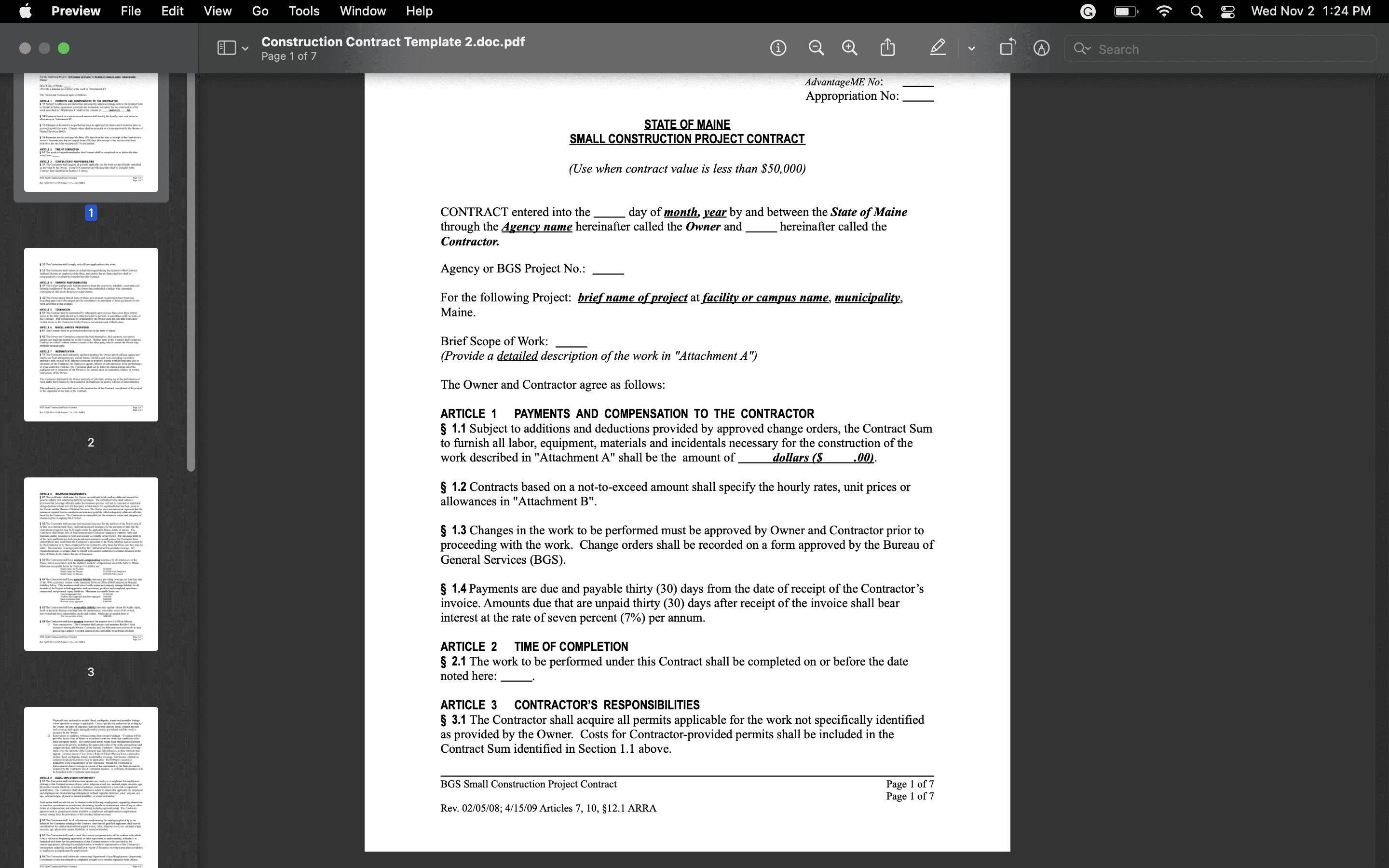 The Preview app that comes built-in to Mac OS is not just for viewing PDFs. It allows users to merge multiple PDFs into a single document.
Here's how:
1. Use Finder to retrieve and select the first PDF file that you want to combine.
2. Right-click on the file, then select Open with Preview.
3. Go to View in the Menu bar, then select Thumbnails to show the page thumbnails in the sidebar.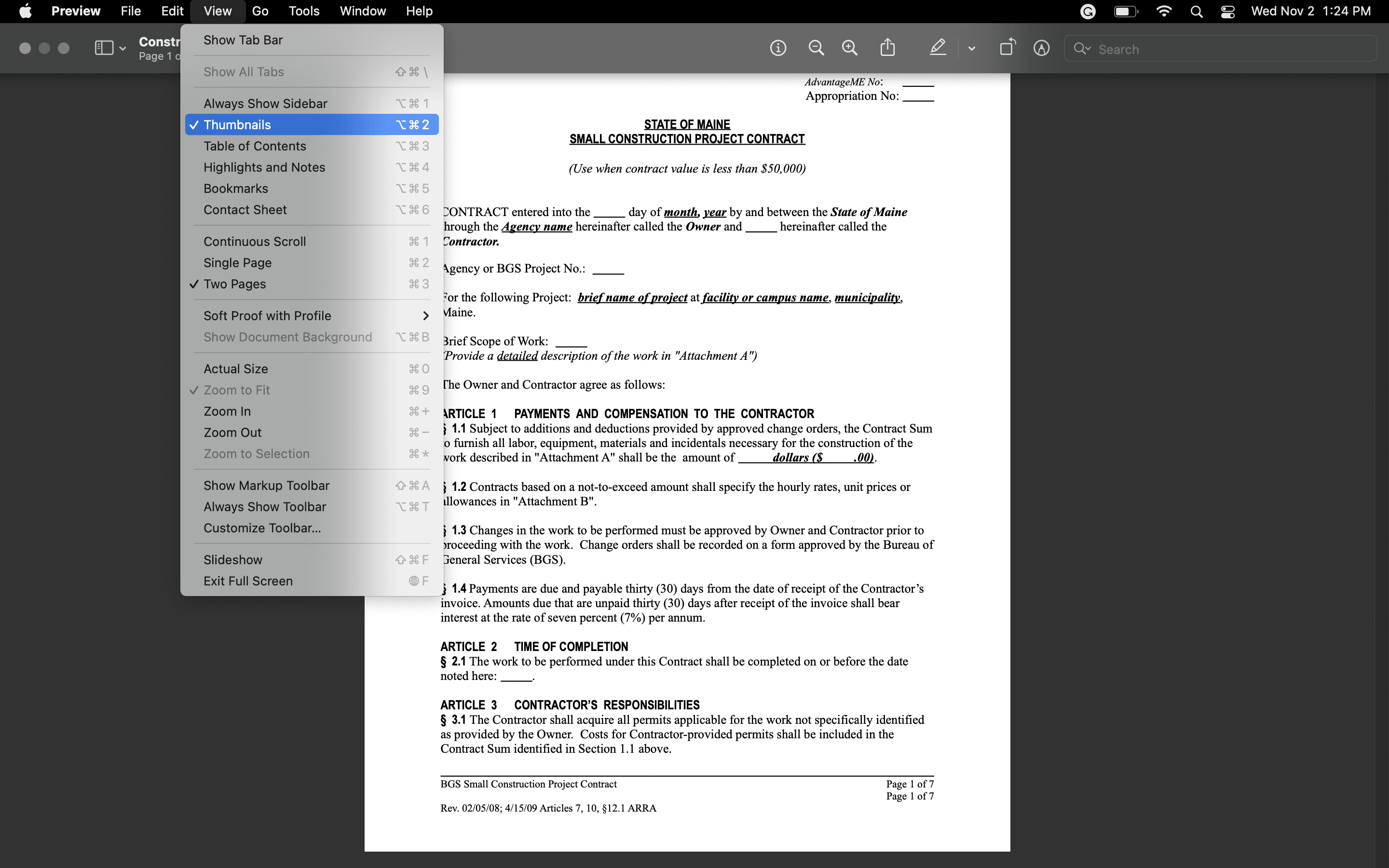 4. To add a second PDF, search for the file name in your computer. Drag and drop it into the thumbnail list on the left side of Preview. Repeat this step for each PDF you wish to merge.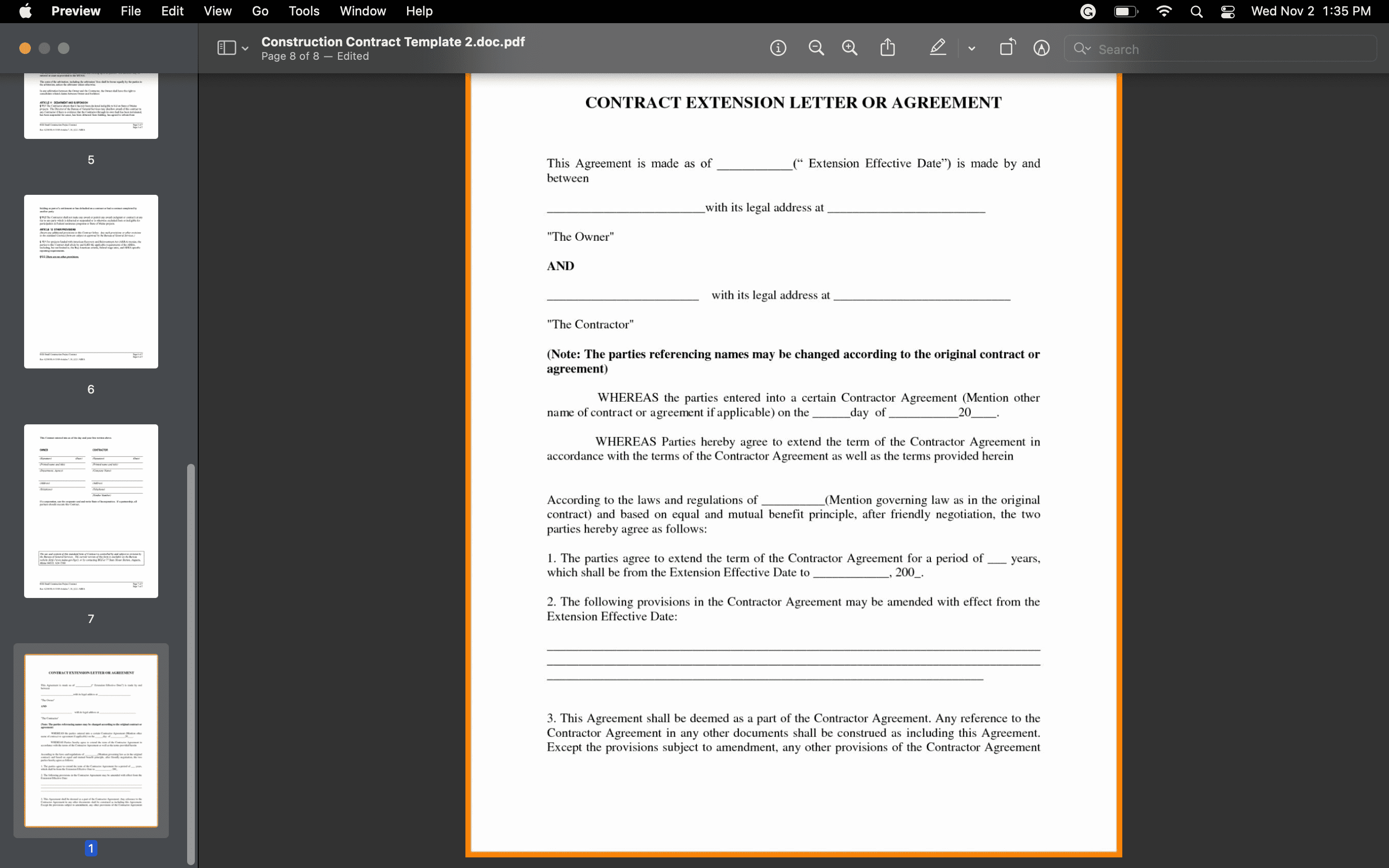 5. When you're done adding PDFs, click File > Export as PDF.
Name your new file and choose a location for it.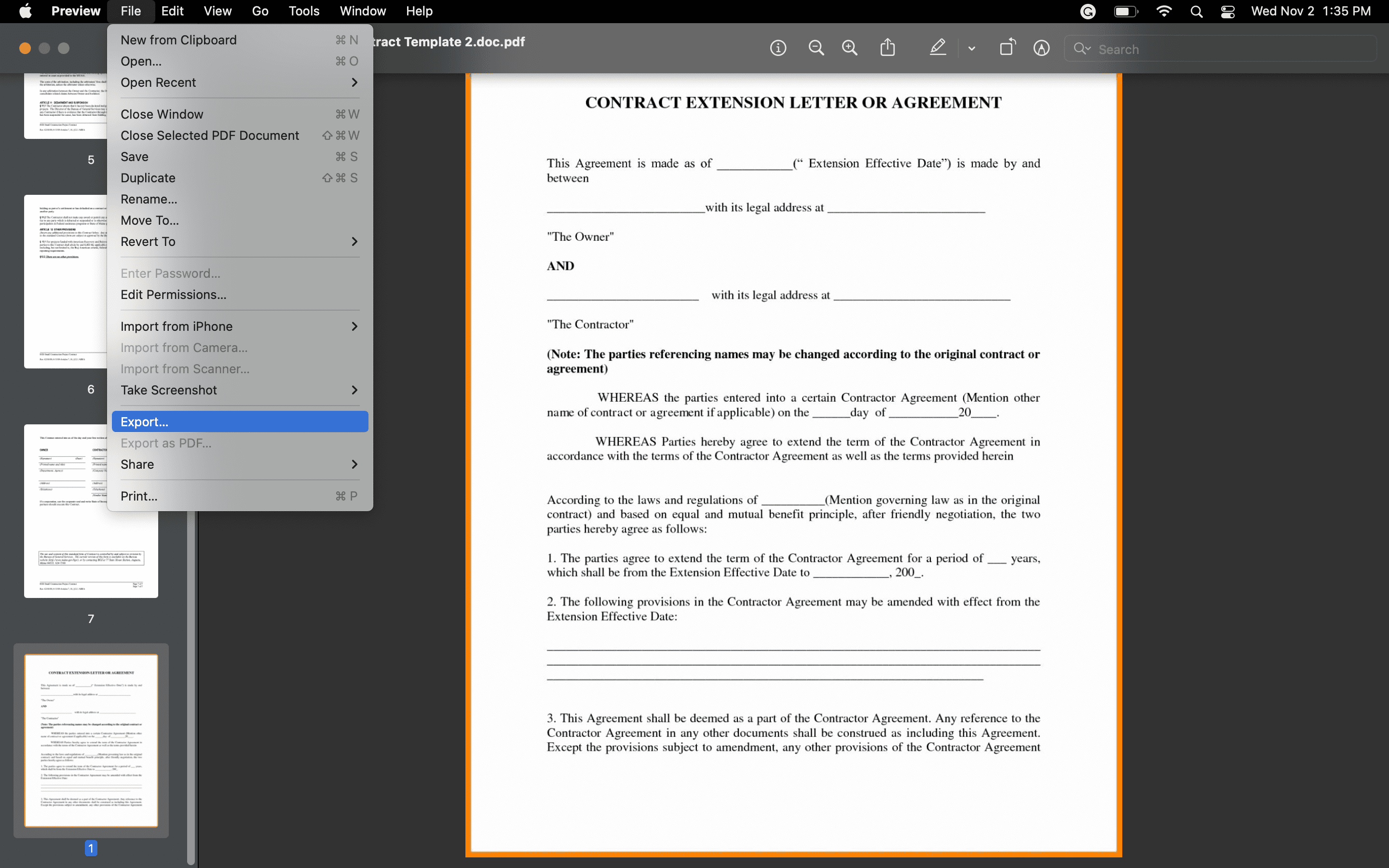 6. Click Export. Your new PDF file will now be generated. You can now view the file in your drive. Then, share it with
How to Combine Multiple PDFs on Fill
Fill is an esignature and contract management software that lets you sign documents easily. You can also add or delete text, images, and other elements from your PDFs with just a few clicks.
You can also combine files while signing them on this platform. Simply follow these steps:
1. Go to the Fill website. Create your account or log in if you are an existing user.
2. On the dashboard, go to Start Now. Choose Request Signatures so that you can upload multiple PDFs.
3. Select the PDF files you want to combine. You can upload up to five PDF files regardless of their page number.
4. Name the set of PDF documents that you wish to upload. Click Next.
5. Fill in the signer's field, including their name and email address. Choose yourself as the signer so that the file will be sent to your email. You can also type in the email of other signatories to send them a copy of the merged files.
8. After signing, click Done. The set of combined PDFs will be sent to your email.
9. You can download the file when you're back on the dashboard. Click the three dots beside the file name, then select Download PDF.
10. You now have a combined PDF that you can download and share with others.
Document Management Is Effortless With Fill
Thanks to Fill's ease of use and affordability, it is the perfect solution for getting your merged PDFs signed and returned in no time. It also offers features that make it the best choice for document management, including:
Customizable templates
We offer a wide range of fillable templates that you can use for contracts, non-disclosure agreements (NDAs), tax forms, and more. Select the template you need, edit it, then request signatures from others via a shareable link.
Legal electronic signatures
With Fill, there's no need to manually print out and sign documents. Signing a digital contract takes seconds. Simply upload your PDF, add the necessary information, then insert your esignature.
Secure document sharing
Our 256-bit encryption keeps your documents safe from unauthorized access. You can also set permissions so that only certain people can view or edit your PDFs. We comply with industry standards, such as General Data Protection Regulation (GDPR) and HIPAA.
Custom branding
Looking for a way to make your documents get noticed in a crowded inbox? Look no further than Fill. You can add a logo, personalized message, and other branding elements to your documents fast.
Millions of users have discovered that Fill is an excellent tool for editing and signing PDFs. Try it for yourself.