These days, PDFs have become indispensable because they are quite convenient. You can view them on your computer, phone, or tablet without downloading any special software. Not only can you create a PDF document for free, but this format is also fairly difficult to alter or edit.
One way to sign PDFs is with electronic or digital signatures, which are legally binding in most countries. The best part? You no longer have to print and sign contracts by hand if you know how to add a digital signature to a PDF file.
Table of Contents
How to Insert a Digital Signature in PDF Using Adobe Acrobat
Adobe Acrobat helps businesses and individuals manage essential files. With this software, users can create, view, and sign digital documents.
Here's how you can insert a digital signature in a PDF file:
1. Go to the Adobe website and sign up for a free trial.
2. On the menu tab, click E-Sign and select Add a Signature.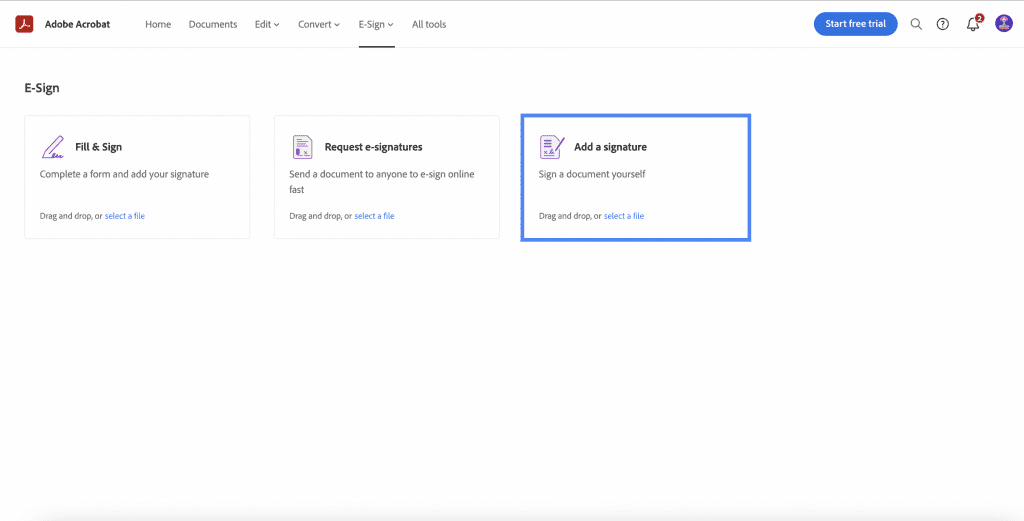 3. A window will prompt you to drag and drop a PDF file from your device. Then, click Continue to upload the file.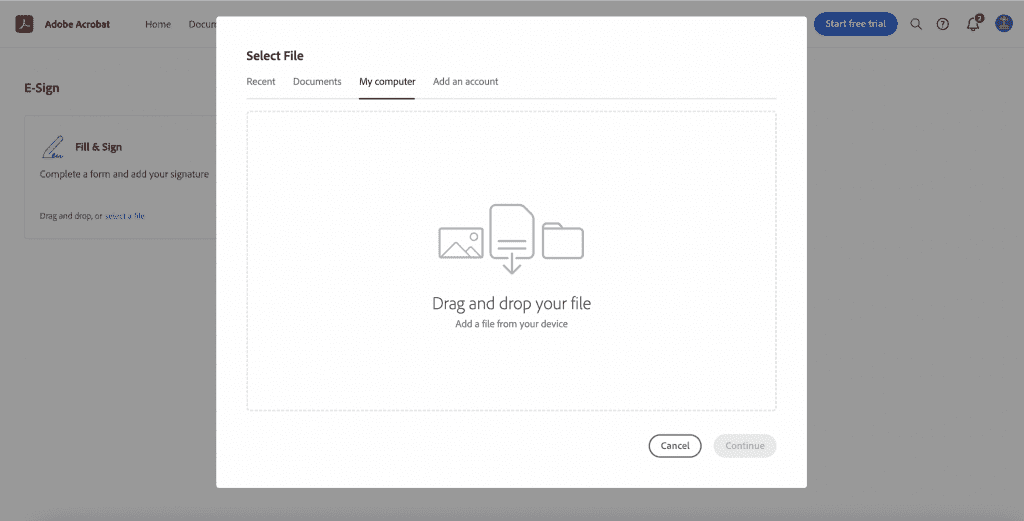 4. On the left panel under the Sign menu, click the pencil icon inside the box labeled Your signature here.
5. A window will pop out that lets you edit the signature. Type your name or initials, then click Save.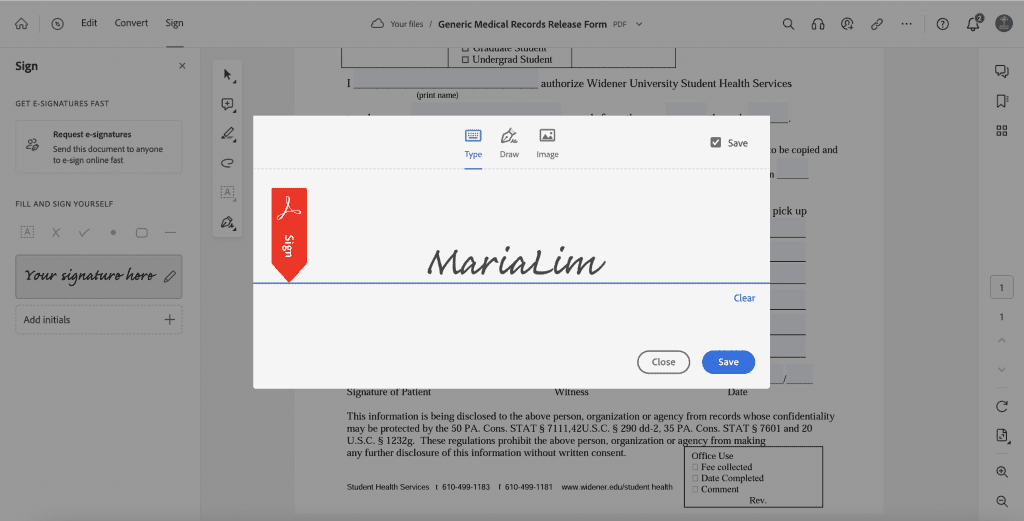 6. Drag and drop the digital signature to the designated field in the form.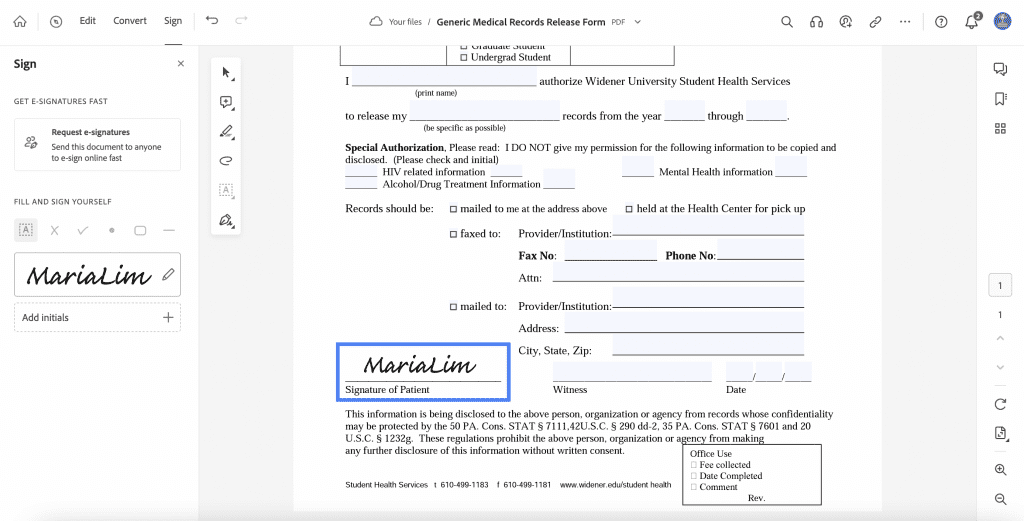 Typing your name or initials is the easiest way to add a digital signature to PDF using Adobe Acrobat. However, you may also use two other options:
1. Draw a signature using your mousepad or digital pen.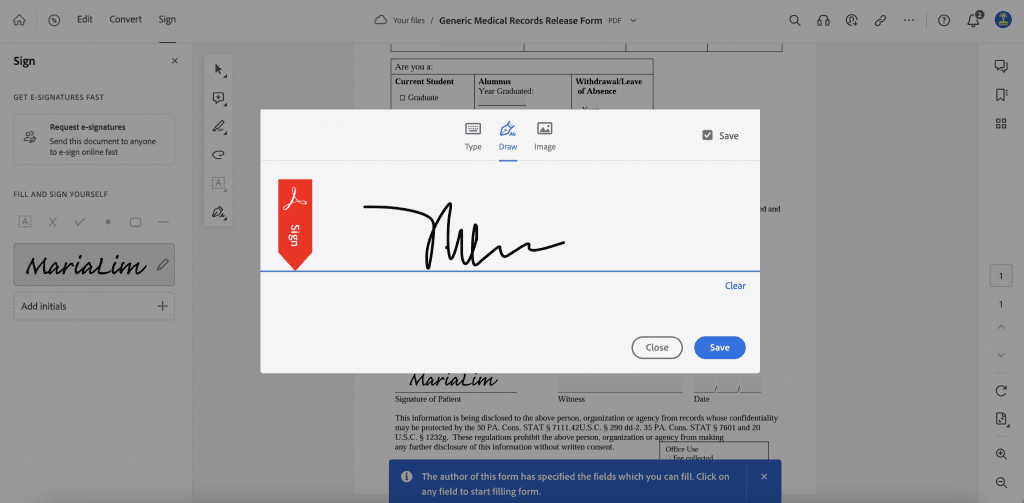 2. Select a photo or scanned copy of your handwritten signature from your device.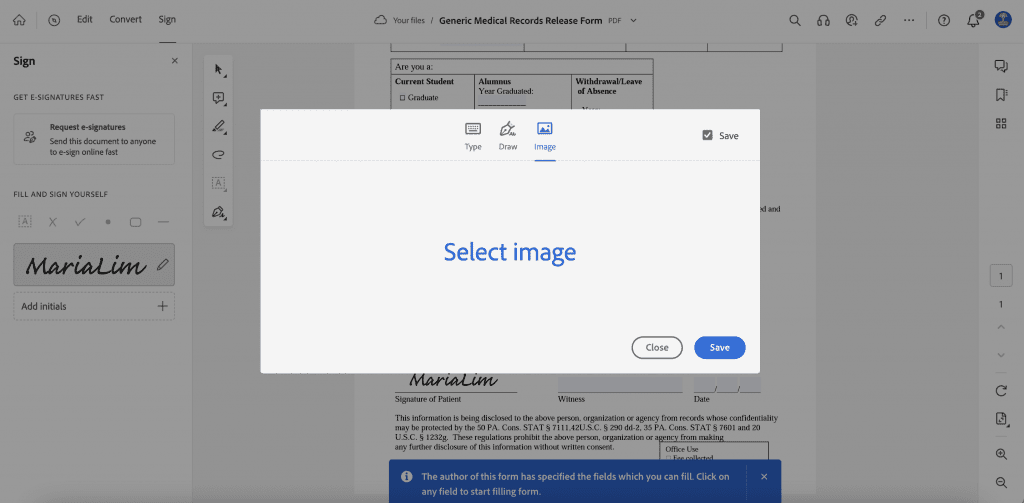 How to Put a Digital Signature on a PDF With Fill
Fill is the fastest way to sign documents online. Not only is it easy to use, but you can also get started without paying for an expensive plan. You can sign and return documents without having to print a single page.
Here's how you can use the Fill app to add a digital signature.
1. Go to the Fill website and register for an account.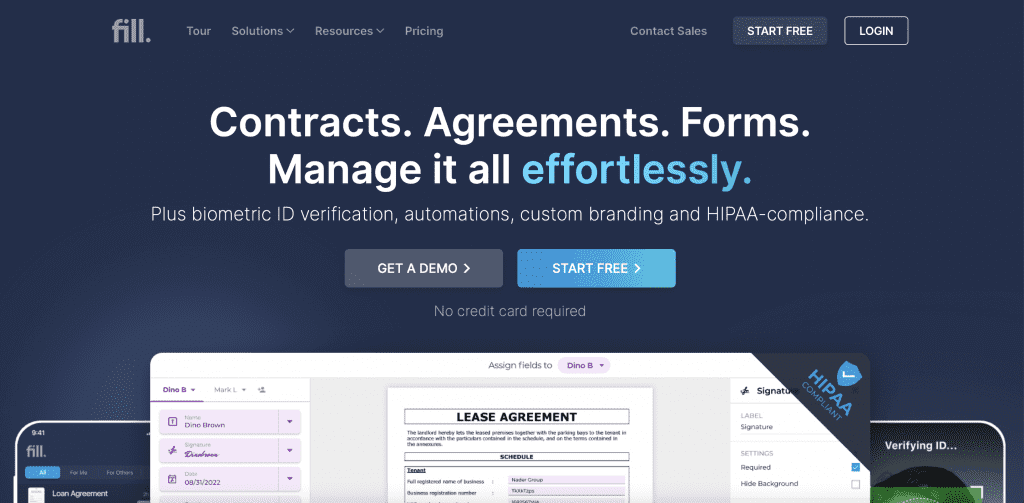 2. Click Start Now, then select Only You to sign a PDF.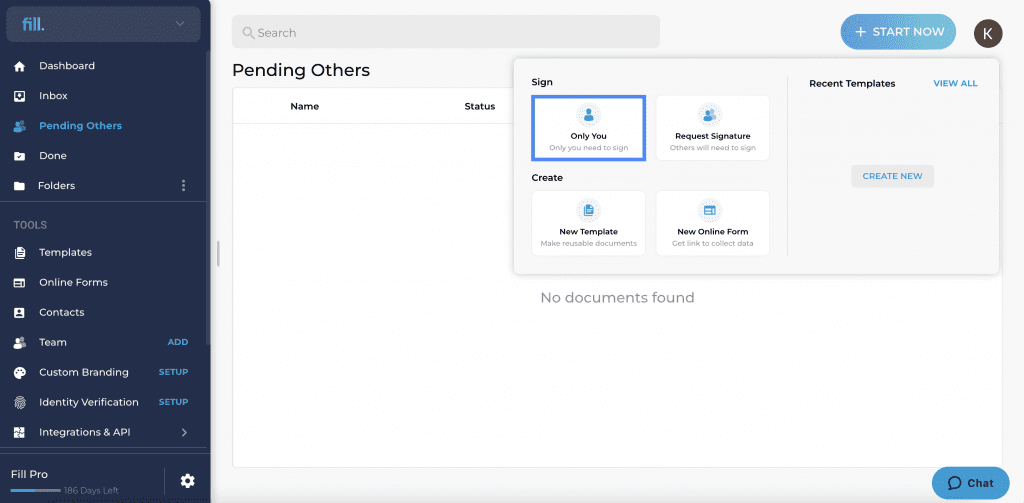 3. The upload window will prompt you to upload a file. Drag and drop it into the window or click Select a Document.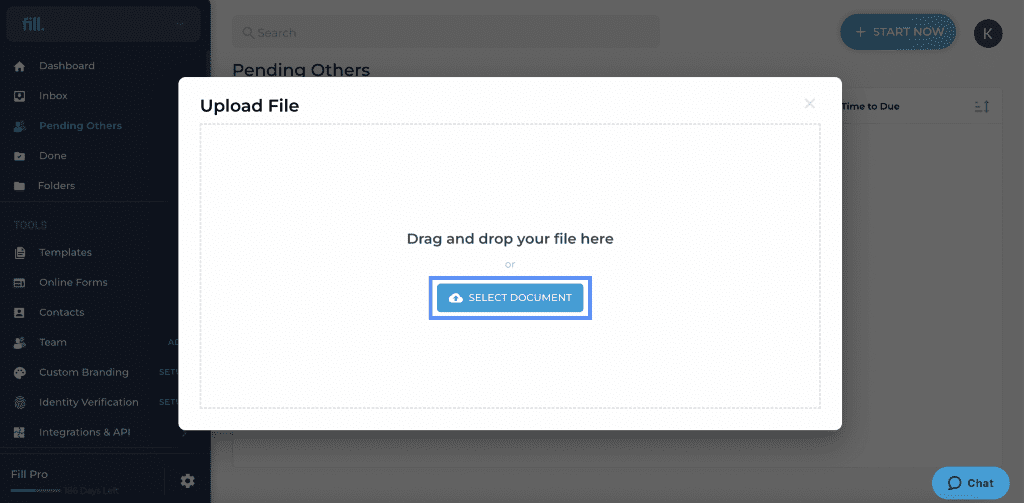 4. Click Insert Signature from the drop-down menu. Fill will show options for creating your electronic signature if you haven't saved one yet. Otherwise, move to the next step.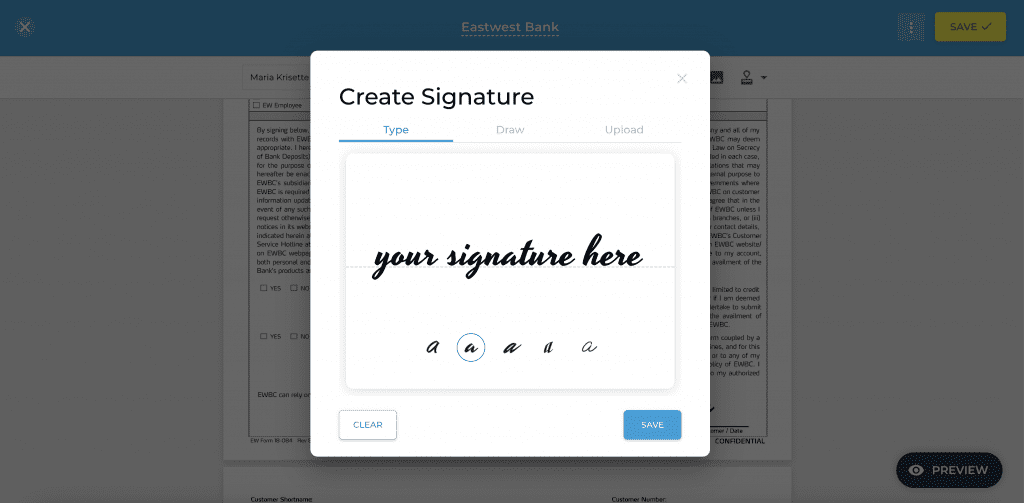 5. Click your preferred signature and drag and drop it to the designated field.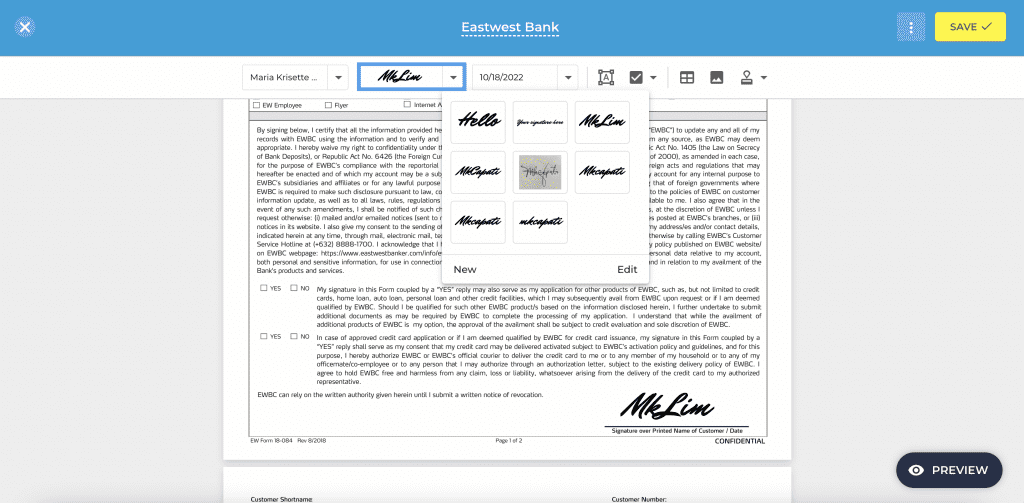 6. Click Save. The signed PDF file will be saved in your Fill dashboard.
You may choose to download the signed PDF form to your computer or share it to another signatory if multiple signatures are required.
Fill also lets you fax a PDF document via the iFax app. Simply click the Fax option under the drop-down menu when you click the ellipsis button of the document you want to share. It's located adjacent to the Time to Due column.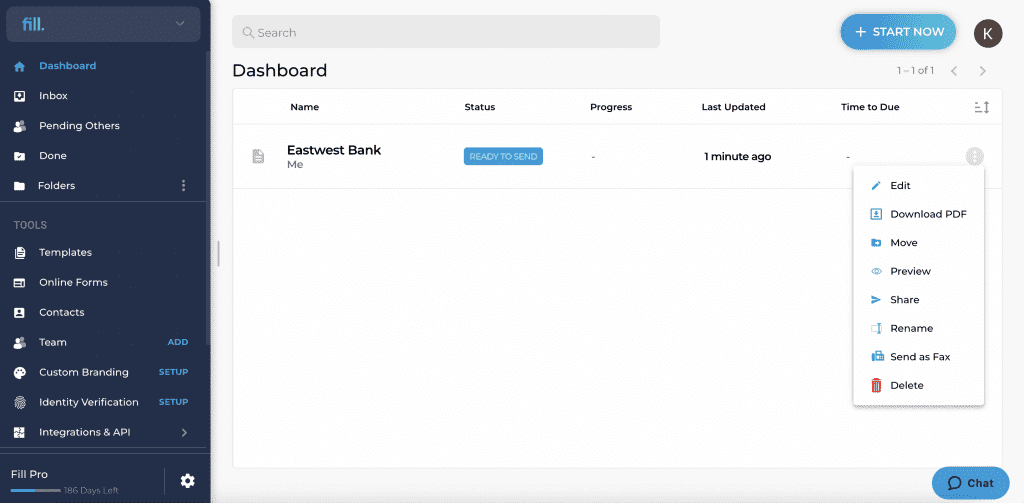 Are Digital Signatures Legally Valid?
Most countries accept digital or electronic signatures, provided you follow specific conditions. Always check your local laws to ensure your esignature is accepted as valid.
If you are in the United States, take a closer look at the E-Sign Act, also known as the Electronic Signatures in Global and National Commerce Act. This federal law was enacted in 2000. It establishes the legal validity of electronic signatures and records, making them as enforceable as paper documents with handwritten signatures.

Digital Signatures: The Best Option for Online Transactions
Here are some of the reasons digital signatures are the preferred option for signing PDFs and other documents.
First, they're more secure than traditional signatures. A digital signature is like a fingerprint — it's unique to the person signing the document. Thanks to encryption, it's difficult to forge an electronic signature.
Using digital signatures is more convenient than traditional signatures. You don't have to be in the same place as the person you're signing a document with. With the right esignature, you can even sign forms online.
Finally, digital signatures are legally binding in most countries. So if you're signing a contract or agreement, you can rest assured that it will be upheld in court.
Switch to digital signatures today and enjoy the convenience and security they offer. View, edit, and insert esignatures online without printing anything on paper.
Try Fill today if you're looking for a handy electronic signature platform. What's more, it's free for life. You don't need to supply your credit card information when you sign up for a free account.
Best of all, it's compatible with multiple platforms and devices, including iOS, Android, Windows, and Mac.
Whether you use the mobile or web version, you'll be amazed at how effortlessly you can create esignatures with Fill.