Wanting to know how to create a transparent signature is one thing, but what if you can create one that is also legally binding? In this post, you'll be learning how to do it without using any premium image editor or background remover. The process is quite simple. You can even download your transparent signature to your local drive or folder.
Note that we'll be splitting this guide into two parts. The first part is for you to learn how to create a transparent signature. The second part is where you'll learn how to make it legally binding.
Without further ado, let's dive right in.
Table of Contents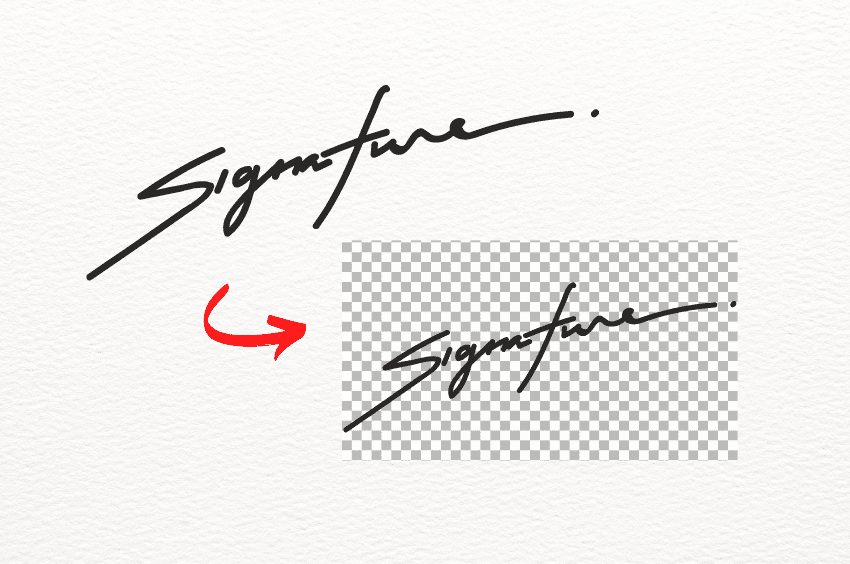 Creating a legally binding transparent signature should never hinder you from doing tasks that bring you closer to your goals. Click here to create an online signature for signing documents while on the go.
By learning how to create a transparent signature, you can speed up your document signing process. It eliminates your need to edit and remove the background of scanned signatures, so you have more time to focus on double-checking the contents of your agreements and contracts.
There may be a lot of ways to create a transparent signature, but the easiest way would be to create one using an online tool. This way, you won't need to download or install any software. It's also highly accessible since you can quickly load the online tool on any web or mobile browser. You just need to make sure that you have an active Internet connection. 
Below are the steps on how to get it done.
Part 1 – How to create a transparent signature
Removing the background from a scanned signature could take some time. A quicker way would be to create a transparent signature from scratch and then download it as a PNG file.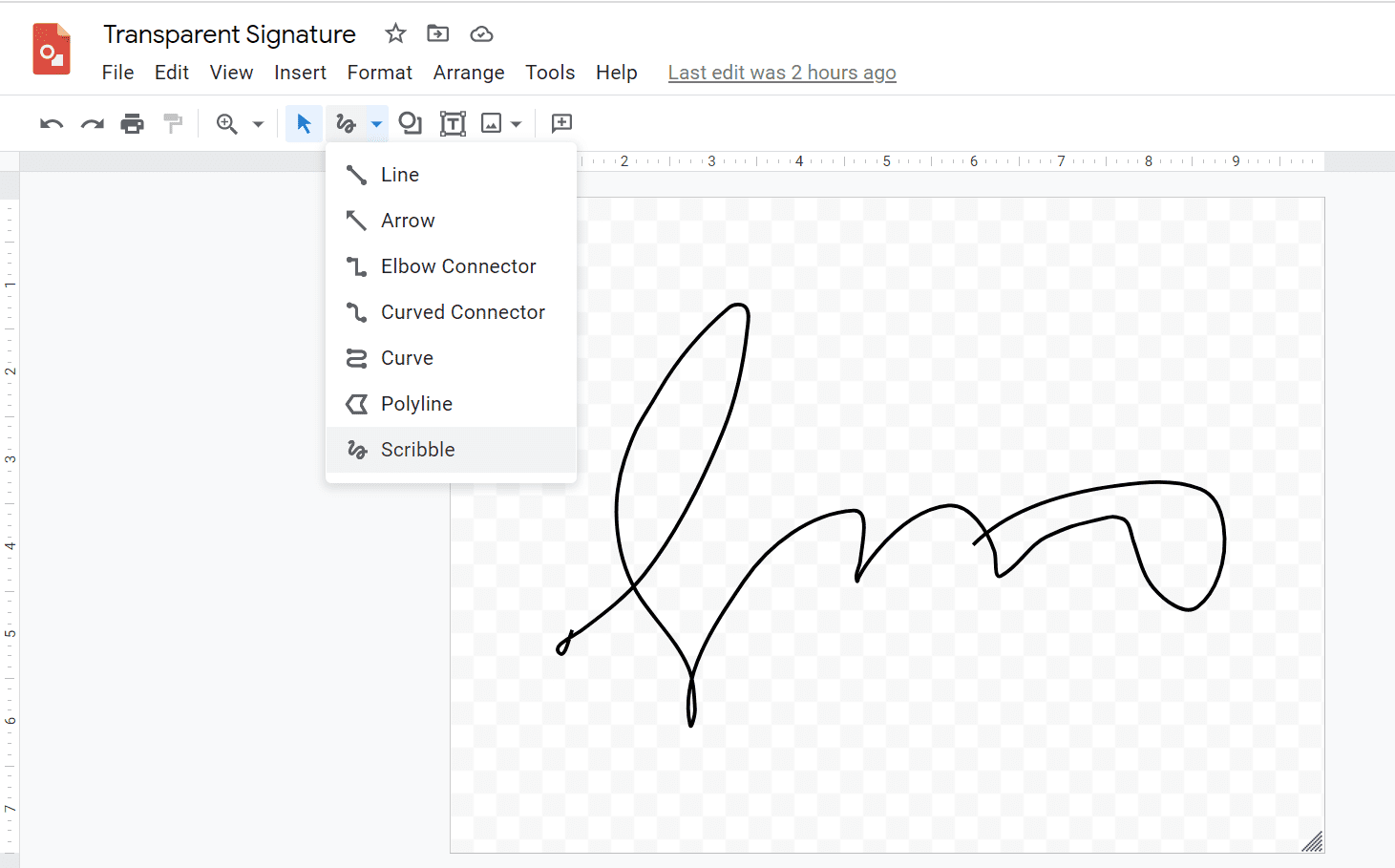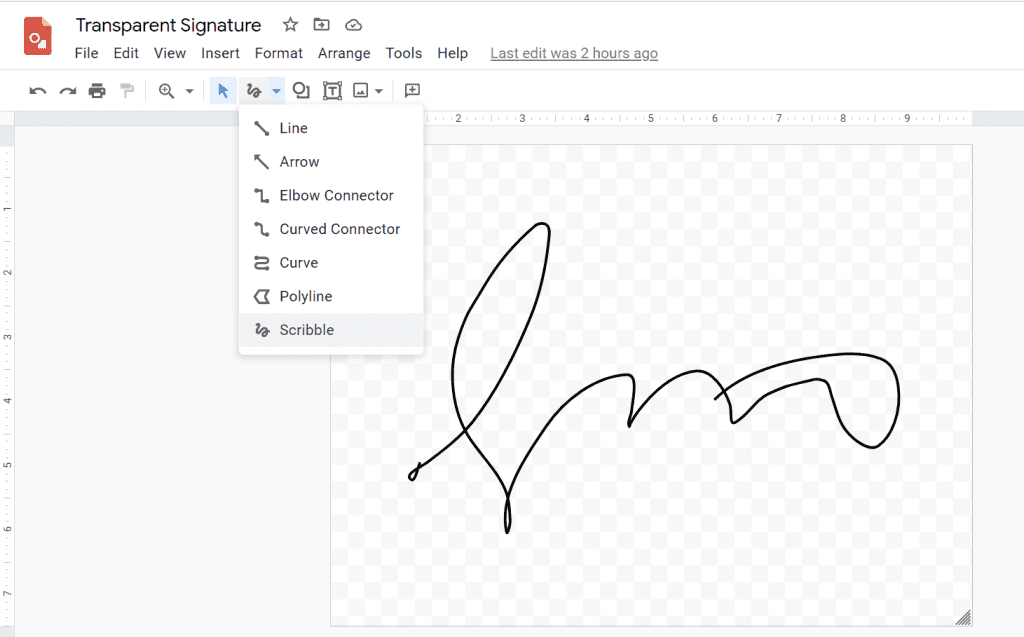 Step 1:

 Use an online drawing tool or a web app like 

Google Draw

. Load it on your browser. Once you see the entire workspace (canvas), click the caret icon next to the line icon. It should display a list of options. Once the list appears, select 

Scribble

.

Step 2:

 Use the scribble tool to draw your signature on the blank canvas. If you're on your phone or tablet, you can draw on your device screen using your stylus pen or finger. You can also use your computer mouse.

Step 3:

 Adjust the appearance or format of your drawn signature. You can do so with the help of the formatting tools available on the top menu. Set your desired line weight, line color, etc.

Step 4:

 Once you're satisfied with the output, go to 

File

 and click 

Download

. Make sure to download your signature as a 

PNG image

. Otherwise, it may not appear transparent.

Step 5:

 Save your newly created transparent signature to your local drive or folder.
Now that you have created a transparent electronic signature, you're all set to insert it into any online form or document. The thing is, it lacks the characteristics that would make it legally binding. There are also no security measures imposed to protect your signature from identity theft and cyber forgeries.
Aside from Google Draw, you can also create a transparent signature using other online tools like SignWell, LunaPic, and CocoSign's Signature Generator.
Part 2 – Making it legally binding
A legally binding transparent signature can help protect your signature and signed documents from malicious users. If a signature is legally binding, it can generate a unique hash for every document signed. There's also a complete log of every document activity. This way, you can easily keep track of the changes made. If someone attempts to modify your document without your consent, the unique hash will change, deeming the signature you've added as unenforceable and invalid.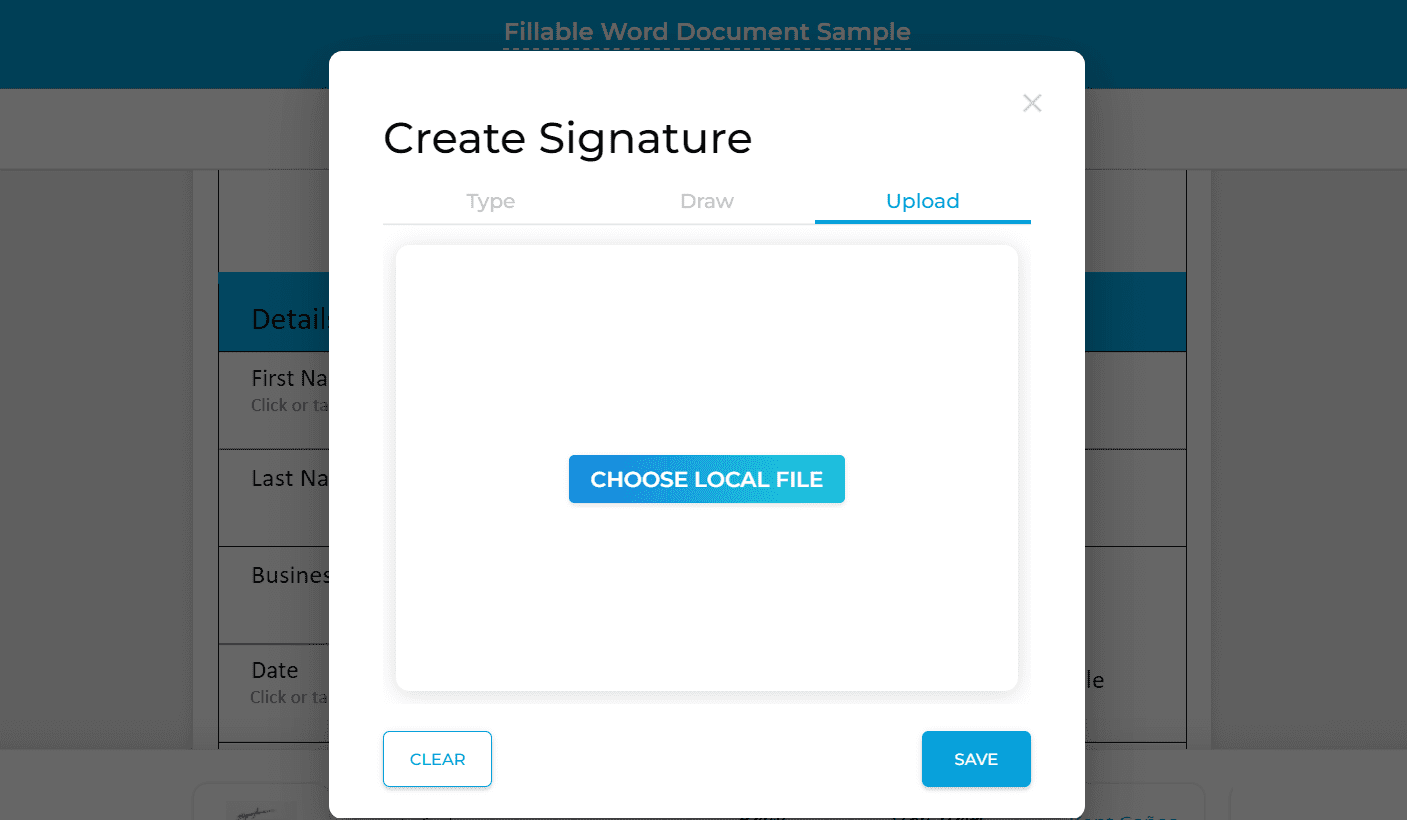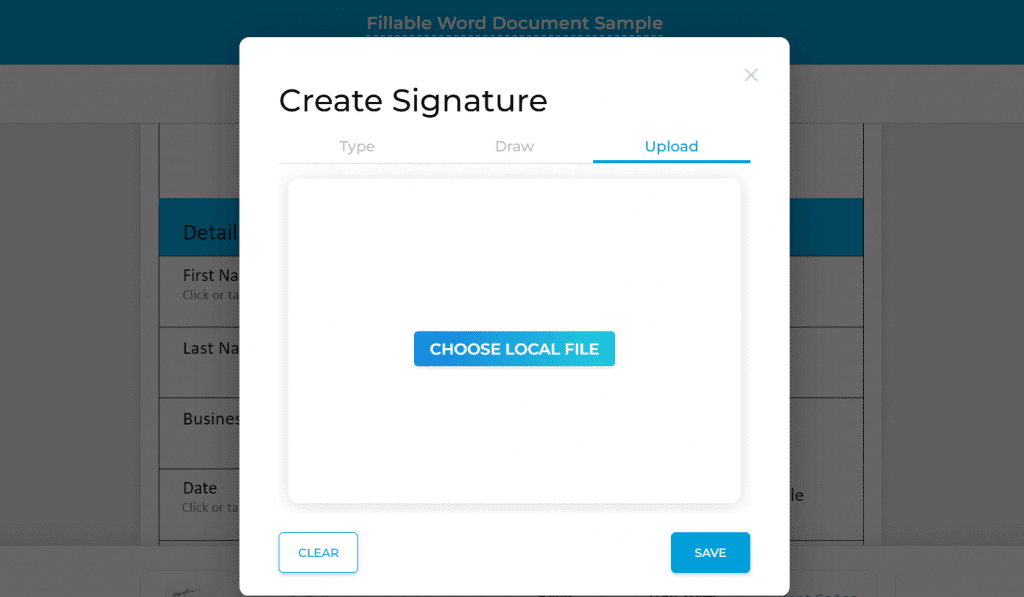 To create a transparent signature that is legally binding, here's what you need to do:
Step 1:

 Go to your 

Fill online dashboard

. Fill is a mobile and web-based app that you can use to create a legally binding online signature. 

Step 2:

 Go to 

settings

 by clicking the gear icon on the bottom-left panel. From there, select 

My Signatures

 and click 

New Signature

.

Step 3:

 A pop-up window for creating a signature should show up. From here, select neither type nor draw. Instead, choose 

Upload

 or 

Import

.

Step 4: Upload

 the transparent signature you've just created and click 

Save

. 

Step 5:

 Once saved, you can readily 

insert the signature

 to any form or document. Fill will automatically convert the transparent signature into a legally binding online signature. Since the signature has no fixed background, it will blend well on any document. You won't need to edit it further, which is less time-consuming.
Effortlessly create signatures and sign documents that are legally binding and regulatory compliant.
Now that you know how to create a transparent signature that is legally binding and regulatory compliant, you can seamlessly execute documents and get your agreements signed on time. It's way quicker and more convenient. It's also more secure since Fill uses the highest level of encryption to protect your sensitive documents while the signature request is still in progress. You can also confidently sign any form or contract, knowing that your transparent signature holds some legal value.
With Fill, you can:
Easily upload and convert PNG signatures into legally binding signatures

Create signatures online by either typing or drawing

Keep track of every document signing request via email alerts and instant push notifications.

Share unlimited signature requests via email or direct link.

Quickly fill out forms and automate your document workflows.
If you need a practical yet secure way to use your transparent signatures for legal document signing, consider using Fill. Our intuitive web app is not just easy to use, but it also eliminates the hassle of doing mundane tasks such as printing documents on paper. 
Find out how Fill can help automate your tasks and streamline your document workflows.