The main difference between PandaDoc and Icertis has to do with their primary focus. While PandaDoc and Icertis are both software solutions that allow the management of contracts and other documents, they are different.
So what are the reasons you should pick one over the other? You can read more about their differences in this comparison guide.
PandaDoc vs. Icertis Comparison
| | | | | |
| --- | --- | --- | --- | --- |
|   | User Interface | eSignature Integration | OCR (Optical Character Recognition) | Reporting and Analytics |
| PandaDoc | Easy to use | Included | Yes | Offers advanced analytics |
| Icertis | Steep learning curve | Additional cost | No | Offers reporting and analytics |
Merge & Split PDF Documents
When it comes to basic features a tool offers, it should be able to merge and split PDF documents. Despite this, it seems like this feature is not readily offered by Icertis. 
PandaDoc's platform allows users to split PDF pages using its scissor tool easily. The splitting takes place on the cloud services of the tool, which means it won't eat up resources on your device. The software also allows you to merge and combine PDF files for free. 
Through this feature, you can upload and reorder multiple document files. It also only takes a click of a button to download your merged document. 
User Interface
One of the reasons why PandaDoc is a better alternative to Icertis is because of its user interface. Compared to Icertis, PandaDoc has a simple and intuitive interface. It is easy to use without the need for getting in touch with support. You can quickly get started in putting your documents together even without experience. 
Meanwhile, it takes a while to get used to Icertis' interface. Sadly, they don't even provide information on how to use the interface. You must explore the interface independently until you understand how things work. 
This might not be the best option for busy individuals. Because of this, PandaDoc serves as a better choice to recommend. 
eSignature Integration
When comparing Icertis vs PandaDoc's eSignature integration, it's important to note some key differences. Even though these two tools offer this feature, one option stands better than the other. 
Every plan on PandaDoc comes with a legally binding eSignature feature. As a result, users can easily merge, split, sign, and secure their documents. 
The eSignature integration feature offered by Icertis, on the other hand, comes with additional cost. If you would like to include this feature in your plan, you will need to sign up for a separate subscription.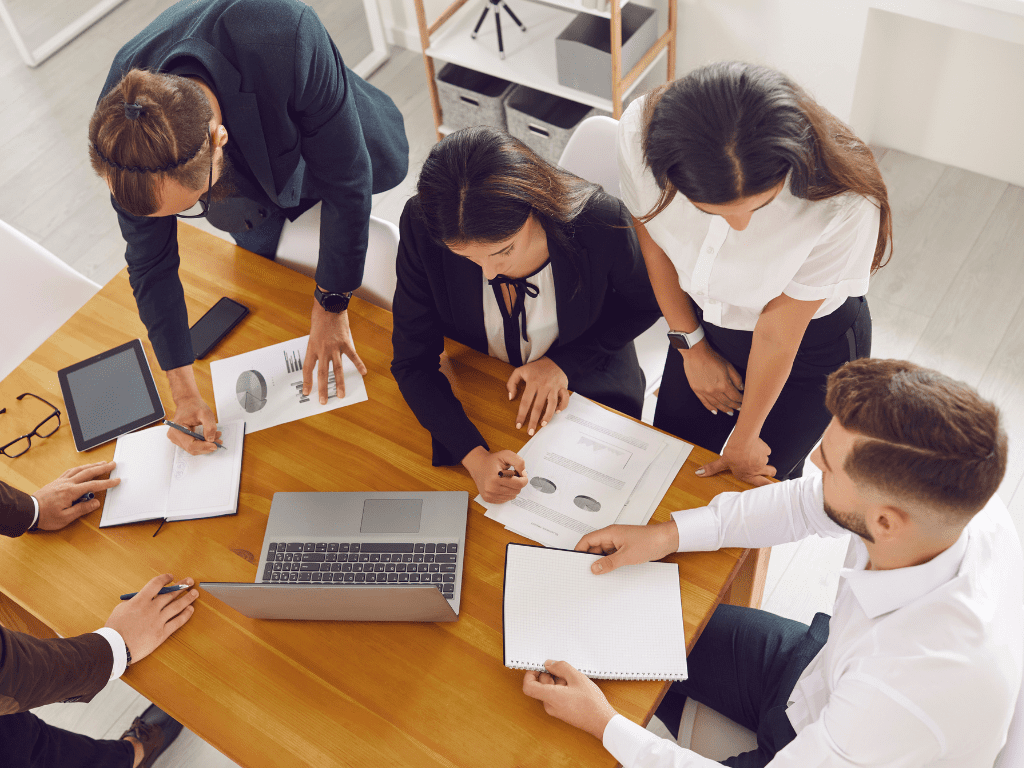 Optical Character Recognition (OCR) 
In terms of its OCR capabilities, Icertis cannot be recommended as an alternative to PandaDoc. This is because Icertis does not offer this feature to its users. With PandaDoc's OCR technology, you can create as many custom variables as you need. You also get to upload anything to the content library. The tool can also interpret any imported contract, so it saves you time. 
Compliance
Here comes the part where Icertis serves as a suitable PandaDoc alternative: compliance. Icertis offers GDPR compliance management features to ensure that your document lives up to the terms. It also integrates data with enterprise systems for better contract performance. 
PandaDoc offers HIPAA, SOC 2, UETA, and the ESIGN Act compliance features too. It can also host its services on the Amazon AWS platform, an extremely scalable platform. 
Template Gallery
One of the features that PandaDoc has that makes it a suitable Icertis alternative is a customizable template gallery. Through this feature, you don't have to create your forms and letters from scratch. You simply have to search for the template you wish to use, and it will be readily available to edit in no time. 
Meanwhile, Icertis does not have a template gallery.

Fill: The Best Alternative to PandaDoc 
One of the reasons why Fill is a suitable alternative to both PandaDoc and Icertis is that it works with Mac devices. Because of this, Mac users have found it a joy to use, given it has complete features.
Fill is also compliant with the standard set by HIPAA, GLBA, E-Sign Act, UETA, and GDPR. This way, you can trust that your business stays compliant with such regulations. 
Another perk of using Fill is that it has a complete template gallery so you don't have to write your documents from scratch. All you have to do is search for the document you need to prepare and you'll be all set. Fill lets you customize the document with editable areas so you can include your necessary information.
Sign up for an account at Fill today to start editing your documents with ease. You'll be happy you decided to start using this platform.