Signing a PDF helps preserve its integrity. That's right! That signature you're seeing in your PDFs isn't just for display of approval or authority. It also protects your documents from any form of unauthorized modification or tampering. Thus, when it comes to signing PDFs, you should be keen enough to know which among the best PDF signature apps is the most suited for your needs.
In this post, you can check out our hand-picked list of "the best PDF signature apps" that would surely help improve your workflow. So enough of the dilly-dally, and let's get right to it!
Table of Contents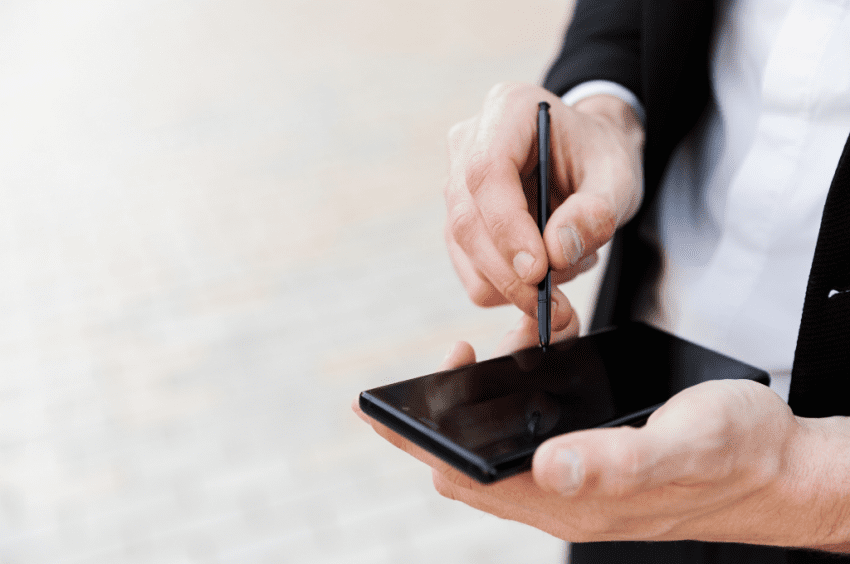 Is There an App to Sign a PDF?
If you're looking for a quick and convenient way to sign PDFs on your phone or tablet, all you need is an app to sign documents on your phone. With a PDF signature app, you can work with your documents while on the go. You can also streamline your workflow and have your PDFs signed on time while reducing the risks caused by manual document signing.
Are Electronic Signatures for PDFs Safe?
Yes. In terms of privacy and security, it's safer to use an electronic signature for signing PDFs. Unlike wet signatures, electronic signatures are less prone to forgeries and fraud. There are also PDF signature apps that can safeguard documents using military-grade encryption. This level of encryption is strong enough to fend off any malicious attempts to modify or alter your documents.
What Is the Best App for Signing PDFs on iOS and Android?
If you really want to experience the convenience of signing PDFs on the go, you'll need to pick out the best PDF signature apps for your iOS or Android device. Below are our top picks for the best PDF signature apps for signing documents on your tablet or smartphone. All of these apps are available on the App Store and Play Store.
7 Best PDF Signature Apps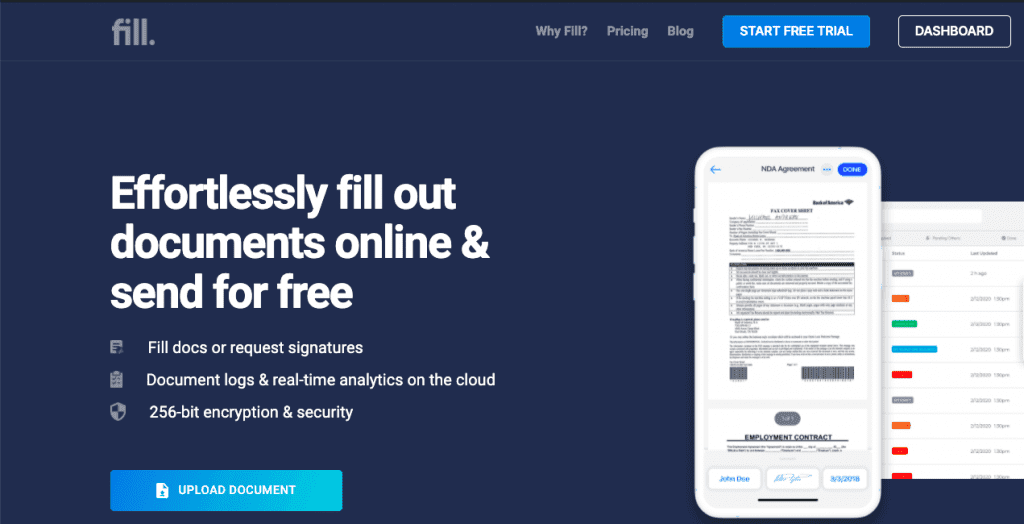 Fill
Fill, also known as Fill PDF Editor, isn't your usual PDF signature application. It has a built-in document scanner that you can use to scan and convert paper documents into PDFs. Aside from this, the app also functions as a PDF Editor. You can use it to edit and add text to PDFs.
With Fill, you can effortlessly add a legally-binding signature to any PDF. It also uses 256-bit encryption to safeguard your data. The key features of Fill are as follows:
Free-form and guided signing

Real-time analytics and document tracking

Document timestamps and full audit logs

Template funnels and third-party app integrations

Cross-platform support

Vast template library
Check out how you can create live forms using Fill.
JetSign
The second entry in our list of the best PDF signature apps is JetSign. With this app, you can upload and sign PDFs without printing or scanning. You can also use this app to request someone to sign your documents remotely without the need for an in-person meeting. All you need to do is send them the link.
Docusign
Docusign is a popular PDF signature app for mobile. This app is ideal for professionals and small businesses who wish to sign PDFs securely without any hassle. With Docusign, you can sign contracts and agreements in PDF format without worrying about whether your signature is legally binding or not.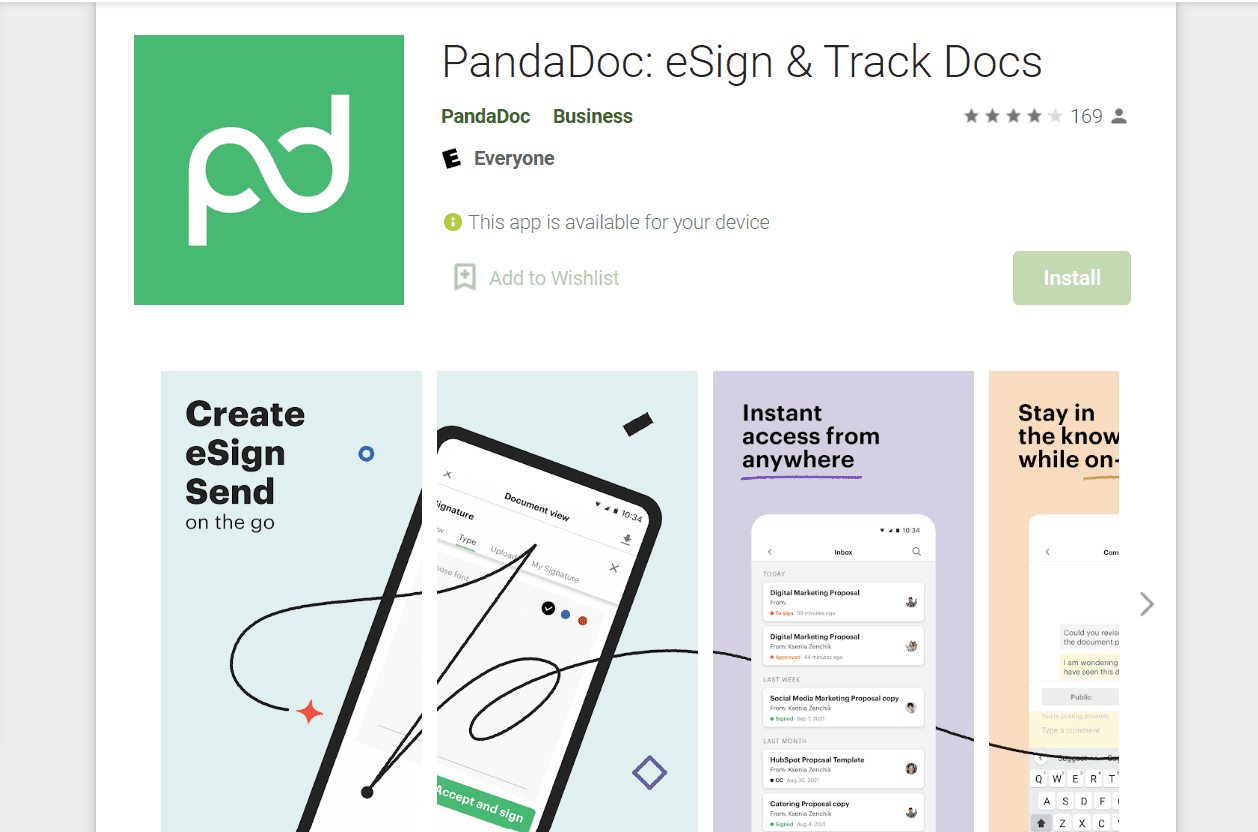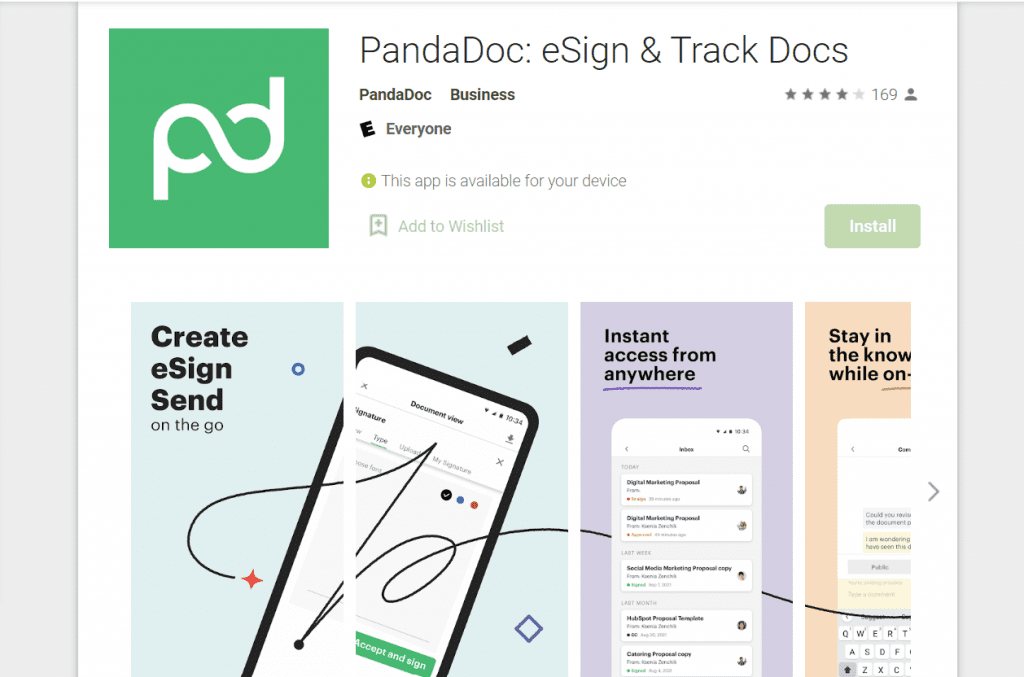 PandaDoc
PandaDoc is one of the best PDF signature apps for iOS and Android. With its sophisticated UI, you can easily drag and drop your signature to any field in your PDF form. You can also use this app to create personalized proposals and quotes.
iSign
iSign is an app for iOS that you can use to fill and sign all sorts of PDF documents ranging from forms to contracts to sales agreements. It features a user-friendly interface, plus you can instantly import your signed PDFs to third-party apps like Noteshelf and GoodNotes.
signNow
With signNow, you can sign PDFs and collect e-signatures in real-time. You can also send your signature requests in bulk, allowing multiple signers to sign your documents in one go. Whether you're an individual or a business, this app has everything you need to ensure a smooth document signing process.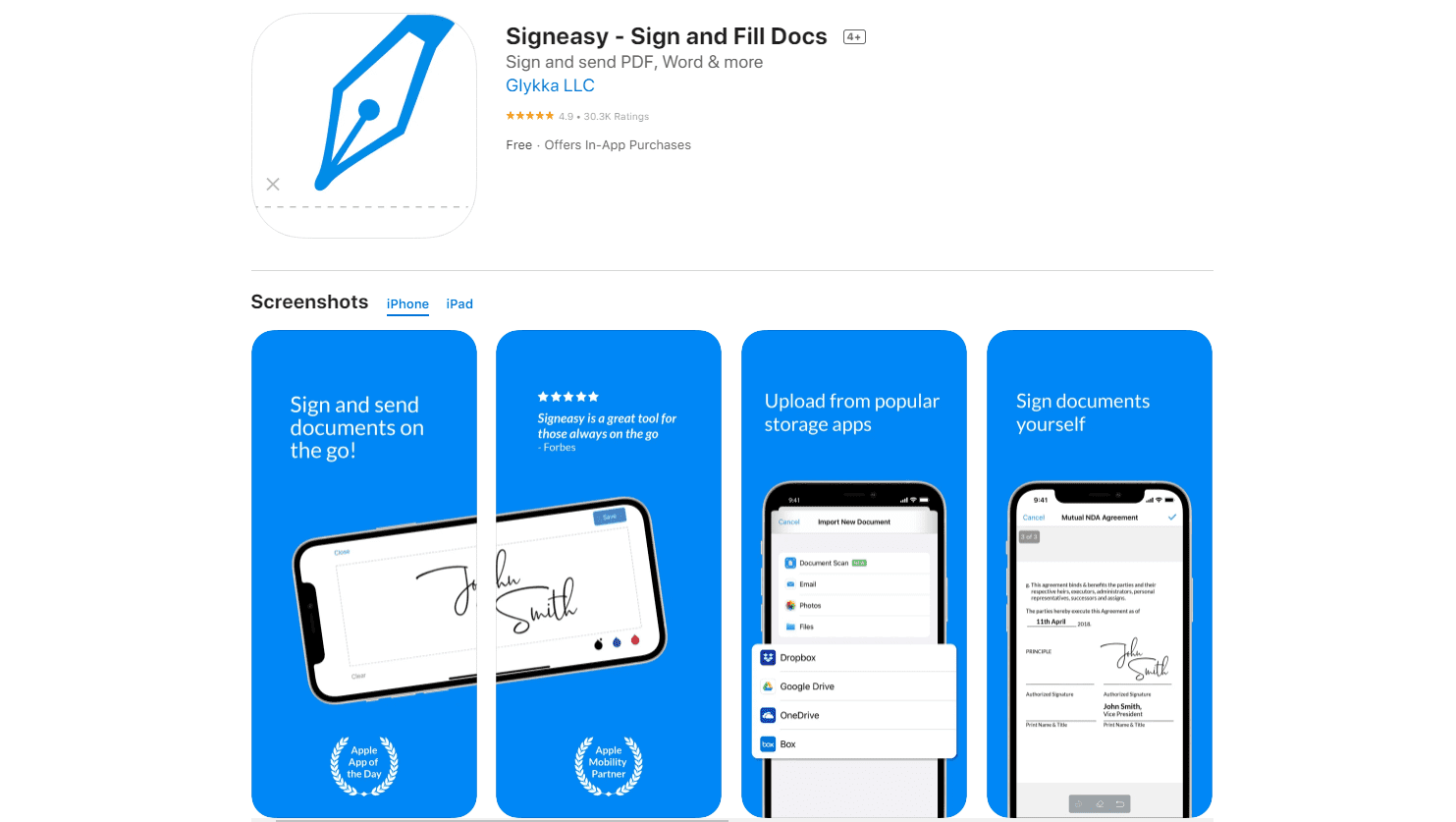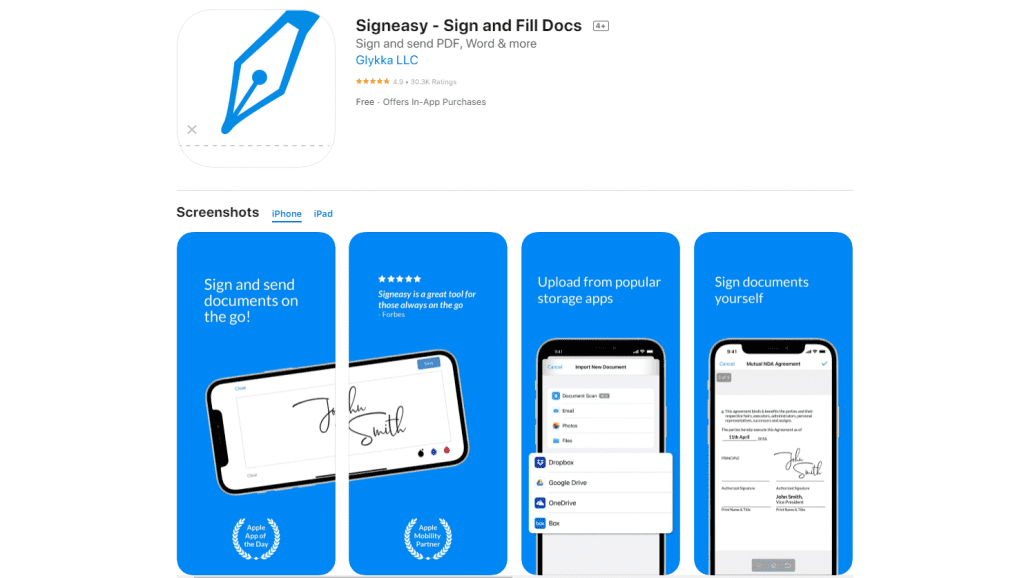 Signeasy
Signeasy is an eSignature app for signing PDF and Word documents on mobile. With this app, you can sign your first three documents for free. It also works across multiple platforms and devices, allowing you to access and manage your documents on different devices from any location. You can also use this app to import and save your signed documents to Google Drive, OneDrive, or Dropbox.
So there you have it! That concludes our list of the best PDF signature apps. Most of these apps are free to install, but you need to make an in-app purchase to unlock some premium tools and features.
What Are the Benefits of Choosing the Best PDF Signature Apps?
By choosing the best PDF signature apps, you can make the most of your mobile document signing experience. You'll never have to settle for mediocre features and overpriced subscriptions. Plus, you are confident that the app will perform according to your needs and demands. It will be a beneficial tool for improving your productivity, allowing you to sign PDFs or Word document quickly with just a tap of your finger.
Final Thoughts
The best PDF signature apps can provide you with an unparalleled document signing experience. It lets you keep up with today's fast-paced work environment and helps strengthen your defense against modern-day thieves and forgers. Plus, you get to sign PDFs in a cost-effective and environment-friendly manner.
Stay safe and compliant by signing PDFs on mobile with full audit trails and real-time activity logs. With Fill, you can fill and sign PDFs using only your phone or tablet. Take a free tour to learn more about how Fill works.