Dealing with documents is a complicated task, especially when dealing with a business that depends on a large base of operations to get the job done. Not every business can depend on similar strategies to take care of their organizational needs and they may not always be able to come up with ways that are most effective at providing them solutions.
This is where eSignature services can jump in to save the day. It is a service that organizations acquire in order to make sure that their approach to work is worth it and they are taking all the necessary strides towards taking the most efficient route to get their job done. eSignature services provide a lot of tools to take care of documentation with ease. With eSignature services, you can now sign documents from your computers using only the mouse. It provides you with the requisite tools to mark your signature into a softcopy by using the mouse as an alternative to a pen.
Why opt to create signature with mouse?
Opting to create signature with mouse is more relevant these days than they have ever been. We are living in a world that is highly competitive. In order to manage a business that will lead to a stable future for the company and its workers, organizations need to make sure they are leaving no gaps in their process which will allow them to be overpowered by others competing with them.
Electronic signing using your mouse
Creating signatures with mouse can prove to be helpful in terms of creating a more effective system of verifying documents. Workloads in all sectors have been on a constant rise and they need to make sure that they are using tools that allow them to do their job more effectively.
In the simplest of terms, opting to create signature with mouse is the online alternative to the traditional wet signature. Unlike the latter, it does not require paper, pen, or even a hard copy of the document that is to be signed. eSignatures rely on an online/electronic method of signing documents where only a device is required by the signer. The signer can choose to sign the soft copies of documents both in person or remotely whichever seems convenient to them.
Why Create Signature With Mouse?
The base purpose of eSignature services is to allow its customer the ability to integrate eSignatures into their work process. However, they can do much more than that and can bring in a lot of features along with it that will prove beneficial for their client's work process. Here are some of the things that eSignature services and opting to create signature with mouse will help management consultants to be more efficient at their job.
Send And Receive Documents Through An Encrypted Medium
eSignature services make it easy to send and receive documents through the mail in a safe and secured manner. They use digital encryption to protect the documents from malicious hands. Management consultants can specifically allow access to particular individuals only and can maintain the confidentiality of their dealings and discussions with clients. Create Signature With Mouse
Create Documents With Interactive Fields
It becomes very easy for people to assess documents and give the required response much faster if the documents that they are provided have fields that can be filled either by typing in a response or choosing from the range of options given. eSignature services allow you to create documents that have interactive fields within them for the convenience of the viewers or receivers. Create signature with mouse and opt for a smoother documentation experience.
Stay Updated About Your Document's Status
Management consultants have a lot on their plate and successful consultants often deal with a lot of clients on a daily basis. It can be easy to forget one or two documents that were sent to a client and yet to be received after their assessment and signing. eSignature services let users be updated with the documents that are sent to clients about their activity status. You can now assess which documents were viewed and signed by recipients which ones are yet to be dealt with. This will help users to take the required actions and help to get going with the flow of work.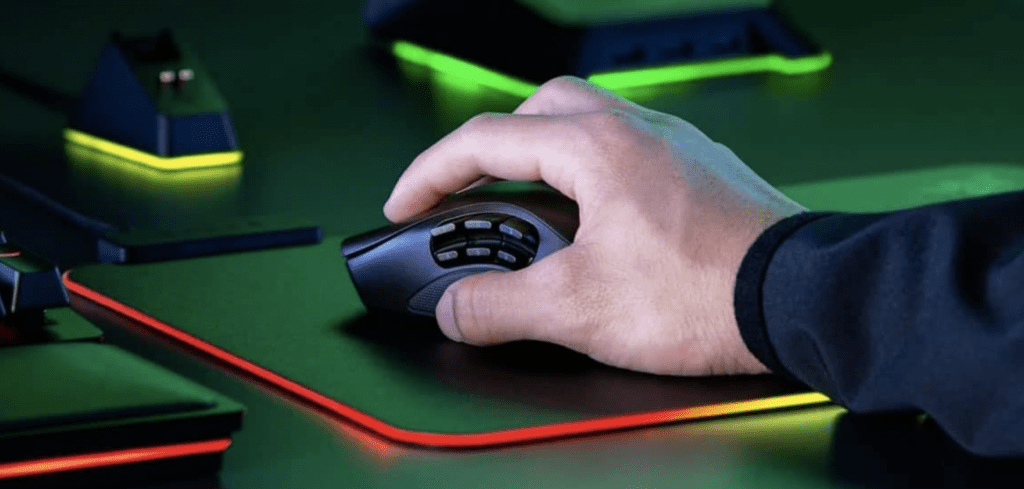 Create Customizable Templates
Documents related to agreements and contracts between management consultants and clients are usually of a similar nature that includes the particulars of the shared responsibility as well as other details related to their arrangement. These contracts can consume an unnecessary amount of time when created from scratch each and every time. eSignature services allow users to create customizable templates for creating agreements and contracts.
Some Benefits Of Opting To Create Signature With Mouse
Enhanced Security
With a digitally encrypted approach for sharing documents, management consultants can be sure that every to and fro with clients is highly confidential. Sensitive information regarding the organizations will not be in any kind of danger of exposure.
Client Satisfaction
With a much faster and much more convenient process in place, the clients will have an easier time dealing with documents and transactions with management consultants leaving them satisfied. The importance of a satisfied base of customers cannot be stressed enough for the growth of a brand.
Faster Payment Processing
Payouts and cash-related transactions can be sanctioned much faster with the electronic process as approval from finance departments can be easily collected in the form of eSignatures.
Go Paperless
You can cut a lot of costs after adopting the paperless process that is facilitated by eSignatures. Also, it will be a positive gesture towards the environment and it is something that can be considered as the need of the hour.
eSignature services and opting to create signature with mouse have a lot to offer when it comes to the field of management consulting. With the above points that are made regarding their utility, organizations shall be able to ponder the possibility of including eSignatures and the various features associated with them to boost their productivity.