More and more people are looking to create signature online because of how relevant it has gotten. With rapidly spreading digitization, the way we go about our daily activities has been impacted at an unprecedented level. The way we approach a lot of things has changed considerably and this goes the same when it comes to documentation as well. There are new and more advanced ways to deal with documentation these days and numerous approaches to how we can make the process easier for us to deal with. Here we'll discuss how to create free electronic signature easily using Fill.
Online signatures are one such recent tool that has become an integral part of the documentation process everywhere as everybody is looking to create signature online signatures for themselves. The traditional wet signatures presented us with a number of limitations that greatly slows down our work no matter what sector or industry we work in. Online signatures bring a ton of convenience which is not the case with offline handwritten signatures. It is easier to execute and saves a ton of time for the people who have already gone forward to create signature online.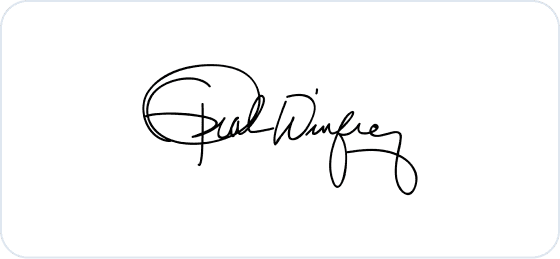 Different Types of Online Signatures
Online signatures can be done in many forms and their are multiple ways to create signature online. The three of the most common ways that online signatures are executed are as follows:
Scanned Signatures
This may be the simplest way of signing a document online. Scanned signatures require you to click a picture of your handwritten signature and then attach it to a soft copy of the document. Although it is more convenient than meeting up with associates and signing on a hard copy, it is not the recommended method if safety is one of your concerns. 
Electronic Signatures
Electronic signatures are the digital version of your signature which can be an electronic replica of your handwritten signature or can simply be a typed sequence that you use to approve documents. It is preferred over scanned signatures as it provides a more secured experience to the signer. It requires identity verification to access documents and sign them electronically which keeps unwanted hands away from the documents.
Digital Signature
Digital Signature is another alternative for electronic signatures and it is also a convenient option to sign documents in a secured fashion. Digital signatures depend on digital encryption to make sure that the person approving documents with their signatures is someone who is authorized to do so. Most digital signatures use digital keys to allow access to signers which is a code that is exclusive to the individual in question.
How To Create Signature Online
In order to create signature online to use for online signing services, you can follow the following steps.
Step 1: You need to approach and sign up for a reliable eSignature service provider like fill that provides you with the required tools to create signature online. 
Step 2: Once you have signed up for fill, simply follow the guided steps that are provided in order to create signature online.
Step 3: Once you have opted to create signature online, you will be provided with the option of either drawing an online signature for yourself or writing a text or sequence that will be considered as your official online signature for all future transactions. Choose the option that is convenient for you and proceed to either draw or type a signature.
You will end up with an official online signature for yourself that is ready to use in soft copies of documents and agreements. In the next section, we will see how to put our online signature in a document. 
How To Sign Documents Online
Here are the steps you can follow to sign a document online using after learning how to create signature online.
Step 1: Log in to your fill account where you have created your online signature
Step 2: Upload a document that you want to sign online. If you have already uploaded all the documents then you can simply search for the one you are willing to sign from fill's cloud. 
Step 3: Open the document and make sure that everything's up to your liking. If you are satisfied with the specifics in the document or the agreement, you can proceed to sign the document with the click of a button. Simply drag your signature to the desired position on the document and then you can proceed to apply it.
Advantages Of Using Online Signatures
There is a reason why online signatures have been getting a lot of clouts recently. Some of the benefits of adopting an online signature as the go-to method for approving documents are as follows.
Faster
Signing documents online mitigates the need to move from one place to another with a bunch of documents to get signatures done. Also, the cloud storage from fill makes it convenient for you to locate documents on their cloud storage with ease which will add up to a lot of saved time for you. 
Safer
Online signatures, especially electronic and digital signatures, are a reliable method of signing. eSignature services like Fill makes sure that all your transactions and documents are digitally encrypted which makes sure unwanted hands are off those documents. 
Cost-cutting
Adopting online signatures as the preferred mode of signing documents saves up a lot of costs that are generally incurred in the offline process. There is no need to commute or process papers and store them which will lead to lesser costs incurred when dealing with them. 
Environment Friendly
Using online signatures allows you to go paperless in all your deals and transactions. Our environment has been taking a toll due to the excessive usage of resources. Cutting out paper from your work can go a long way to make a small contribution towards the environment. 
Sign At Your Own Time And Your Own Place
There is no need to go places or chase deadlines which contributes to a lot of workplace stress. With the convenience of online signatures, you can sign your documents from anywhere you like and at any time you want. 
Online signatures open up a lot of doors for you and your business to excel. You will be getting the benefits mentioned above and much more when you adopt online signatures. Make sure you are making use of the best that technology has to offer and watch yourself and your business grow like never before.